From JD Dal Makhni To Vodka Dum Biryani, Here's 5 Boozy Dishes To Get High On In Town
"If you combine wine and dinner, the word you get is winner!" And if you're one of those who strongly believe this to be true, and just need that dose of alcohol with your dinner, we've got lovely news for you. These places in Delhi serve a delicious array of boozy dishes that are not only finger-lickin' delicious, but also deliver the right amount of buzz - it's a win-win! 
1. Vodka Dum Biryani @ Tamasha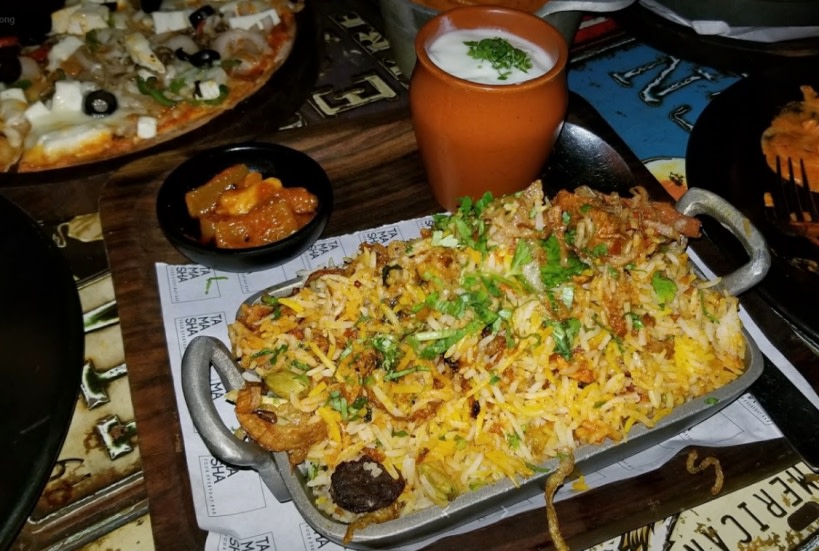 Picture Credits: Peggy Wong
Vodka and biryani. Need we even say more? Known to be one of the best cafes for good food, good music, good ambience and stellar drinks, Tamasha keeps up with its reputation with this tasteful dish that'll keep you wanting more! We already know you'll love this dish - what's not to love when it comes to a delicacy that combines the best of food and drinks?! 
Price | Rs 655
Location | 28, Kasturba Gandhi Marg
Check Out Their FB Page | https://www.facebook.com/tamashacp/
2. Whiskey Cheese Burger @ The Hungry Monkey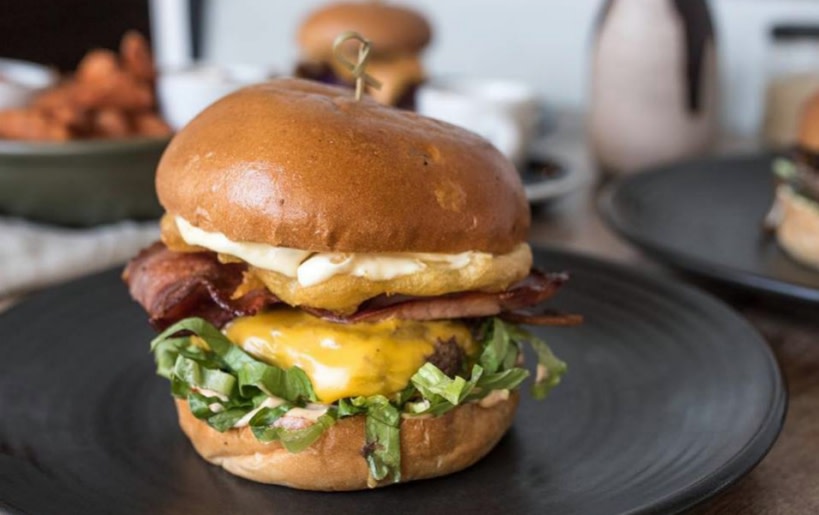 Full of flavours and generous amounts of whiskey, this beautiful looking and even more beautifully cooked Whiskey Cheese Burger is the perfect way to get over your mid week blues! Though totally worth the trip to Safdarjung Enclave, this burger isn't the only bizarre, boozy dish The Hungry Monkey has to offer. Check out their Jack Daniel's Tenderloin Steak and alcohol laden Daal Makhni for the perfect dining-as-well-as-drinking experience! 
Price | Rs 595
Location | B 6/6, Second Floor, DDA Market, Opposite Deer Park, Safdarjung Enclave
Check Out Their FB Page | https://www.facebook.com/hungrymonkeydelhi/
3. Penne Vodka Pasta @ Big Chill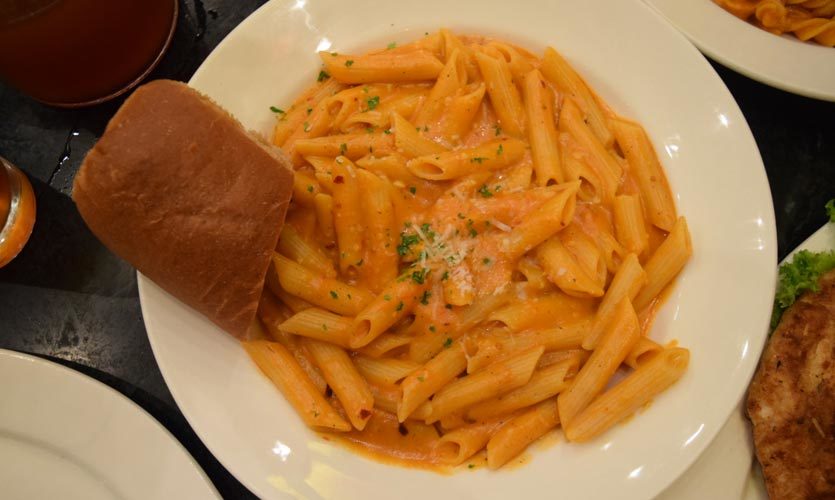 There's nothing better than a plate of pasta at Big Chill, except if it's a plate of pasta infused with vodka! Our favourite and most reliable restaurant when it comes to satisfying pasta cravings, Big Chill delivers a mean Penne Vodka Pasta, with its smooth texture, creamy red sauce and the perfect amount of vodka to liven up your day! 
Locations | Khan Market, Kailash Colony, DLF Promenade, Saket & Other Outlets 
Check Out Their FB Page | https://www.facebook.com/thebigchillkhanmarket/ 
4. Saffron & Champagne Risotto @ Smoke House Deli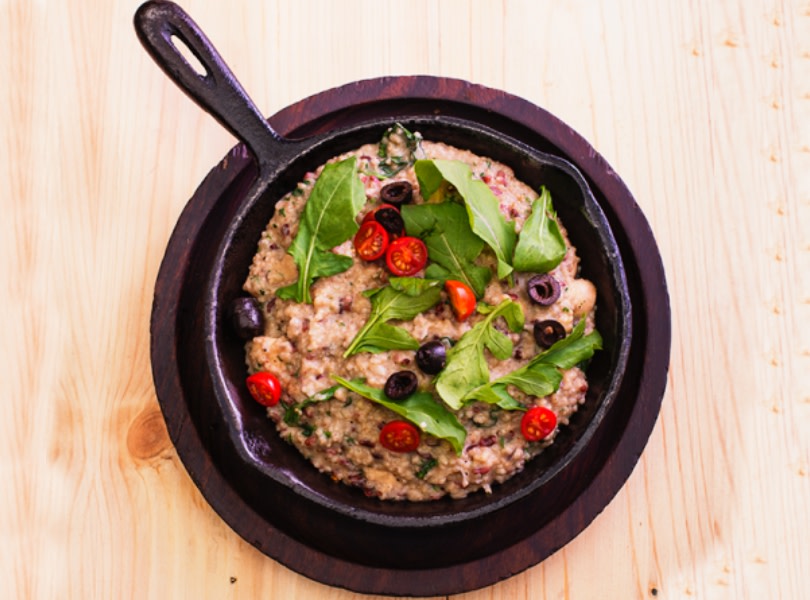 An irresistible Italian fare destination in town, Smoke House Deli is the best place to enjoy a good day out with friends, when all you need is chiller vibes, spectacular grub, good company and a little bit of champagne *wink wink*! These guys do a mean Saffron & Champagne Risotto, which comprises chicken quenelle and bits of chicken and cheese nuggets. Sounds just heavenly, doesn't it?!
Price | Rs 520
Location | 23, Ground Floor, Odeon Building, Radial Road 5, D Block, Connaught Place
Check Out Their FB Page | https://www.facebook.com/smokehousedeli 
5. JD Dal Makhni @ Lord Of The Drinks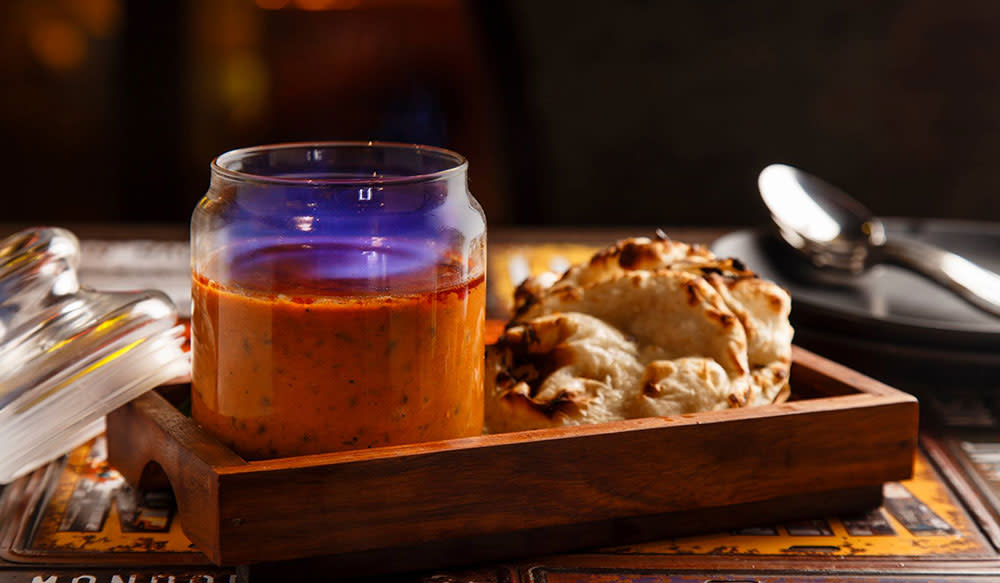 Undoubtedly Delhi's 'Lords of the drinks', this beautiful hangout joint offers whiskey coupled with North India's favourite dish - Dal Makhni. So the next time you have to choose between gorging on dal makhni and gulping down some Jack Daniel's - well, don't! Lord Of The Drinks combines the best of both worlds and gives you a dish that's just about as perfect as it gets! 
Price | Rs 665
Location | G-72, Radial Road Number 2, Connaught Place
Check Out Their FB Page | https://www.facebook.com/lotdcp/ 
We're pretty sure this list has got all your weekend plans sorted, whether it includes drinking with friends, or grabbing dinner with the fam!