From Ice Cream To Water-Free: 5 Kinds Of Offbeat Pedicures To Try All Around Town
The amazing experience of lounging comfortably in a chair while blissfully enjoying all that pampering for your feet, is a luxury you ought to indulge every once in awhile. Although every pedicure routine is nothing short of nirvana, we've rounded up 5 kinds of offbeat pedicures that are experiences in themselves! Sit back, relax and enjoy!
1. Flowery Sugary Love Pedicure @ Aura Spa, The Park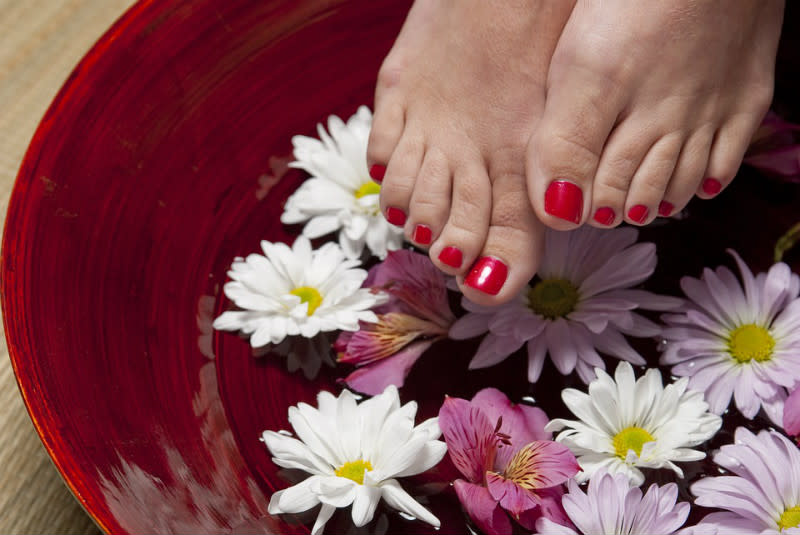 The pedicures at The Park sounds like scrumptious desserts you would order at your favourite restaurant. We were wowed by their pedicure called Flowery Sugary Love that starts with a brown sugar scrub followed by a honey scrub and ends with a soothing paraffin wrap, leaving your feet soft and supple. If you're in the mood for some more pampering, we recommend the 'Luscious Coffee Cherry Fondue' or the 'Organic Delight'. Dessertalicious, we say!
Price | Rs 1,500 Onwards
Location | The Park, 15, Parliament Street, CP
Here's Their FB Page | https://www.facebook.com/theparknewdelhi 
2. Ice Cream Pedicure @ Elle Salon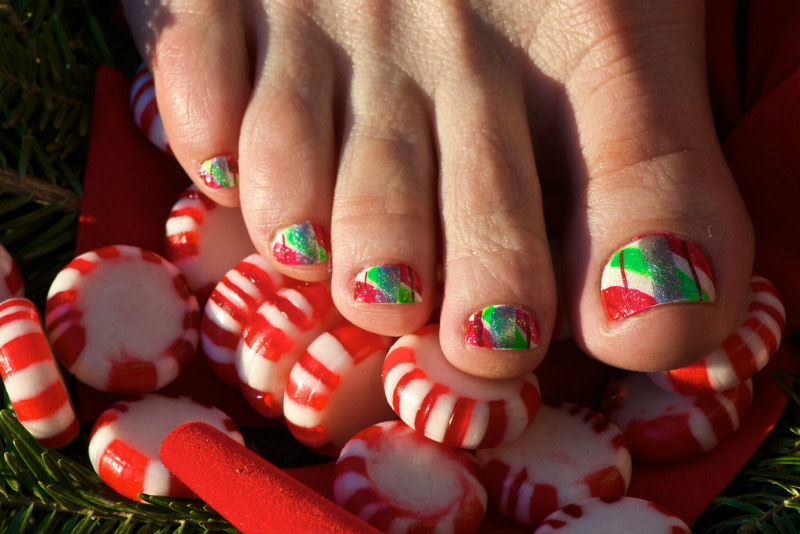 This pedicure is just a phone call away! Just like ice creams, here you can choose your favourite flavour (chocolate, of course!) and how cool is that?! These guys begin with a ball of 'ice cream', which leaves the tub of water fizzy. After a good scrubbing session with 'sherbet', they put on an extremely comforting mask with sweet smelling 'Body Icing' *drool*! Getting all these done at the comfort of your home is defo a win-win!
Price | Rs 1,499 (Chocolate)
Browse Through Their Website | https://ellesalon.in/
Call Them | 1800 103 1516 
Here's Their FB Page | https://www.facebook.com/ellesalonindia/
3. Medicated Healing Pedicure @ Magnifique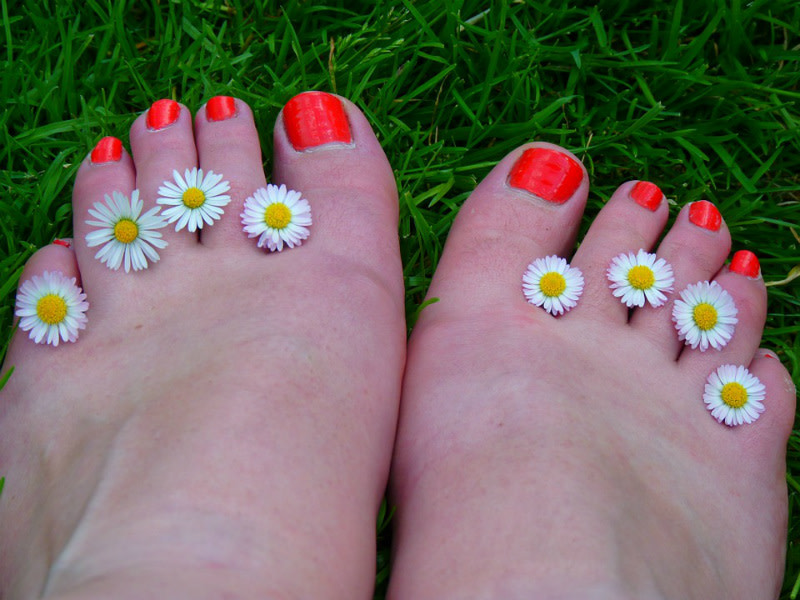 Their medicated pedicure is aptly described as 'pedicure for the tired feet'. The process starts with the usual nail filing followed by dipping your feet in a bubbly blue liquid that emerges from the blue tablet they use. Using some luxurious products from renowned French brands, your feet then undergo an insane amount of scrubbing, some massage and foot reflexology, ending with a foot mask. Oh, and they finish this amazing treatment with some O.P.I. nail paint. We can't love it enough! 
Price | Rs 2,200
Location | D19, Defence Colony
Here's Their FB Page | https://www.facebook.com/MagnifiqueIndia/ 
4. Water-Free Pedicure @ AAYNA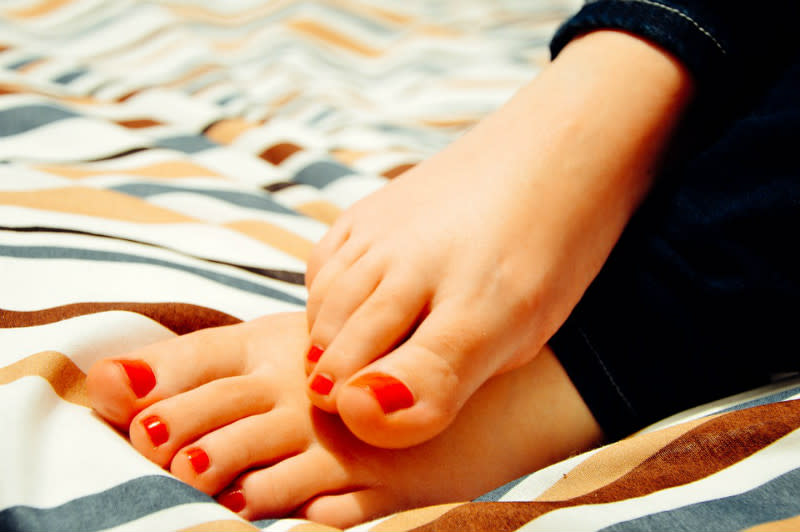 They call this the 'Margaret Dabbs' pedicure. The word pedicure evokes an image of dipping your feet in a tub of water. Well, the Margaret Dabbs pedicure at Aayna doesn't use water at all. This non-messy treatment involves a host of serums and Emu oil, which sounds pretty perf TBH. 
The place has some fairly advanced pedicure tools at their disposal and this treatment cures a host of skin conditions as well. Aayna is perfect to splurge on a luxurious treat for your tired feet and the waterless pedicure is worth every penny!
Price | Rs 3,600
Location | Ambawatta One, H5/5, Kalka Das Marg 
Here's Their FB Page | https://www.facebook.com/aaynaclinic 
5. Herbal Thai Compress Pedicure @ Arokaya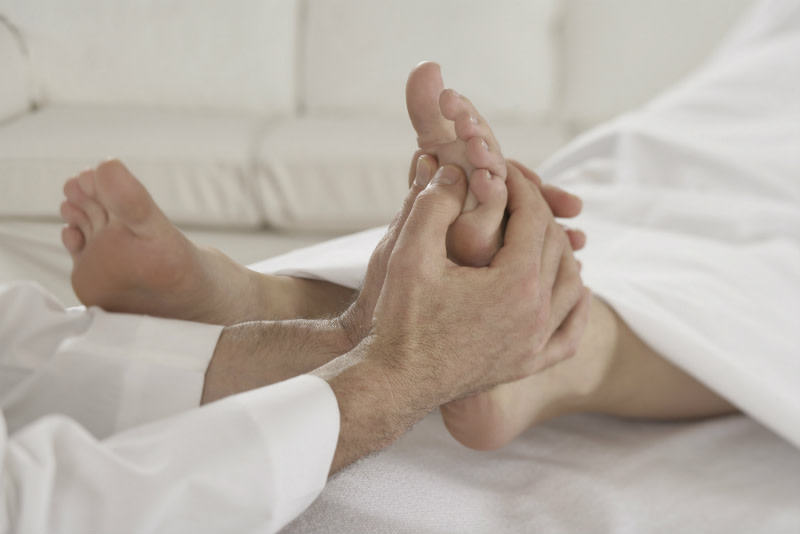 Nothing can beat a good Thai foot massage after a long tiring day! The Aroma Thai Day Spa is the perfect place to unwind after a long day of shopping. Their Arokaya treatment uses heated Thai herbal compresses to help soothe muscle aches, increase circulation and remove toxins. Kanphu Balm and loads of aroma oils add to the relaxing experience. All this herbal goodness is the perfect complement to their Royal pedicure. Come on by to experience bliss!
Price | Rs 2,100
Location | Select CITYWALK, Saket, DLF Mall Of India, Noida, GK II & Other Locations
Here's Their FB Page | https://www.facebook.com/AromathaiDaySpa/ 
We suggest you head to these places before the holidays and splurge on an experience that your tired feet truly deserve!