If you're a fan of comics and food, What A Comic Show is #cafégoals for you! With a branch already in SDA Market, we made a beeline for the one in GK II and fell headlong in love with it!  With cozy comics-clad chairs and rustic wooden tables, if the bar with the Superman cupboard won't catch your eye then the life size comic character toys will surely do!!
What A Comic Show is spread over three floors where the ground floor is a cafeteria, the first floor a diner with a bar and the top floor is a patio style open roof area where everybody can party till they drop! With editions of Tinkle, Amazing Spiderman and other comics stacked in the cupboards, the menu boasts of an exciting multi-cuisine spread, and here's out top fave dishes to order here!
1. Penne Chicken With Cheese Bake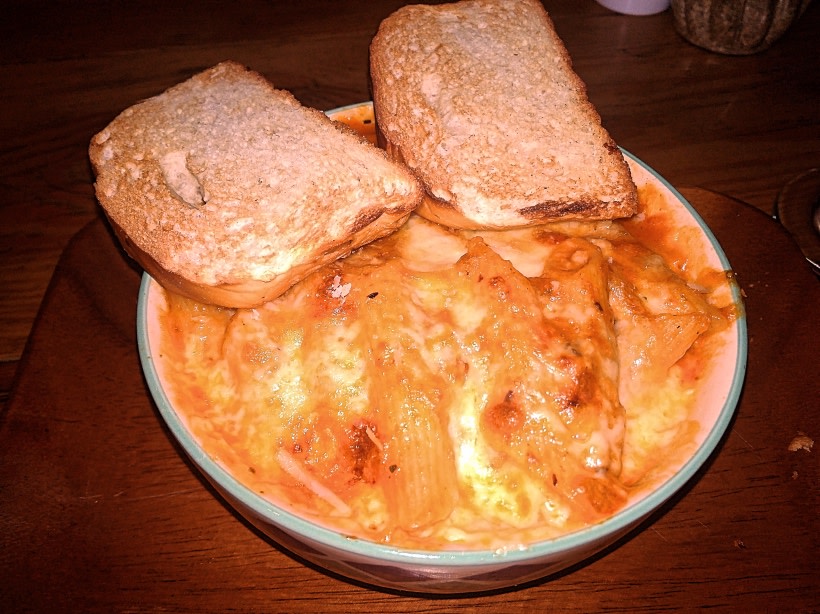 Perfectly cooked, baked pasta with a delicious layer of cheese on top, their Penne Chicken is a yummy force to reckon with! Lots of melting cheese and a simple sauce brought this wholesome dish together, which we happily devoured. 
2. Chicken Lover Jumbo Burger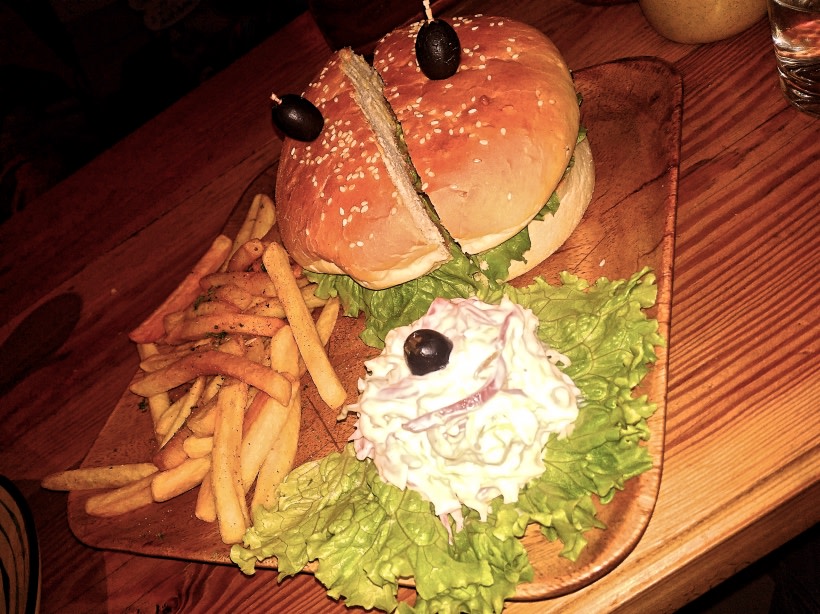 This was one of the best burgers we've ever had! If you're hungry, this burger is just the thing you'd wanna bite into, because it is huge! The soft, succulent and tender patty with awesome sauces stuck between buns along with crispy lettuce - it was literally The. Most. Awesome. Burger. There. Big thumbs up from us!
3. Vegetarian Shabalay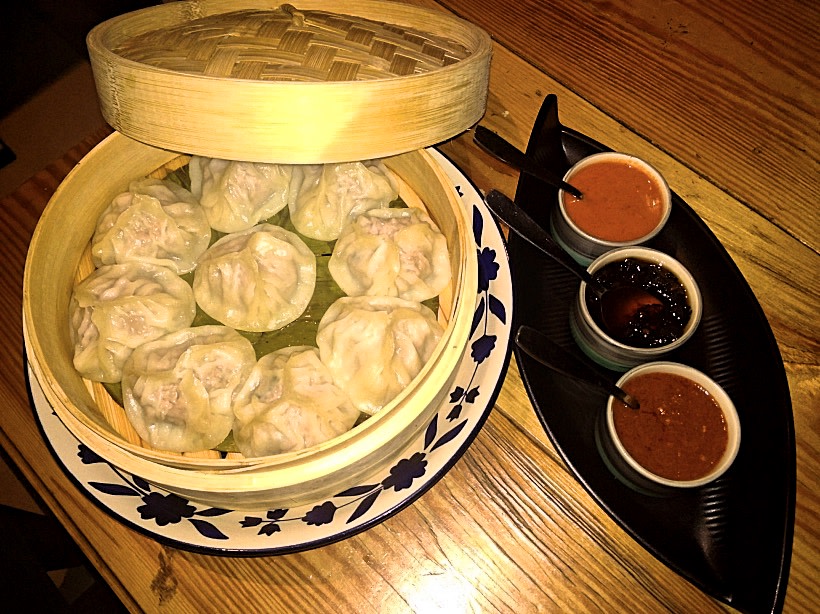 A Tibetan delicacy which is a hybrid of vegetable patty and fried momos. the filling of this one is exactly the same as a well-cooked patty and outer layer is that of a fried momo. Needless to say, we plopped 'em in our hungry mouths one after the other and declared ourselves satisfied!
4. Bacon Wrapped Asparagus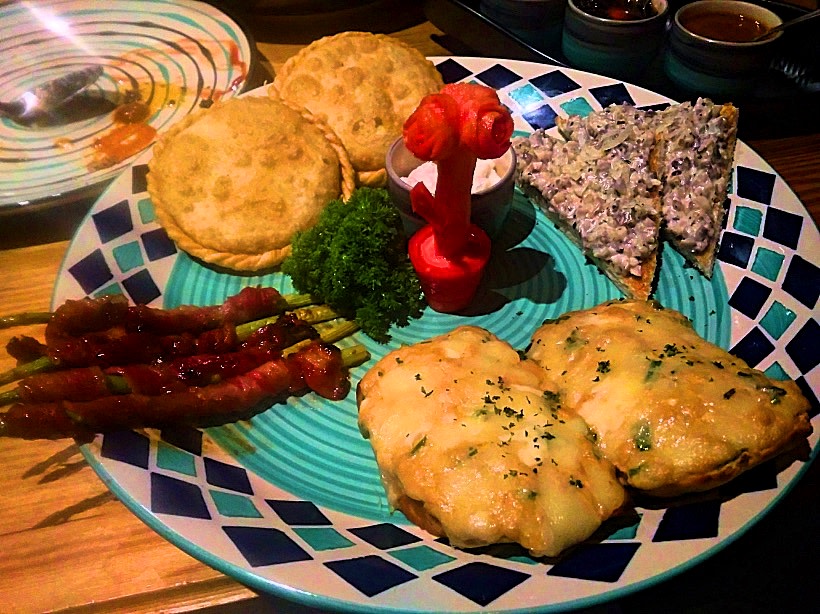 Fairly thin stalks of asparagus wrapped with a peace of lean bacon done till crispy, this one was a juicy, meaty dish that's a pretty novel change from usual, regular-joe dishes found in most cafes. Defo try this one when you land up here! 
5. Nutella Waffle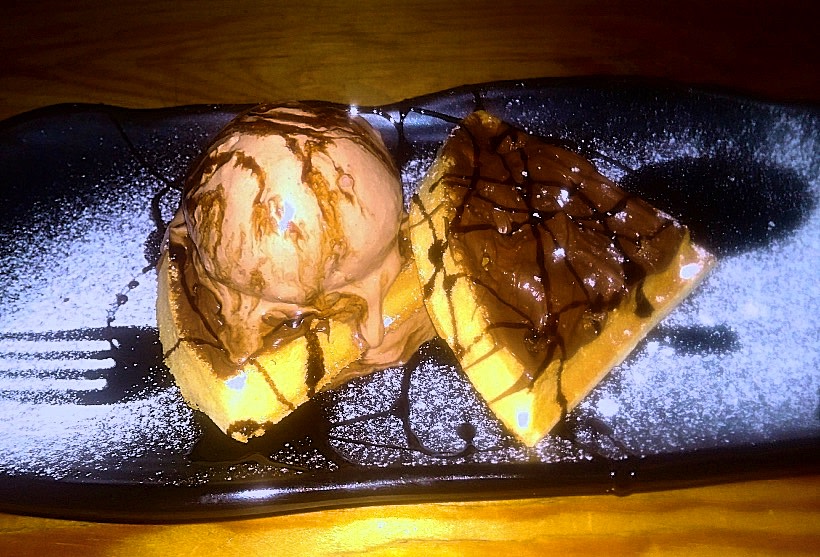 No matter how full you are, one look at their chocolate-y Nutella Waffles and you'll wanna gobble 'em all! Perfectly drizzled with Nutella and a dollop of chocolate ice-cream, the waffles were simple and delicious to say the least!
In a nutshell, we'll say that if you want a place to hang out with your friends or a special someone that's got great grub and a super chiller vibe, this is the place you'd wanna be at! 
6. Mushroom Triangle Toast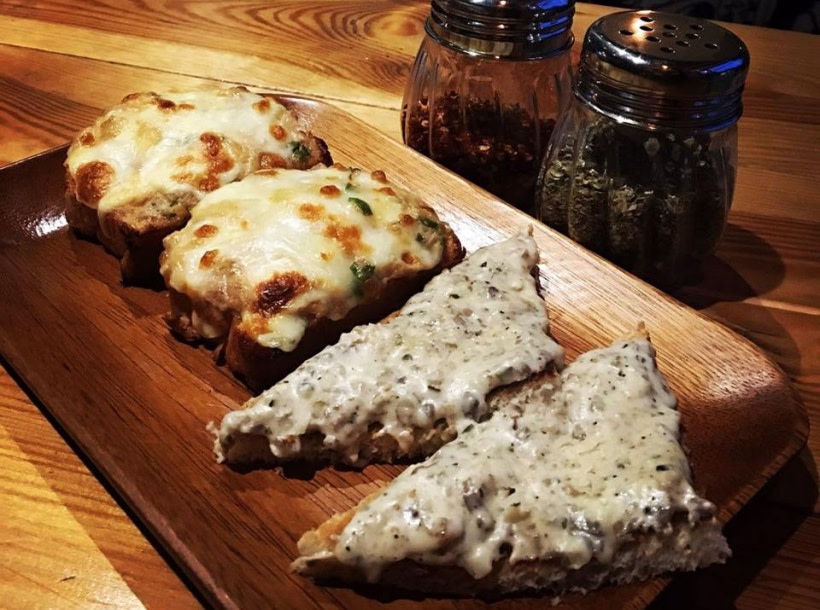 The Mushroom Triangle Toast whipped up here is the perfect starter for all the vegetarians out there. Creamy enough with subtle flavours that keep you wanting for more, this one was a satisfying, mushroom-y delight!
7. Tuna Melt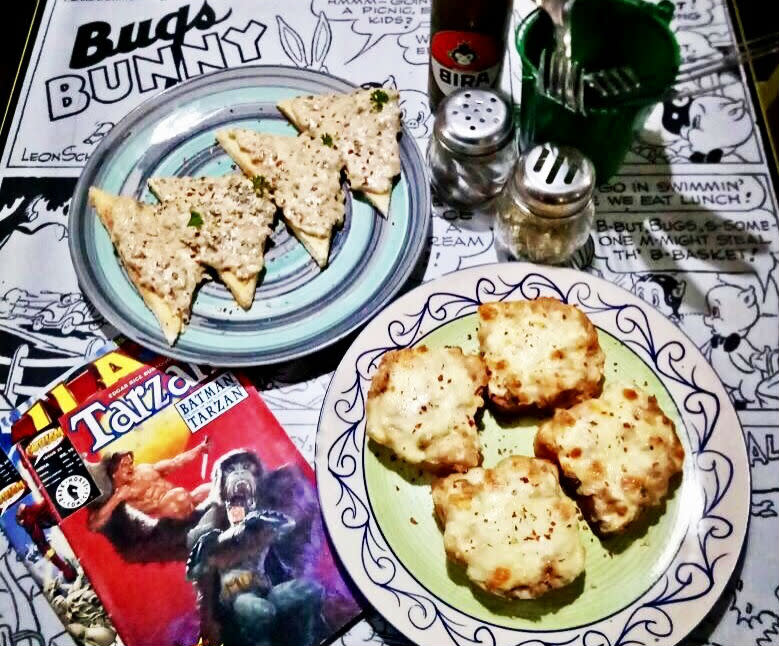 We'll just say it straight out - theirs was one of the best Tuna Melts we've ever munched on! The flavour exploded in our mouths, bringing out the taste of tuna extremely well. The other ingredients complimented the tuna to enhance the flavours and cut through the creaminess of the mayo. Nicely done, What A Comic Show!
Meal For Two | Rs 1,200
Location | M-1, 1st Floor, M Block Market, GK II
Here's Their FB Page | https://www.facebook.com/whatacomicshow/