From Chocolate Dosas To Delicious Chaap - A Sector 14 Market Foodie Gems Trail Of Gurgaon
One of the oldest and most crowded markets in Gurgaon - sector 14 is also quite the foodie haven! You can eat at a new joint everyday for a month and you still won't be able to cover everything that this massive market has to offer - we kid you not! 
We went on a mini street food trail and here are some gems we found:
Pizza Near Mother Dairy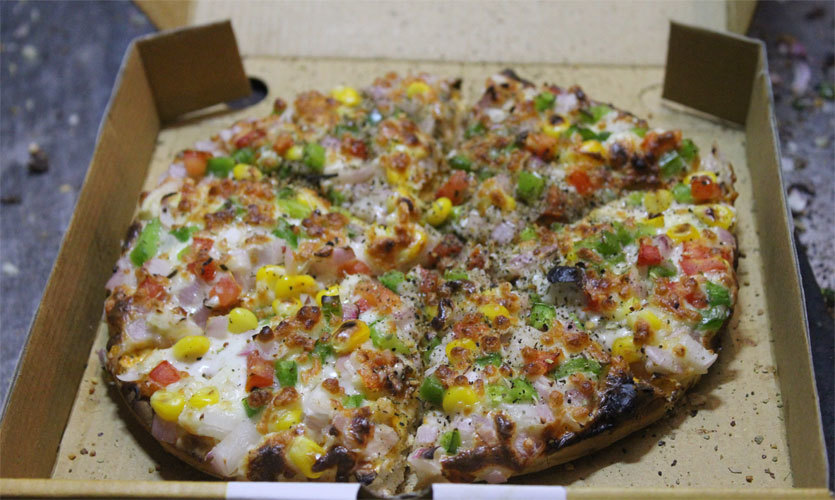 If you're craving home style pizzas, then you should definitely check out this modest lil. cart outside Mother Dairy. A single man army serves up 4 types of pizzas - tomato, mushroom, margherita and an all veggie one! We chose the All Veggie Pizza and it was freshly prepared in a tandoor in less than 15 minutes and it was every bit fulfilling and tasty!
Cost Of The All Veggie Pizza | Rs. 100 
Rajendra Chaap Wala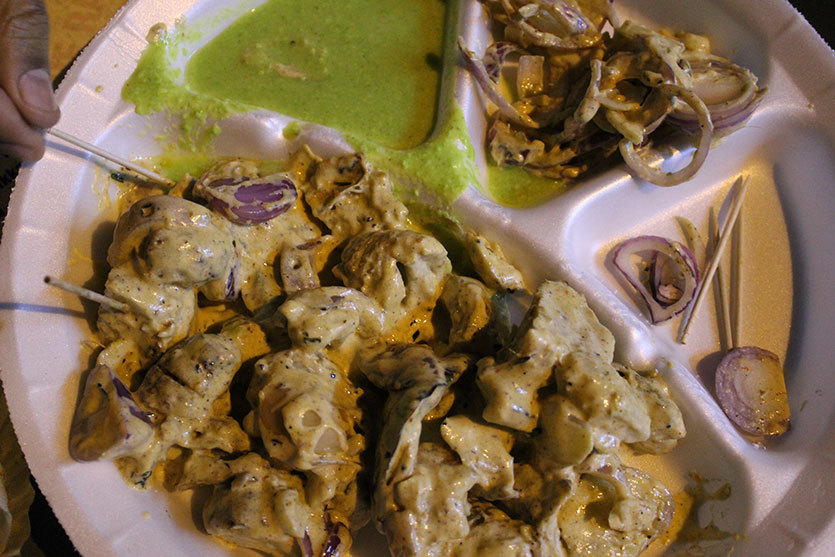 Soya chaap has really taken Delhi by a storm off late and this dish can make you wanna turn into a vegetarian! The best chaap wala in the market, Rajendra Chaap Wala serves some delicious options. Not restricted to just chaaps, the cart also has Mushroom, Paneer Tikkas and Rolls. We tried their Afghani Chaap with Roomali Roti, the whiff of tandoor and that creamy, buttery texture was pure heaven!
Cost Of Afghani Chaap With Roomali Roti | Rs. 180
Rasoi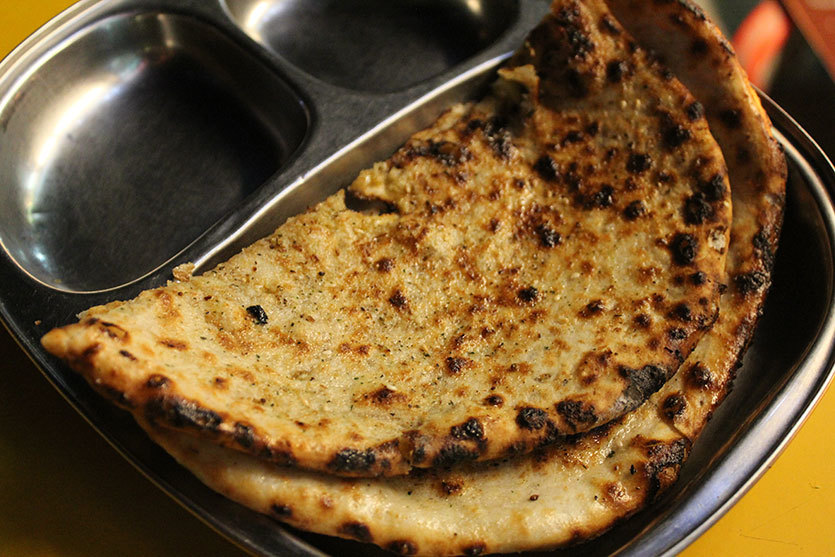 Our next favourite is this small little dhaba located at the backside of the market, near KFC. The dhaba mainly does deliveries but is well known by all the locals here. An all vegetarian dhaba with very reasonable prices, we loved their buttery Dal Makhni paired with Garlic Naan and the crispy Paranthas, particularly Gobi Ka Parantha.
Cost of Gobi Parantha | Rs. 50
The Great Dosa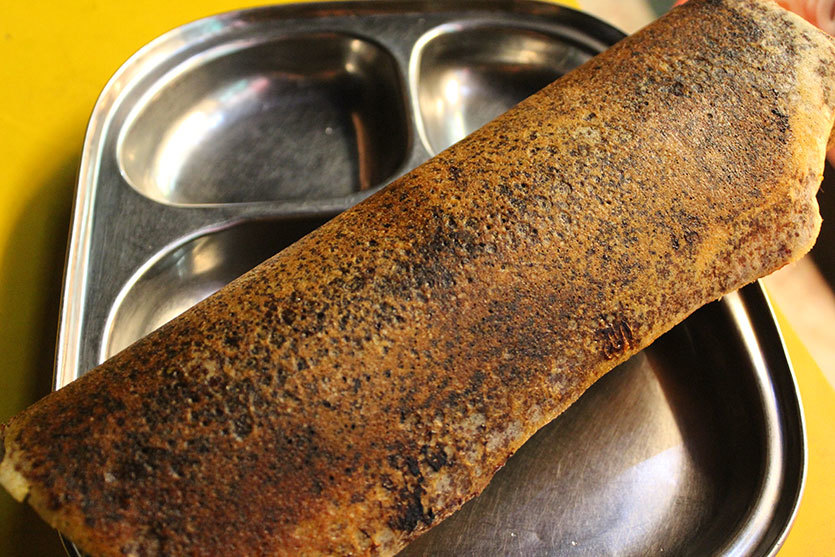 A new entrant to the market, The Great Dosa is a small cart parked outside Rasoi. They have interesting varieties of dosas apart from the regulars like Pizza, Manchurian and Chocolate Dosas! And you also have the option of *making your own dosa*! We swear by their Masala and Pizza Dosa, but this time we tried their Chocolate Dosa which was not all that impressive as compared to the others but definitely worth a try for the novelty factor!  
Cost of Chocolate Dosa | Rs. 100
Captain's Table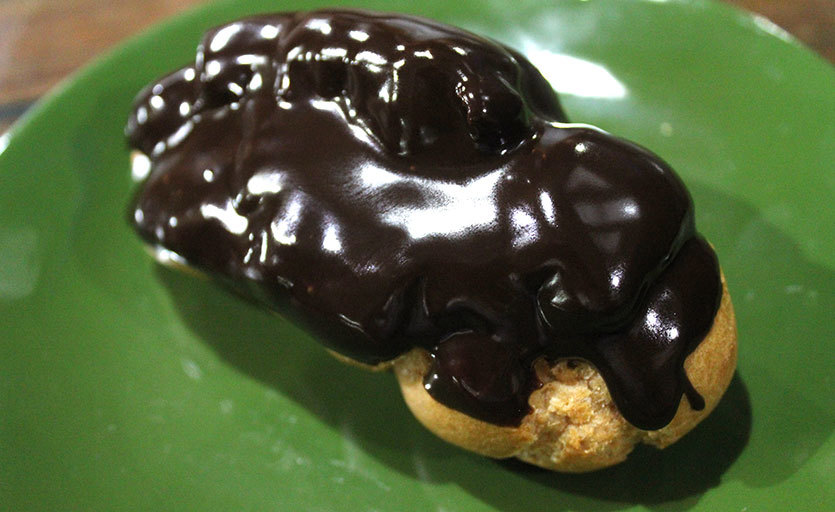 Finally we ended our food trail on a sweet note at Captain's Table. The place has an old school charm to it with wooden tables and unassuming interiors and has been standing tall for years! It's famous for its fresh baked goods and we especially love their Chocolate Eclair that has whipped cream in abundance and a generous frosting of chocolate! A little tip, visit them around 8 PM if you want to try some fresh out of the oven éclairs! 
Cost of Eclairs | Rs. 60
We probably haven't covered everything that this market has to offer, but these are the few places that shouldn't be missed!
Location | Sector 14 Market, Gurgaon