If you're one of those who're bored with the regular cafe dates and chillin' at the same old addas, then we feel ya buddy! But hey, we live in Delhi and this place has something new and amazing popping up everyday for everyone, right? 
So for the new-age millennial, who're always on the lookout for something new, something to get the adrenaline kicking, these 6 out-of-the-box kinda activities will defo change your usual chilling scenes. Check them out!
1. Play Football A Li' Hatke @ Oh My Game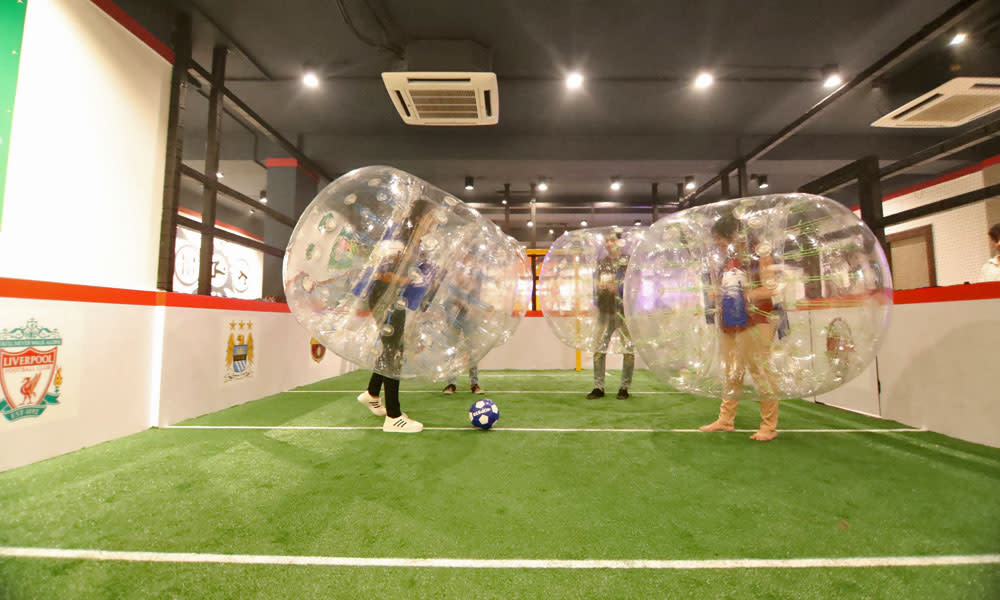 We could never thank Oh My Game enough for bringing the coolest, weirdest and undoubtedly the awesomest twist to football with 'Bubble Football' in Delhi! It's the fun version of soccer, played with players encased in an inflatable transparent bubble, running around, tumbling and falling with laughter! So get your kicks in and bounce your way to a memorable day with this quirky sport in Gurgaon! 
Location | 10/24 A, DLF Phase II, Gurgaon
Check Out Their FB Page | https://www.facebook.com/OMGgurgaon/
Call For Bookings |+91 9911 454 131
2. Cycle In The Sky @ Frenzy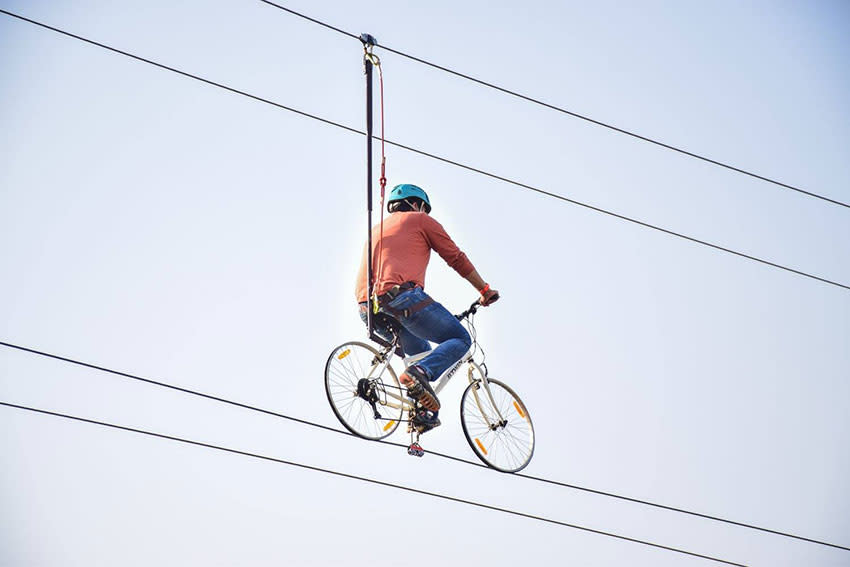 Sky Cycling at Frenzy Adventure in GGN is something that'll get your hearts pumping faster and leave you in awe! Sky Cycling basically involves you harnessed on a cable running above while you cycle on the cables below - how cool is that?! So, let the khatron ke khiladi in you pop out this weekend. You can also try Zorbing, Wall Climbing, Zip Lining and Dirt Bike riding *NAICE*! 
Entry | Rs 450 Onwards 
Location | VSR 68 Avenue, Sector 68, Badshahpur, Sohna Road, Gurgaon
Book Your Tickets Online Here | https://frenzyadventure.com/packages/
Check Out Their FB Page | https://www.facebook.com/frenzyadventure/
3. Say Goodbye To Stress @ Break Room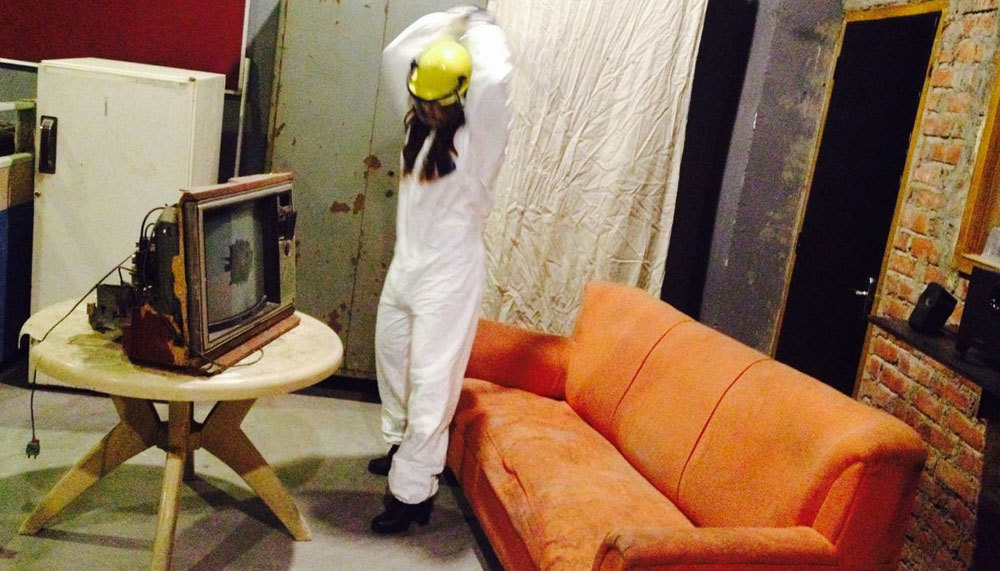 If you're the 'angry young man' of you group 'cause gussa thoda jaldi aa jata hai, then this place is made for you! These crazy peeps lets you break objects from television sets to utensils, and smash whatever comes your way - without any worries! It's the perfect place to go berserk, create chaos & let that stress ebb away and trust us guys this has proven to be surprisingly therapeutic. So, go give it a try, your post board exams break is waiting!
Entry | Starting @ Rs 199 For A Two Minute Session
Location | SCO 309, Basement Sector 29, Gurgaon
Check Out Their FB Page | https://www.facebook.com/breakroom.in/
4. Bring Out Your Inner Child @ The SkyJumper Trampoline Park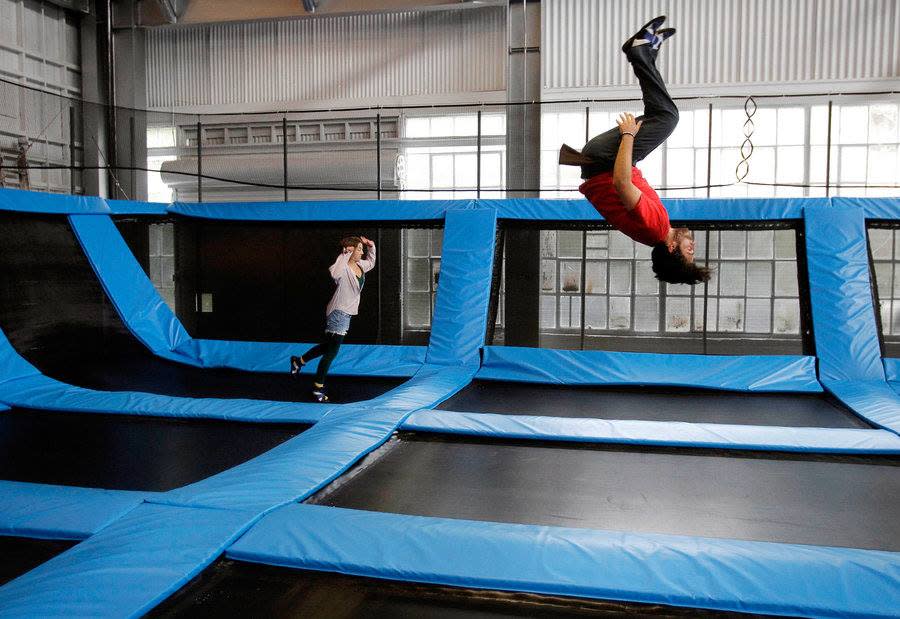 100 wall to wall interconnected trampolines, spread across 13,000 sq feet, perfect for making huge, unstoppable leaps, sound like your childhood fantasy? It is! Get ready to live this dream in the Skyjumper park, filled with jumpy games of volleyball, dodgeball, or just exhilarating jumps on the endless row of trampolines here. They even have a cafe for when you're tired of all the fun! Also, they host trampoline ladies nights once a month, so ladies, what are you even waiting for?! 
Entry | Starting @ Rs 350 For 30 Minutes
Location | Ground Floor, ILD Trade Center, Sector 47, Sohna Road, Gurgaon 
Check Out Their FB Page | https://www.facebook.com/SkyJumperTrampolinePark/
5. Groove To Your Own Tunes @ Headphones Cafe
Remember that cool concept of grooving to your own tune that we saw in ADHM? Well it has finally come down to Delhi and it's as crazy as it looks! Head over to the Headphones Cafe and choose between three categories of music - EDM, Sufi or Bollywood and once you find your kinda music, shake a leg to your kinda music without being judges for it *YAY*!
Location | 1, Club Road, Punjabi Bagh
Check Out Their FB Page | https://www.facebook.com/headphones.delhi/
6. Get Soapy @ Soap Football Delhi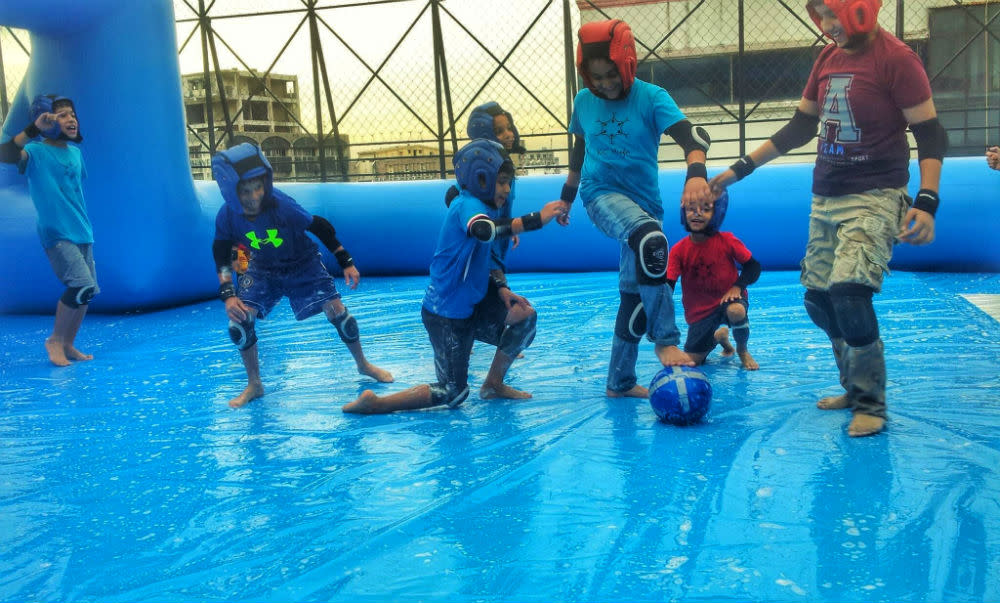 55 minutes, 2 teams and 1 winner, get your game, set, match on with the super cool concept that's finally hit Delhi called Soap Football. This game is totally unique and quite different from the classic ol' football. It doesn't matter if you're athletic or not, the only thing that you must know is to have a good time and laugh about all the very many falls that you'll have!
Entry | Rs 3,300 Onwards (Weekdays) & Rs 4,300 Onwards (Weekends) 
Location | DLF Place, Saket 
Check Out Their FB Page | https://www.facebook.com/soapfootballdelhi/
Book Your Tickets Online Here | http://www.soapfootballdelhi.com/#tariff
So whatcha waiting for people? There's so much to do, get going right away!