From Big Chill To Karim's: 9 Iconic Eateries You'll Find Only & Only In Saadi Dilli
With the unending list of restaurants and eateries springing up around us each day, we're both confused and spoilt for choice on where to binge next. Yet we can't help but go back to the ones which have become an intangible part of our lives, and so here are 9 iconic eateries that we keep going back to every time we crave for some soul-nourishing food, the ones without which Delhi's food scene is definitely incomplete!
1. Wenger's Deli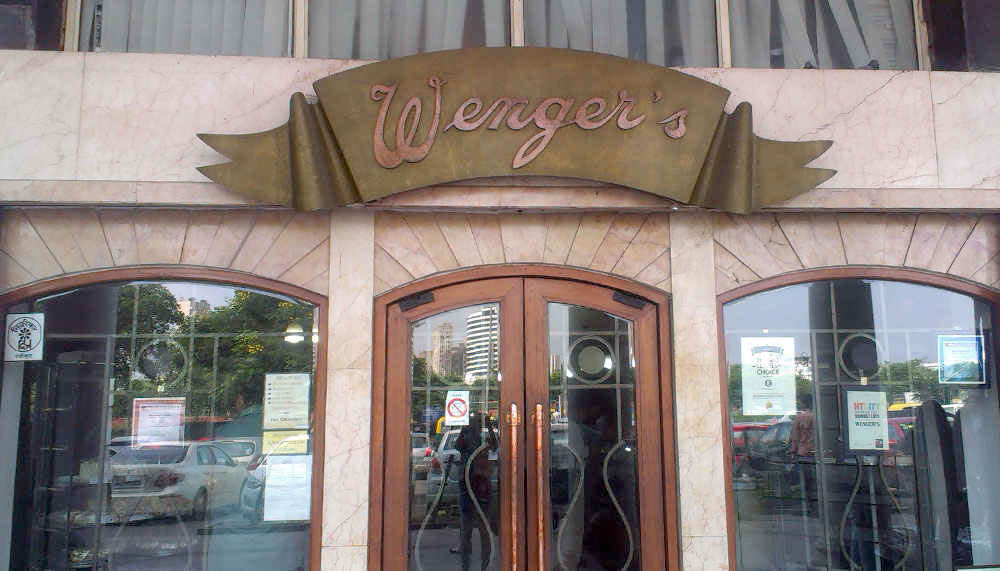 Wenger's is one of Delhi's oldest bakeries and Delhi Wallas still can't get enough of their amazing goodies (read Nutella Waffles). The place has, for 90 years, taught Delhi how to do desserts right. From scrumptious  pastries and cakes to decadent puddings and macarons, Wenger's till date remains a crowd favourite. And guess what - Delhi's the city that can proudly boast of having Wenger's!
Meal For Two | Rs 400
Location | A-16, Connaught Place
Here's Their FB Page | https://www.facebook.com/Wengers-Deli-241702302544114
2. Big Chill Cafe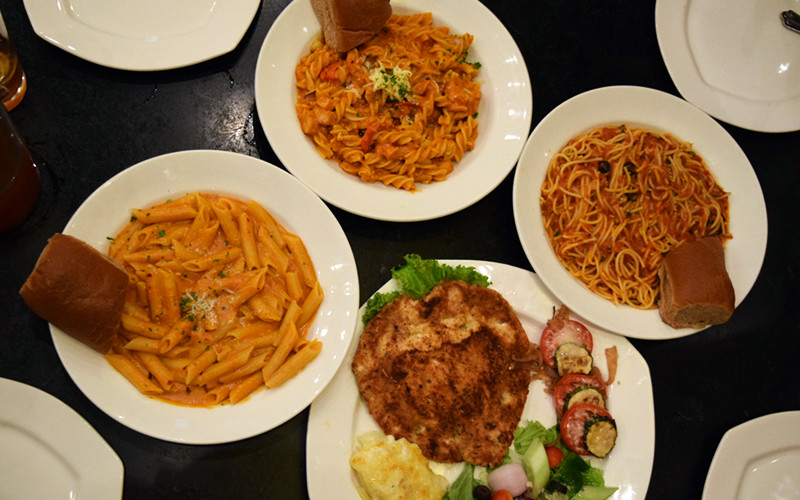 We love the retro glam ambience of every Big Chill outlet in and around Delhi - the cozy brick walls, the forest green sconces and those old classic framed movie posters are still every Delhiite's favourite! Add to that their awesome Italian and Continental dishes (read their divine Baked Penne) and some amazing desserts, this place has got us hooked for life *heart eyes*!
Meal For Two | Rs 1,500
Location | Kailash Colony, Khan Market & Other Outlets
Here's Their FB Page | https://www.facebook.com/The-Big-Chill-Cafe-416639281741303/ 
3. Rajinder Da Dhaba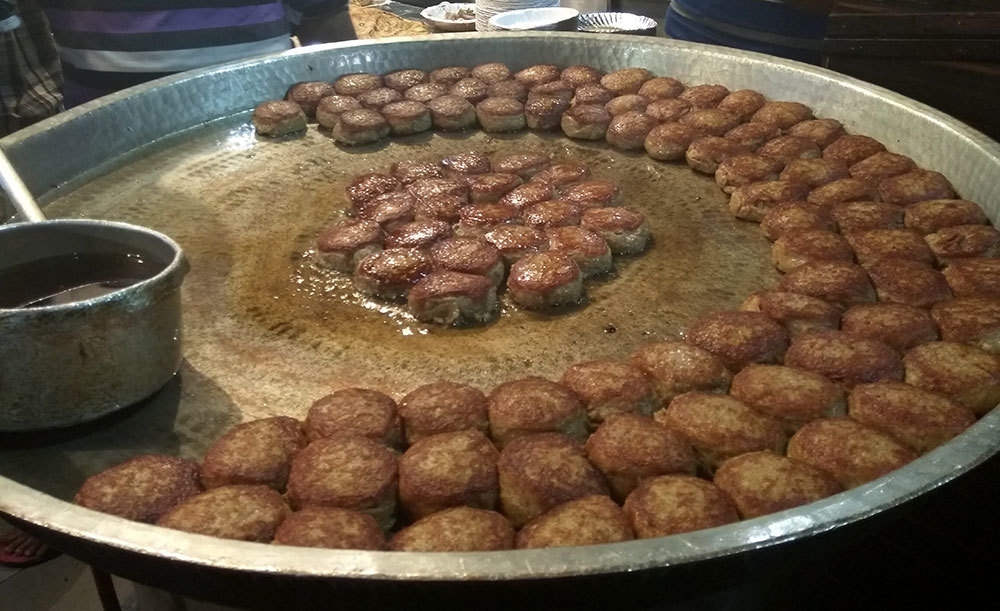 For almost 50 years now, Delhi peeps have flocked here for all their kabab cravings! Rajinder Da Dhaba is a non-vegetarian paradise and the insane amount of crowds on the weekends is proof of their fan following. A whiff of their simmering Galouti Kababs and you'll understand exactly why this place is a Delhi foodie landmark. Aside from the Galouti, we love their Butter Chicken (but of course!) and Tangri Kababs for a late night binge!
Meal For Two | Rs 800
Location | AB-14, Safdarjung Enclave Market, Safdarjung
Here's Their FB Page | https://www.facebook.com/rajinderdadhaba/  
4. Nizam's Kathi Kabab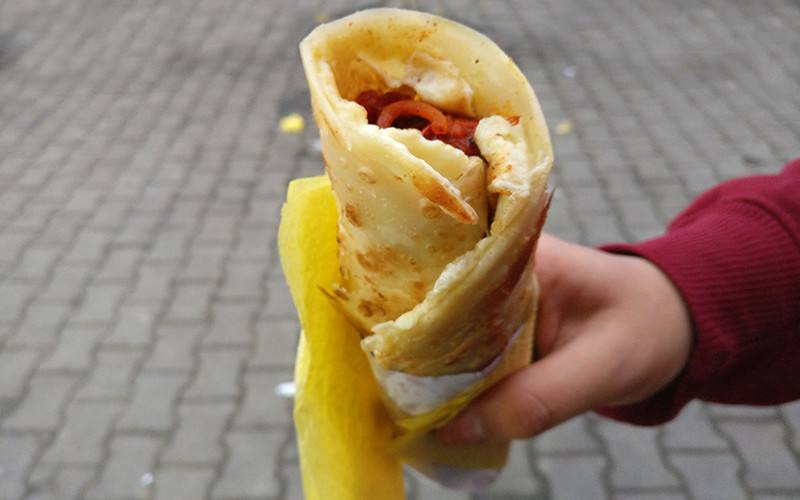 What with Delhi's never-ending love affair with kathi rolls, Nizam's has emerged the clear king of this particular delicacy. And Nizam's never disappoints! Their massive rolls, with the option of choosing a double serving, have been delighting patrons since ages. Our suggestion? Order their Double Mutton Roll or Chicken Biryani and finish off with a Malai Rabdi for the ultimate foodie binge!
Meal For Two | Rs 900
Locations | H-5/6, Plaza Building, Connaught Place & Sector 38, Noida
Here's Their FB Page | https://www.facebook.com/NizamsKathiKabab/  
5. Karim's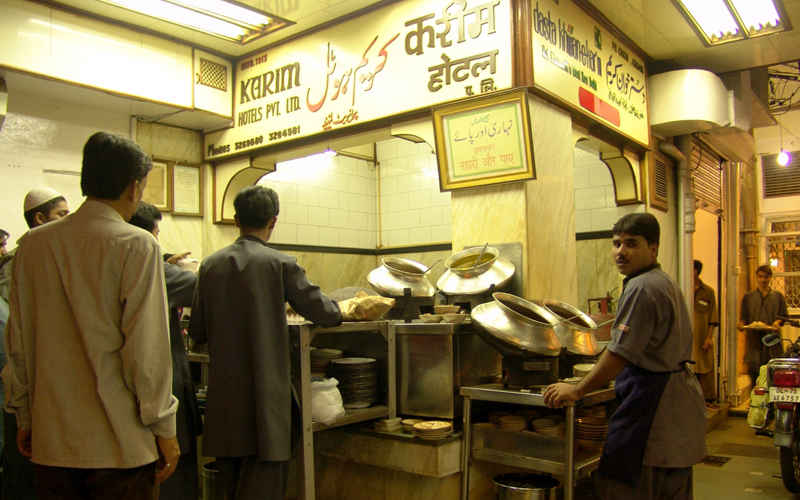 This legendary eatery is still serving their best dishes with the same elan as it did more than 100 years ago. Although multiple outlets of Karim's have sprung up all across the city, a meal in their Old Delhi restaurant is an experience in itself. The original owner was a part of the kitchen of the last Mughal King and they continue to hold dear age-old recipes. Patrons swear by their Mutton Korma and if you can drag yourself up from bed at the break of dawn, do try their Nalli Nihari!
Meal For Two | Rs 800
Locations | Jama Masjid, Lodhi Road, Pitampura & Other Outlets
Here's Their FB Page | https://www.facebook.com/karimsRestaurant
6. Kuremal Mohanlal Kulfiwale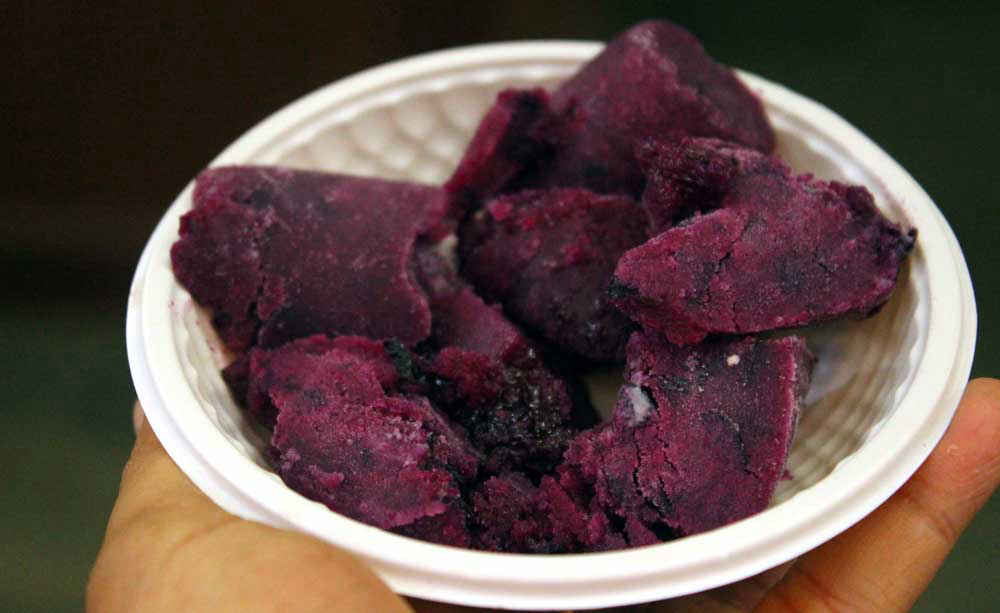 This more-than-a-century-old shop in Old Delhi has taken the kulfi game up a few notches, all thanks to their stuffed fruit kulfis! People from all over flock here to get a taste of their kulfis which comes in delish varieties like apple, pomegranate, pineapple - et al. Their soul satisfying desserts are a perfect antidote for Delhi's unbearable summers (or even winters for that matter), making this small joint iconic!
Meal For Two | Rs 200
Location | 526, Kucha Pati Ram, Bazar Sita Ram, Near Chawri Bazar Metro Station, Chawri Bazar
Here's Their FB Page |  https://www.facebook.com/kuremalskulfi/ 
7. United Coffee House
Started in the 60s, this place has an ambience perfect for enjoying a meal with a distinct colonial flavour. They've kept their original decor intact, fit for royalty (think huge chandeliers and glittering gold leaf ceilings). While there, order yourself some Chicken A'la Kiev or Tomato Fish, their signature dishes or have a high-tea a la Downton Abbey!
Meal For Two | Rs 2,500
Location | E-15, Connaught Place
Here's Their FB Page |  https://www.facebook.com/theunitedgroup.uch/ 
8. Gulati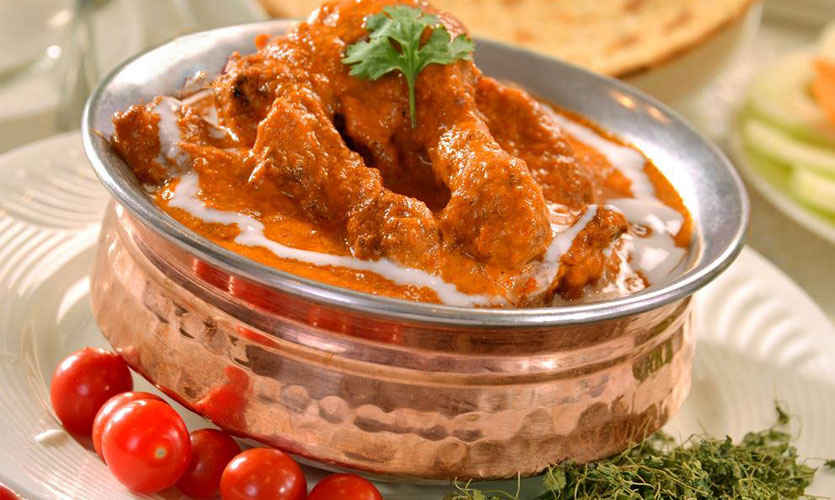 Pandara Road has been a favourite haunt for all the die-hard foodies in Delhi for a long time now and Gulati's is hard to ignore. Come here for the extensive buffet and relish some amazing North Indian and Mughlai fare. When there, the Kadhai Paneer and Butter Chicken are not to be missed at all - happy gorging!
Meal For Two | Rs 1,500
Location | 6, Pandara Road Market
9. Khan Chacha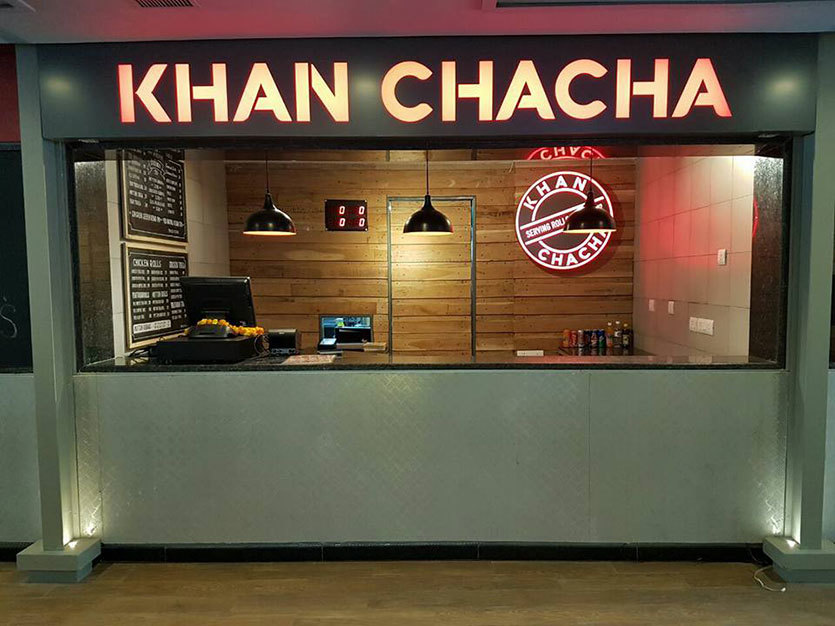 Khan Chacha started as a small kiosk in Khan Market and today has outlets all over Delhi. Yet, we would recommend driving down to Khan Market late at night and order from their delish range of rolls, tikkas and kebabs. When at Khan Chacha, defo order up their Mutton Kathi Roll, Mutton Seekh Roll and Chicken Roll for a full-on gastronomic extravaganza!
Meal For Two | Rs 650
Location | Shop 50, 1st Floor, Middle Lane, Khan Market
Here's Their FB Page | https://www.facebook.com/khanchacha/
The best part about these places is the piece of history that is served along with their lip-smacking food. A visit to any of these place is gonna be 'Legen-wait for it-dary'!