From Bhatti Chicken To Shawarmas & Momos - This Is Your Ultimate Food Guide To Jail Road
Being home to a lot of Punjabis, West Delhi has always taken us by surprise with its assorted range of yummilicious food. Famous primarily for its Furniture Market, Jail Road is famous for a number of other reasons too, and by that we mean - finger lickin' food. Yes, this long road that is sprawling with furniture shops is also home to a variety of food choices ranging from Mughlai to Chinese food, Momos to Shawarma and lots more and so we bring to you the best of the best right on the streets of Jail Road! 
Manjeet Chicken Corner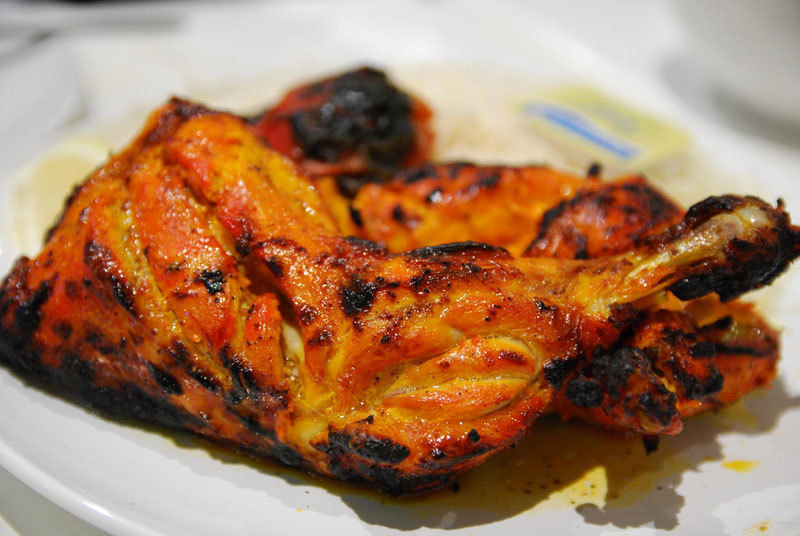 Picture Credits: Alpha
With three joints now and a huge live tandoor counter, Manjeet Chicken Corner has been one of the oldest eateries here at Jail Road. Renowned for its Butter Chicken, Chicken Shawarma, and Mutton Curry, this place caters to the meat fanatics of West Delhi by serving authentic Punjabi food in full on desi ghee! If you happen to be a vegetarian, well then tough luck my friend as this place, just like its name, is every chicken lover's paradise!
Meal For Two | Rs 600
Location | Shop 4-8, DDA Market, Jail Road
Kohli Dhaba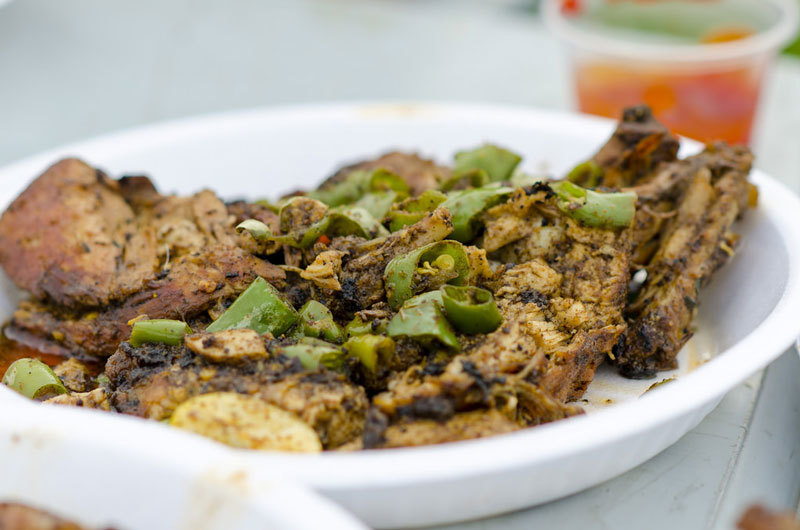 Picture Credits: Ahsan Saeed
Kohli Dhaba has been in the running for as long as Manjeet Chicken and is a much-revered takeaway joint for many. The place has managed to earn its edge over its customers by serving a delectable range of tawa items. The marinated tandoori chicken is cooked in a spicy blend of gravies and vegetables on big tawas and served with naan or roti. They pride themselves on introducing this style and managing to serve the same taste even after over 50 years. Gorge on scrumptious Tawa Chicken here!
Meal For Two | Rs 600
Location | Shop 3, DDA Market, Jail Road
Deepak Vaishno Dhaba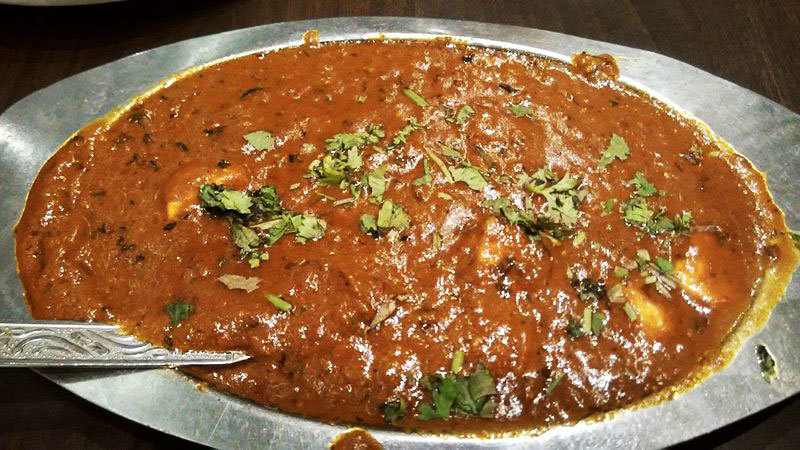 In the midst of a whopping number of non-vegetarian food joints here at jail road, an all round vegetarian restaurant is a hard find. This Deepak Vaishno Dhaba is indeed a vegetarian haven serving a palatable range of pure veg dishes such as Dal Makhni, Paneer Butter Masala, and Mixed Vegetables for the past 30 years. The food served here is absolutely delicious and doesn't burn a hole in your pockets so go enjoy delish food in their open sitting area!
Meal For Two | Rs 300
Location | Stalls A-F, DDA Market, Jail Road
Baba Chicken Ludhiana Wale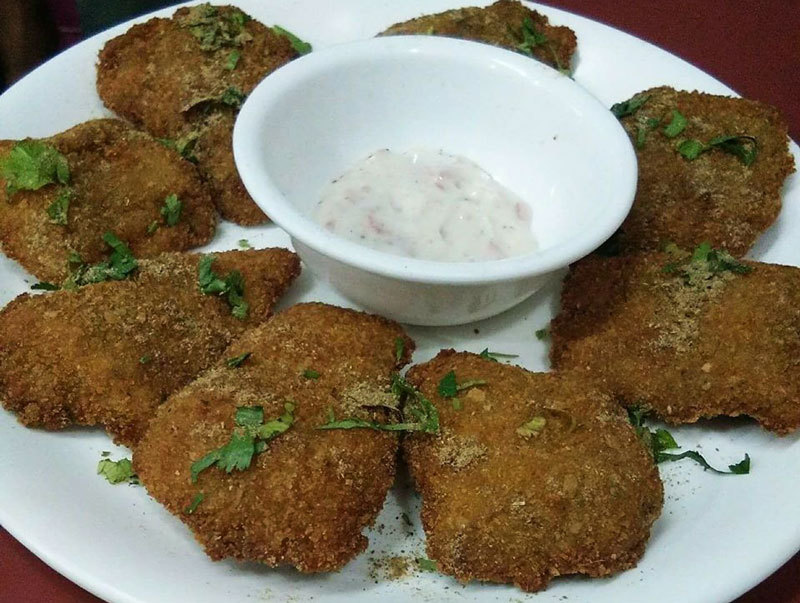 Now you wouldn't have to go all the way to Ludhiana to get the real, authentic taste of Punjab. This food joint has about 9 outlets in Ludhiana already and you know with that sort of experience the taste ought to be good! Although there's no seating area, you can still find a lot of customers ordering a takeaway or just gorging on some tikkas on their bikes. Do try their Fish Bread Crumbs, Butter Chicken and Tandoori Chicken here!
Meal For Two | Rs 300
Location | 18/2, DS Prem Nagar, Near Tilak Nagar Metro Station, Jail Road
Check Out Their FB Page | https://www.facebook.com/babachickn/
Singz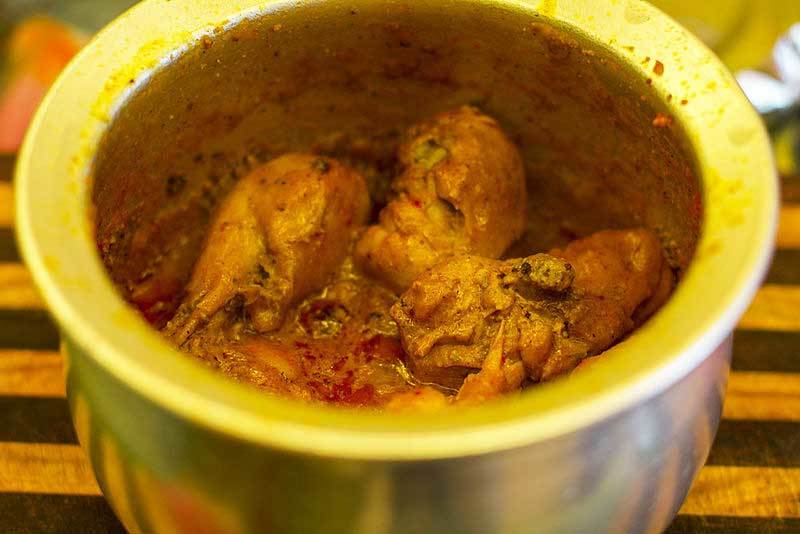 Being new in the business and surrounded by beasts like Manjeet and Kohli Chicken, it has managed to gain a new profound popularity for itself. They have a very limited seating arrangement that makes standing in a queue a necessity if you wish to grab a bite. You can be assured of the freshness of the chicken, the flavours and don't miss out on the Kali Mirch Chicken Tikka, Handi Chicken and of course the Singz Spl. Chicken.
Meal For Two | Rs 600
Location | BA-144 A, Opposite DDA Market
Pindi's Kitchen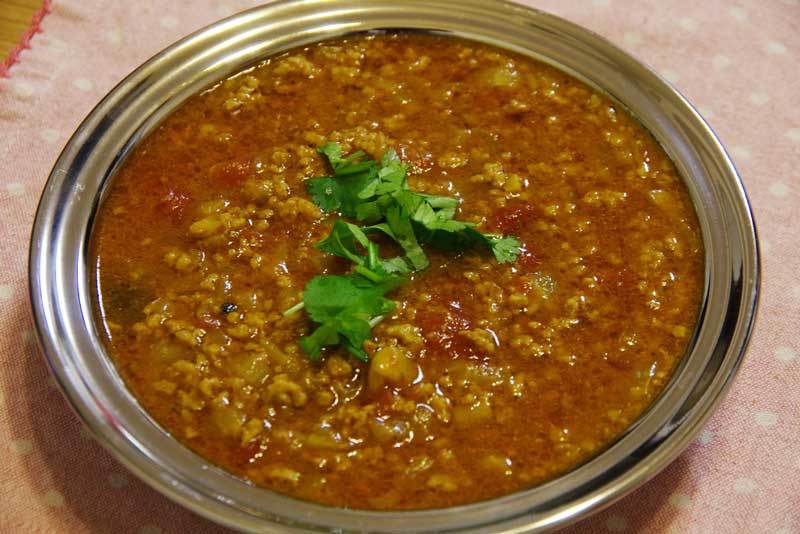 Picture Credits: pelican
A modest looking takeaway joint with a few tables right on the footpath, Pindi's Kitchen is a hidden gem on Jail Road. Boasting of preparing all their meals in pure desi ghee, the food here is to die for! Along with the finger-licking Mughlai food, they even have an amazing range of momos including Afghani and Peshawari Momos. Gorge on lip-smacking Keema Meat and Bhatti Chicken here!
Meal For Two | Rs 450
Location |26/1 Ashok Nagar
Check Out Their FB Page | https://www.facebook.com/pindisJRW/
Bombay Vada Pav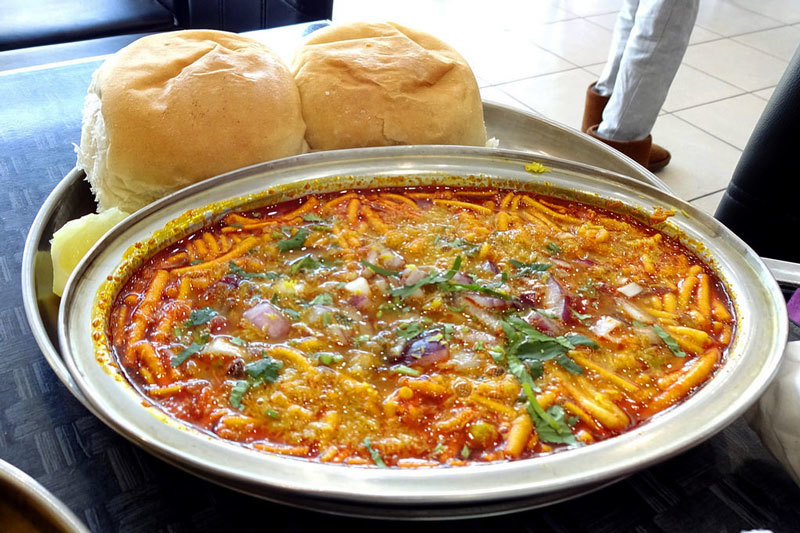 Picture Credits: Kake
Bringing you the ultimate taste of the local food of Bombay, none other than Vada Pav, this small joint serves up some awesome vada pavs in its modest surroundings. You're literally spoilt for choice here with items like the classic Vada Pav to Schezwan, Dabeli and even KFC Vada Pav. And hey, that's not all; true to their idea of bringing Bombay closer to Delhi they even serve Misal Pav! Go gobble it all up.
Meal For Two | Rs 150
Location | Shop 30/1, Double Storey, Ashok Nagar, Near Tilak Nagar Metro Station
The Tummy Section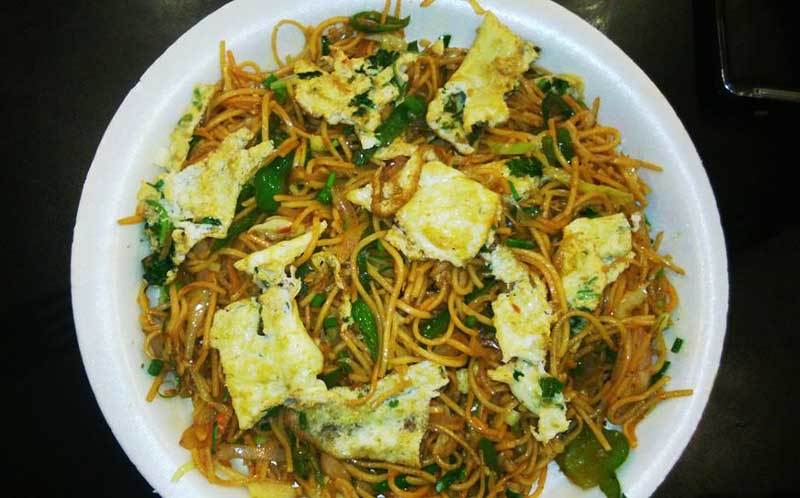 This place is easy to find owing to the snaking queues of customers around it. Their Chicken Shawarma would get you swooning after its taste and flavour. They even have a Chicken Shawarma Pizza, talk about some level of innovation, eh?! The latest addition to their menu is the creamy section where they take the popular all time favs like Drums of Heaven or Chilli Potato to an all new creamy makeover!
Meal For Two | Rs 350
Location |23/1, Shop 4, Prem Nagar
Check Out Their FB Page | https://www.facebook.com/thetummysection/
Flirty Momo's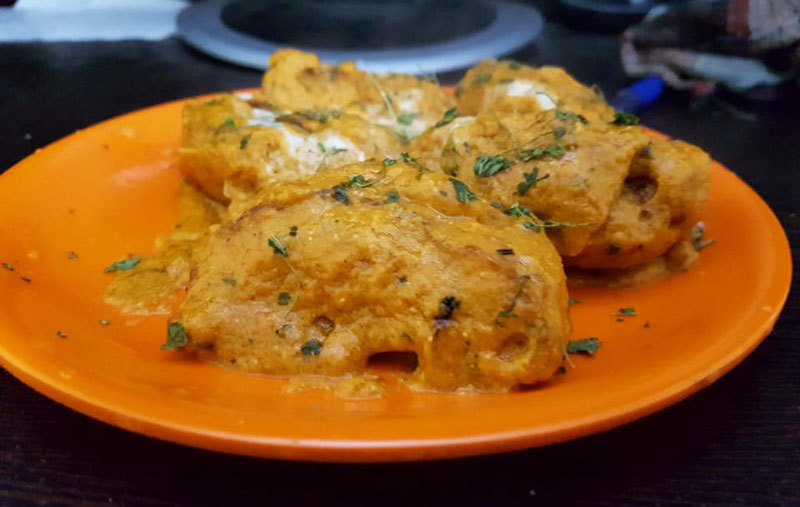 Hey momo lovers, hold your breath! Jail road offers a whole range of mouth-watering momos. One such joint is known as Flirty Momos. They are known for their Flirty Special Momos in a variety of styles from the classic steamed or fried varieties to other funky ones like pan fried, tandoori and cheese momos. Go try their Pan Fried Chicken Pataka Momos and Chilly Momos today!
Meal For Two | Rs 350
Location |25/1, Ashok Nagar
Check Out Their FB Page | https://www.facebook.com/flirtymomos/
Yo Momos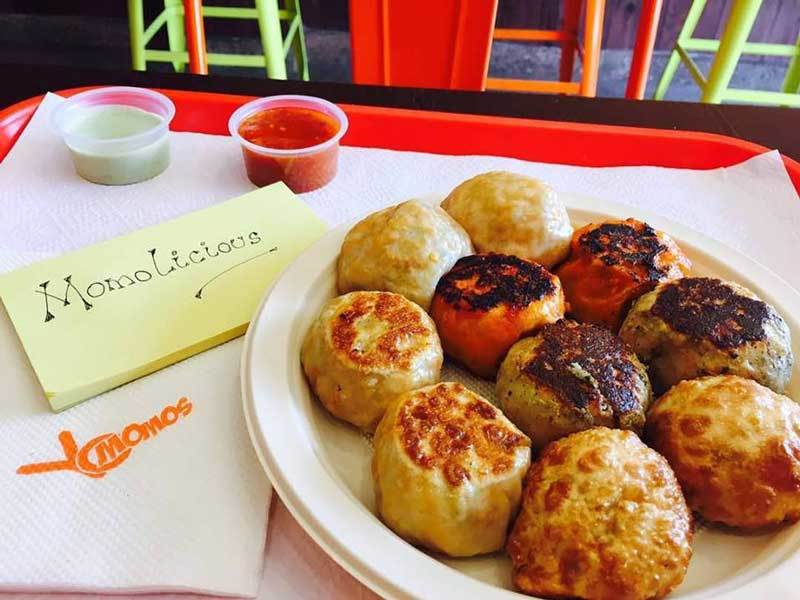 Picture Credits: Khaanebaaz
Yo Momos is small momo joint here on Jail Road that serves tasty, flavoursome and savory momos. From Pan fried Momos, Wok Style Momos and Tandoori and Afghani Momos, to even burgers and wraps stuffed with your favourite momos; their menu is going to give you new momo goals. The focus here is on the quality and the variety is what sets them apart! What's even more interesting is that how each momo has a different colour, size or even shape. Do yourselves a favour and check this out at once and don't forget to try their Butter Chicken Momos and Shahi Paneer Momos!
Meal For Two | Rs 300
Location | BA 142-A
Jalebi Wala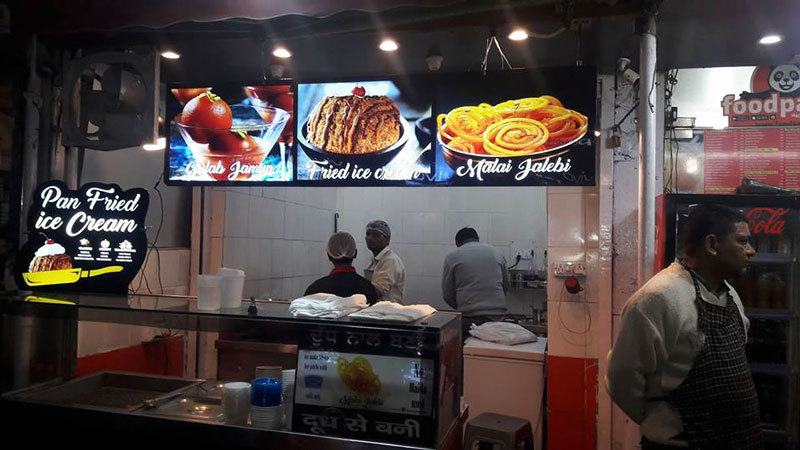 There can be no soul-satisfying experience than to end your meal on a sweet note and what better way to  do so than a plate of mouth-watering crunchy jalebis. This cutesy little roadside joint is the answer to your random sweet cravings. Their signature dish - Malai Jalebi is definitely worth a try. Not only this, they have a decent collection of pan-fried ice creams, the most unique one being Pan Fried Ras Malai priced at Rs 120. It also serves up Hajmola Candy Soda and Non Alcoholic Champagne and Jamaican Passion Fruit Beer!
Meal For Two | Rs 200
Location |25/2
Check Out Their FB Page | https://www.facebook.com/Jalebi-wala-1334986789857930/
Feeling hungry yet? We bet you are! So head on to any of these eateries to enjoy a scrumptious meal after all that furniture shopping.