From Ahaatas To Food Trucks & Cyber Hub: 7 Things That GGN Has But Delhi Doesn't!
We love everything about Delhi but as hard as it may sound, Delhi is in want of a great many cool things that Gurgaon has and we don't. So, with a very heavy yet hopeful heart, we went ahead and curated a list of things that we'd also wanna have for ourselves. Give 'em a read and see if you agree!
1. Ahaatas: Bring Your Own Booze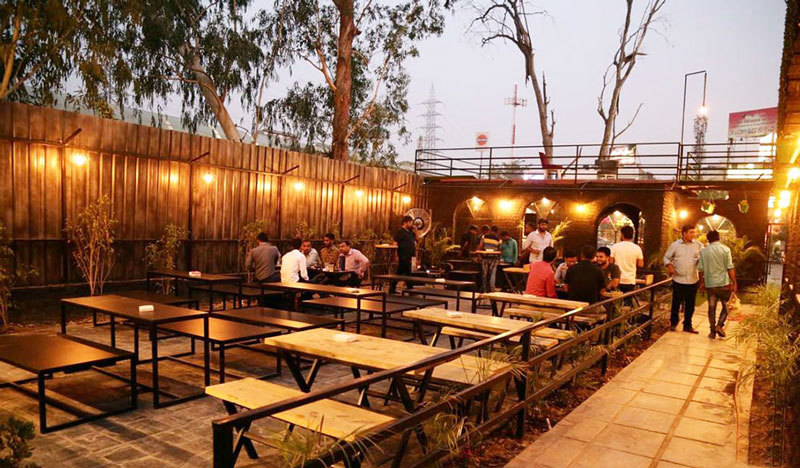 This is a mind-blowing concept, which you've obviously heard of when going to a house-party or get-together with your friends. But, what if you could take your own beer to a legit restaurant - have their food but drink your own booze? Well, this is not such a far fetched dream anymore, 'cause Gurgaon does have a lot of these ahaatas, the best ones of them being Outputt by Machan, Knight Riders and Madhushala *dreamy eyed*!
Where | Outputt By Machan, Knight Riders & Other Outlets Across Gurgaon
2. Kingdom Of Dreams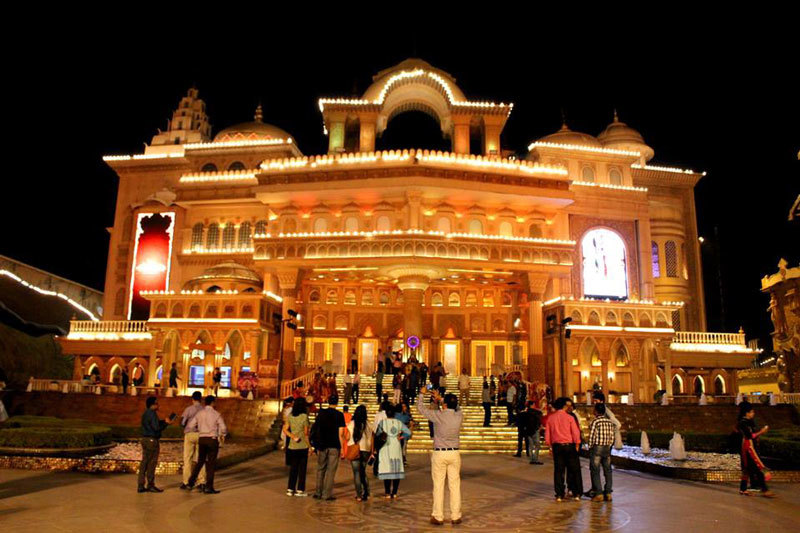 Another dreamland that Gurgaon is proud of is Kingdom Of Dreams AKA KOD. It's the ultimate entertainment and leisure hotspot where you can witness live theatre and music shows, handicraft stalls, a food court and what not! Spread over acres of land, it's got the perfect fusion of everything Indian - culture, food, art and much more. Delhi does boast of Dilli Haat, which we're very proud of TBH, but Kingdom Of Dreams is really cool too!
Where | Auditorium Complex, Near IFFCO Metro Station, Sector 29, Gurgaon
Check Out Their FB Page | https://www.facebook.com/kingdomofdreams/
3. Sky Karting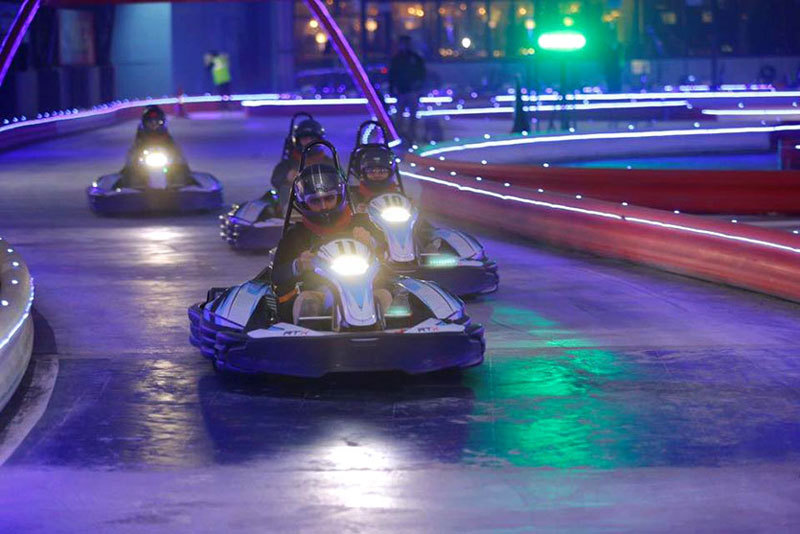 If your inner adventure freak is in serious need of some fuel for the soul, then sky karting is what you need to experience. It's thrilling and 'Smaaash'ing in every way. You can experience speed and an adrenaline rush like never before here at Smaaash in Sector 29. On the downside, no such experience is available in Delhi. Although we hope that something like this opens up in Delhi soon, until then let's just chill at Smaaash, yeah?!
Where | Smaaash, Sector 29, Gurgaon
Check Out Their FB Page | https://www.facebook.com/SmaaashSkyKartingGurgaon/
4. Cyber Hub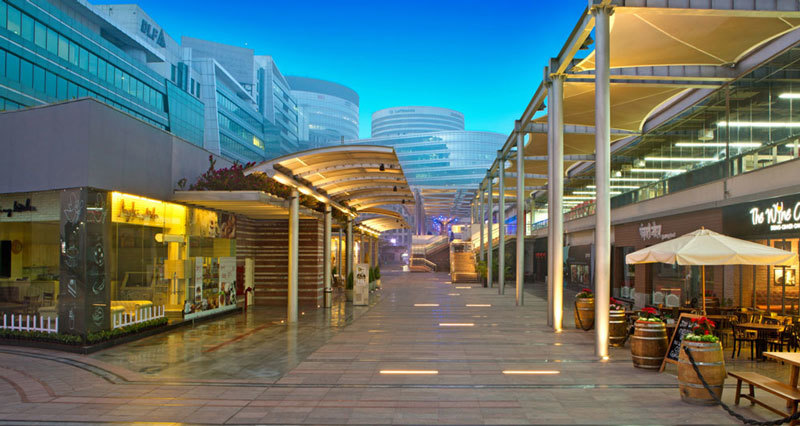 As hard as we might think, or try to justify otherwise, the truth is that a complex as chic and happening as Cyber Hub doesn't exist anywhere in Delhi. It has an open air restaurant arena, where you will find not one, not two, but numerous great eating joints. AND, it also has office complexes! Do you realise how cool that is?! Work by the day, chill by the night. This place truly justifies its name; it actually is a chill AF hub. We want this in Delhi too, and soon!
Where | DLF Cyber Hub, DLF Cyber City, Gurgaon
Check Out Their FB Page | https://www.facebook.com/dlfcyberhub/
5. Food Trucks, Leisure Valley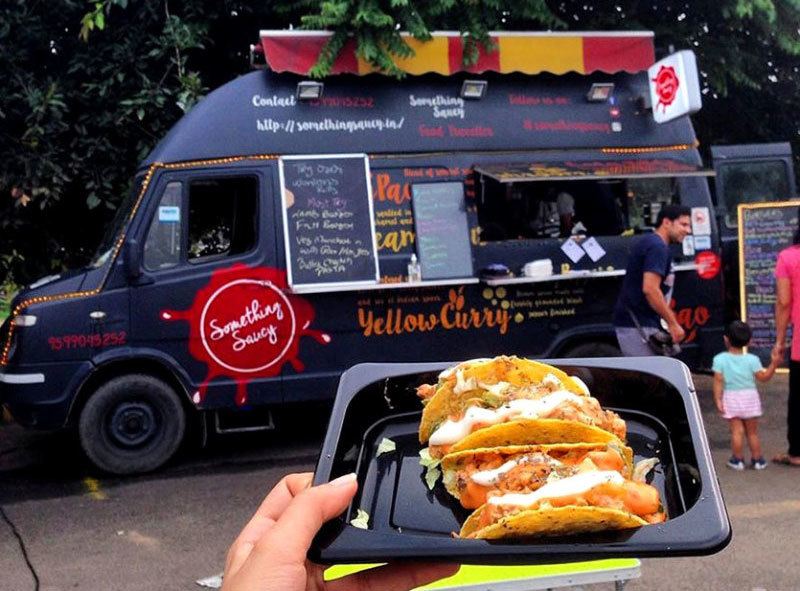 Nothing can beat the charm of eating out at a food truck. Yes, our favourite Chinese vans give us the feel of a truck, but it isn't really a fair deal. Actual food trucks have a charm of their own, and this is one more thing missing from Delhi's food scene. Leisure Valley in Gurgaon has an array of legit awesome trucks peddling delicious food on-the-go. From Thai food to Italian to ice-cream and sushi, you will find everything here. It's legit crazy, no kidding!
Where | Something Saucy, What The Truck, EGGjactly & Various Others @ Leisure Valley, Sector 29, Gurgaon
6. Microbreweries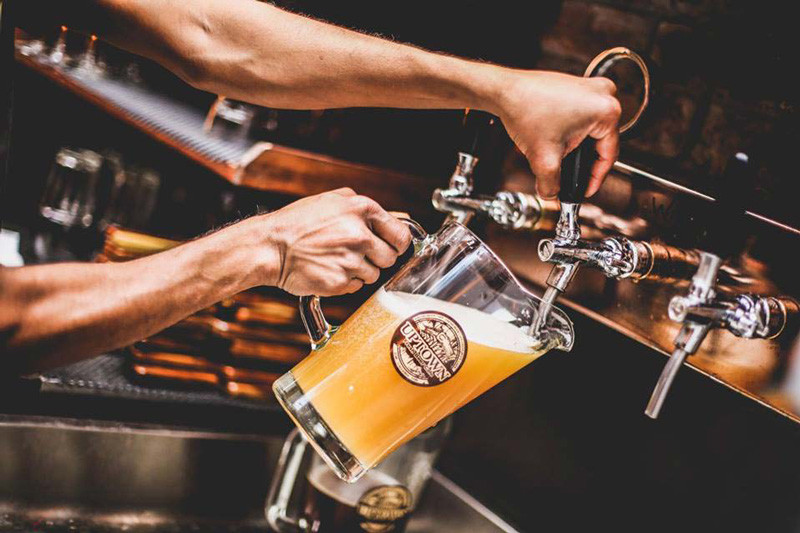 By definition, a microbrewery is a place where a small amount of beer is produced for small scale consumption. They brew their own beer and sell it on their own premises, basically - brew pubs. Sounds super interesting, right? Well, we Delhi-wallahs are lagging behind here too (sad, we know). Gurgaon has an array of microbreweries selling their own beer, and we're super jealous of them for this!
Where | Uptown Fresh Beer Cafe, Downtown, Manhattan & Various Others Across Gurgaon
7. Fly Boy Aerosports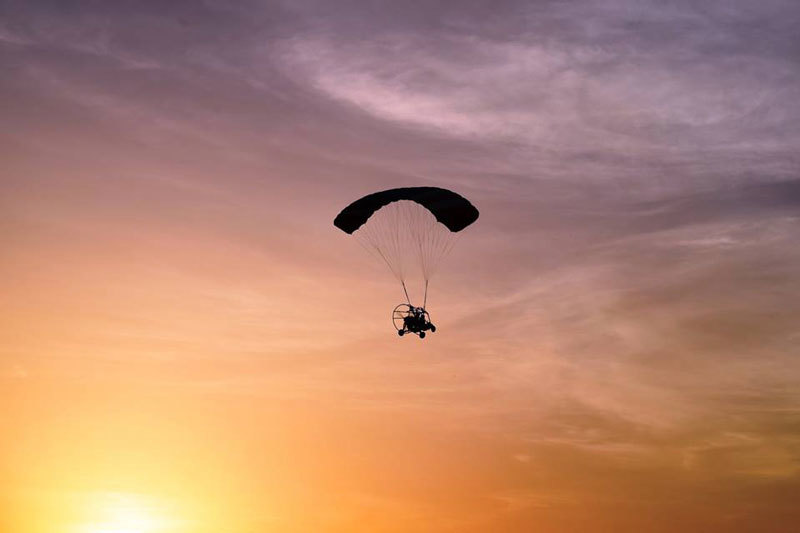 The feel of gentle, cool breeze in your hair, the smell of fresh air caressing your senses and a sense of leaving all the baggage behind - sounds like a beautiful dream, doesn't it? But actually, we were just describing the paragliding experience you can enjoy in Gurgaon. Oh yes, this place is just getting better! While you were thinking that there are no aerosports available anywhere near Delhi, Gurgaon already came up with Fly Boy. Jealous much? Don't be, go and enjoy it for now!!
Where | Adjacent To Ireo Grand Arch, Gurgaon
Check Out Their FB Page | https://www.facebook.com/FlyboyAerosports/
We know there are so many chill places Gurgaon can boast of, which Delhi cannot (yet), but then, how far is Gurgaon from Delhi anyway? So, stop being sad and head out to experience an awesome adventure in G-town!