Bringing to Delhi the incredible yet often neglected idea of a bandstand, a space for budding artists to showcase their talent, its namesake in Hauz Khas is here to give the townspeople a fresh taste of talent. We gave the cafe a visit and were pleased with the interiors, food and more!
Ready to try the food, we hungrily dug in!
Freshly Squeezed Juices
A necessity to beat the heat, we started with their Apple-Carrot Juice and Watermelon-Lemon Juice. They were thick and full of flavour. While the former tasted better, the latter worked really well as a body cooler.
Zucchini Parmesan Crisps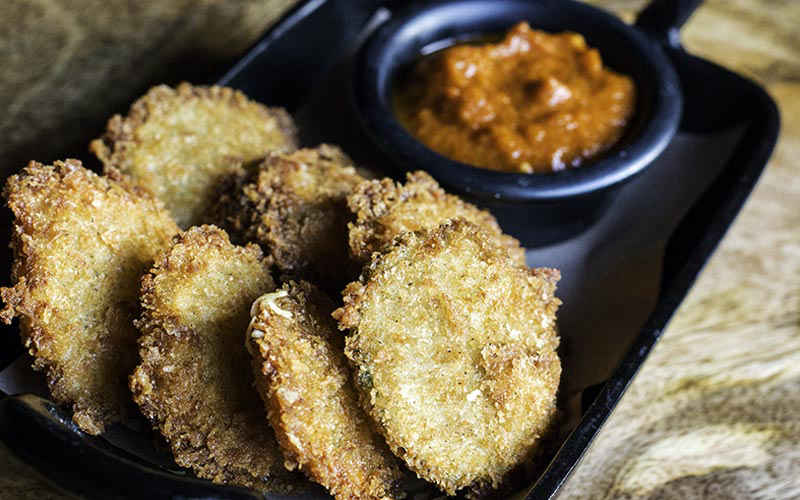 Small crisps of good cheese and flavour, the Zucchini Parmesan Crisps were a delight to devour. They were served with a chilli based dip which gave a spicy edge we North Indians openly obsess about.
Non-Veg Mini Pizzettes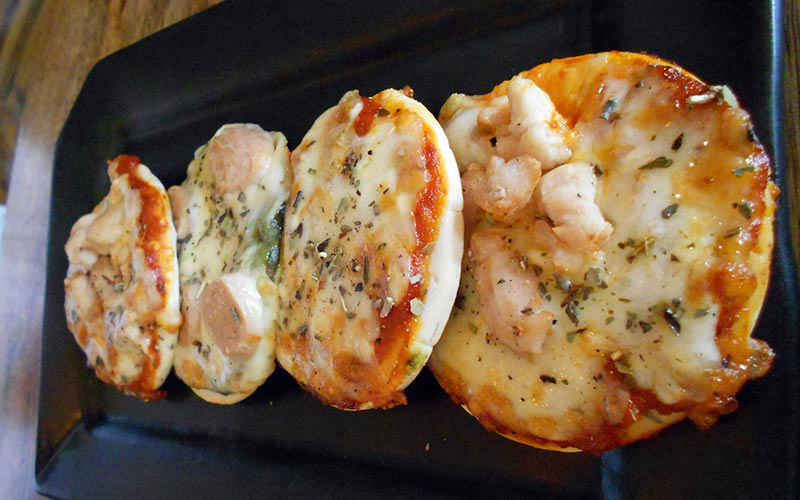 Next up, came four little pizza babies with multiple toppings - sausage, margherita and chicken. Layers of cheese and tomato on a soft yet slightly crispy base with toppings and oregano, this is totally a recommendable starter.
Baked Mini Lamb Mince Parcels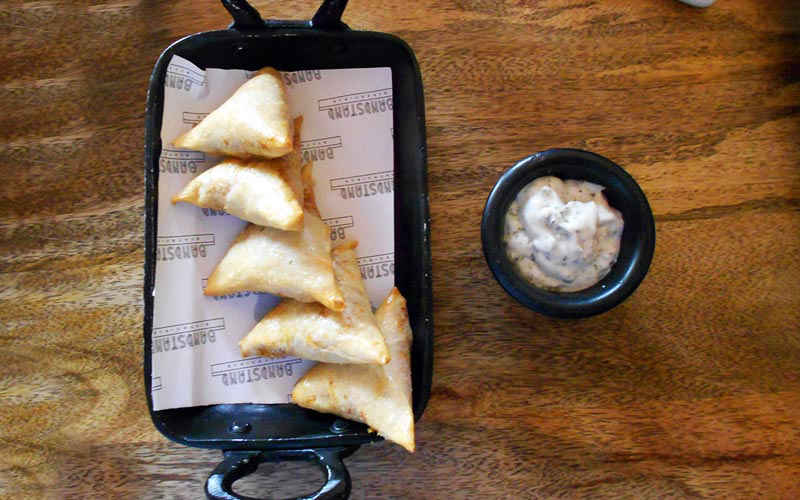 The baked lamb parcels had a generous amount of filling within the thin sheets of refined flour. Like the rest of the starters, they too were a favourable experience. 
Moscow Mule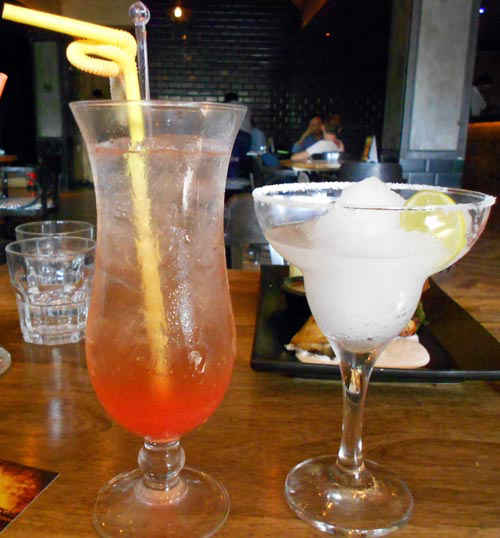 The vodka based cocktail made with playful flavours of ginger ale and lime tastes amazing and is a must try! 
Roast Chicken with Wasabi Mashed Potato and Green Beans
The mains didn't please us the way the starters did. Although the quantity was laudable, the contents weren't so. The chicken was difficult to cut through and hard to chew. The whiskey cream didn't complement the flavours. 
Aubergine Parmigiana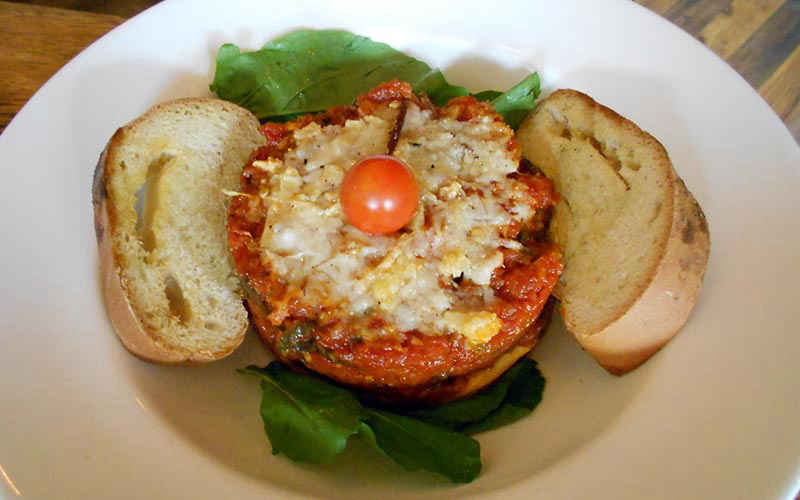 The classic Italian dish baked with layers of eggplant, cheese and tomato did not appeal to our palate at all. There was an excessive use of tomato which made the dish sodden and slide towards the uncomfortable sweeter end of the flavour spectrum. Would recommend avoiding this one!
Rosemary Chocolate Fondant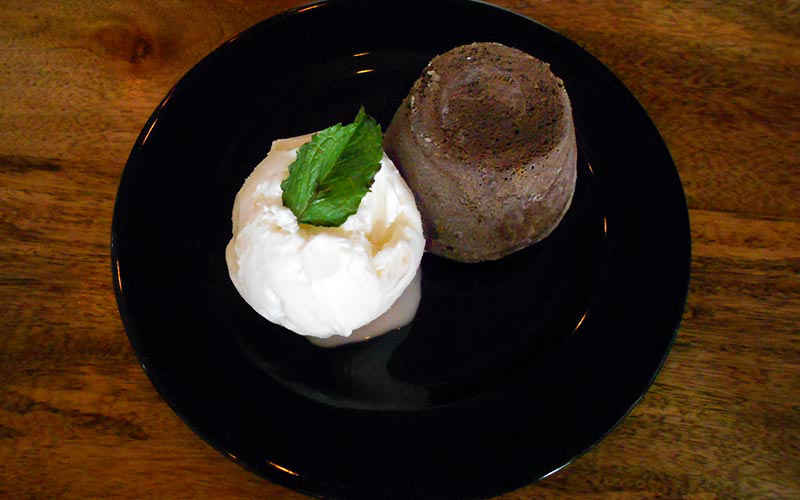 Moving on to the desserts, we delved in this fondant which was one of the best decisions of the whole meal! The molten chocolate inside the relatively harder exterior that was exposed as we scooped it up was perfect on sugar content. The rosemary gave the cake a dark, rich chocolate flavour. We had a hard time resisting second helpings!
BandStand is a good option for those who wish to indulge in some commendable live and original music. They also hold many surprises up their sleeve from time to time. Visit them to catch hold of live bandstand performance feels and good food.