Bowls Full Of Ah-Mazing Noodles & Sauces @ To-Be Launched Intl. Giant Wok To Walk
When have we ever said no to yummy food? Never! But soon, the guilt of our ever-widening waist kicks in and we switch to boring, tasteless food *yuck*! But not anymore, we have the yummiest news for you that'll leave both you and your tummy happy, read up!
Healthy In Your Tummy | After rocking half the world with their scrumptious food, internationally acclaimed chain Wok To Walk is finally coming to India and are opening up two outlets in Delhi *woohoo*! If you haven't heard about them already, then listen up - these guys use the best and freshest ingredients and offer a free-style menu that lets you design your own wok depending on your lifestyle and taste!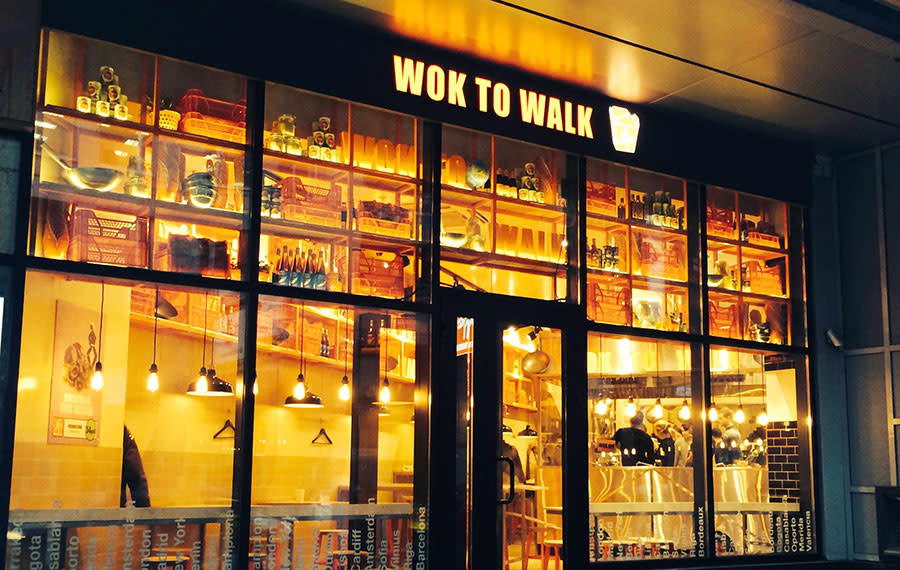 They let you choose the kind of noodles or rice you want - they have Egg noodles, Udon noodles and lots more, then you can select the veggies and meat you'd like from their array of options, and then happily choose from their long list of yummy sauces that includes everything from teriyaki, garlic and black pepper to peanuts and lastly, choose your toppings and voila - you have your perfect wok! 
You can create yourself a vegan, vegetarian or a complete non-vegetarian meal! The best bit? These guys use the freshest ingredients and add no MSG to your meals, keeping it completely healthy! How cool is that?!
Follow 'em on FB to get all the juicy updates! We can't wait for these guys to come to Delhi, can you?
P.S. - These guys are opening up in CP on 14th December and in Defence Colony on 18th December *yasssss*! So bookmark the dates! 
Where | Wok To Walk - Shop 8, Scindia House, CP & Shop 30, Defence Colony Market  
Check Out Their FB Page | https://www.facebook.com/woktowalkindia/
Browse Through Their Website | https://www.woktowalk.com/