Do you love meat but don't have time to shop for it? Or maybe you love meat shopping but are put-off by the unpleasant smells and filthy outlets? If yes, then do the happy dance for we've got you covered. These online stores and apps will come right to your rescue. Download and devour!
1. iOrderFresh

In an endeavour to bring you juicy and healthy meats, iOrderFresh is India's first digital farm. A one-stop shop, everything on offer at this store is hygienic and fresh. From reliable organic meats, corn fed chicken, and seafood, to organic milk and vegetables, they've got everything biotic. Plus, they also have a super user-friendly app that's handy for on-the-go shopping. So tap tap and order fresh!
Shop Online Here | http://iorderfresh.com/
Call 'Em Up | 1800 270 1179
2. Zappfresh

They are meat lovers serving meat lovers. Zappfresh delivers fresh and robust flavoured meats right to your doorstep.Their cold cuts like Farm Special Pork Bacon and Spanish Pork Chorizo and other special meats such as Organic Chicken will make sure you order from them again and again. Check out their wide variety for your next barbeque. Order and relish their choicest raw meats!
Shop Online Here | http://www.zappfresh.com/
Call 'Em Up | +91 9015 553 322
3. Rose Fresh

Tying up with some of the most reliable butchers and providers of raw meats, Rose Fresh provides internationally-approved quality products, including chicken, mutton and fish. The handling of the items is done under sanitary conditions to extended their life expectancy. They are best known for providing fresh variety of meats at reasonable prices, so go try!
Shop Online Here | https://www.indiamart.com/rosefresh-meat/#home
Call 'Em Up | +91 8049 472 170
4. Lion Fresh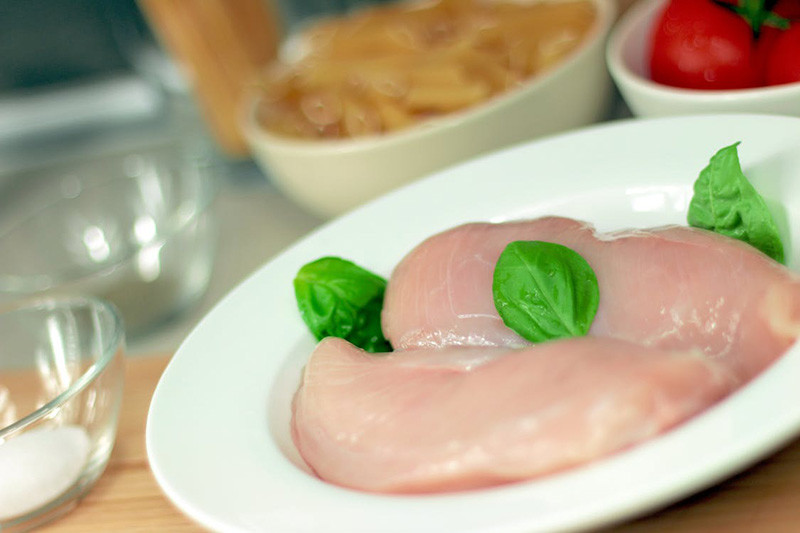 Believing that fresh ingredients and high quality food makes for nutritious and delicious meals, Lion Fresh vouches to serve top grade chicken, lamb, pork, seafood & turkey. An added advantage is that they've got succulent and fresh cold cuts which are just perfect for quick sandwiches! From their own state-of-the-art processing unit to their relationship with farms around the world, this store brings you a choice of products like no other!
Shop Online Here | https://www.lionfresh.com/
Call 'Em Up | 1800 270 1285
5. GoodToGo

Focusing on India's increasing poultry demand, GoodToGo is another outlet to get all your fresh dose of raw meats. They've got a plethora of categories to choose from, including Ready to Eat, Marinated, Cold Cuts, Bulk Packs and a collection of sauces and herbs as well. From Frozen Basa to Norwegian Fish, from fresh Prawns to juicy Chicken, they've got it all. Dial up and you're good to go!
Shop Online Here | http://goodtogostore.com/Home
Call 'Em Up | +91 9555 200 600
6. Nazeer Meat Shop

If you're a meat lover, you'd know that it tastes good only when served fresh and that's exactly what Nazeer Meat Shop believes in. Their chicken is hygienic and preservative free. They serve finely processed mutton and the most tender & juicy raw fish at your doorstep. So, whenever there's a party at home, just call them up and get the freshest and premium quality meats delivered to your house within 45-60 minutes!
Shop Online Here | http://nazeerfoods.com/meat-shop
Call 'Em Up | +91 8882 288 822
7. Licious

These guys have completely sorted our lives with their endless variety of fresh and juicy meats. Be it a whole or minced chicken, or lamb leg steaks or curry cut, prawns, crabs, Bhetki fillets,marinated fish tikkas to cold cuts, exotic dishes, eggs and loadsa more, they literally have everything. All you need is to do is give them a call and enjoy your yummy'Licious' meaty meal!
Shop Online Here | https://www.licious.in/
Call 'Em Up | 1800 419 0786
8. The Fresh Meat Market

Calling your in-laws over for dinner? Here's the best way to impress them. Call The Fresh Meat Market and order their firm and succulent boneless chicken, mutton keema, Golden Surmai Fillet fish, Jumbo Prawns, curry cut chicken and loads more and you're sorted. Just marinate and cook these juicy pieces of super fresh & hygienic meat and you're good to go!
Shop Online Here | https://www.thefreshmeatmarket.com/
Call 'Em Up | 1800 258 5741
So now, whenever you have guest over unannounced or are planning to host a big party, just dial up these guys and have your meats delivered right to you!