French Decor & Rich Coffee: Espress-o-Ville In Satya Is What Your Caffeine-Junkie Heart Needs
Have you ever been lured to a place just because it looks super pretty, whimsical and has those quaint window panes? Well, that's exactly what happened to us while walking by Espress-o-Ville in Satya Niketan. Bright and vibrant, the look and feel of the place just enticed us to walk right in!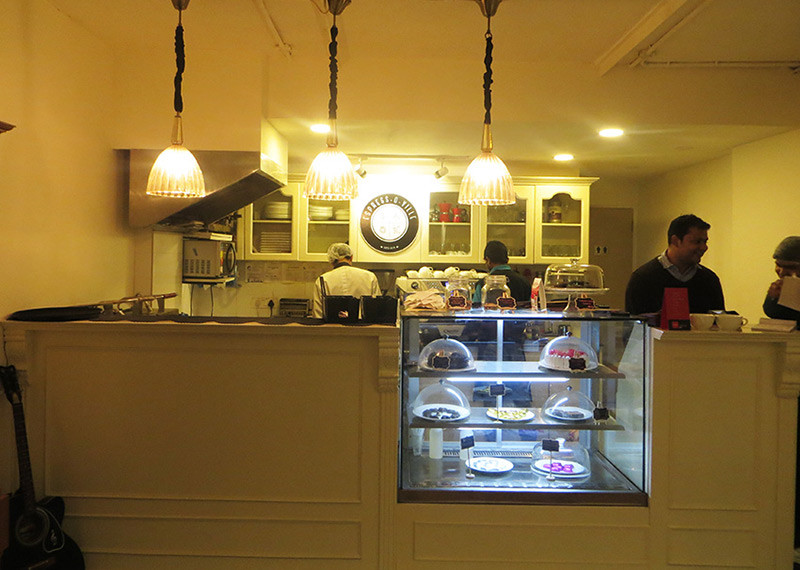 The haunt is absolutely gorgeous and perfect for all the bibliophiles and coffee lovers. The vibrantly patterned floor, the bookshelf, the quirky quotes on the wall, the lighting; everything about this coffee shop is absolutely mesmerising. The air of the place is alive and owns the quintessential coffee aroma by itself. Having strolled around the haunt for a few minutes, we sat down and started our coffee feast. Here's what we dived into here:
Espress-o-Spritzer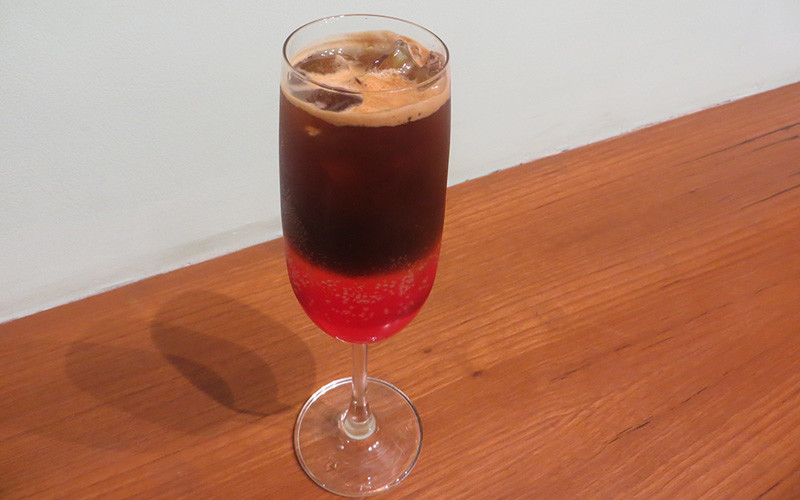 First up was an espresso mocktail called Espress-o-Spritzer. Fraught with bright hues, the spritzer caught our attention right from the moment when we laid eyes upon it! The beautiful beverage was a mixture of strawberry syrup, watermelon syrup, soda and espresso, of course. Kudos to this place for coming up with a real innovative and refreshing coffee drink!
Price | Rs 135
Tiramisu Cafe Latte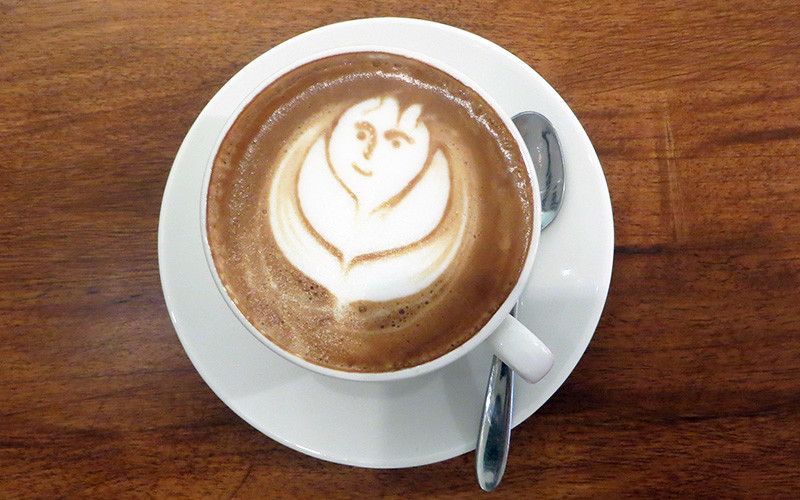 How about your favourite dessert in a coffee? Sounds fascinating, doesn't it? It gripped us too, and so we ended up ordering one for our forever coffee thirsty soul. Adorned with cutesy coffee art, this latte was super comforting. The subtle tiramisu taste was what made all the difference. You need to taste this for yourselves guys!
Price | Rs 125
Espresso Con Panna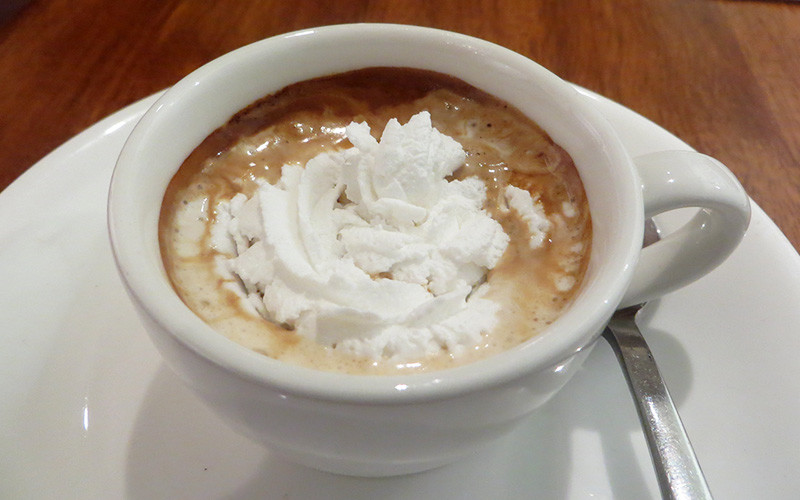 Giving espresso shots a spin of their own, Espress-o-Ville had Espresso Con Panna on their menu. Intrigued by the idea of it, we ordered one for ourselves and oh boy, how mesmerised and happy it made us! The drink basically consisted of an espresso shot and some whipped cream on top to add sweetness to this shot. Absolutely amazing! 
Price | Rs 85
Almond And Orange Biscotti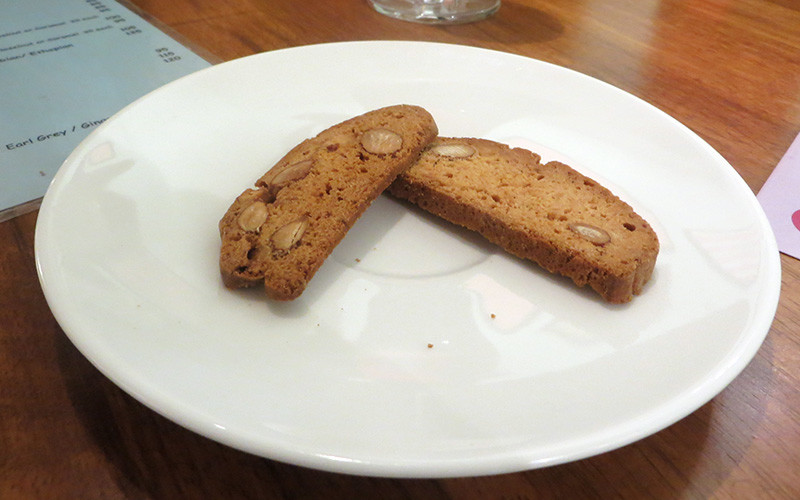 To accompany our delicious beverages, we ordered an Almond And Orange Biscotti for ourselves. Crisp, sweet and nutty, the biscotti was tinted with that mild orange flavour which added that much needed freshness to the otherwise strong beverages we'd been downing. 
Price | Rs 10 
Irish Frappe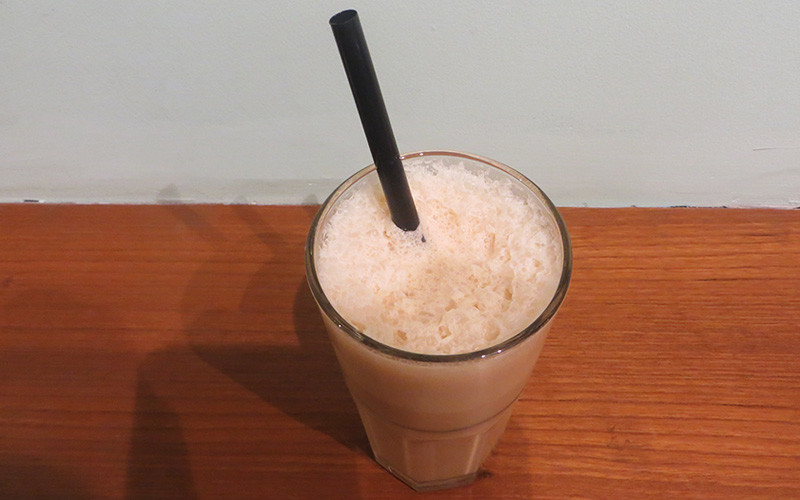 Lash but certainly not the least, we ordered an Irish Frappe. Unlike usual frappes, this was a little strong because of the Irish flavour. Strong, cool, thick and delicious is what best describes this wonderful drink. They also have other flavours like Gingerbread Frappe, Hazelnut Frappe and more. Yum! 
Price | Rs 145
So the next time when you want to get high on coffee, you need to head to this whimsical & pretty coffee shop tucked away in Satya Niketan! 
Location | H-11, Opposite Sri Venkateshwara College, Satya Niketan
Browse Through More Images: