Cup-Fuls Of Fragrant Brew | 8 Best Places To Score Gourmet Tea In Delhi
Are you having one of those days where you just feel like curling up with a cup of green tea and a book, with pouring rain outside? Absolutely lust after premium gourmet teas but just don't know where to go or don't have time to go out and shop? We're just the same, and have compiled a precious list just for you to get your tea fix any time of the day or night - scroll on!
1. Tea Trunk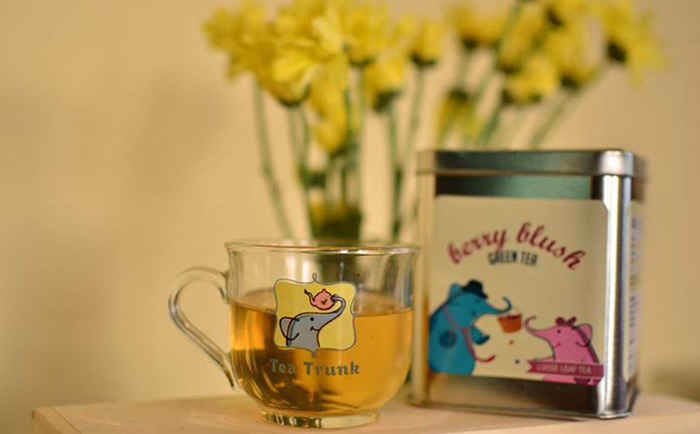 Are you one of the new breed of Delhiites who is extremely fussy when it comes to your tea? Say hello to Tea Trunk then - cute, charming and absolutely chic, this online store presents amazingly adorable tins (with baby elephants prancing about) that hold the most vibrant flavours - from Rose Oolong to Vanilla Black Tea, to Chilli Chai and Saffron Kahwa Green Tea - it's just perfect!
Shop Online Here | http://teatrunk.com/
2. San-Cha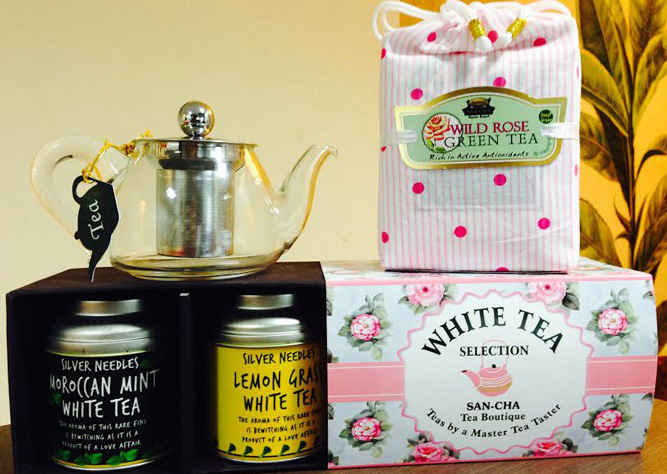 With more than 20 outlets sprinkled across the city, San-Cha has successfully managed to place a jar of gourmet tea in scores of households - making the gourmet conveniently accessible. They've got a host of flavours to choose from- including Blue Mountain White Tea, Moroccan Mint White Tea, Imperial Earl Grey Green Tea, Love Pekoe Tea and lots more. Order up guys!
Locations | Santushti Shopping Complex & Race Course Road
Shop Online Here | http://www.aapkipasandtea.com/
3. Devan's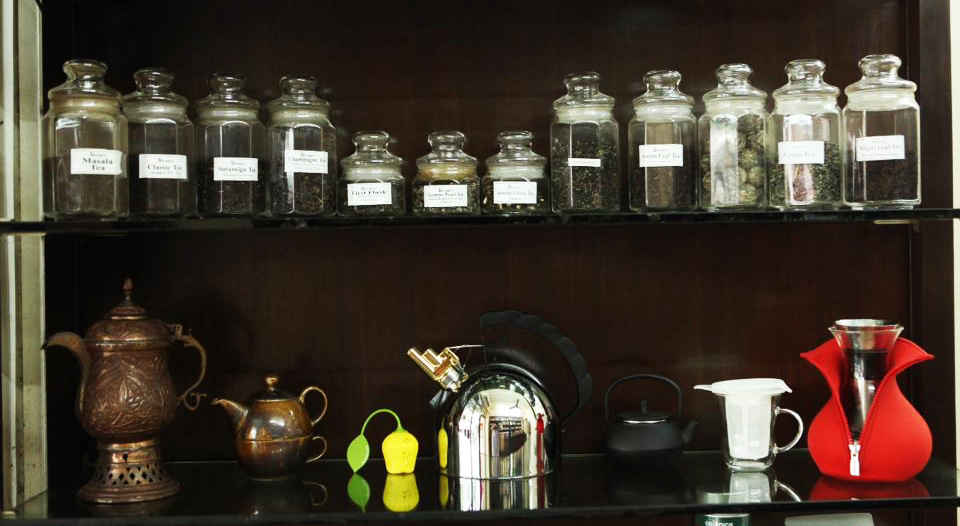 Mushrooming out from a small roastery to a cultured boutique store in South Delhi, Devan's draws in an uber-elite crowd, owing to their amazing range of teas and coffee - including patent collections like their Darjeeling Range, Flavoured Teas including Indian Black Tea with Earl Grey and Indian Black Tea Flavoured with Apple and Herbal Teas including Pure Camomile and Rooibos amongst many, many more! Seriously, you gotta check this place out.
Location | 131, Khanna Market, Lodhi Colony
4. Tea & Me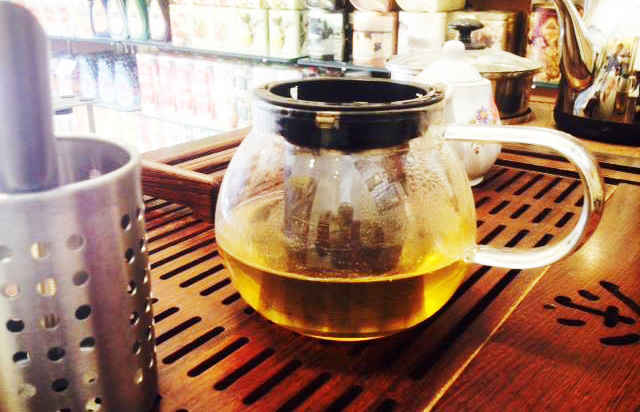 Another pretty online store we unearthed just for you, Tea & Me offers the most extensive and creative selection of teas that you've ever seen - encompassing various brilliant categories such as Fruit Infusions (it's as yummy as it sounds) with flavors like Blood Orange and Caribbean Cocktail; Green Teas with Moroccan Mint and Citrus Tea; along with a range of delightful Tea Cocktail Bags! 
Location | B-89, Ground Floor, North Ex Shopping Mall, Sector 9, Rohini
Shop Online Here | http://teame.in/index.htm
5. Asia Tea House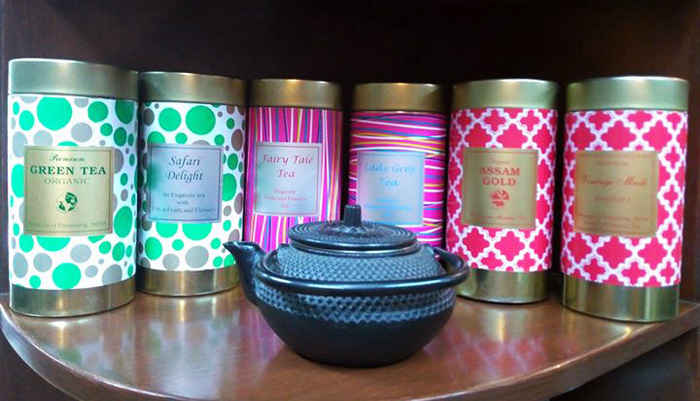 A niche tea boutique tucked into Sundar Nagar, Asia Tea House is where you can sample the most delectable teas, all prettily packaged up for you to take home! From Jasmine Pearls tea to Assam Gold and Organic Green Tea - they've got it all. They also do beautifully done-up hampers, gold-rimmed cute boxes as well as brass containers for your oh-so-precious tea! 
Location | 12, Sundar Nagar Market
6. Anandini Himalaya Tea Boutique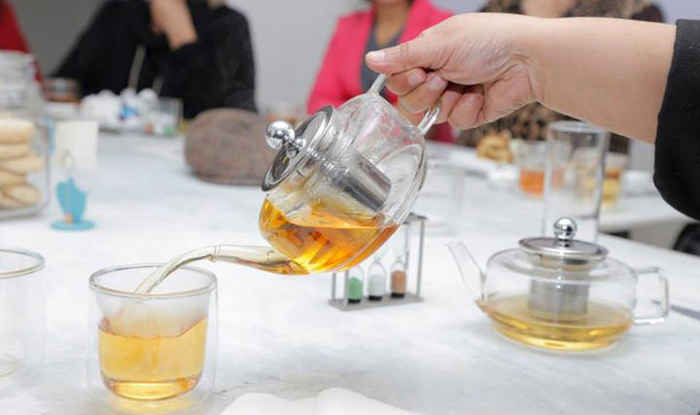 Anandini Himalaya Tea Boutique is famous in elite cliques circling the city, and stocks the most comprehensive range of teas and tisanes you could possibly find. We're talking flavours like Emerald Spiced, Pine-wood Smoked Tea, Himalayan Tulsi - the list goes on! You could log onto their super-convenient online store or visit their boutique in trendy Shahpur Jat to sample some out-of-this-world cups of heaven!
Location | 10A, Near Asiad Village, Shahpur Jat
Shop Online Here | https://anandinihimalayatea.com/
7. Jugmug Thela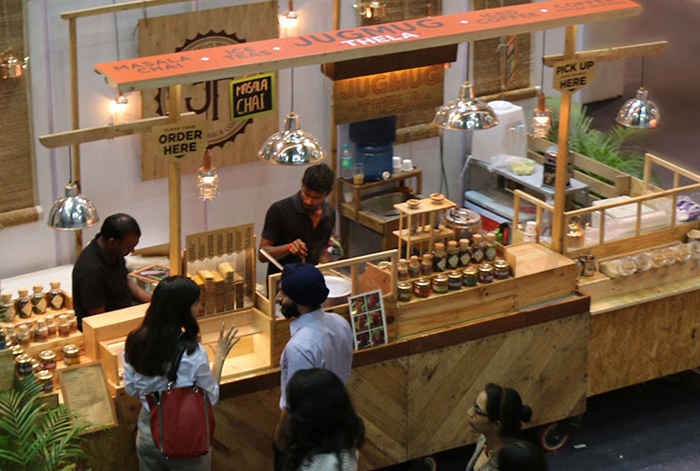 A pop-up cafe like you've never seen before, Jugmug Thela is as quirky as it sounds, and is here and ready to satiate all your chai pangs! With super-trendy cork-topped glass jars filled to the brim with varieties like their popular Chai Masalas, Bhor Tea, Chamomile & Vanilla Full Leaf Tea, and little-known Kinnow & Rose Earl Grey Tea, Jugmug Thela is the place to go. Plus, now they've added a cozy reading room, so you can head over for some me time with your fave well-thumbed book!
Shop Online Here | http://www.jugmugthela.com/
8. Chaayos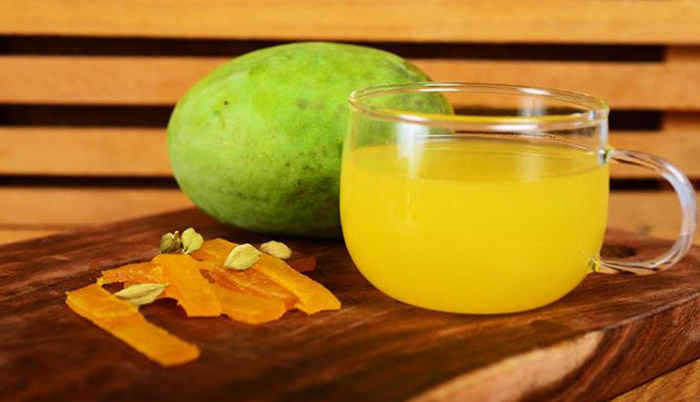 Chaayos has pretty much exploded like a dynamite all over the city, with cute chai corners popping up everywhere you look and stellar delivery services. But did you also know that you can brew your own cup of patent Chaayos tea at home? Yup, Chaayos also retails its amazingly popular selection of teas so you can taste bliss every day! You now know where to go!
Location | C-14, SDA Market ; 26, 1st floor, Hauz Khas Village & Other Outlets
Here's Their Website | http://www.chaayos.com/
With sooo many cutesy chai joints to choose from, which ones are you ticking off your bucket tea list?! You can also check out our article on the best places to have chai in Delhi - sip away!