Life's become too busy for us to remember exactly when 'Aunt Flo' is going to pay us a visit every month, hasn't it? Well, with all the things all of us have to worry about, tracking our periods shouldn't be one of them, and it really isn't! All you need to do is install a tiny period tracking app on your phone and you're good to go. With one installation and a few entries a month, you can forget about ever being unpleasantly surprised by a crime scene in your pants *cringes*. Here are five apps that'll make sure you're always prepared for 'that time of the month'!
1. Period Tracker, My Calendar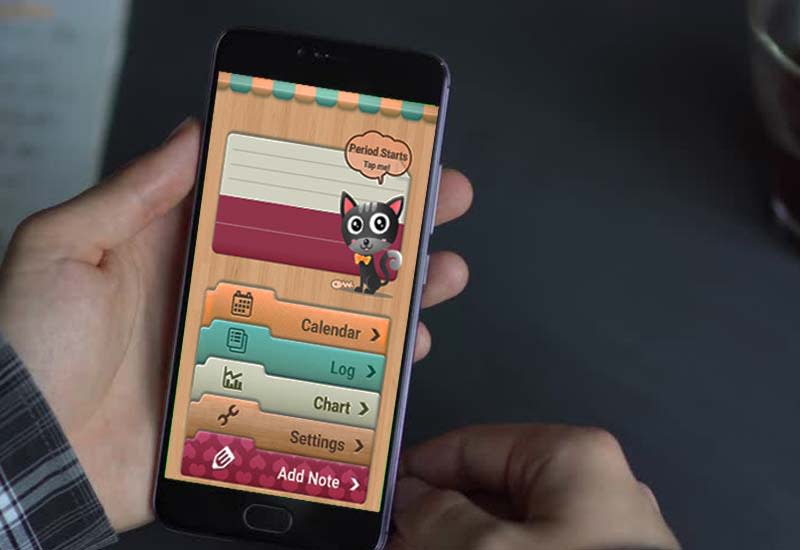 This is one of the most popular period tracking apps on Android (we're not going by the stats, it's just that quite a few of our girlfriends happen to be using this!). By tracking your chances of pregnancy on a daily basis, this app is equally awesome for those trying to conceive as well as for those avoiding unwanted pregnancy. Moreover, if you're on the pill, it'll even remind you to take them on time. The best bit is that it allows you to customize the notification text in case you wish to make it discreet, so snoopy eyes around you will never know when you're chumming!
Download The App On iOS Here | http://apple.co/2w2vBG5
Download The App On Android Here | http://bit.ly/1aPYbfe
2. Maya – My Period Tracker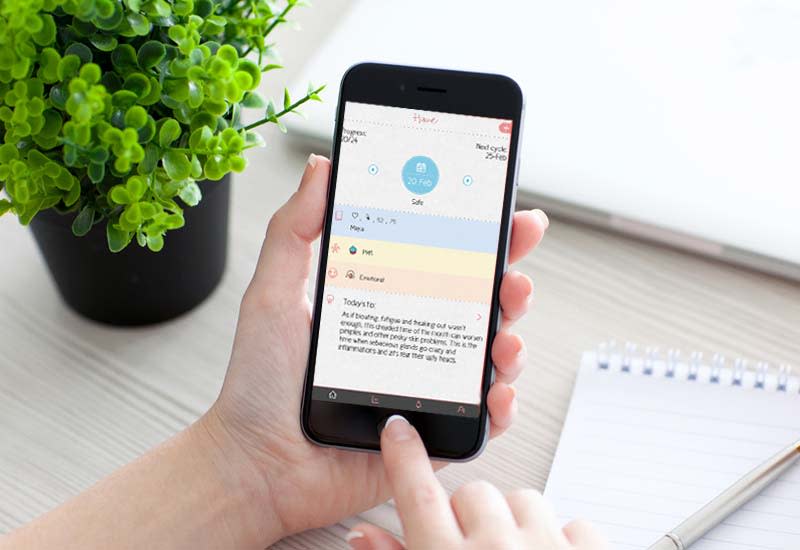 Another popular app, this cutesy calendar doesn't force itself upon you with push notifications all the time. It'll only notify you to be beware of PMS (a great heads up for the men in our lives) and when your period is expected the next day. You can log all your moods, symptoms, temperature, sexual activities etc. on the app and it'll keep giving you tips every time you open it. The calendar shows days highlighted in four colours for the four periods of ovulation, fertility, infertility and ongoing period. Just long tap a day to mark the beginning and end of your period and you're sorted!
Download The App On iOS Here | http://apple.co/2wAAeGJ
Download The App On Android Here | http://bit.ly/1fMXyCn
3. Period Calendar, Cycle Tracker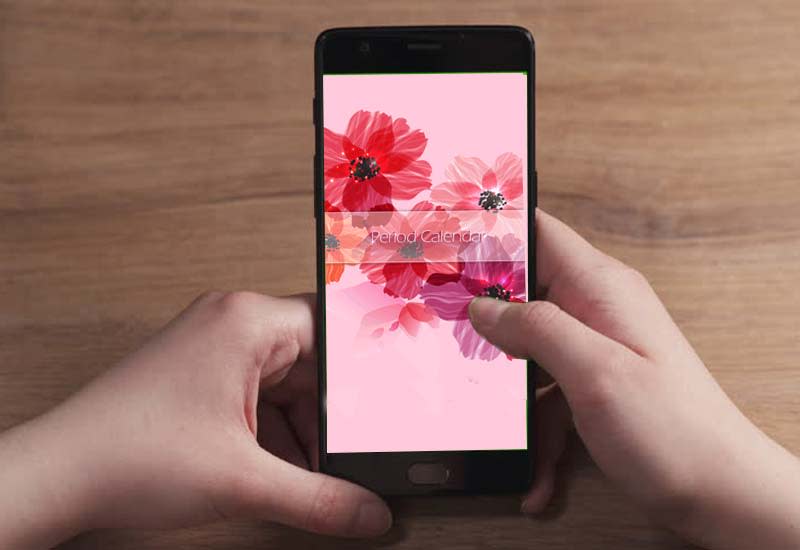 This highly customizable app comes with a feature to lock the app for those wishing to keep their menstrual data hidden. Another unique feature of this app is that comes with an abstinence mode for those who want to do away with ovulation, fertility and intercourse related data and simply want to keep a track of their monthly menses in an easy and discreet fashion. You can basically make this app just what you want it to be! You can also backup your menstrual data with this app so that you don't have to start over every time you change your phone, now how cool is that?!
Download The App On iOS Here | http://apple.co/2fdRXS3
Download The App On Android Here | http://bit.ly/1RJ5l77
4. Eve Period Tracker And Sexual Health App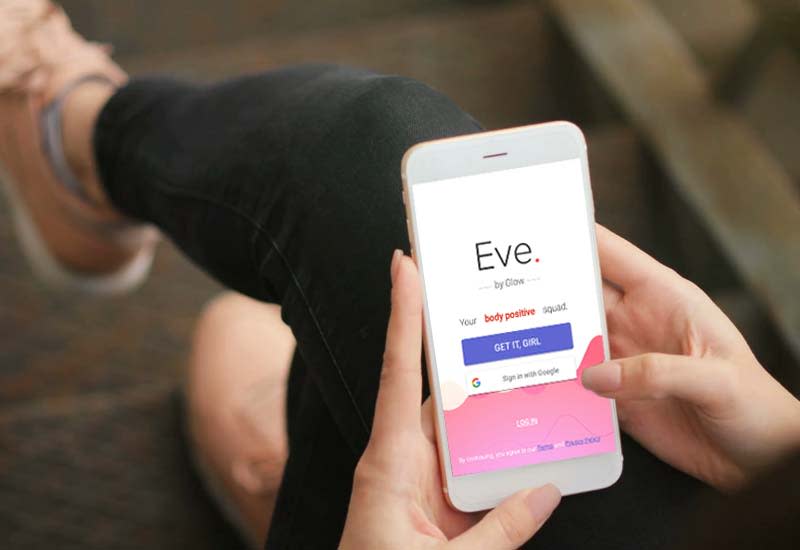 The recipient of 'The Most Innovative App' of 2016 on Google Play, Eve not just helps you keep track of visits from Aunt Flo, but also gives you all the sex related tips you may need! It even has an in-app community of users where you can discuss all women's health topics you're concerned about! You can ask absolutely anything on this forum, which seems to be pretty popular amongst its users. Moreover, it has a daily horoscope based on cycle science that gives tips and tricks and even motivates you at times! Worry not, Eve's going to take care of that PMS, girl!
Download The App On iOS Here | http://apple.co/2jB3Dzx
Download The App On Android Here | http://bit.ly/2fdZbW1
5. Flo Period Tracker, Ovulation & Pregnancy Calendar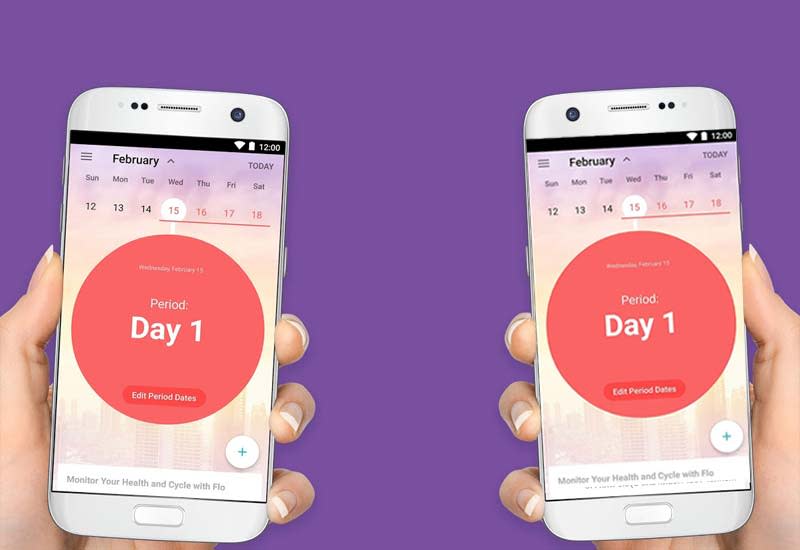 Now, this app is one that doesn't falter in its accuracy even if you have irregular periods! Yes, you read that right. Using machine learning, this app makes sure you never forget the red date even if you have PCOD! Moreover, this also functions as a pregnancy tracker, so you don't have to get another app to take care of your pregnancy-related data if you conceive. 
What's even better is that it can be synced to Fitbit and Google Fit to keep track of your fitness and its impact on your cycle as well! Also, it doubles up as a water reminder app if you want it to - intelligent all-purpose stuff, don't you think?!
Download The App On iOS Here | http://apple.co/2vYlCUC
Download The App On Android Here | http://bit.ly/2xf21QY
All these period tracking apps are absolutely free and available both on Android and iOS. So go ahead and get whichever one suits your needs best and you'll never have to worry about forgetting your period ever again! You're welcome, ladies!