For the Thrill Seekers, Here Are the Most Haunted Places in Gurgaon
"I work in a BPO and usually get back home by 3-4 AM. On this particular occasion, while most of my co-passengers were sleeping soundly, I was wide awake through the route from Gurgaon to Vasant Kunj.
Our route normally takes us via the MG Road and there is this particular stretch of road which is quite deserted and secluded. Our driver is always quite careful while driving that stretch and was going slowly around the bend when we saw an old, haggard woman asking for a lift. Wary of the numerous stories about incidents on this road, we disregarded her and continued on. After crossing the bend, the driver picked up pace and I happened to look out the window. What I saw froze my blood!
The same woman, wearing a white sari and with her hair open and wild, was running alongside our car which was going at at least 60 kmph. Her eyes were bloodshot and her feet were twisted; her appearance shrank my heart! I screamed out loud, pointing at her to our driver but just at that time she disappeared into thin air..."
Such blood-curdling stories, improbable as they may seem, are quite common in The Millennium City. Here's our definitive list of the haunted places in Gurgaon for the thrill seekers looking for an encounter with the supernatural, or the faint hearted looking to avoid them at all costs..
1. Saraswati Kunj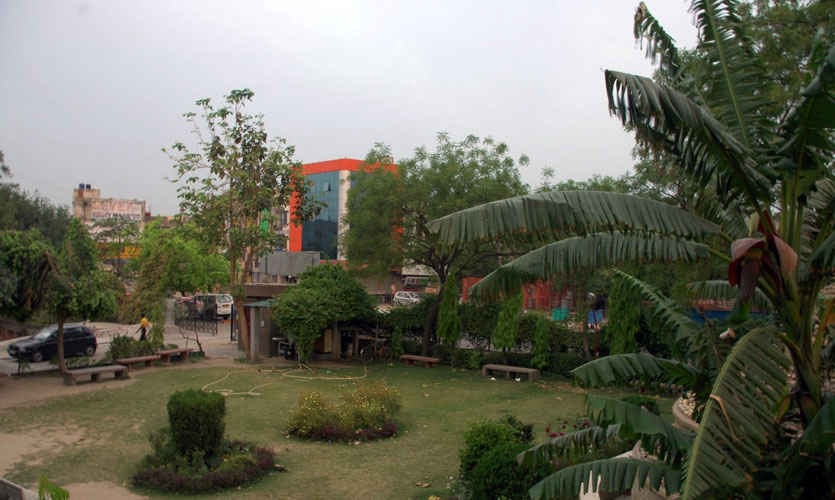 Saraswati Kunj, a housing society plagued by regulatory issues, also seems to be plagued by spirits who are keen to inhabit the bodies of others. There are stories of a 15 year old girl possessed by two spirits of a man and a woman at the same time - both conflicting in nature causing pure havoc on passersby. If you see a girl hissing to herself and making animalistic, masculine sounds - walk the other way!
2. Apartment Building in Sector 56
The story of a foreign expat residing in one of the apartments in Sector 56 seems straight out a horror movie but it's every bit true. After shifting to a rented flat due to work, he started experiencing strange activities bordering on the paranormal with random banging, cries & whispers heard from the other side of the door; lights and the television being switched on and off on their own whim. The disturbed expat, led by the disturbing voices and overcome by depression & confusion committed suicide from the 13th floor of the building and is said to haunt the area.
3. Mehrauli Gurgaon Road
Gurgaon roads are known for their notoriety, but it seems this is not limited to the living. There is this particular deserted stretch on MG Road frequented by a lost spirit who will suddenly appear in the middle of the road, causing you to swerve and perhaps lose control of the car even. A popular legend amongst BPO cab drivers, this evil spirit is said to be of a woman killed in a road accident around that area some years ago.
4. MNC in Sector 18
There is this particular MNC in sector 18 which is haunted by a certain female spirit. According to one employee, the lift often gets stuck on the 3rd floor and all efforts to repair it have been unsuccessful. Employees have also complained of noises being heard from empty corridors in the night and shadows being seen underneath the doorways of locked rooms. According to the most prevalent legend, the ghost is that of a woman who died on falling from the lift shaft during the construction of the MNC.
5. Farrukhnagar Fort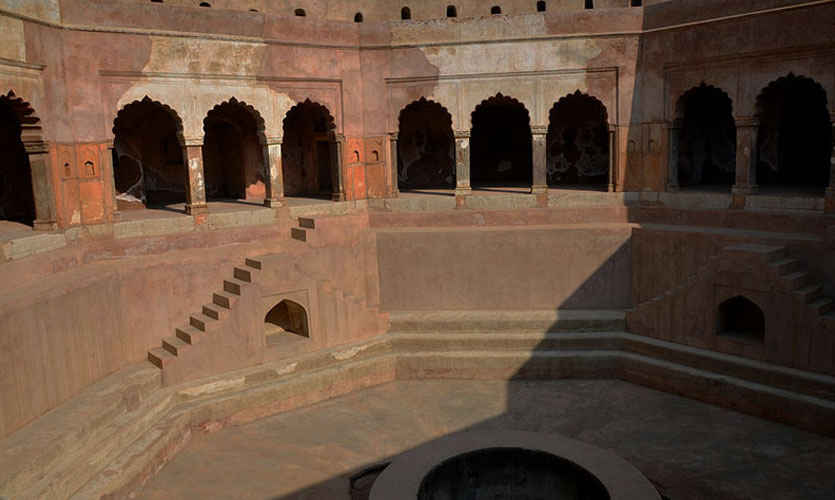 The Farrukhnagar Fort, bordering the Sultanpur Bird Sanctuary, built in 1732 comes with its own share of haunted stories. According to the elders of the area, one of the havelis has a spirit as old as the bricks that built the wall guarding the royal treasure. Any adventurous treasure seeker, and there have been many according to a local guide called Anil Kumar, often ends up being blinded and kicked out of the treasure room. Talk about a loyal spirit!
6. The BPO at Udyog Vihar
The BPO in Udyog Vihar is allegedly haunted by the ghost of a former employee who used to receive calls where there was nobody on the other side of the line! She then suddenly stopped coming to work and on tracing the landlord, they learned that the employee had been dead for years. The popular belief is that the particular BPO was built on a cemetery and the ghost was that of a woman who had been brutally murdered. At the BPO, you can often hear a woman singing or calling out to the workers by their first names and trying to gain their attention.
7. Aravalli Biodiversity Park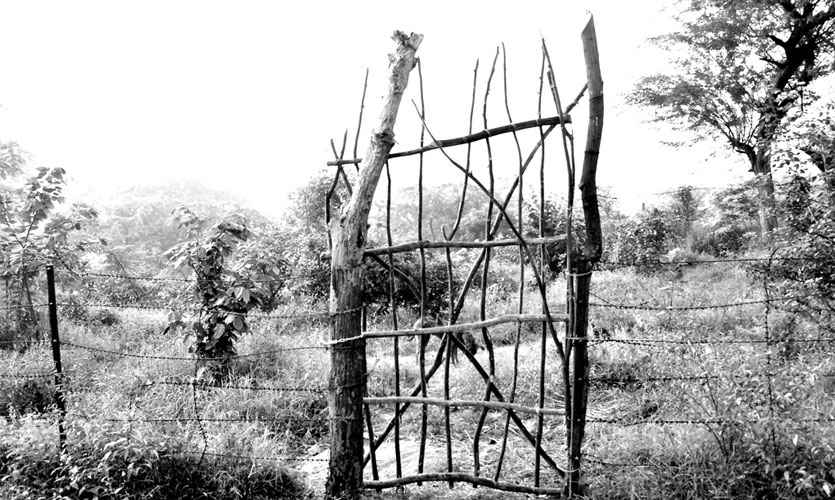 The Aravalli Biodiversity Park, between the Mahipalpur and Palam area has a particular patch of land which has been notoriously known for its night activities. Alleged to be home to the spirit of an oppressed couple who were suffering from mental disorders, there are stories of cults & rituals related to self-immolation, cannibalism and sky burials that take place here making you indulge in erratic and out of character activities.
8. Ashoka Vihar Flyover
Another haunted story from the nefarious roads of Gurgaon, this one is from the Ashoka flyover near Dilkhush Vihar Industrial Area. According to drivers, the flyover is haunted by the spirit of a woman asking for directions in the dead of the night. While that may seem scary enough, legend has it that those poor souls who do stop to interact with her often have their car break down or lose their own way and minds...forever.
9. Pahari Road
While the desolate roads might keep travellers off this road, there are stories about a killer car roaming this stretch with the sole aim of causing fatal damage - a car which crosses one's car at a fast clip and the driver, emboldened by the driver of the rogue car, follows it only to meet his end, hitting a divider. The scary bit is the rogue car can then not be found anywhere. As if the humans on the road were not dangerous enough!
10. School in Cyber City
Even an area as urban and populated as Cyber City is not immune to the presence of otherworldly spirits. Evidently, there is a school near Cyber City which found no takers for security guards as they would be traumatized by the morning due to wailing and screeching sounds of children throughout the night. There are reports that the school was built on the site of a children's graveyard and the authorities had to resort to an elaborate prayer, but we doubt that has changed much. Visit at your own risk!
Based on word-of-mouth experiences, these places have received the notoriety of being haunted. It is believed that positive and negative energies work hand-in-hand and we cannot test the truth or falsity of the metaphysical realms. So, whether you believe in ghosts or not, just be mentally alert while crossing these places or else...!
We'd love to hear your stories - drop us a comment.
Also Check Out: Most Haunted Places in Delhi