Delhi
20 Of The Poshest & Most Exclusive Areas To Live In Delhi NCR
Did you know that this densely populated city is home to some of the biggest schools, bigger malls and even more exclusive residential areas?! We went on a hunt and have compiled together a list of the most exclusive, posh and needless to say, expensive localities to live in the entire city - take a look and sigh with envy!
1. Lutyens Bungalow Zone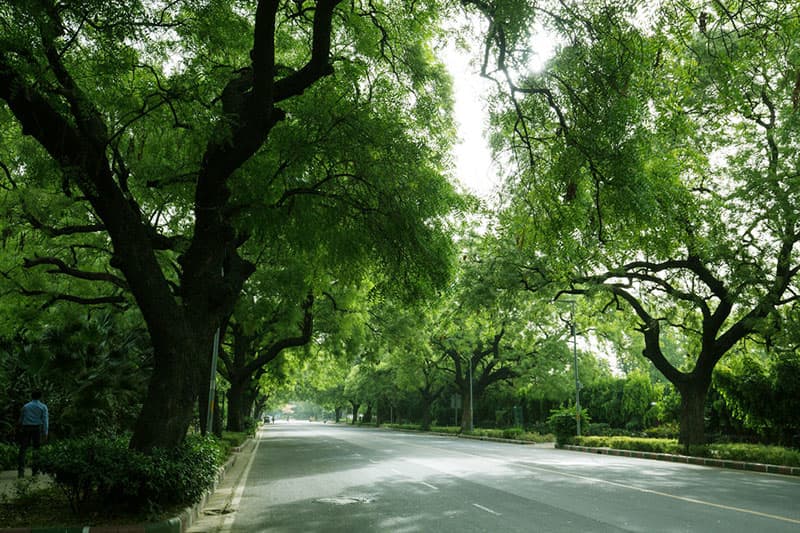 Picture Credits: wsj.com/india
Lutyens Bungalow Zone in Lutyens Delhi is undeniably the most posh location in the capital; it plays host to the city's long list of politicians, industrialists and known business tycoons of the country. The area was named after British Architect Edwin Lutyens who carved out the design with neatly arranged streets, lush green gardens and several chic spots. 
It's home to most cross-country embassies, grand five star hotels & the buzzing Connaught Place market, the heart of the capital. With Prithvi Raj Road and Dr APJ Abdul Kalam Road being a part of this zone, the houses here are among the most highly priced ones in the city, if not the country! 
2. Sunder Nagar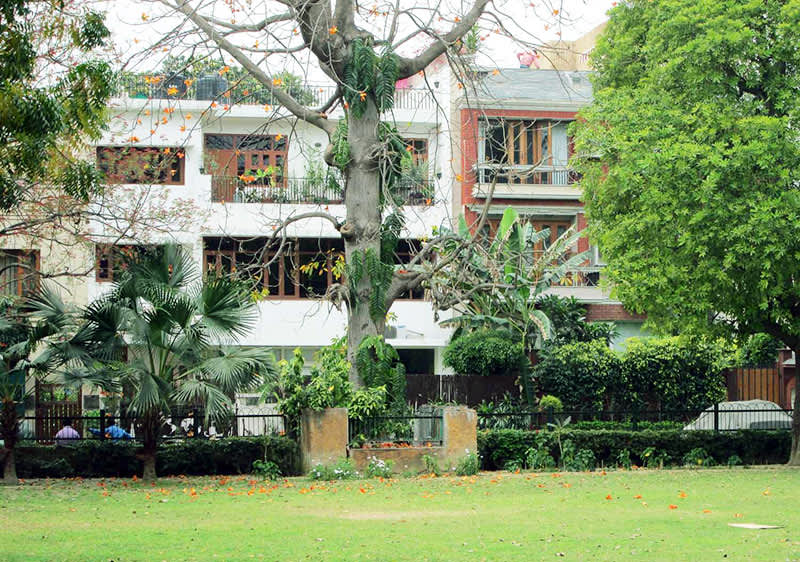 Sunder Nagar is situated on Mathura Road, south of the Old Fort and close to the Zoological Park of Delhi. This upmarket residential area in Central Delhi is well known for being a hub for various art galleries & handicrafts shops. Due to the nature of their superior, stylish artsy products, the market is less resilient to change, and maintains a reputation for attracting classy residents and the city's glitterati with its leisurely charm!
3. Shanti Niketan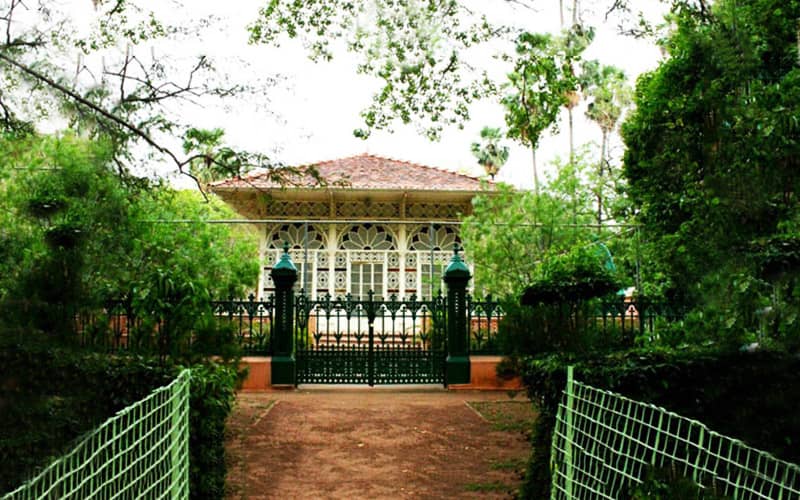 Shanti Niketan is an up-market residential abode for the city's elite industrialists. Its close proximity to other posh areas such as R.K Puram or Vasant Vihar that have famed schools & first-rate shopping hubs make this a very desirable location. The area was earlier solely developed for the government officials of the city, though over the years, the properties have been sold on the open-market; now converted into a high-class area that can only be afforded by people with deep pockets.
4. Golf Links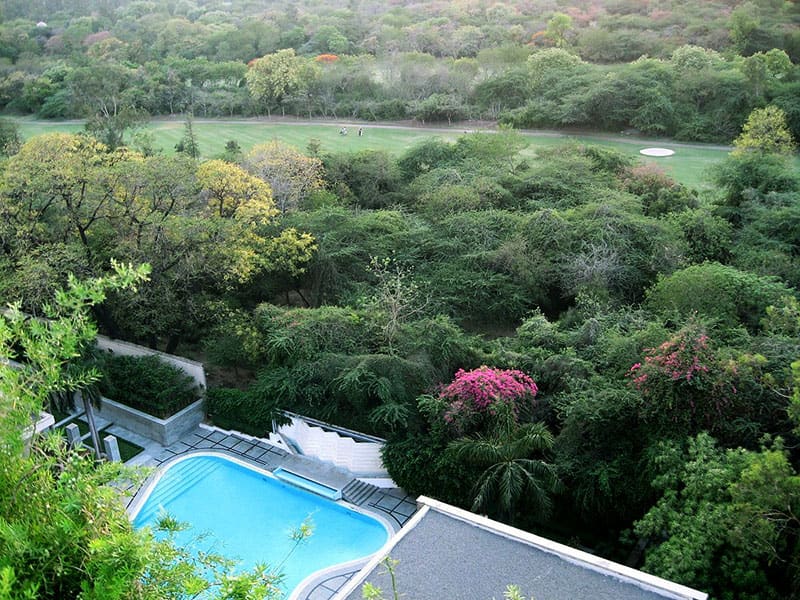 Golf Links has long been included as one of the most posh areas in Delhi, situated in the heart of Lutyens Delhi and lying in close proximity to the Delhi Golf Course from which the colony derives its name. This area is deemed as one of the most expensive areas in the whole of the country, with property rates rocketing sky high to almost Rs 4 lakh/sq. yard *woah*. It's also one of the safest localities to reside in, centrally located and with round the clock security from private security firms and police throughout the area!
5. Jor Bagh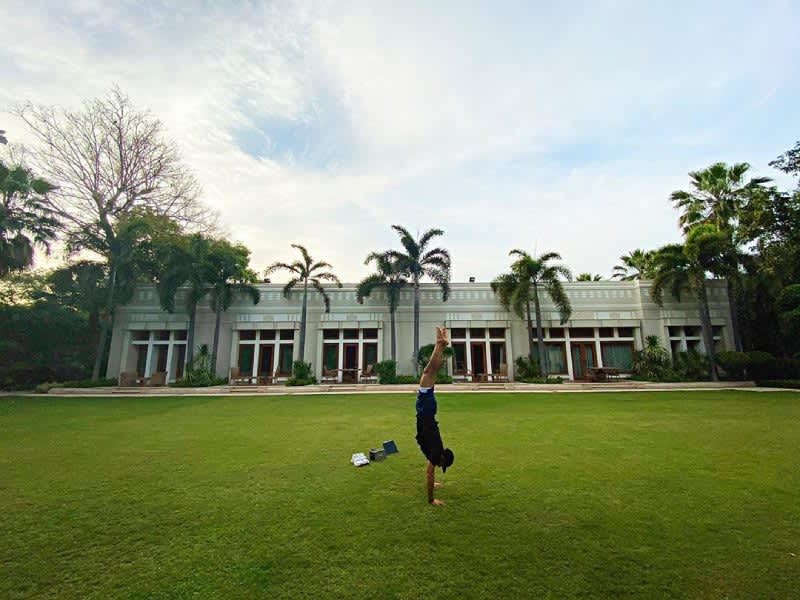 Picture Credits: sonamkapoor
This upscale neighbourhood in Central Delhi is also home to several Bollywood bigwigs and politicians like Sonam Kapoor - Anand Ahuja, Kapil Sibal and others. It is well connected via road and direct metro & it also lies in close proximity with Safdarjung Tomb, Khan Market and Lodhi Garden, which are some pretty popular places to hang out.
6. Mayfair Gardens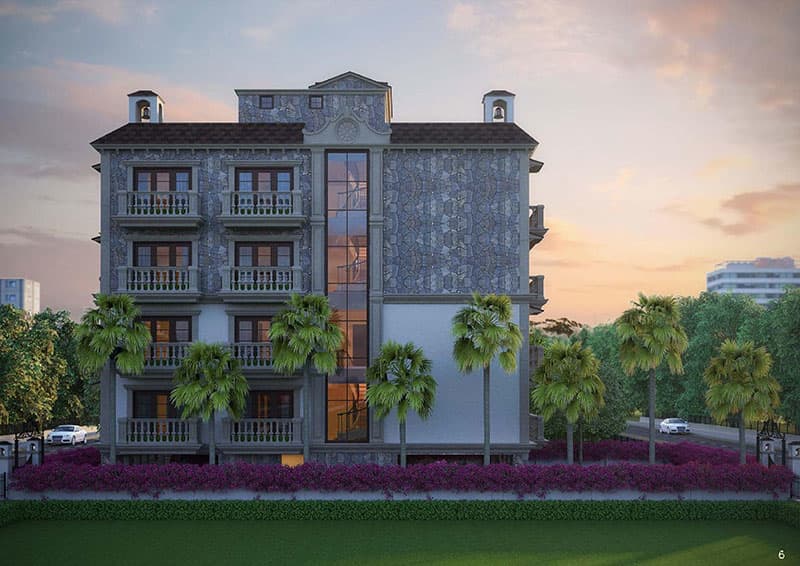 Picture Credits: propertykhazana
Mayfair Gardens is an independent colony that is housed inside the Hauz Khas area, neighboring Padmini Enclave. This petite colony is inhabited by only 63 houses and 38 apartments, gated from all directions and situated right amidst a heritage Mughal tomb with numerous parks for recreational purposes. This discreet neighborhood would surely be many people's first choice due to its advantageous position, and traffic-less unobtrusive nature.
7. Vasant Vihar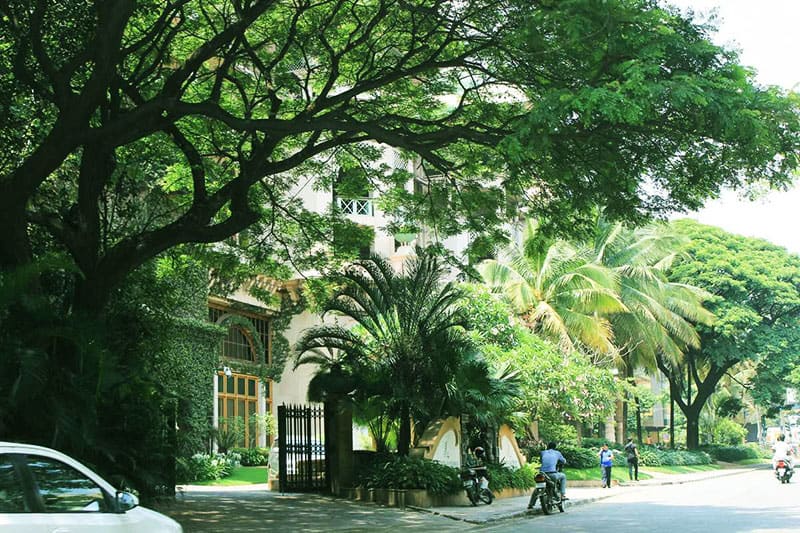 Picture Credits: commonfloor
Vasant Vihar has always been one of the much-talked-about places of South Delhi, located in close proximity to the IGI Airport and the long list of lavish hotels which cater to a whole lot of tourists visiting the capital. It's one of the most expensive areas to live in Delhi, housing several embassies and everyone's favourite market for ages - Priya; a long-standing hub for the younger crowds with its first PVR movie theater and several pubs and lounges. 
8. Anand Lok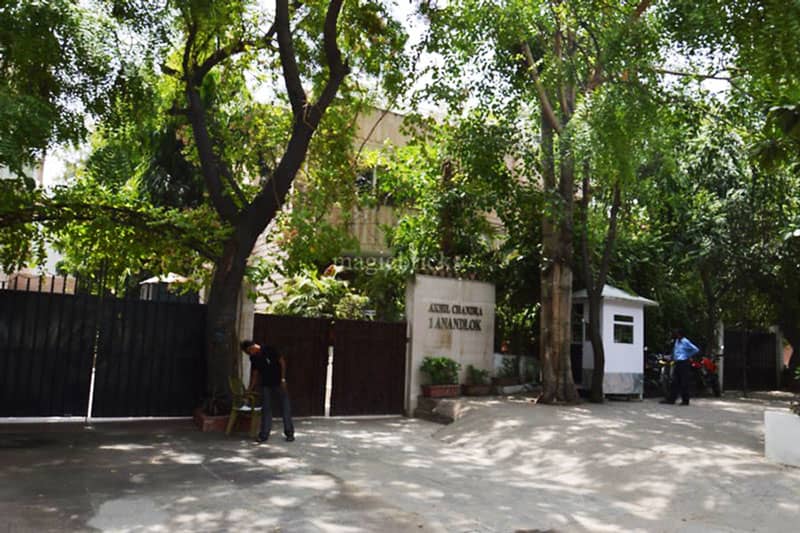 Picture Credits: magicbricks
Anand Lok is a small exclusive locality that many folks would fancy living in due to its unique location. This area is almost central to some of the most lively areas of Delhi, whether be it Hauz Khas, Green Park, Greater Kailash or South Extension. It lies on the same road as Ansal Plaza mall, one of the first and oldest malls of Delhi that still holds an unending charm. 
The area is surrounded by known DU colleges and the Siri Fort Sports Complex, adding to the striking factor of this place. Hence, living in Anand Lok automatically makes all outings easy whether it's for shopping, eating or simply cruising around.
9. New Friends Colony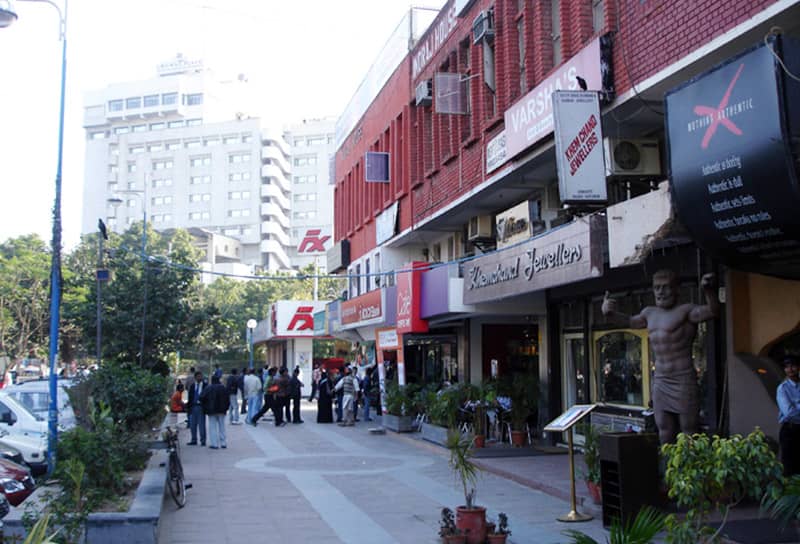 Picture Credits: harpreet singh
New Friends is one of the most prosperous and wealthy areas in South Delhi. The area is divided into two parts; East and West, where property rates are sky high and the crowd super elite; housing some of the oldest residents of Delhi. It has one of the oldest luxury hotels of the capital - The Surya, and a peppy community market that is home to some of the city's favourite restaurants, pubs and casual eateries that never fail to impress and the well-known New Friends Club; still an eminent spot in the capital.
10. Greater Kailash II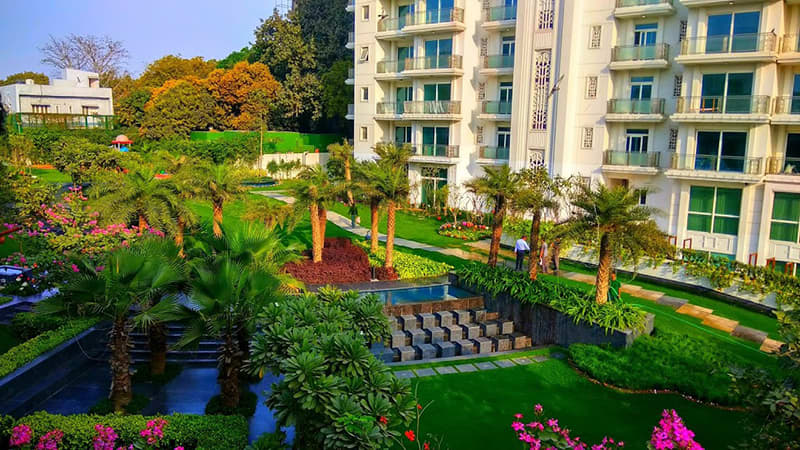 Picture Credits: omkar vishwakarma
Home to famous M-Block Market which is studded with some of the best eateries found in all of Delhi, GK II is another posh area in Delhi. Apart from comprising multiple markets, it is home to many big brands, popular food joints such as Starbucks, salons like Tony & Guy other great places to shop at. Surrounding the market is a massive area boasting of spectacularly built homes and apartments, including the opulent King's and Queen's Court apartment complexes.
11. Golf Course Road, Gurgaon
Picture Credits: fastfox
From pool facing luxurious residential apartments to various top-notch hotels, pubs and high-end restaurants, Gurgaon has it all! Named after a golf course which lies adjacent to this locality, Golf Course Road constitutes some of the biggest corporate headquarters and skyscrapers. In DLF Golf Links residences, it's The Aralias and The Magnolia, which are the two super luxury properties, which makes it one of the most expensive residential areas in Delhi NCR. There are great schools and management institutes such as IILM, alongside The Paras twin towers, the Amex building and famous malls to boot here, making it a sought-after address in the Millennium City!
12. Saket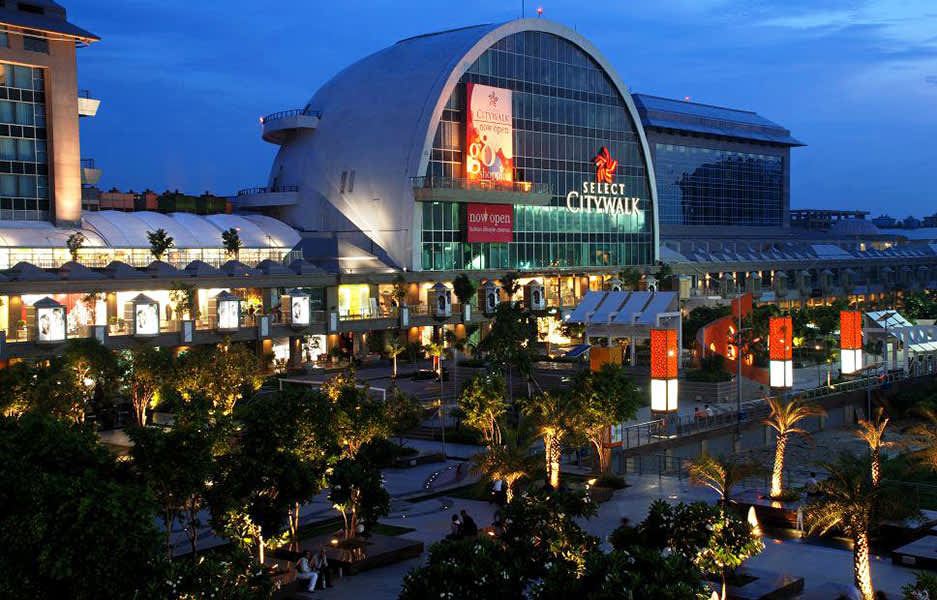 Apart from being home to India's first multiplex theatre and some of the best malls in the entire city, Saket is one of the best localities to live in. With some of the biggest schools in and around Saket such as DPS International and Amity, deluxe hotels such as ITC, malls such as Select Citywalk and DLF Place, restaurants such as The Big Chill cafe, private hospitals such as Max and a luxurious sports complex, Saket is probably one of the most famous localities to put up digs at!
13. Amrita Shergill Marg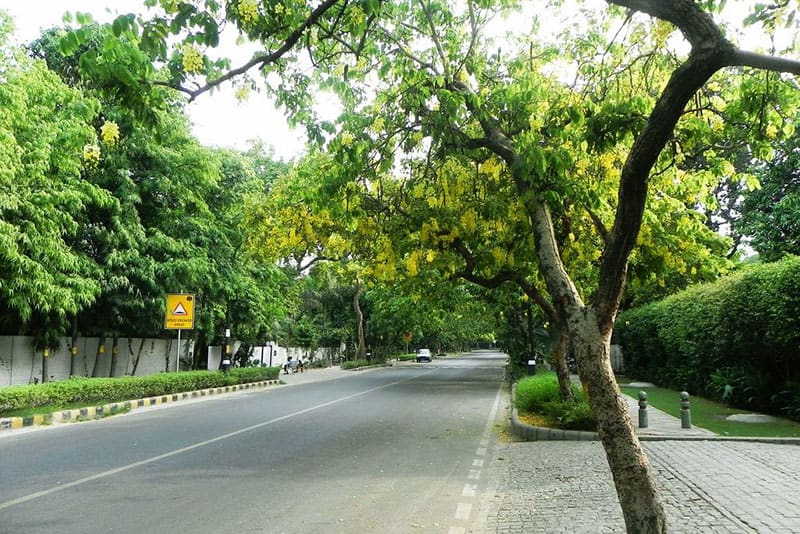 Picture Credits: PRIME BUNGALOWS
Amrita Shergill Marg on Aurangzeb Road is home to some of the biggest millionaires! This area probably has the highest security and is home to many big, powerful names. Apart from millionaires, Amrita Shergill Marg is home to many Union Ministers and influential bureaucrats. If you take a walk around this area, you'll see many big bungalows and fenced houses on your way protected by the police. Named after the remarkable Indian painter Amrita Shergill, this one is without a doubt one of the most opulent localities in Delhi.
14. Hauz Khas Enclave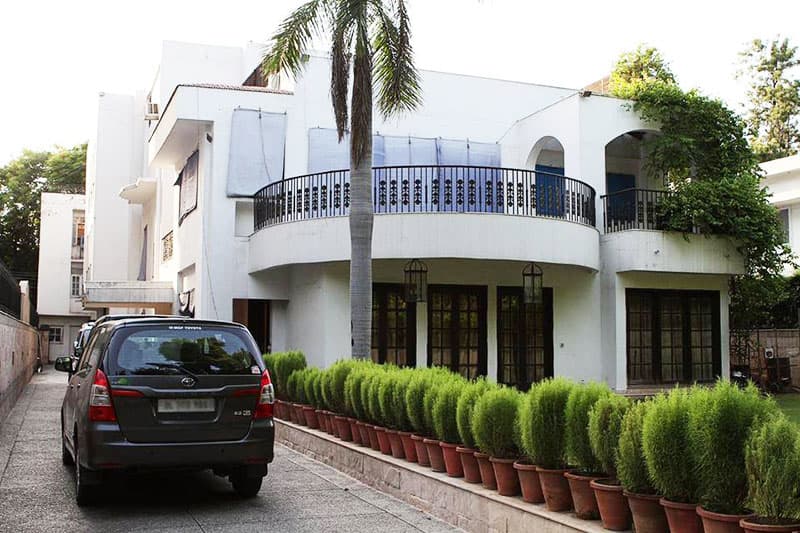 Picture Credits: PRIME BUNGALOWS
Hauz Khas is one of the most prosperous areas of New Delhi; sub divided into colonies that boast great architectural features. Hauz Khas Enclave is the area that holds the urban populace of the area; housing some of the city's embassies and known cricket personalities. A quiet setting, central location and lying within close proximity to all the big markets and colonies, makes it a great place overall. It's also one of the greener areas of Delhi; covering the famous Deer Park & Lake.
15. Panchsheel Marg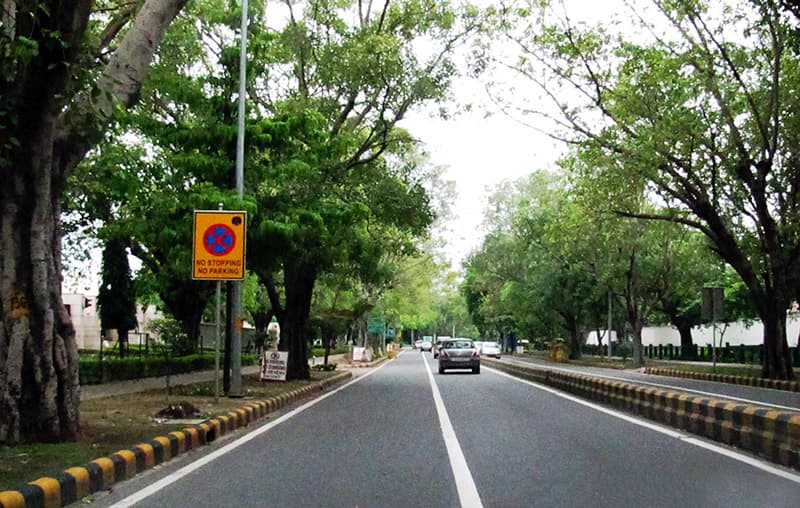 Picture Credits: hi_nilabh
The diplomatic district of New Delhi, Panchsheel Marg is the most preferred housing locality for bureaucrats, diplomats, politicians and wealthy Delhiites. Comprising a massive green area for nearby residents, Panchsheel Marg is also home to the famous Panchsheel Club, well known for it's gigantic pool and handy tennis courts for the athletically-inclined. A reputed locality to live in Delhi, the place lies very close to party hub HKV, mall central Saket and lots of other lively city hubs.
16. Defence Colony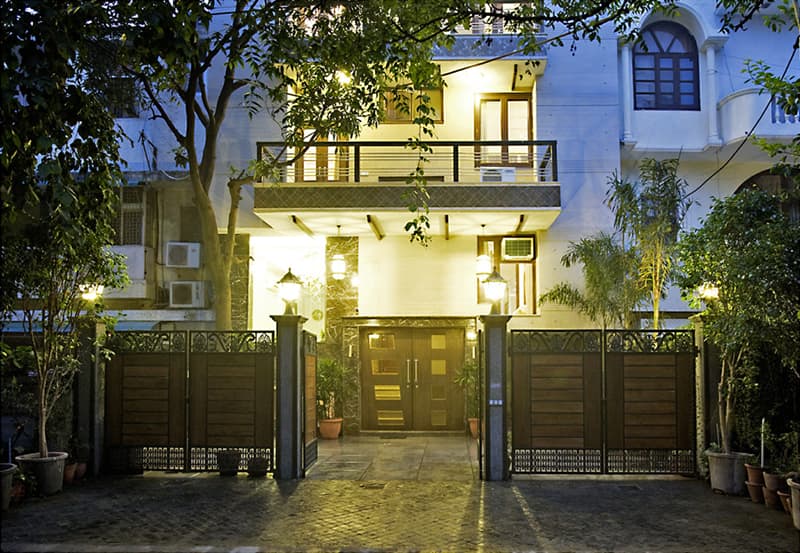 Picture Credits: stallenhospitality
Centrally located in the heart of Delhi, this is one of the wealthiest localities in South Delhi, what with the availability of metro connectivity, public transport, famous hospitals and major roads. Popularly called Def Col, this place is famous for the numerous cafes, bakeries and restaurants it has to offer. With famous breakfast spots to budget watering holes, you will never go hungry once you're here. 
17. Nizamuddin West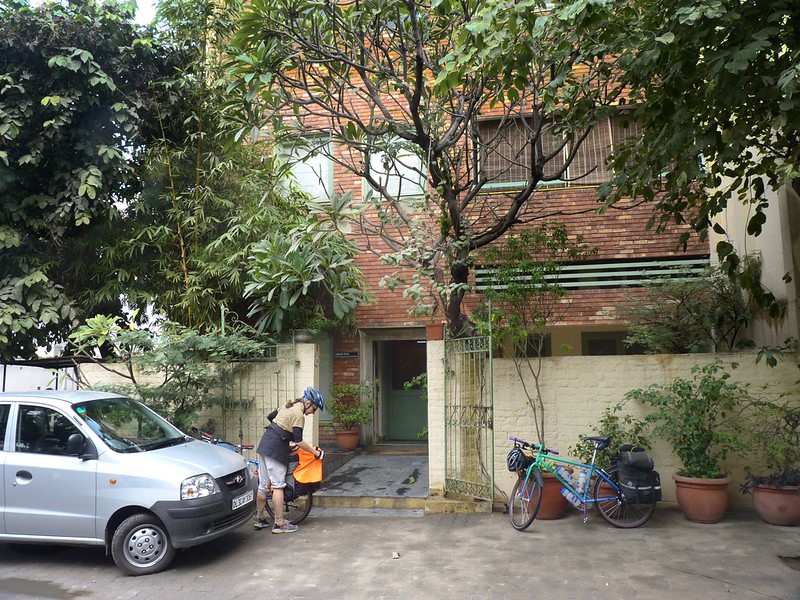 Picture Credits: steve_hoge
A residential colony in Central Delhi where many noted writers, scholars, freedom fighters lived in the past and recently, the Noted Islamic Scholar Maulana Wahiduddin Khan, veteran freedom fighter Shri Mir Mushtaq Ahmad and a former MP Amarnath Vidyalankar have lived here. You'll also find several historic monuments like the Tomb Of Nizamuddin Auliya, The Shrine To Amir Khusrow and Kalan Masjid in the vicinity.
18. Punjabi Bagh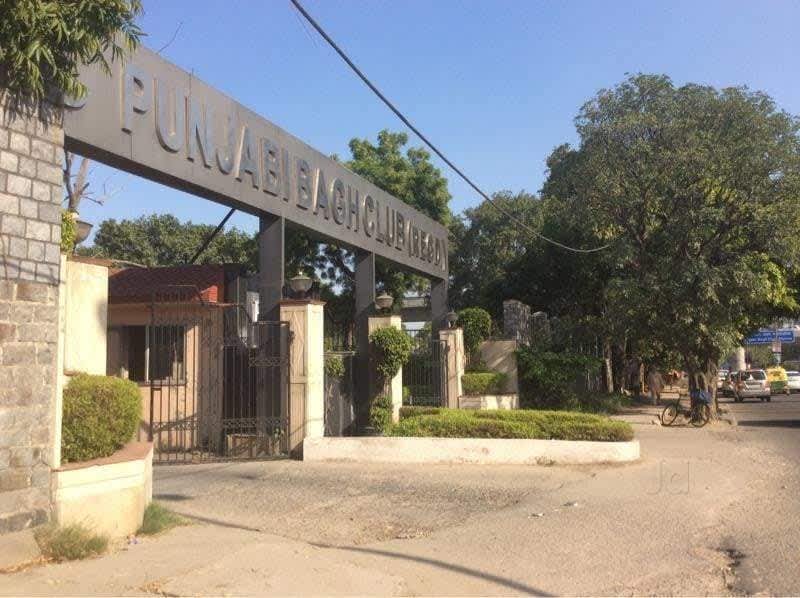 Picture Credits: jdmagicbox
Punjabi Bagh was previously called a refugee colony, where Hindus and Sikhs settled in after moving from West Punjab during the India-Pakistan partition. Presently, this area is filled with lavish kothis and bungalows where the wealthy traders, businessmen and transporters reside. Many schools like Hans Raj Model School, NC Jindal Public School and ARYA Public School are also located here.
19. Naraina Vihar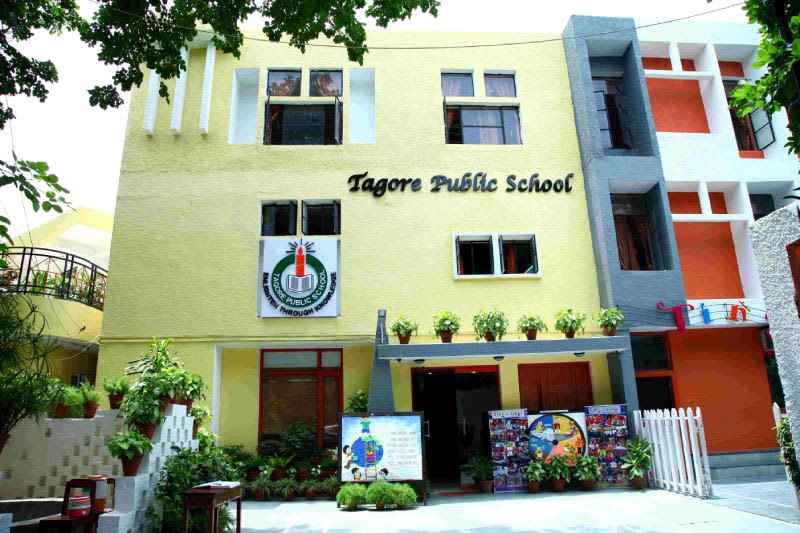 Picture Credits: herokuapp 
This locality in South West Delhi is split into three different areas - residential, industrial and rural areas. The upmarket residential area is known as Naraina Vihar that is located close to Karol Bagh, Shadipur and Rajouri Garden. The colony is well-designed and offers a peaceful environment to live. All the premium facilities like schools, market complexes and hospitals are also situated nearby.
20. Model Town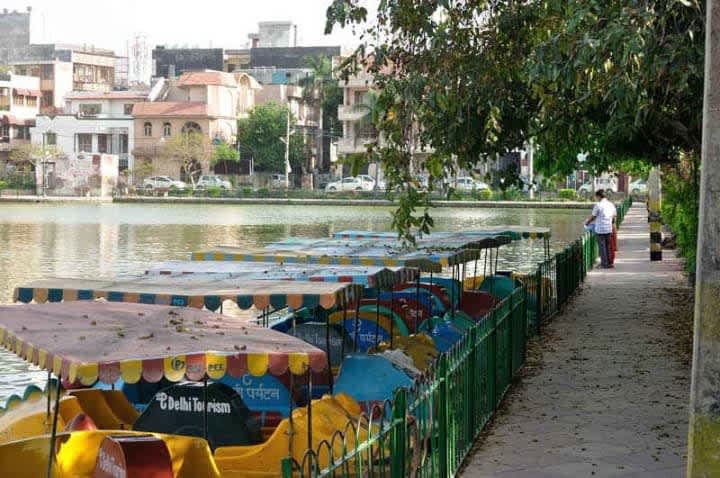 This well-off locality was built at the beginning of 1950s and is one of the first privately developed districts in the capital. You can easily reach here via public transport, there's also a serene Naini Lake huddled in the locality and basic facilities are available. We're in awe of this beautiful and luxe locality, and you'll know what we're talking about once you visit!
There you go - if you've got the cash, then these areas are the absolute cream when it comes to primo real estate!