If food can take you to the farthest places and the mere mention of street food makes you drool then you're gonna love the yummilicious food in the Vaishali market! After you've hunted down all the shops and got yourself a whole new wardrobe, your tummy is bound to growl for some good food and these 5 places in Vaishali come to the rescue, check 'em out!
1. The Chinese Hut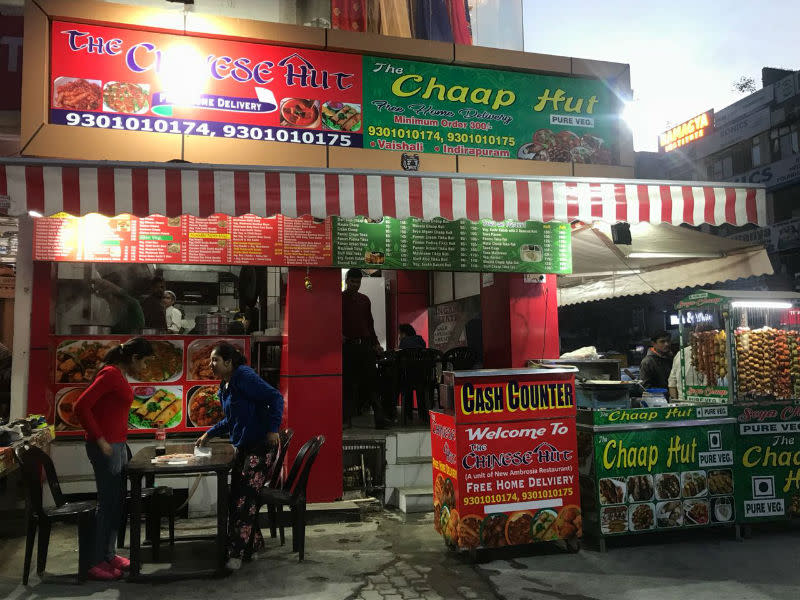 All the chaap lovers in town - you're gonna love this one! The Chinese Hut opened a few months back but it has already made a place in the hearts of many people here. You don't just eat food here, you enjoy it! 
This place has an open sitting area and an open kitchen from where you can make out the delicious food cooking. Don't forget to try out their Honey Chilli Potatoes, they're amazing!
Meal For Two | Rs 300
Location | Sector 4, Vaishali Market, Opposite Sarvodaya Hospital
2. Yummy Corner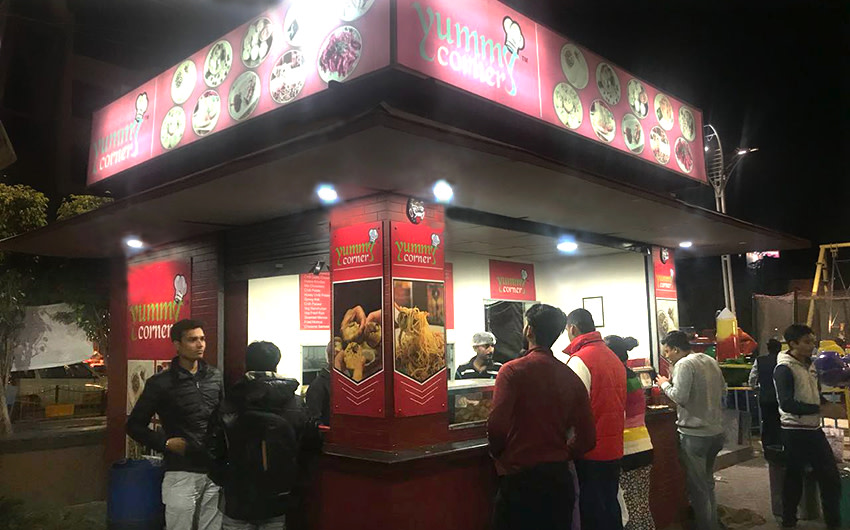 Just as the name suggests, the food here is absolutely yummy! These guys are famous for their noodles and chaat, so after a tiring, long shopping session or class, head here and order up their spicy, delicious chowmein or a plate of mouth-watering tikki and trust us you won't be able to stop yourself from ordering another plate *huge grins*!
Meal For Two | Rs 150
Location | Ground Floor, Shopprix Mall, Sector 5
3. Iqra Roll Centre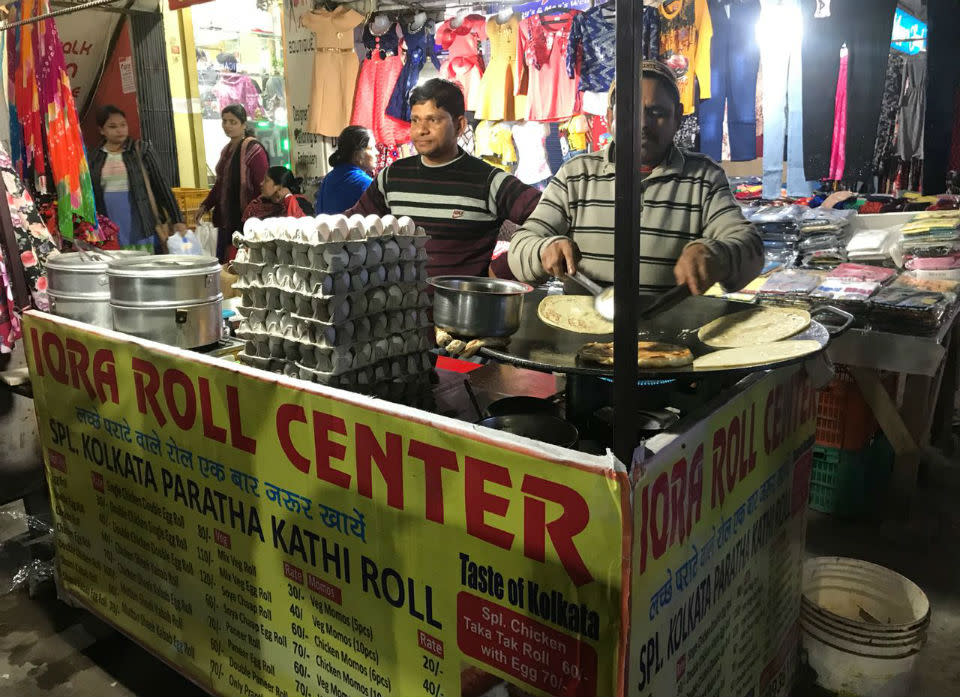 Located in the middle of the market, this shop has won many hearts ever since it opened a few years back. Their Chicken Shami Kebabs and Soya Chaap Roll are quite popular and a personal fave, so do try them out! The best bit is that this place is quite pocket-friendly and has an amazing variety of rolls and momos *YAY*!  
Meal For Two | Rs 100
Location | Darshan Tower, Vaishali Market, Sector 4
 4. Chinese Food Court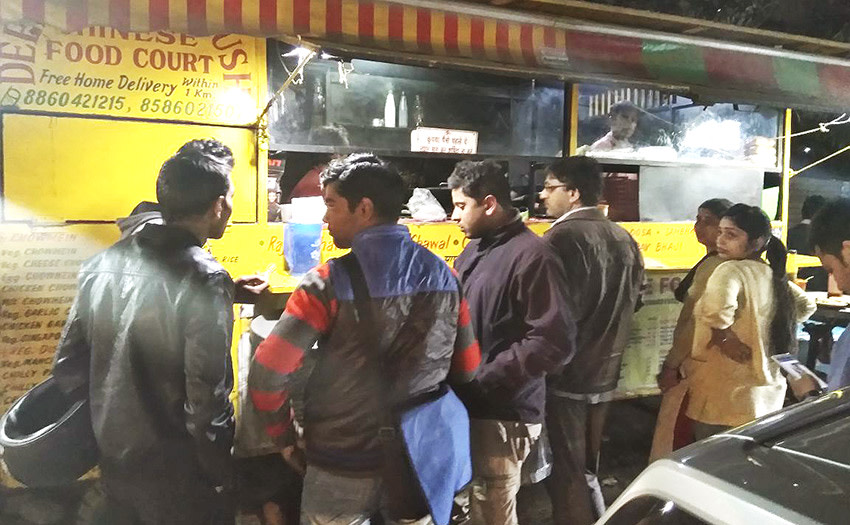 Hidden in the narrow streets of Vaishali, the Chinese Food Court is all things ah-mazing! Consider yourself lucky if you find this place in one go, it's quite difficult to find. But you'll forget all about the hassle as soon as you dig in their hot and crispy spring rolls, chowmein or the fried rice *drool, drool* - each tastier than the other! This place is perfect for some post-classed chilling with your buddies. 
Meal For Two | Rs 150
Location | Near Mahagun Mall, Sector 3
5. Unnamed Momos Stall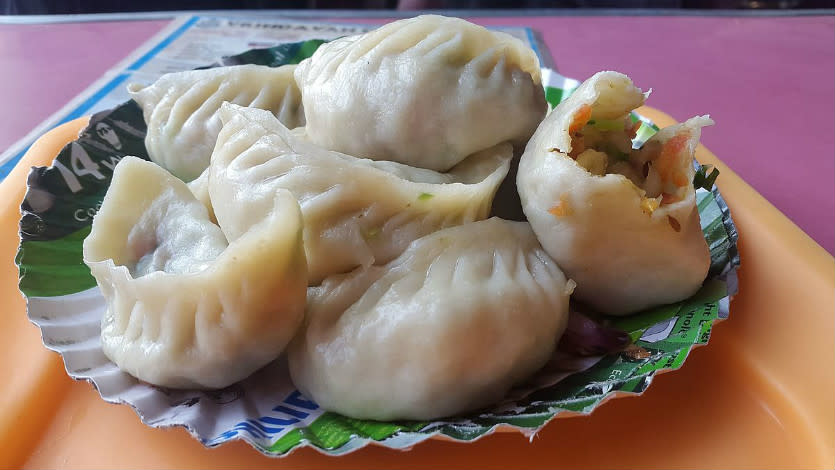 This momo wale bhaiya is like the Dolma Aunty of Vaishali - no kidding! Has makes a variety of vegetarian and non-vegetarian momos and they're all scrumptious, take our word for that! He also, sometimes, makes chilli potatoes and you CANNOT miss out on them.  
Meal For Two | Rs 80
Location | Opposite Gaur Heights Apartments, Sector 4
These were a few of our faves, this market has tons of options for you to choose from, so head here and let your inner bhukkad loose!