Who can ever, in their right minds, say no to some thandi thandi ice-cream or crispy waffles? NO ONE! And to satiate this never ending love for all things sweet, we decided to head to Munchies Its Tasty in Vaishali.
From quirky frames on the walls to the very tempting menu, this place has it all! They have a lot to offer and we heard their Magnetic Momos are an absolute delight but we were floored by their dessert menu and tried out these 5 things, check it out! 
1. Chocolate Overload Shake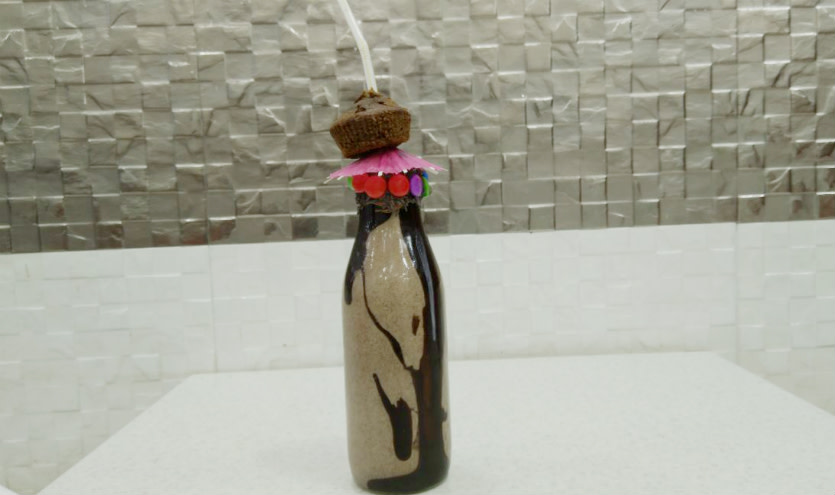 A bottle full of milkshake that has chunks of Kitkat, Oreo and lots of chocolate that gives it a lush flavour. The best bit? It comes topped with a chocolate muffin *YAY* and our fave GEMS. In short, don't even think about missing this one out! 
2. Banana Split Sundae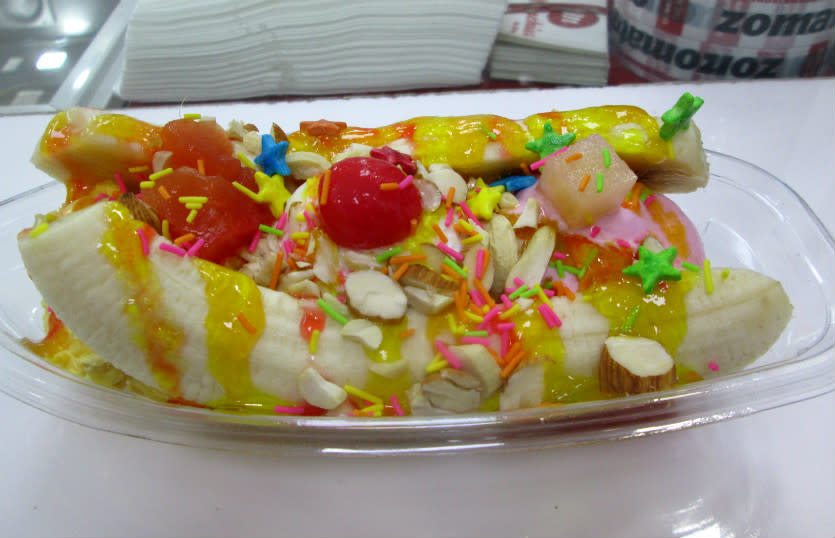 This is one of their speciality and we understood why from the very first bite! Two scoops of ice cream, nestled between slices of bananas dipped with caramel, fruits and dry fruits *heart eyes*. To make it crunchy, they add colourful sprinklers all over it! You can choose your own toppings and cream - now that's what we call cherry on the top!
3. Rainbow Choco Cone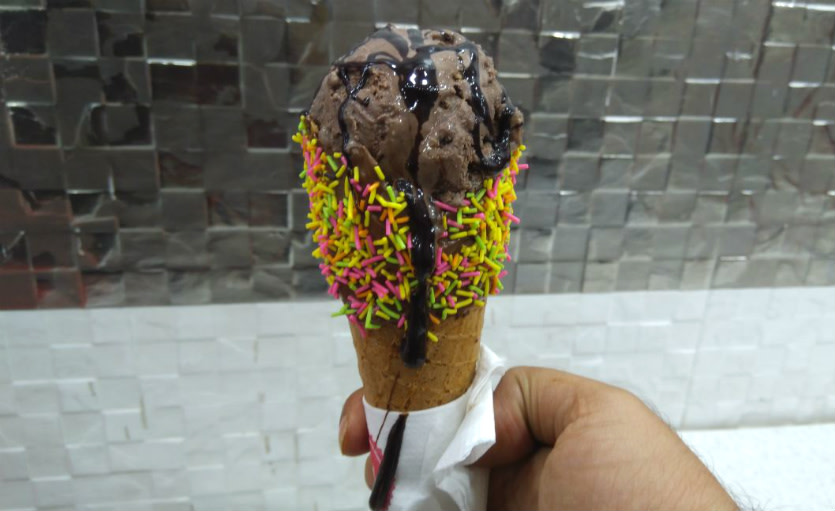 How about adding a li'l colour to your usual ice cream cone? The Rainbow Choco Cone here is simply a cone smothered with chocolate sauce and tons of multi-coloured sprinklers. We paired it with chocochips ice cream and it tasted ah-mazing!   
4. Create Your Own Waffle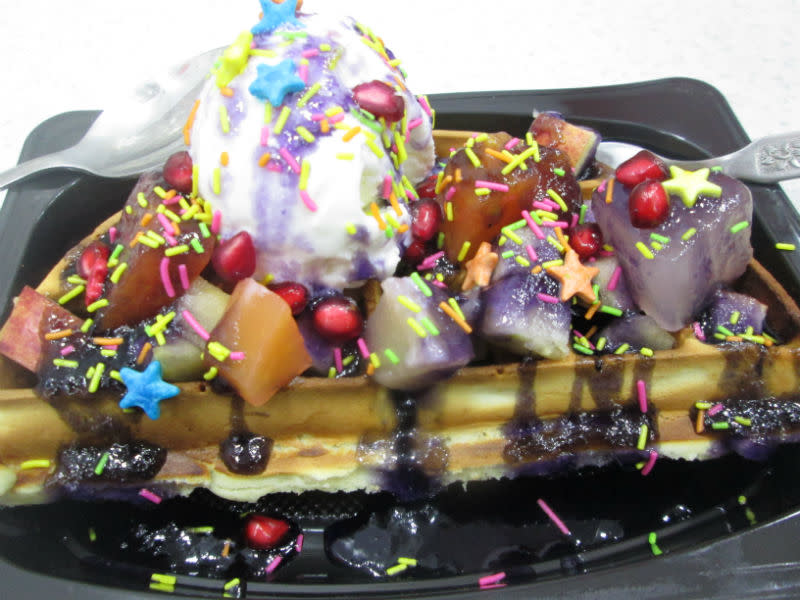 You can create your own waffles here guys! So you can choose everything from the base to the toppings - how cool is that?! After all the chocolate-y desserts, we decided to go for something more fruity. We asked our waffle to be loaded with blueberry jam, lots of fruits and sprinklers and it was absolutely delicious! 
5. Kit-Kat Sundae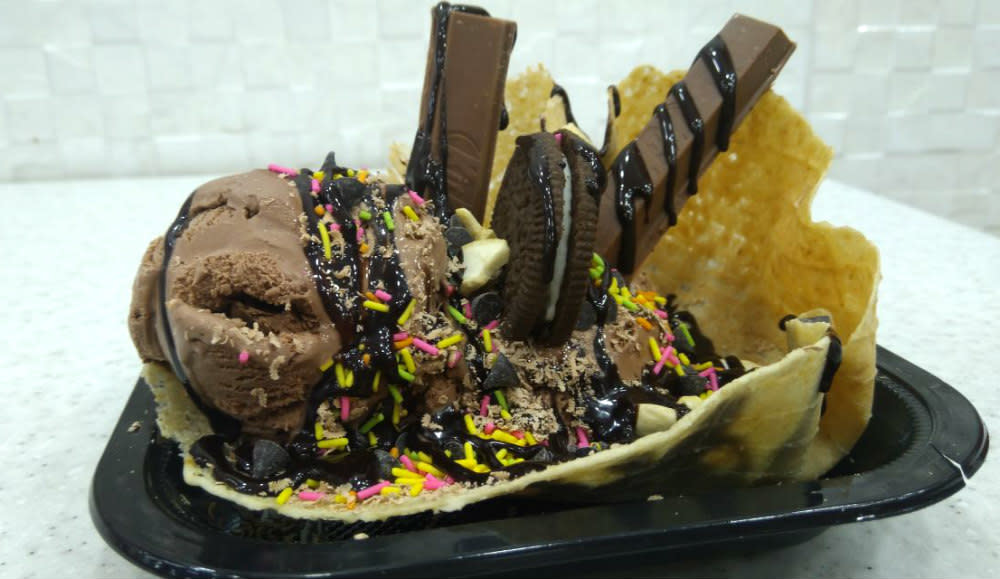 We decided to end our dessert ride with the irresistible Kitkat Sundae here! This sundae was chocolate ice cream topped with lots of chocolate sauce, Kitkat, Oreo biscuit, dry fruits and sprinklers and we couldn't help drooling at the sight of this magical dessert. Don't forget to try this one out!  
Drooling already? Well then don't wait and head to this place right away! 
Meal For Two | Rs 200
Location | Munchies Its Tasty - 418, Sector 1, Vaishali, Ghaziabad
Check Out Their FB Page |  https://www.facebook.com/Munchiesitstasty