There are certain things we miss and crave being Delhiites, and one of those is the beach life! While South India, with its numerous beaches, boasts of a different culture and cuisine every few hundred kilometers, we hardly have such diversity in the North. However, very few restaurants have ever aspired to bring us quality coastal food and Peninsular Kitchen takes the lead on our list of must visit places for such foodie cravings!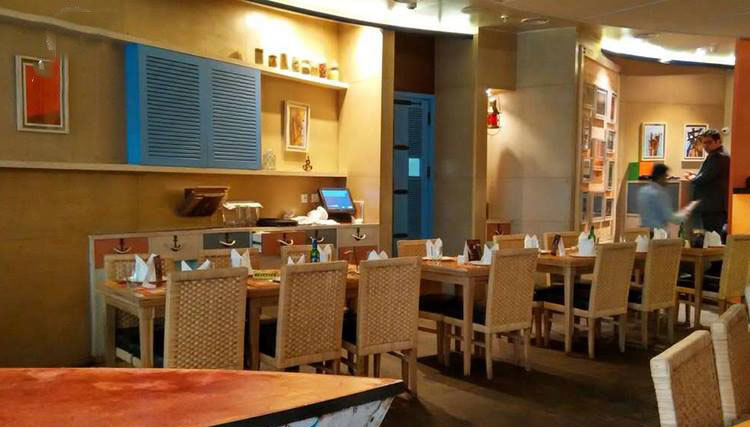 Peninsular Kitchen, a beautifully done restaurant located in Ambiance Mall in Vasant Kunj serves one of the most wide-ranging varieties of coastal food. As the name suggests, this place offers fare from Andhra Pradesh to Goa to Kerala to finally Tamil Nadu. Be it prawns, fish, shrimps or squid, the chefs at Peninsular Kitchen achieve utmost efficiency cooking all of the above. We now take you on a journey of what best to order when heading here!
Tossed Mini Idlis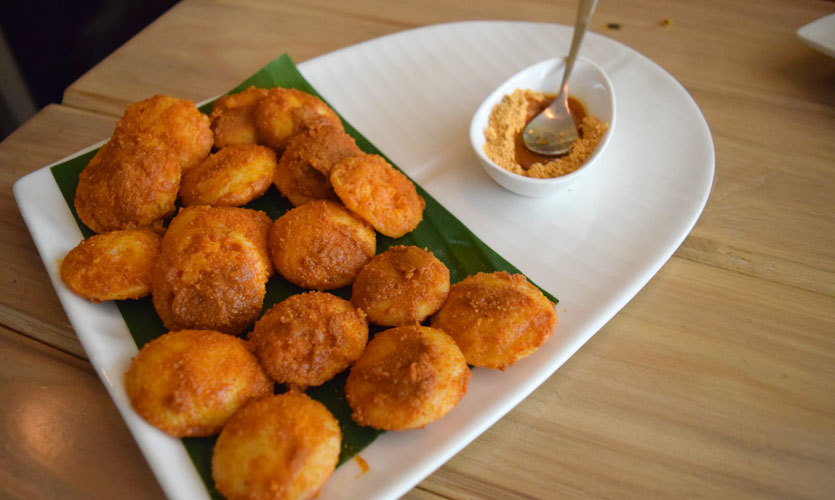 We started with these beautiful idli podis and never thought of ordering anything further than this! Small bite sized idlis covered in the most spiciest of gunpowder emanating the roast of ghee. Such a beautiful creation, we really just can't help gushing on about it - must try guys!
Chettinad Chicken Roast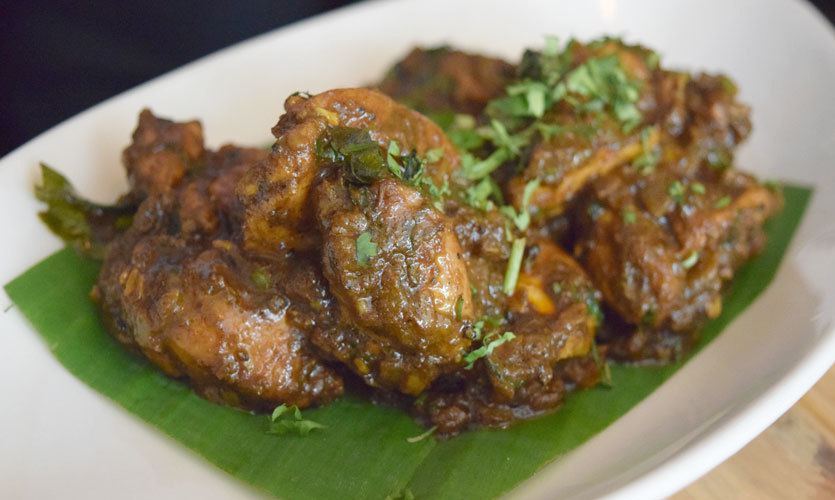 Believe us, the flavour on this chicken beats any dish that we've had for starters (really)! Chettinad is as famous for South Indians as Butter Chicken is for us Northerners and Peninsular Kitchen justifies the claim to this dish. Full of black pepper and cardamom, we recommend you try out this specialty of theirs.
Seafood Platter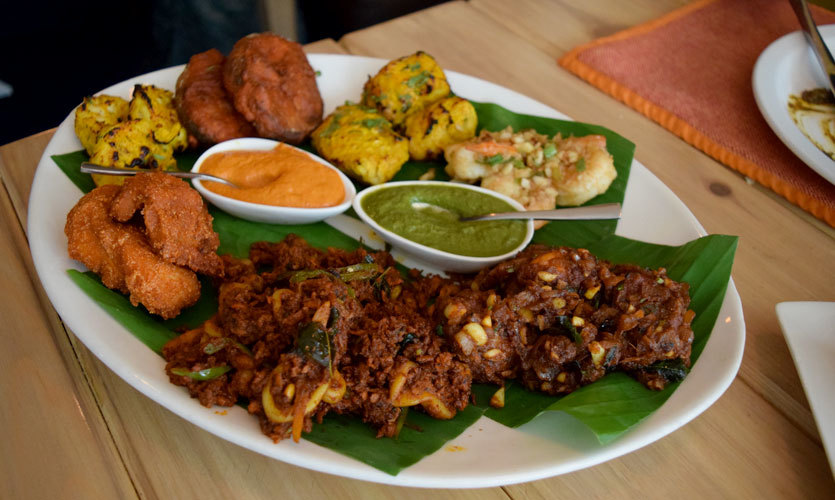 We believe that seafood platters emanate the best of a restaurant's kitchen and this place doesn't disappoint you when it comes to theirs. With Kerala Stir Fried Prawns, Hyderabadi Tandoor Jhinga, Hyderabadi Khatti Machli, Fried Fish Koliwada, Kerala Fish Fry, Fish Rawa Fry and Mangalorean Squids Fry, this platter takes the prize for the most varied and delectable platter that we have ever laid our tongues on!
Chicken Ghee Roast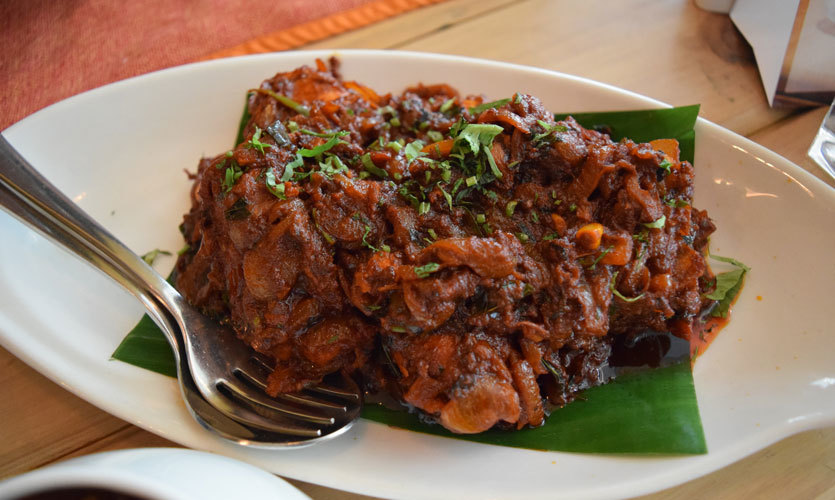 After such a spectacular show, how could we go wrong with the last dish of the meal?! In fact, we go to the length of saying that this Ghee Roast is capable enough on its own to attract customers day in and day out! A preparation from the coast of Tamil Nadu, chicken bones are mixed with onions and thrown around in spices only to be topped with dollops of ghee to give the most perfect consistency we could ever imagine! And to pair it up with their Malabar Parathas was the best decision we ever took!
Mutton Vindaloo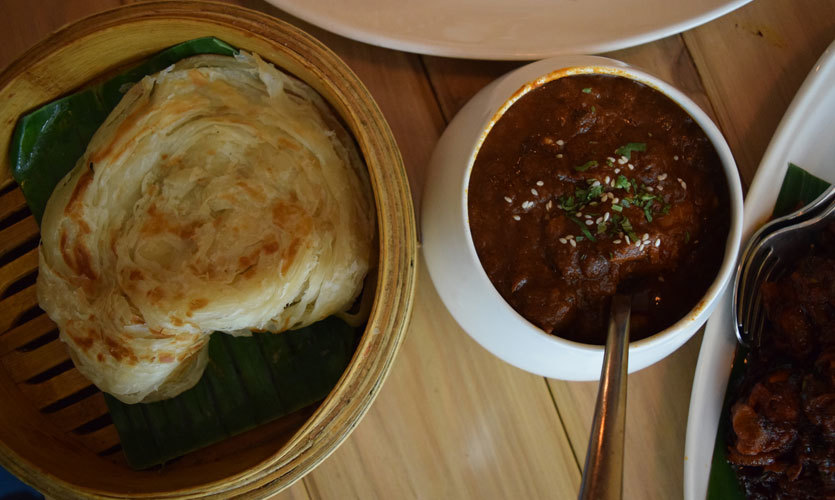 As many would be aware, this is in our view the most spicy curry one could find heading down South. With generous usage of red chilli and cooked with potatoes, this Goan dish has everything going on for it! The mutton was so tender that we immediately wanted to recommend you this lip smacking dish. We also ordered a plate of Appams which went perfectly with the sour and spicy curry just the way it's originally supposed to be had!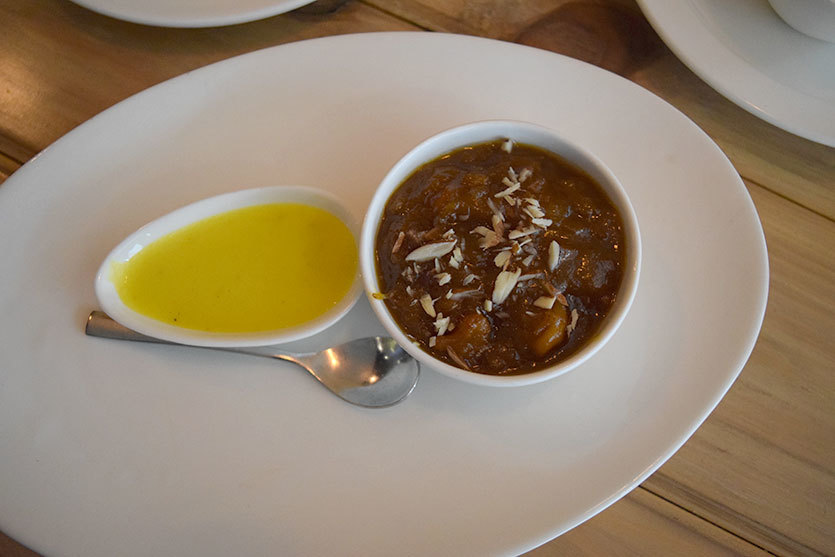 The Peninsular Kitchen was a bagful of yummy surprises. From the refreshing welcome drink called the Soul Curry (a salty mix of coconut milk and kokum) to the Khubani ka Meetha (dessert made from dried apricot and cardamoms), each and every thing has been meticulously planned to perfection with the taste and flavours on point. We suggest you leave your laptops behind and head over today for your daily dose of awesome South Indian food! 
Meal For Two | Rs 1,000
Location | Ambience, Vasant Kunj