#FoodReviewing Our Burger-Loving Hearts Out! We Checked Out The Burger Club In Rajouri
Growing up with McDonald's as our go-to treat spot, all of us have developed a special affection towards burgers, and the little joys these snacks hold for us. Delhi can never have enough of burgers and this proclamation was understood very well by The Burger Club in Rajouri Garden, who presented to us an international standard of our beloved burgers! 
The place is located on the Najafgarh Road near Metro Pillar 420 and is easily accessible via the Delhi Metro's Blue Line. It has a huge variety of burgers catering to the likes of vegetarians and non-vegetarians, spice lovers and haters, family weekends and group outings alike. 
The ambience is very pleasant with purple-themed decor, and the staff was very welcoming and gracious. So without further ado, let's dive into their food!
Cut To The Chase
The Highs
The innovative combinations like kiwi and pineapple in the burgers give it a different twist.
Tangy Bites/Magic Platter and Cookies & Cream Shake are a must have for every visitor here.
They really know how to handle their animal products, and the meat in the burgers is cooked to perfection.
The Lows
The Watermelon Mocktail was pretty basic, and did not have any authentic ingredients.
The Chicken Burger was derailed by the overload of lettuce.
Here's a detailed account of exactly what we gobbled up:
Burger Meal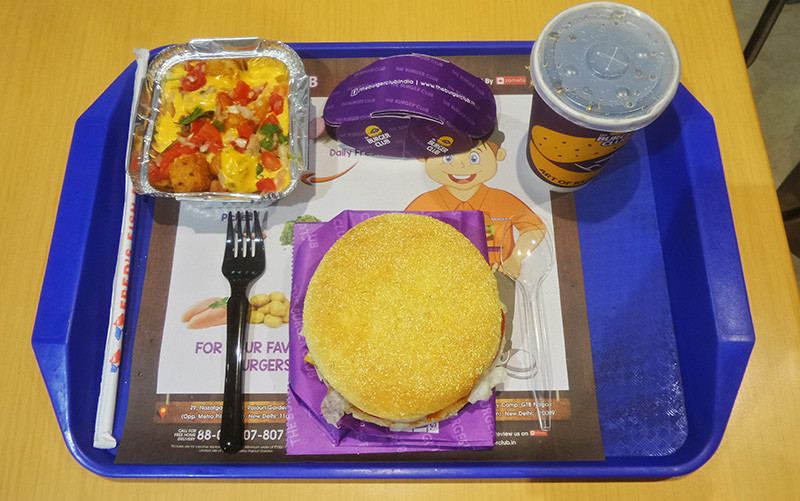 Undoubtedly the staple order here is the Burger Meal with The Original Veg Club Burger, Tangy Bites and a soft drink in tow. The meal is quite satisfying for one and all. The burger was good with a fairly spiced potato patty and veggies. The flavours were Indianized, and you could taste that from the first bite. The bun is distinct and of a quality rarely seen in any of the fast food chains. Tangy Bites are basically potato shots with fresh veggies and cheese tomato sauce. They really were very distinct in flavour, and a definite must try! 
Price | Rs 249
Deli Chicken Club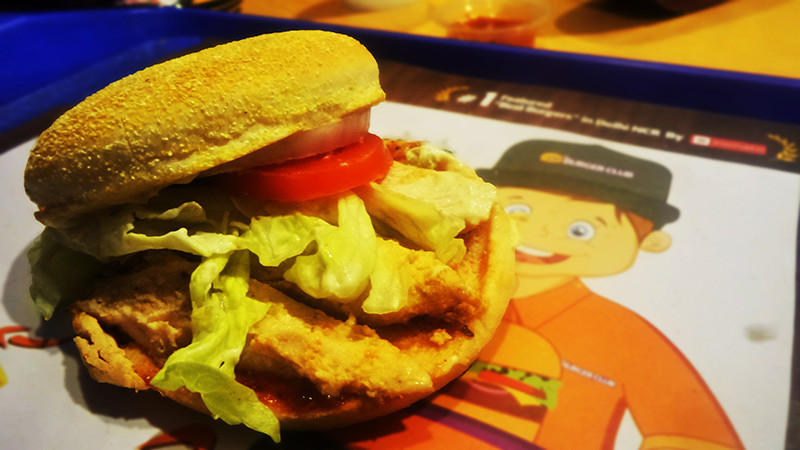 Very few joints understand that authentic, good quality chicken does not need a lot of cooking to top it all off, but The Burger Club nails it at this point. The cooking was on point, but the extra lettuce kind of threw it off. A simple burger that could be done perfectly well if they can get their ratios right! 
Price | Rs 99
Gourmet Pizza Burger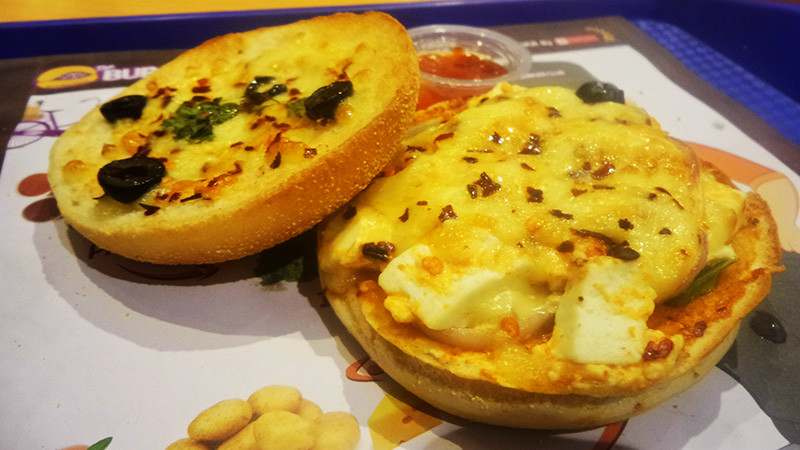 Pizzas and burgers are the kings and queens of the fast food community, and their fusion child was this special thing called Gourmet Pizza Burger! When people can't decide between what to eat, this is the perfect solution. It tasted delightfully good and housed the goodness of a pizza with just the right amount of cheese and fresh vegetables/meat inside the burger bun. Yum yum!
Price | Rs 129
Club Salad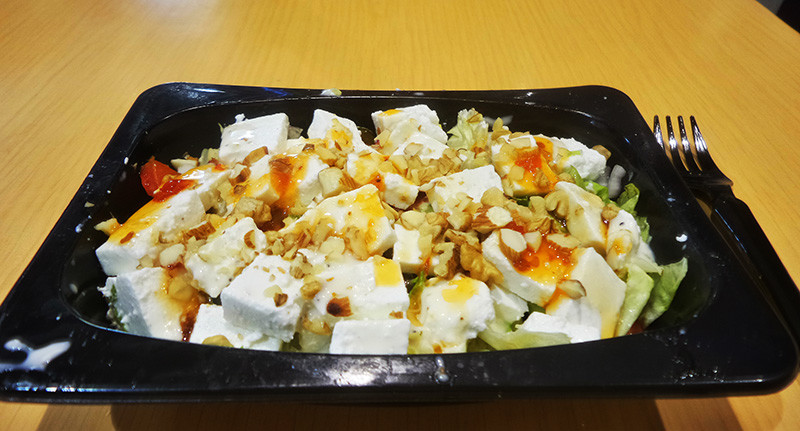 It sucks when you're out with friends and watching your calories at the same time. This hearty and healthy salad will take away all your diet worries, no problem! It contains ample amount of vegetables, cottage cheese/roasted chicken based on your preference. It's topped with nuts and a light dressing. The salad is not customizable and that was the only negative. Apart from this, some locals suggested that the roasted chicken is not cooked well in this dish, so we'd stick with the veg version if we were you!
Price | Rs 139
Chicken Nuggets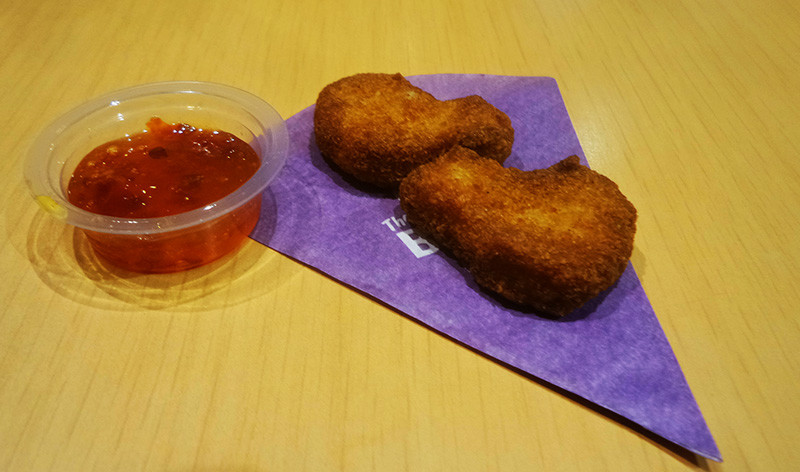 One of the guilty pleasures of every meat lover, this classic dish is served with a sweet and sour sauce that makes a great combination! It had the right amount of crispiness, meat to batter ratio and spices. All in all, can't complain! 
Price | Rs 39 (2 Pieces)
Magic Platter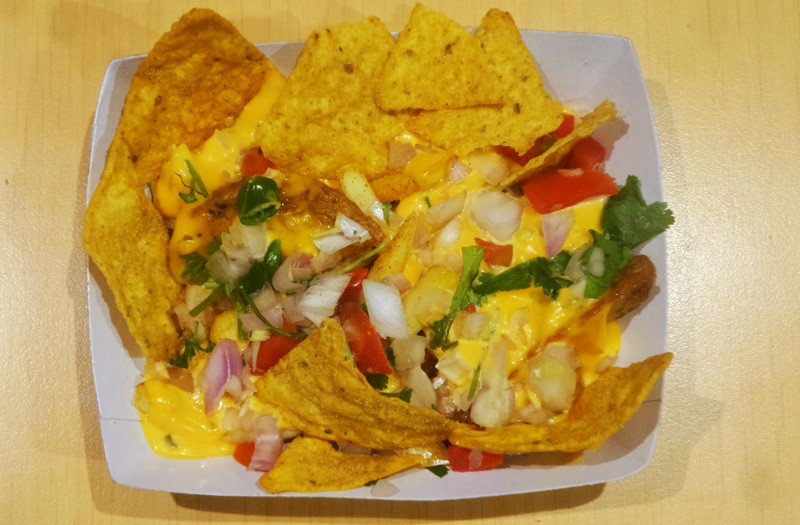 This dish is just another variant of their Tangy Bites, and is served in a similar manner. A combo of nachos, french fries, potato shots and vegetables with sauces smeared on top. This dish tastes good individually, but something different was expected or at least a direction from the staff when asked about the description and the difference from the Tangy Bites served in the meal would have been nice. 
Price | Rs 89
Watermelon Mocktail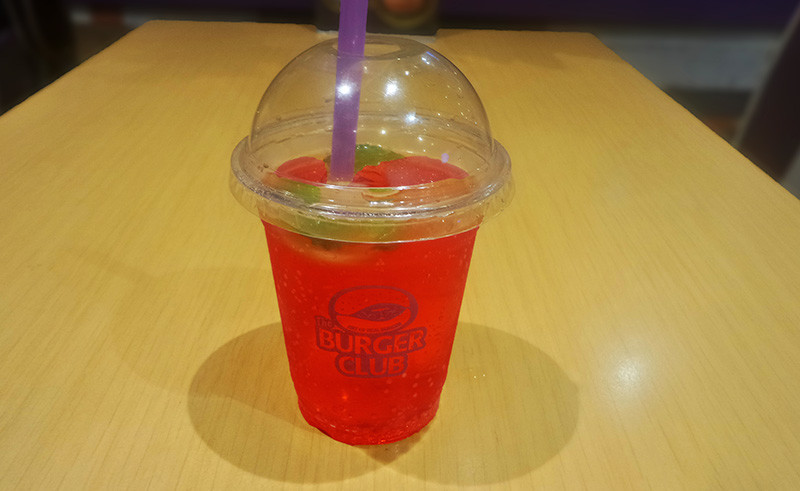 This was nothing special, just a regular old soda with watermelon flavour that's readily available in the market. It might be a refreshing option, but is definitely not worth the money. We'll give this one a pass on our next jaunt to The Burger Club for sure! 
Price | Rs 99
Cookies & Cream Shake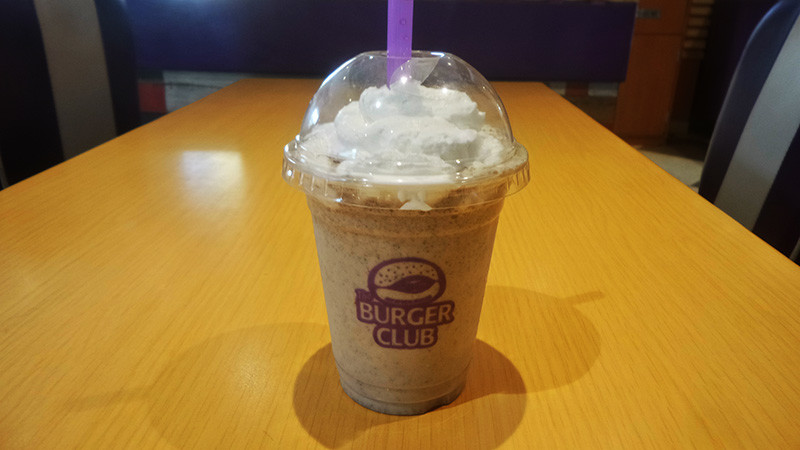 Most of the city's cafes serve rich chocolate shakes, and this light-on-flavour thick shake gives them a run for their money!  It has just the right amount of sweetness to complement their snack offerings. It's also quite filling and can be enjoyed by all ages alike.  
Price | Rs 139
The Burger Club left us wanting to come back for more! This place recently started a challenge called 'World's Spiciest Burger Challenge' and you're welcome to come battle it out peeps! The Burger Club is a lovely joint that does justice to its name and food. One of the best burger joints that don't give us much to complain about!
Location | Z-9, Opposite Metro Pillar 420, Rajouri Garden