#FoodReviewing: Kalkaji's Prized Gem of a Chinese Joint, Here's Our Take on Uncle Chef
You know you're craving for some street food when the clock strikes six in the evening and your mouth starts watering and your tummy starts rumbling. On our newest sojourn, we landed at Uncle Chef in Kalkaji. Extremely popular amongst the locals of the area, Uncle Chef serves hot and spicy Chinese food. With varied options to choose from, this place delivers quality food with great servings at reasonable prices.
Veg & Non-Veg Spring Rolls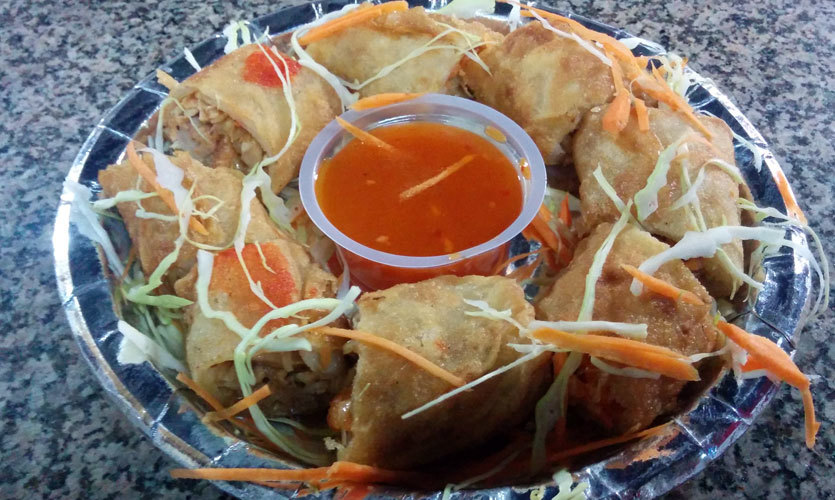 There are no second thoughts of us being complete foodies and having animalistic qualities when it comes to food. So when we got here and glanced at the mouth watering menu, there was no holding back. Vegetable Spring Rolls and Chicken Spring Rolls were first on our minds. Thinly sliced vegetables and chicken stuffed in abundance in a thin crisp layer of deep fried batter was blissful. It's important to mention that the outer covering was as thin as a wafer. Served with a hot and tangy chilli sauce, this dish got the ball rolling just right for us!
Veg Hakka Noodles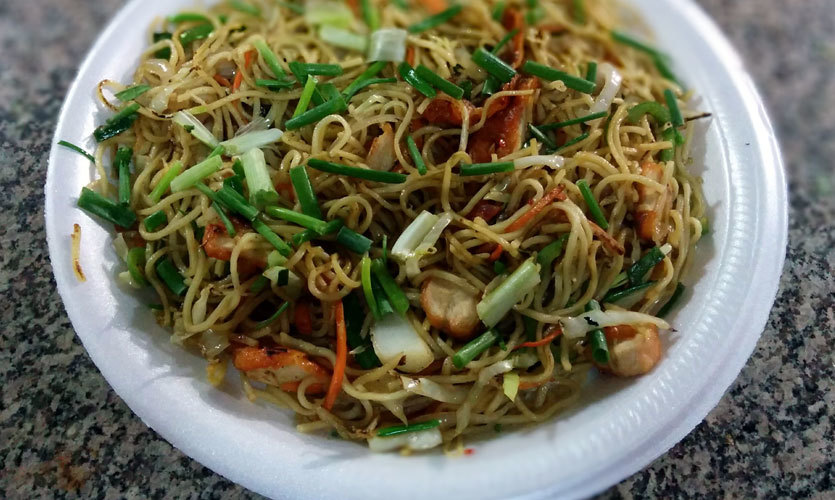 Obviously, we didn't stop just yet! Veg Hakka Noodles were next. This dish had the very typical hawker-type flavor to it. But the quantity of veggies served was what amazed us, since most hawkers out there tend to add vegetables with an extremely short hand. The serving was very satisfying, and this could easily become a complete meal!
Masala Chicken Momos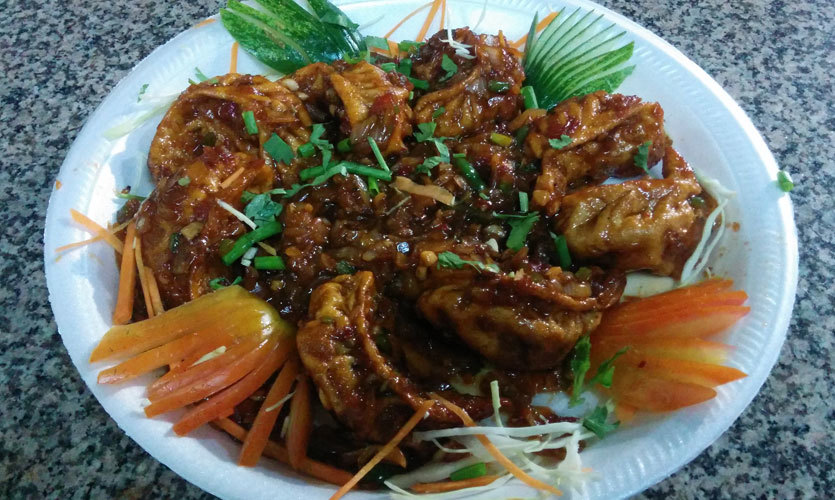 Tandoori, steamed and fried momos have become a common occurrence at any street food counter. At Uncle Chef, we tried the slightly unusual Masala Chicken Momos. This was essentially steamed chicken momos tossed in a steaming wok with soy sauce, onions, capsicum and varied spices. Garnished with spring onions and carrots, this dish tasted as good as it looked! Absolutely loved this take on traditional momos. And well, all of us are bound to like it as it does complete justice to our love for hot and spicy!
Chilli Potatoes, Chilli Chicken & Chilli Paneer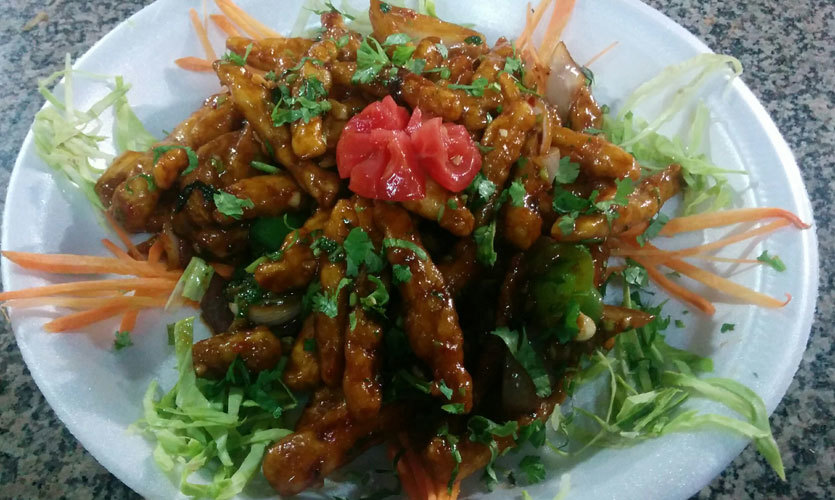 By this point, we practically had runny noses and steam blowing out of our ears, as but someone rightly said, "A man's gotta do what he's gotta do!" With that as our motto, we placed our second order for Chilli Chicken, Chilli Paneer and Chilli Potatoes. We're hard core non-vegetarians when it comes to personal preferences, but the Chilli Potatoes stole the show for us!
Huge quantity of evenly sliced crisp potatoes served with the most amazing masala of onions, capsicums and various sauces was totally yum. God did indeed make a stairway to heaven and this is it! The dish got us drooling for more even after we were stuffed up to our necks. This dish is highly recommended for everybody out there. Chilli Chicken and Chilli Paneer were also good, so go ahead and try those too.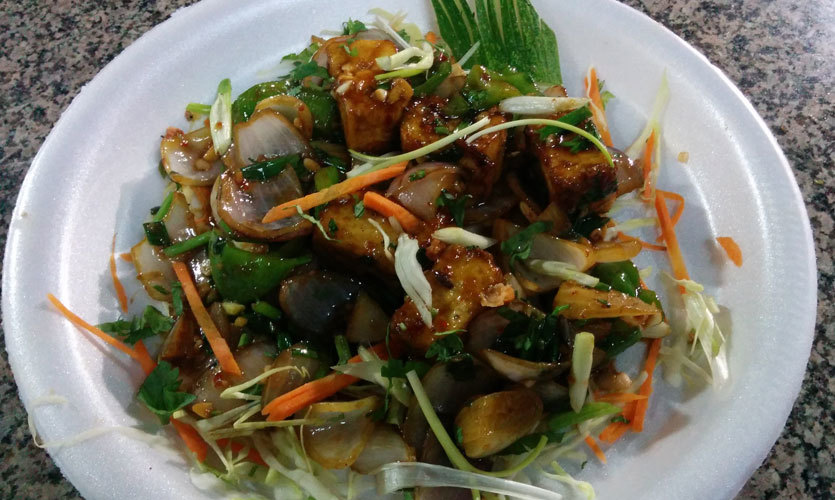 Uncle Chef has been around for almost two decades now, and the quality of food hasn't dropped one bit. The place does not have a seating area, however, you can place the order and eat in the comfort of your own car. Don't worry about the parking space here. The staff is extremely polite at Uncle Chef, and indulges in jokes from time to time.
We assure you that the place isn't hard to locate. Just like in Harry Potter, Harry follows the spiders into the forest; in this case you just follow the people! It's that famous. Masala Momos and Chilli Potatoes should be the most important agenda. Love can be found in all shapes and sizes. In our case, it was the round, fat Masala Momos.
Uncle Chef suits all pockets. Everyone can enjoy what this place has to offer. Anybody who loves food would be delighted and left elated after one visit to Uncle Chef. One visit here and you'll be hooked onto it - come on over!
Where | 3, Opposite Deshbandhu College, Krishna Market, Kalkaji