#FoodReview: We Loved Khaaja Chowk's Trendy New Avatar Serving Delicious Pan Indian Food
The place to be for Indian food lovers - Khaaja Chowk has been a popular name serving lip-smacking pan Indian cuisine and their recently opened outlet which was earlier called 'The Chowk' has been revamped and got a fab makeover folks!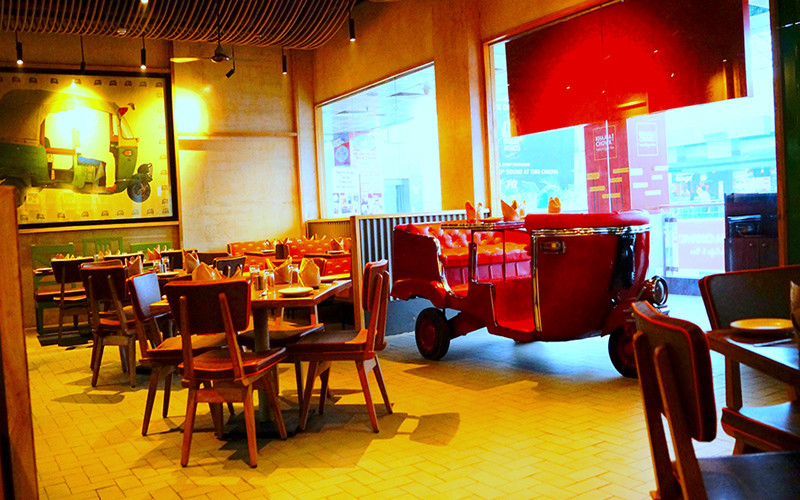 The eatery now beautifully defines indian-ness and celebrates the street culture that is reflected by the quirky decor, graffiti of Indian elements, their signature auto seating and phrases used like 'Horn Please' and 'Dane Dane Par Likha Hai Khane Wale Ka Naam' truly capturing the desipan and we're totally loving the whole vibe of it.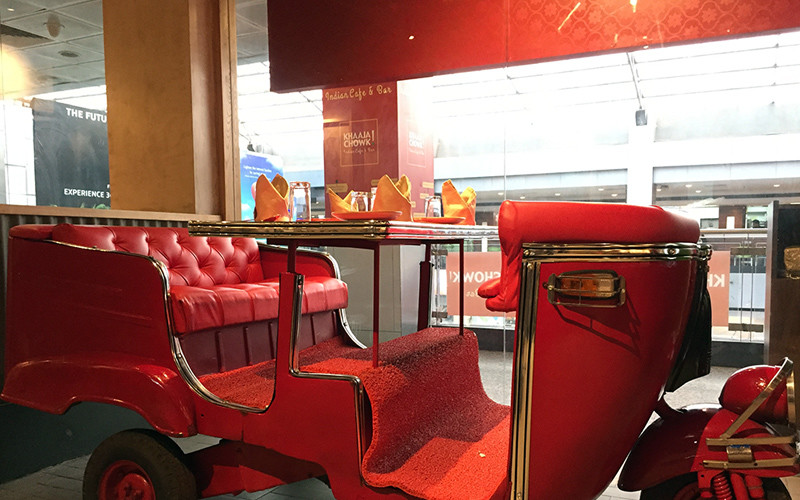 Trendier presentation and brilliant in concept, Khaaja Chowk Version 2.0 is one of the Indian food cafes and bars that will undoubtedly win you over - we vouch for that. Ample seating space, out of the box menu, amazing service and scrumptious food, here's what charmed us the most about it!
Drinks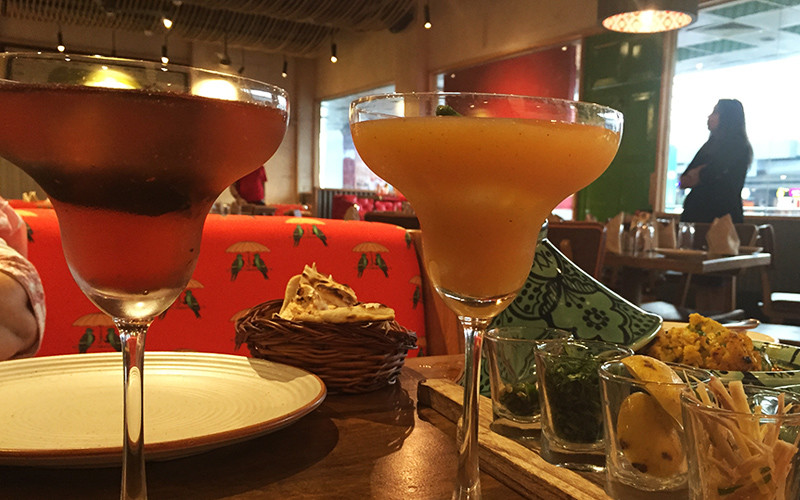 From Daru Chowk, their king-sized ice cubes keep the drinks icy cold for much longer. Paan Supari is one of their signature crazy ice cocktails with actual paan in it! The supari infused vodka mixed with apple and lime juice will leave you craving for more. Chilli Aam Masala is another drink in which green chilli is frozen in an ice and served with mango - something you just can't miss out on!
Chicken 65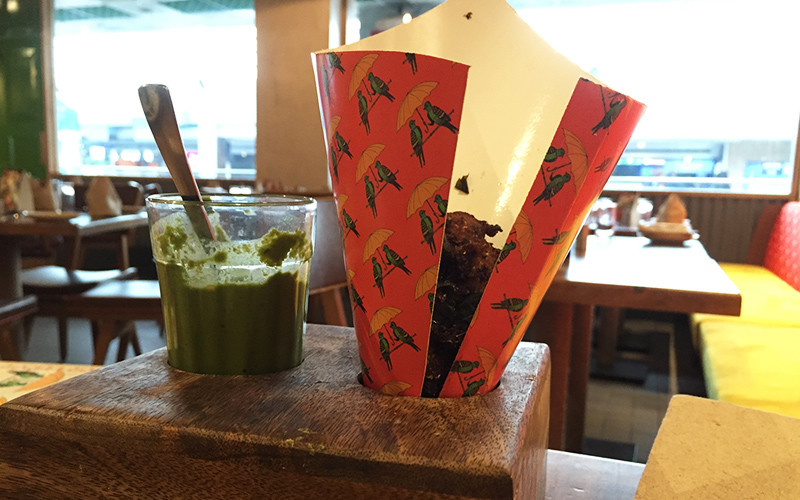 Beautifully presented in a cone, the chicken is deep fried with South Indian masalas giving it a unique flavour that you'll love and the curry leaves sprinkled on the dish makes it look super attractive! Served with tasty Hari Dhaniya ki Chutney that you can't get enough of, this is a must try from their Chakhna section!
Khurmi Naan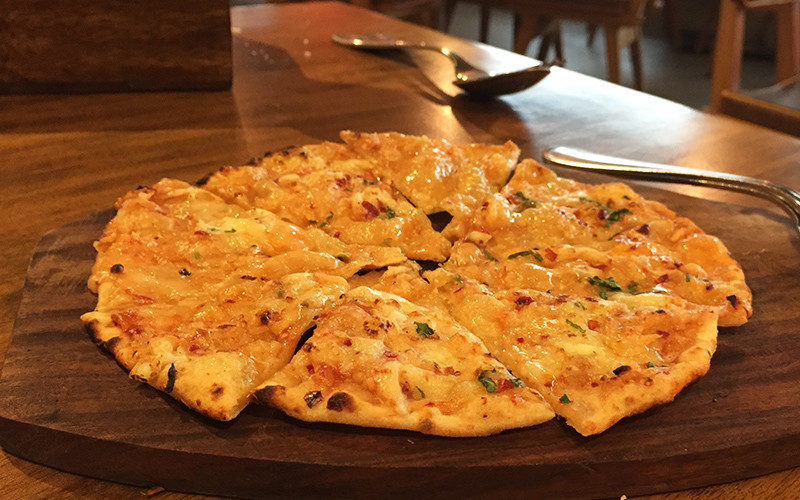 Desi Pizza, as people over there popularly call it is what we highly recommend you to try! With delectable flavours of garlic that lingers on, this is a quick bite that can fill your tummy in no time! The naans made from maida are a superb alternative when craving for pizzas - try em' out.
Sabudana Wada & Gongura Paneer Tikka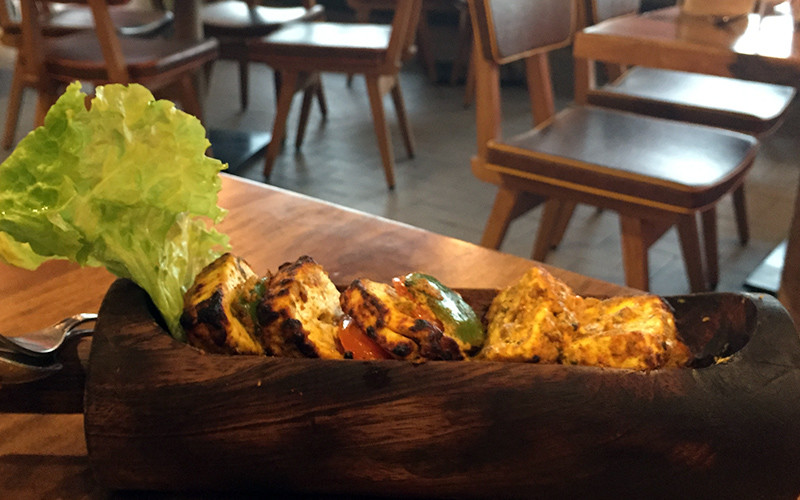 A light crunchy snack served with Kache Tamatar ki Chutney and Red Chilli definitely steals the show here! Innovative and crispier in taste, boiled aloo, boiled sabudana, masalas and peanuts are all mixed and deep fried later! Gongura is Andhra's famous pickle and is a delight for all paneer lovers. A perfect appetizer for all veggies in the house!
Dum Laga Ke - Dum Ka Murgh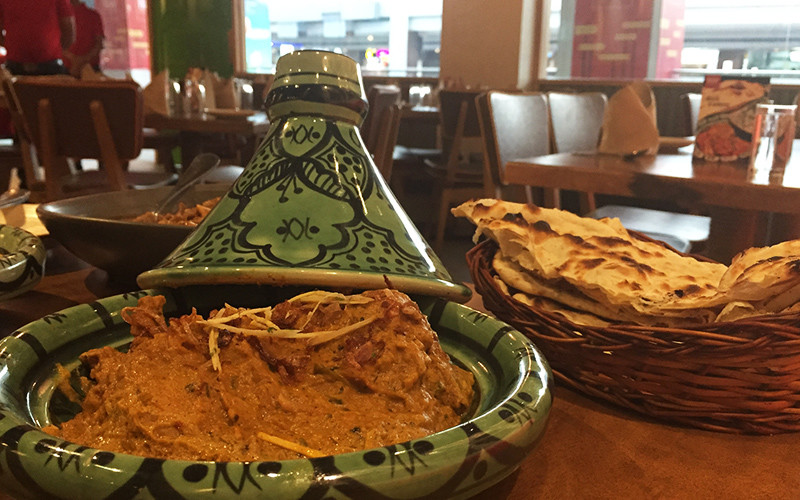 Dum ka Murgh totally won our hearts and tummies! Such an aromatic and flavorsome dish with the right balance of ingredients - from the juicy melt in mouth chicken to the rich velvety gravy, it has everything to woo all the non-vegetarians!
Gobhi Musallam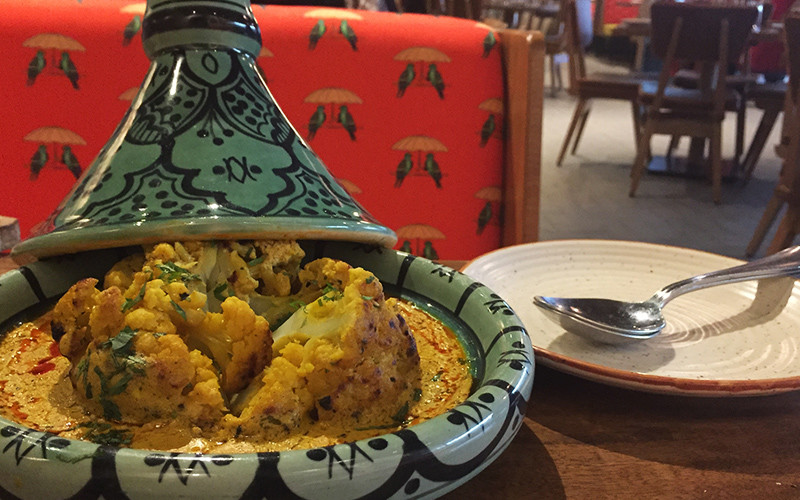 Presented in pretty little colourful pots and served with utmost perfection, Gobhi Musallam turned out to be an appealing looking dish and definitely a much needed change from the usual gobi ki sabzi! The spicy mouth watering gravy was just amazing and we wiped our plates clean!
The Flaming Claypot - Nalli Boti ki Nihaari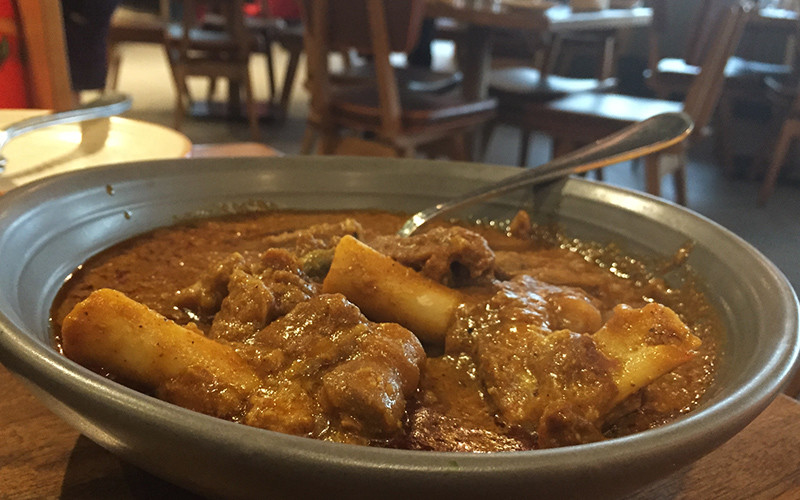 Perfectly cooked in a clay vessel for long hours, this one is available exclusively for dinner time! Served and presented with sheer brilliance, the pot is in flames initially for a while after which the neck of the pot is cracked open and is put into the pretty earthen pots - surely a wow moment. We tried Nalli Boti ki Nihaari and it tasted superb! The mutton pieces were deliciously succulent and rich.
Beetroot Halwa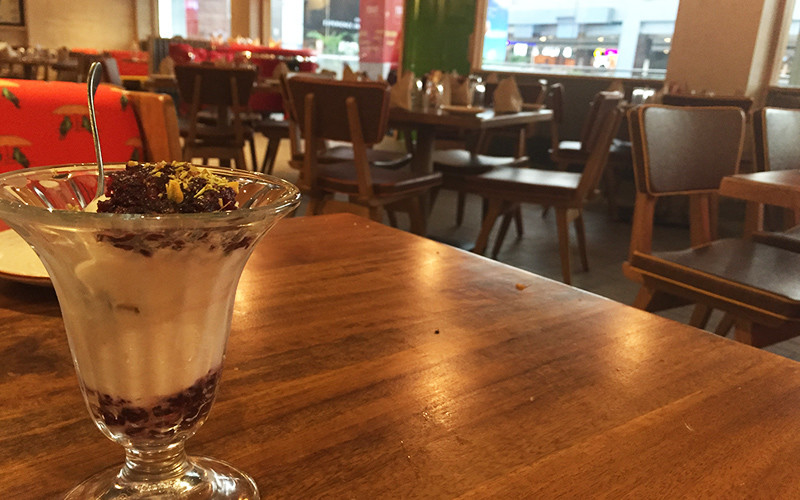 This unique halwa which is a mix of ice-cream and halwa absolutely tickles your taste buds! One of their own inventions, we loved every bite of it and we're sure you will too!
Khaaja Chowk proudly celebrates the diversity of Indian food and their extraordinary menu is proof of that - check out their Indie Platter when here next.
Their new avatar completely amazed us and we're sure you'll agree with us on this - just head on over and experience the magic yourself!
Meal for two | Rs 1,000 (with alcohol)
Location | 3rd Floor, MGF Metropolitan Mall, MG Road, Gurgaon