#FoodReview! We Checked Into The Rehab - A Comfy Crash Zone In The Middle Of HKV
It was a pretty little village at one point of time tucked away from the hustle and bustle of the city, but unfortunately it's been reduced to a never-ending labyrinth of cafes sprouting up at every nook and corner. Needless to say, our cozy little hauz Khas Village has turned into one of those commercial centres shocking everyone with run-off-the-mill restaurants dishing out average food and cheap liquor.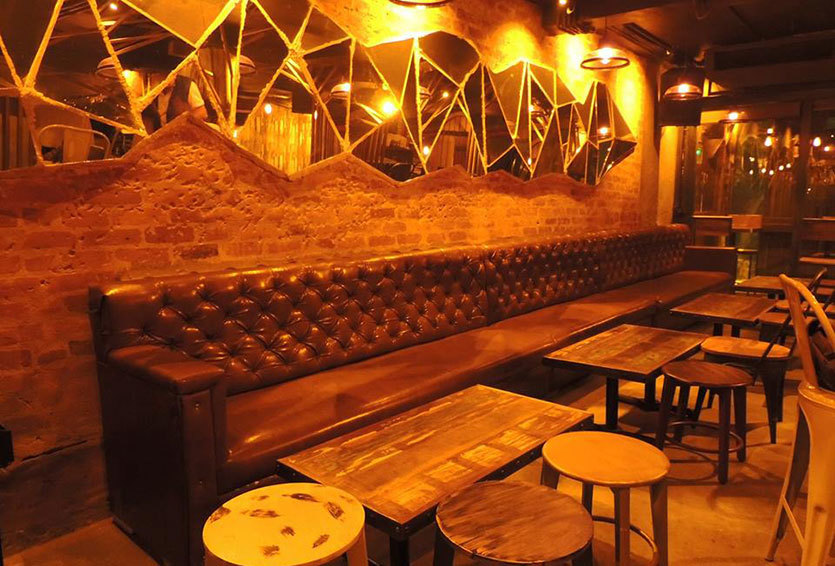 But worry not, we've finally discovered the next big thing and the experimentative dishes this place serves are going to make you want to plan a Saturday night out very soon, with your friends, at this super economical place. We're talking about The Rehab, a small, comfortable crash zone right in the midst of the jungle of cafes surrounding it, and it's sure to beat all others when it comes to the quality of the food.
We're delighted to inform all of you that Rehab is serving alcohol, and we went on a food rampage to choose some of the best dishes to be had along with your booze binge!
Badal Jaam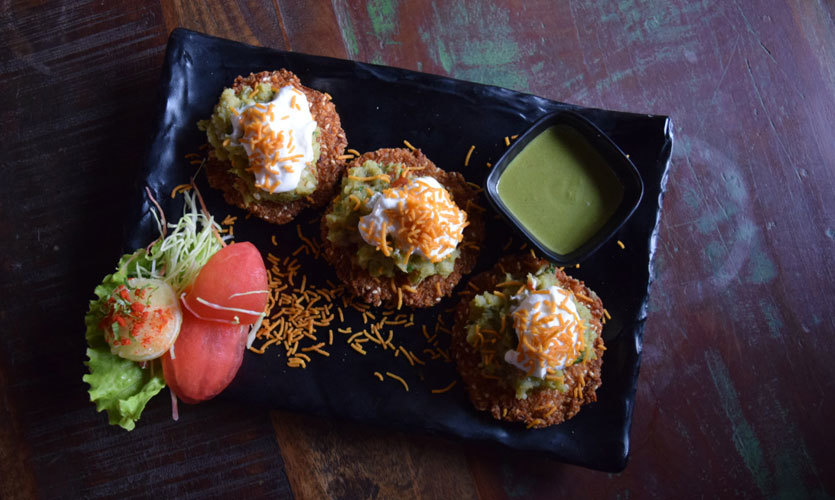 This dish is as stellar as it gets! This is a potato fried tikki loaded with spicy mashed potatoes and garnished with fresh cream and bhujia to give the ultimate Indian dish some class and sophistication! Totally delish.
Chana Jor Garam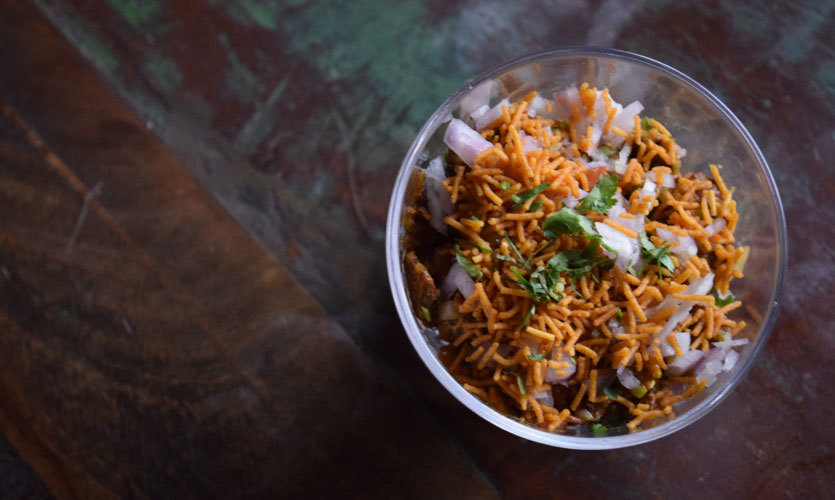 As humble as it sounds, this regional Marathi chaat can go awkwardly wrong if not prepared right, but Rehab takes the dish to a whole new level. With the moistness intact in the dish, the sweet and sour flavours on the chana mixture were totally unbelievable. Chakhna lovers, are you listening to this?!
Mutton Chapli Kebab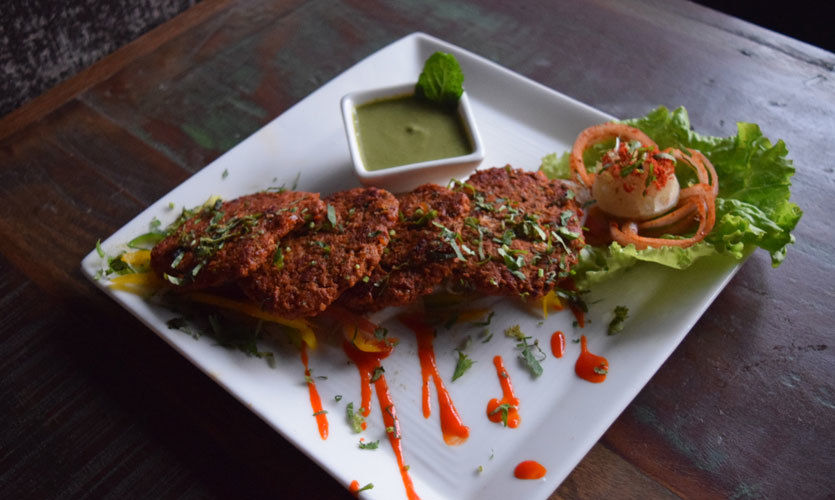 With its source rumoured to have originated in Pakistan, we're just ecstatic that at least one place in HKV justifies the meaty kebabs that the chapli are! Full of spices and ground meat, it made a killer combination to devour this dish overlooking the serene surroundings of the Village.
Ngatok Estuk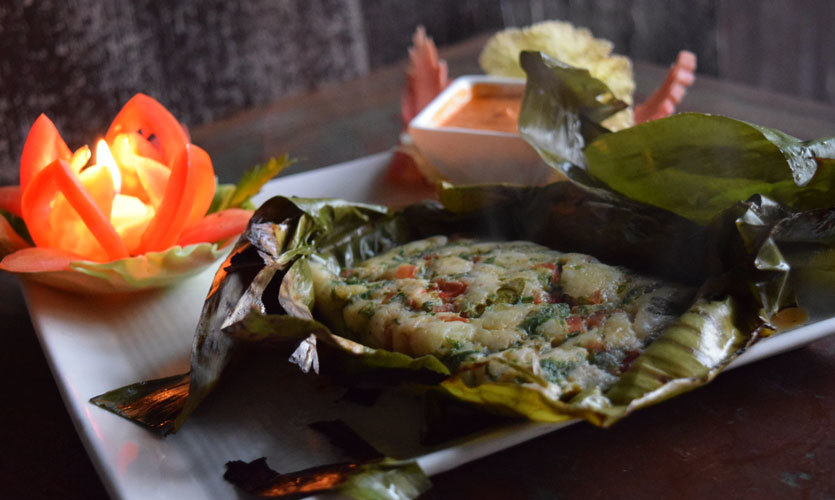 Famed for being prepared in Arunachal Pradesh, the Ngatok is a fish-based dish which is steamed and wrapped in a banana leaf. The whiff of lemongrass coupled with other zesty herbs was enough to make us a fan of The Rehab!
Chole Palak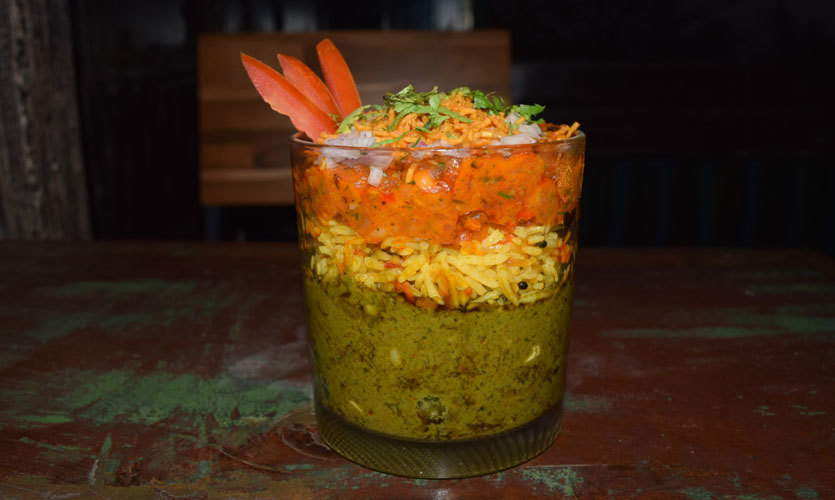 If you've been to Old Delhi, you would know that many places make a killing by serving the most innocent dishes of all time, chole palak rice and that goes for The Rehab as well! Served in a glass with each layer distinguished by such rich colours, the perfectly cooked rice, flavourful chole and palak curry were enough to give our Punjabi hearts a hearty burp! Be sure to try this guys.
Chicken Steak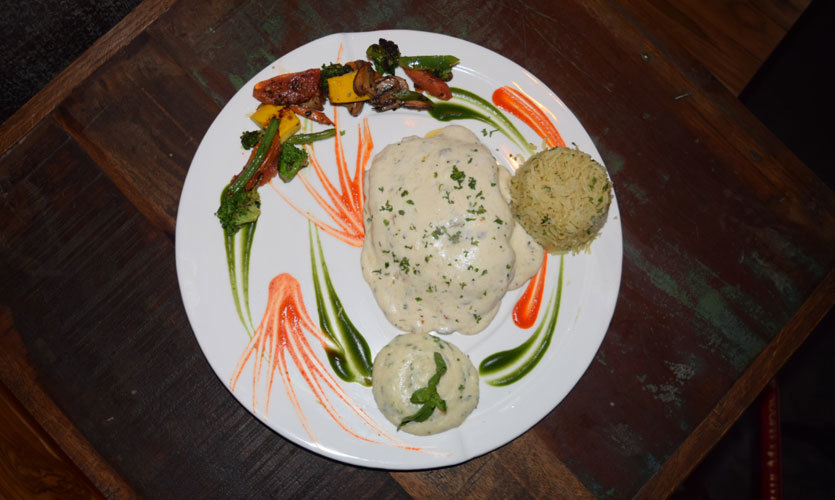 If you could believe us, then this dish alone is enough to give competition to a dish made by any celebrity chef. Two of the most succulent chicken breasts were pasted together with mozzarella and mushroom stuffing, only to be accompanied by one of the most cheesy mashed potatoes we've had in recent times! We assure you, this platter and a beer in hand is sure to make you the happiest you could ever be!
From veggies to chicken, from Punjabi fusion food to North Eastern food, The Rehab seems to have mastered the art of gaining loyal customers like us by serving quality food. One could, at the same time, also order their ever-amazing Green Apple Cucumber Coolant (thank us later after falling in love with this particular whip up) or you could simply indulge in their decadent Shahi Tukda (comes loaded with freshly made rabri, need we say more?!). Come on by!
Meal For Two | Rs 1,000
Location | 2nd Floor, 30, HKV