#FoodReview: Vodka Momos, Murgh Banno Tikka & Disco Lights @ Queen's Boulevard, Amar Colony
Amar Colony Market has added yet another jewel to its culinary crown with Queen's Boulevard, and we went by to try out their signature Vodka Momos on our nightly prowl for grub. Wait, whaaat? Vodka and Momos!? You heard that right, read on!
Lit up like a festival and with a golgappa and chaat papdi vendor right outside the entrance, QB lured us hungry souls right in. There's a bit of a space crunch on the ground floor but the couches are super comfy; a Diwali vibe runs throughout the joint in the form of diyas burning bright inside glass lanterns on every table. Groovy disco lights come on as soon as the sun goes down and owing to the mostly young crowd that throngs the area, so does their typical Bollywood playlist!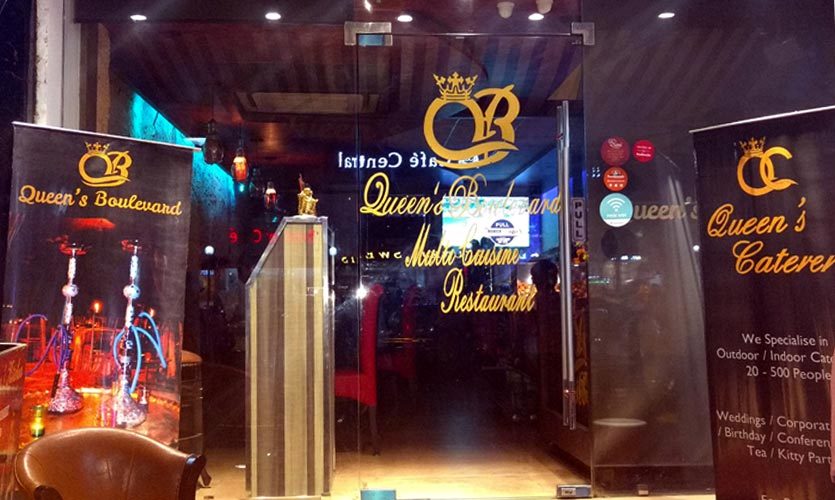 The menu has a sprinkling of Chinese and Italian as well but hearty Indian platters are their specialty. Momo maniacs can also choose from 6 types of momos including Mongolian, Afghani and Chilly; show no restraint!
Here's what we dug into this time:
Vodka Momos (Veg)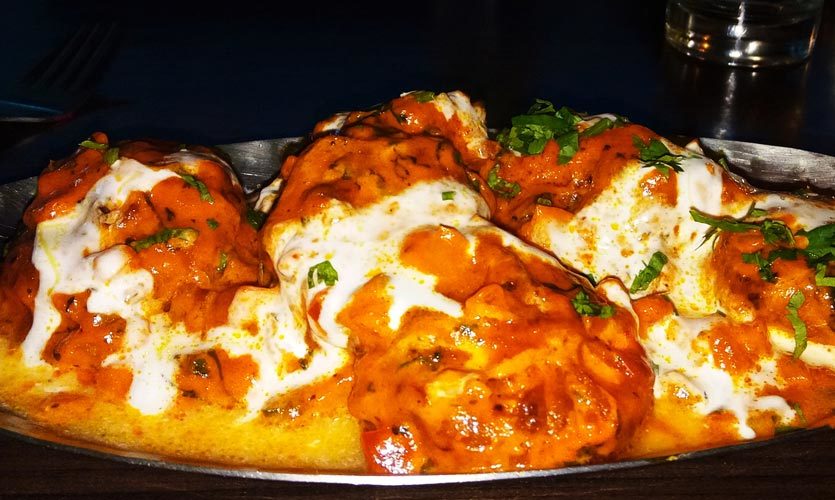 Having heard a lot about Queen's Boulevard's signature Vodka Momos, they had to be our first order of business. Although we were disappointed at the non-existent vodka flavor (apparently, it is folded into the batter), the dish lulled us into a food coma! Tandoori momos bursting with mashed veggies were swimming in copious amounts of a thick tomato, onion, garlic and malai gravy that we licked off our fingers; this was an entire meal in itself. The rest of the food lay ignored until we could see our reflections in the plate! *Drooling still*
Murgh Banno Tikka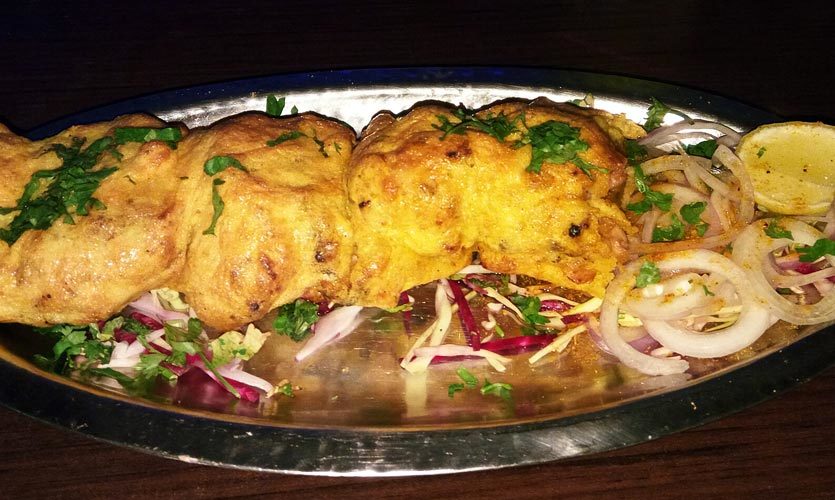 Alas, the Murgh Banno Tikka wasn't half as interesting as its name. It comprised boneless chicken pieces held together by a fried besan crust, essentially huge chicken pakoras. We felt that the besan was undercooked and the chicken was bland, but the onion rings and lemon served alongside definitely elevated the taste quotient! The quantity was generous enough, if only the protein had been marinated well and cooked longer, it would've been a super snack.
Oreo Cookie Shake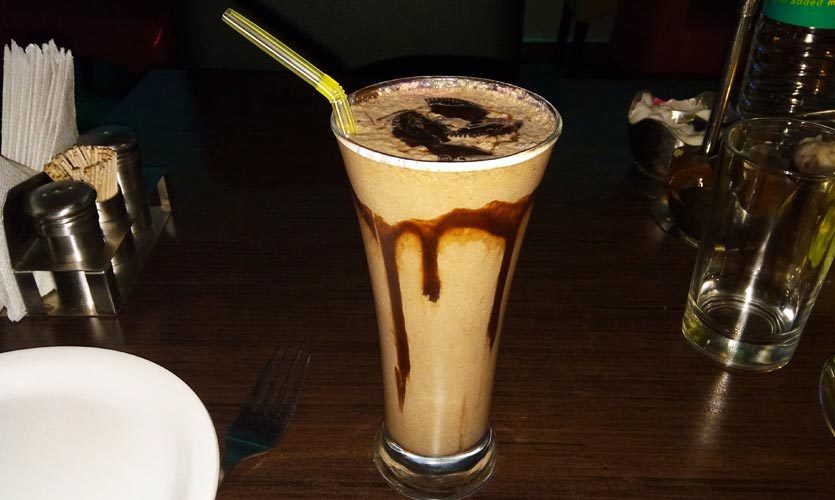 The classic combo of Oreos and milk with oodles of chocolate sauce, what's not to like here? The frothy shake had us licking our lips and floating on cloud nine! It wasn't overly sugary or heavy, which happens much too easily with shakes like these. The pieces of Oreo on top also retained their crunch and the entire concoction was absolutely nummy!
Masala Chaap Roll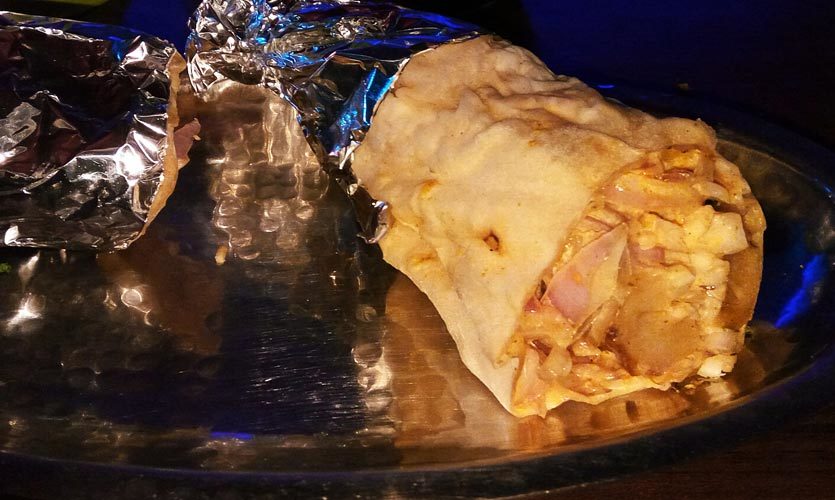 Full disclosure - the rumali roti roll was full to the brim with spiced onions and cabbage, so much so that we had to go on a treasure hunt to locate and taste the tiny pieces of chaap. It was also a bit dry. Every mouthful had a distinct flavor and the roll was quite big, but failed to blow us away. With Hunger Strike just around the corner, we wouldn't take a detour to QB just for the rolls. Go for this if you are famished and not too picky!
Gulab Jamun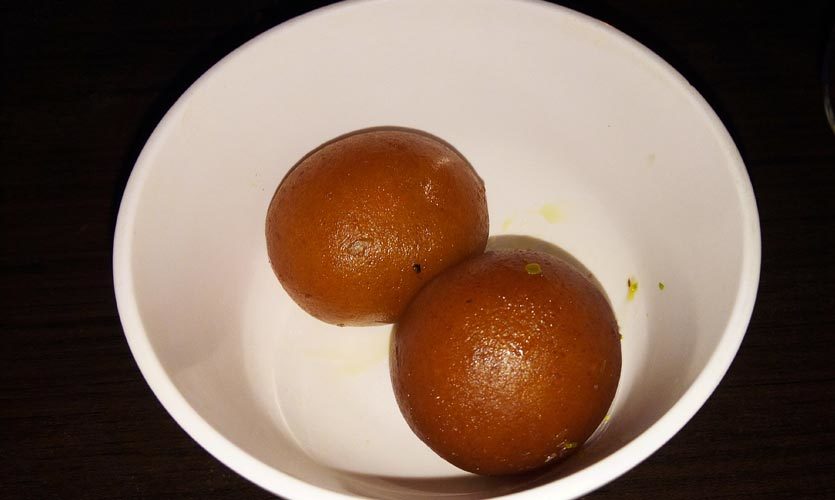 Hot, soft and juicy, the Gulab Jamuns surrendered easily to our jabbing spoons and made for the perfect end to our dining experience. Weight-watchers can rejoice at the lack of chashni but if that is a deal-breaker, then you can opt for their Phirni or Vanilla Ice Cream instead.
If you're done drowning in all the pastas and pizzas that are taking over the town, then head to this newly revamped restaurant for a sumptuous meal fit for a king. The best part? A meal for two will only set you back by 800 bucks (approx) and yes, they accept cards (thankfully!). All you #InstaFoodies, WiFi is on the house here!
If you land up in Amar Colony with late-night munchies, then Queen's Boulevard might just be your savior, their disco lights flicker till 2 AM guys!
Location | C-11, Main Market, Amar Colony, Lajpat Nagar IV
Timings | 1 PM - 2 AM
Meal For Two | Rs 800