#FoodReview: Gorging On Platefuls Of Tandoori Momos & More @ The Legendary QD's In Satya
QD's in Satya Niketan has been around for years and has gained popularity as a South Campus favourite over time with branches strategically located in both North and South Campus. This particular outlet is located on the side street just opposite Sri Venkateshwara College. If you have trouble finding it, you need to simply ask any student around, and they're sure to point you in the right direction. Also do note that finding a place nearby to park your vehicle can be time consuming, so cabbing it might be a good idea!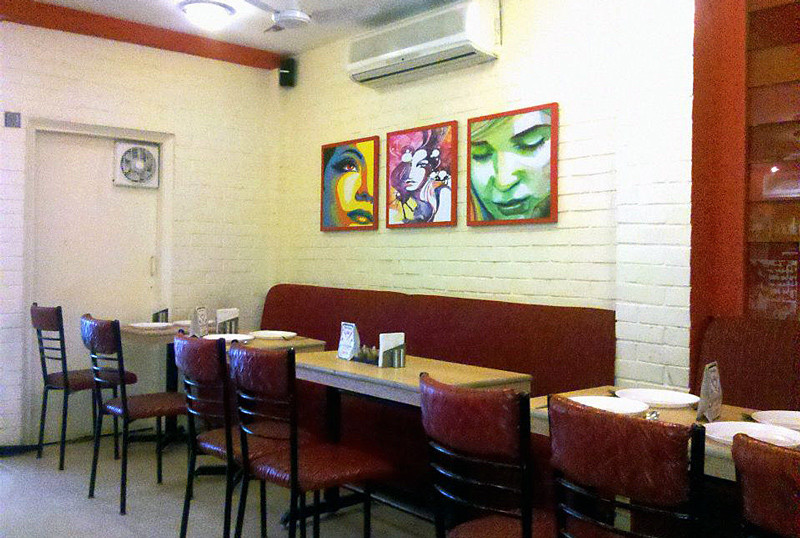 We dropped in for an early lunch on a weekday noon and it wasn't too crowded at the time. The crowd starts filtering through around 1 PM when students flit in to have a quick lunch between classes and the place is filled with constant chatter. 
The restaurant has a red-coloured theme, and one side of the wall is covered with a collage of random movie/music posters with a mix of English and Bollywood pop songs playing in the background. The décor gives the impression of it being a typical fast food restaurant. 
They have a range of iced beverages on the menu, but no hot beverages though. Here's what we dug into on our visit here!
Peach Ice Tea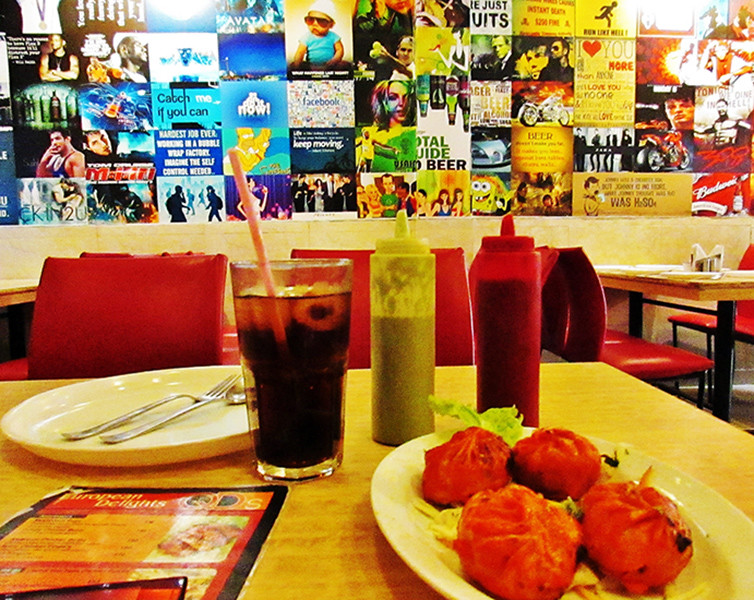 The first thing we happily ordered was a Peach Ice Tea. It had a distinct peach flavour to it, but was a tad bit too sweet for our liking. We suggest ordering a more refreshing option such as a Mojito instead.
Honey Chilly Potatoes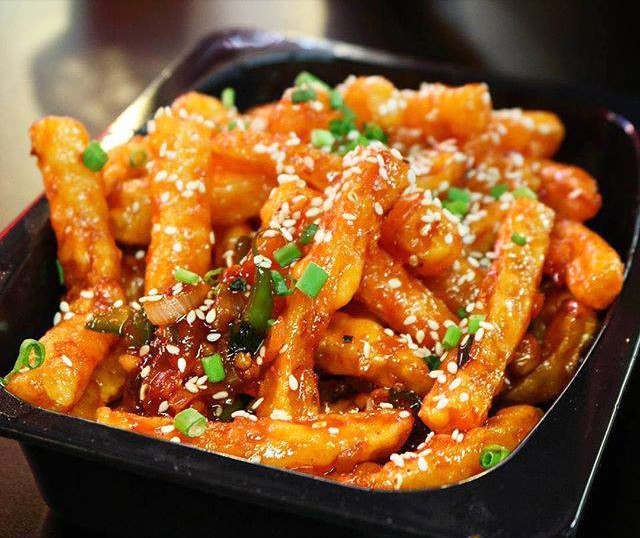 We then went in for another popular dish found here, the Honey Chilly Potatoes which were served hot and crispy. A full plate consisted of a large quantity, which can be easily shared between 2-4 people. It was topped with spring onions and was extremely spicy with only a slight hint of sweetness/honey to it.
QD's offers a variety of both Chinese and Mughlai combo meals. Chinese combos consist of one portion of a gravy side-dish with either fried-rice or noodles. Among other standard Chinese dishes, there are soups and thukpa on offer as well. Their North Indian main course menu has all our favourite dishes from Palak Paneer to Butter Chicken listed! 
Tandoori Momos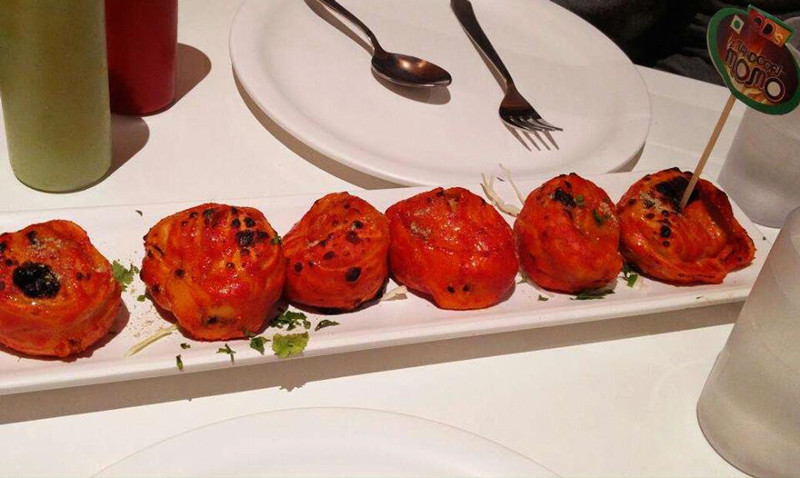 We had to try the famed Tandoori Momos that everyone seems to relate to the place; they are a QD's specialty! On request, they served us half a plate, with four sizeable chicken momos. We could smell the divine momos long before they reached our tables. Having a typical tandoori taste on the outside and finely shredded chicken inside, it was unlike the typical plain steamed momos found in abundance everywhere else. The quintessential charcoal smell and taste surely reminded us of chicken/paneer tikka best had with green mint chutney and sprinkles of chaat masala. Yum yum!
Chicken Shanghai With Noodles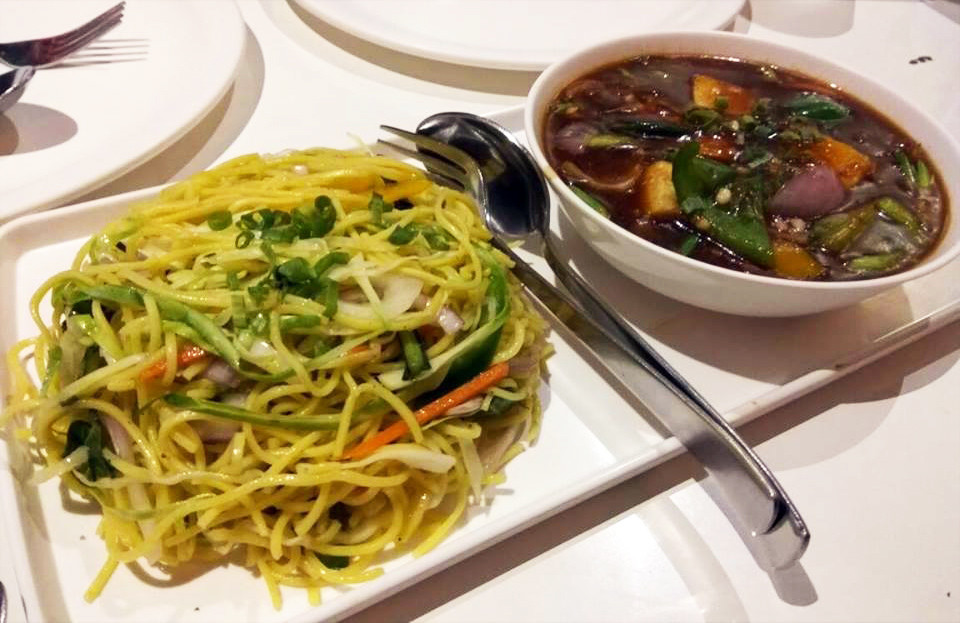 We tried the Chicken Shanghai with Noodles which is quite filling in itself. A bowl of Shanghai Chicken is served along with Hakka Noodles. The gravy had lots of added garlic, some pieces of boneless chicken, but was nothing too exceptional. 
The staff is pleasant and service is prompt when less crowded. During peak hours it will require a minimum of 15 minutes of waiting around outside. 
If looking to satisfy your appetite with Chinese or North Indian fare or just a plate of their popular Tandoori Momos, all at reasonable prices, then this is the place to be! Just gather your gang and head on over!
Meal For Two | Rs 700
Location | 294, Satya Niketan Market, Near Venkateshwara College, Satya Niketan