#FoodReview! Best Hangout Joint For Pets & Their Hoomans: Biker Haven Throttle Shrottle
A modern day version of a dhaba; we visited Throttle Shrottle, a popular hangout joint amongst bikers. The place is modelled upon a bike workshop, which was exactly what it used to be when it first opened up. The place is now more than two years old and has come a long way; not a bike workshop anymore - it's a full-fledged café. Visit the place on a Sunday morning to spot some of the meanest machines out there. The café is 15 minutes from Gurgaon, on the Gurgaon- Faridabad expressway, and is pretty easy to spot or you can trust Google Maps to help you reach there, of course!
The café looks like a junk art gallery and you'll find all sorts of junk artistically showcased, which goes well with the workshop theme they've got going on, and at the same time doesn't look like a complete kabadiwala's shop! The place is pretty extensive, divided between an indoor and outdoor seating area.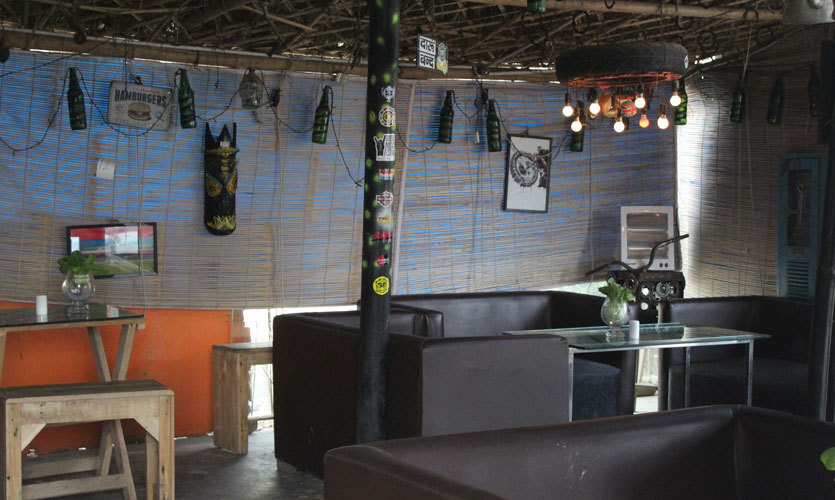 The café is also home to the friendliest street dogs, a crazy parrot, a shy turtle and a very smelly rabbit. Along with catering to humans, the café is pet friendly too; they'll whip up good stuff for your pet as well; not only that, they also have a huge lawn with a mini track for pet parties. Humans and pets can finally party together!
As far as the food is concerned, they have a very elaborate yet simple menu, nothing too fancy but basic dishes and drinks that everyone loves. From a good old boiled egg to Chicken Manchurian, they have you covered.
Veg Platter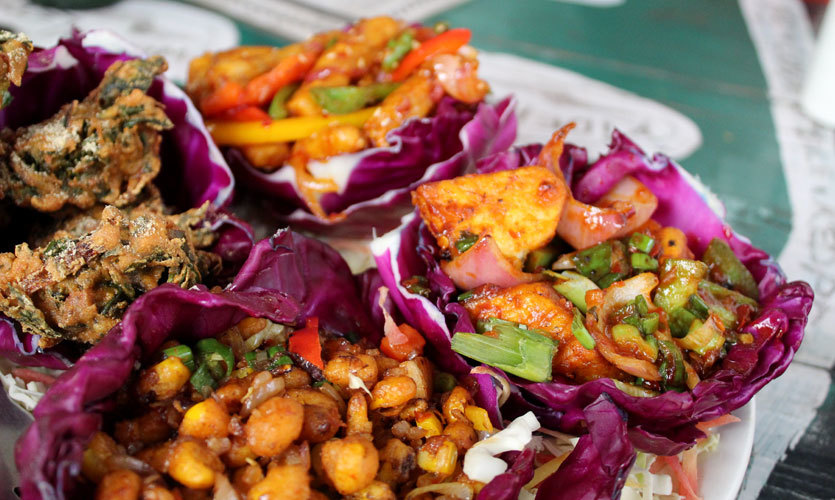 We started off by ordering the Veg Platter, four huge cabbage bowls filled with crispy corn kernels, Honey Chilli Potatoes, Chilli Paneer and Mix Pakoras. The platter was a steal at just Rs 200, more than enough for two. We loved the colourful purple plating and all the dishes except the Mix Pakoras, which were a tad bit salty. That aside, the dish is a must try!
Gobhi Ka Parantha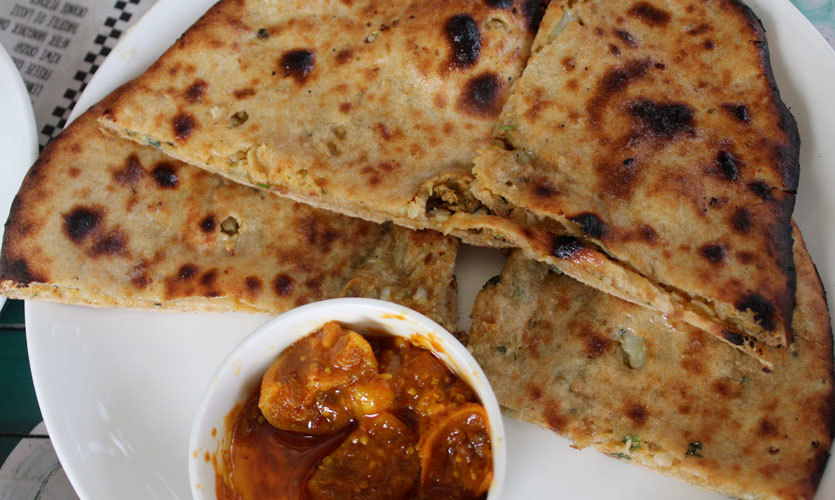 Like we said, this place is a modern version of a dhaba, and it is unacceptable to not eat a parantha at a dhabha! So after much thought, we ordered Gobi Ka Parantha from their menu. A giant parantha cut into four symmetrical pieces was served to us with some achar, vinegar-soaked onions and green chutney. Again, we were impressed with the quantity and the taste. The filling was a mix a cauliflower and potatoes with lots of Indian spices.
Dal Makhni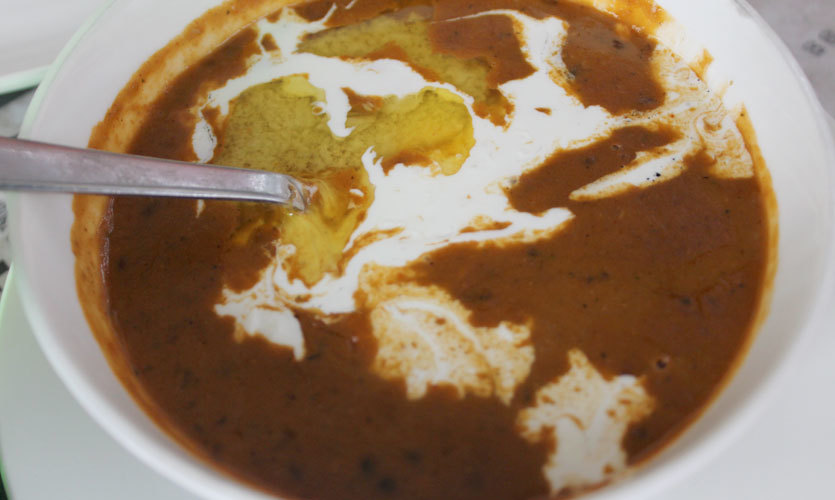 Another absolutely delicious dish! The creamy and rich taste of Dal Makhni was absolutely gorgeous, and honestly we didn't expect the dish to be this good. We paired it with Butter Naan; a match made in heaven!
Paneer Makhni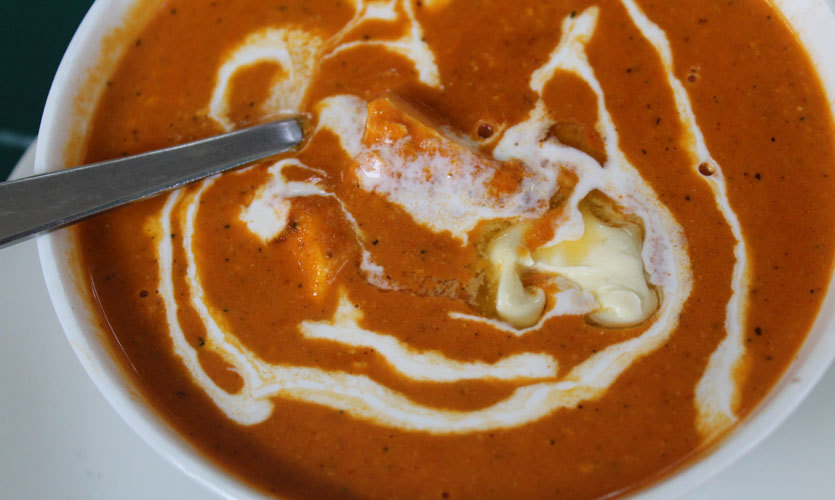 Paneer chunks in buttery tomato-cream sauce was the next thing we ordered. This Punjabi dish is a staple favourite, especially for all the vegetarians. We loved the delicious, rich texture of the gravy. And this too was paired with Butter Naan, and we polished it all off in a jiffy!
Drinks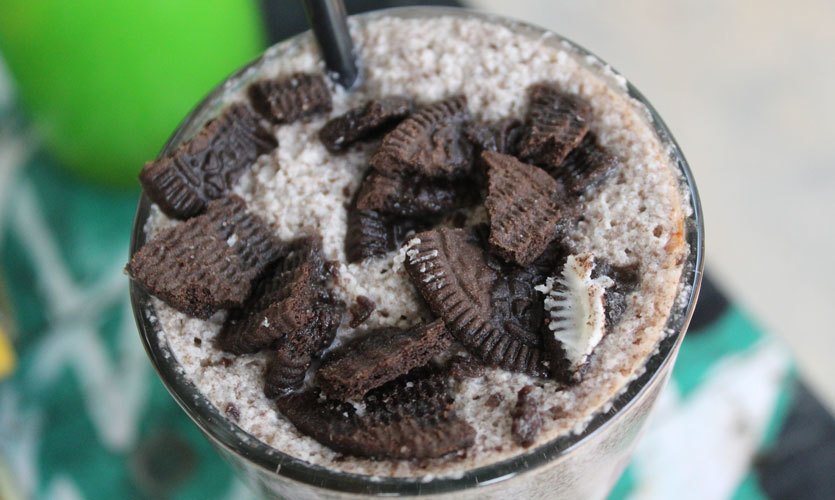 We washed down all this food with their Oreo Shake and Kiwi Crush. A glassful of thick Oreo Shake could be a dish in itself, it was quite heavy and equally pleasant to taste. The Kiwi Crush, on the other hand, was an unpleasant experience and way too sweet for our palate. Nonetheless, there are various options on the menu to choose from, and we'd suggest you try their Masala Chai, which is served in a kulhad.
This unusually beautiful place is open 24*7, so whenever you feel like admiring some cool bikes and gorging on good food, you can visit this place anytime of the day! But the ideal time to visit this place would be for a Sunday morning breakfast, when the café caters to more than 100 bikers or on weekend evenings, where you can find various people discussing bikes while munching away to glory! Come on by.
Meal For Two | Rs 850
Location | Opposite Valley View Apartments, Gwal Pahari Signal, Gurgaon Faridabad Road, Sector 56, Gurgaon
Browse Through More Images: