We Just Trawled Through The Famous Godawari Market in Noida And Here's All That We Ate
Noida is popular amongst Delhi-ites for the interesting assortment of markets that it boasts of, and we decided to take a tour of the popular Godawari Market! Godawari Market is popular for its exotic cuisines including lots of Italian and Continental delicacies. Needless to say, the place is filled with a lot of young people just hanging out and engaging in hearty banter. The market is located in Sector 37 of Noida, and is quite easy to locate once you set out on this venture.
We stopped over at two joints - Teasta and Bistro 37 and here's all about our gastronomic sojourn!
Bistro 37:
Asian Ratatouille (English Vegetables Sandwich)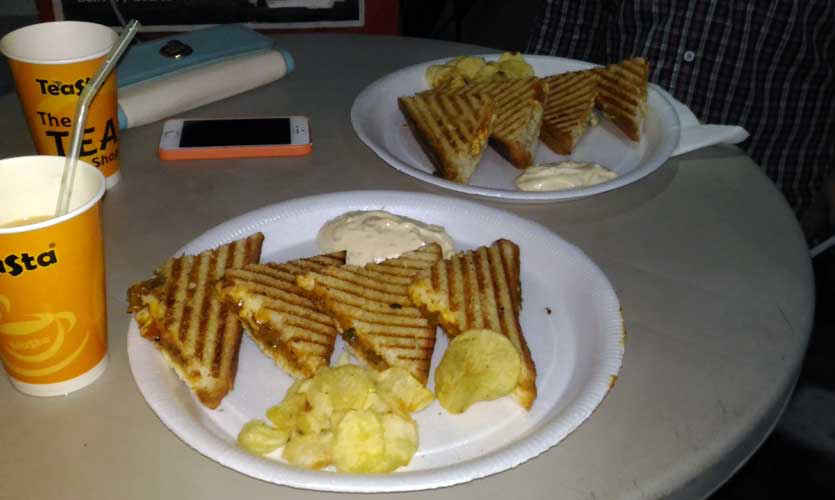 Our first order of the day was their Asian Ratatouille Sandwich, which is basically a grilled sandwich filled with delicious veggies like bell peppers, onions, tomatoes -et al, and is served with loads of cheese and dips. The best part though, was that the sandwich was abundant in terms of mayonnaise, and that truly added a distinct element to it. A sure delight for any cheese-lover out there!
Burner (Spicy Paneer Sandwich)
Realising the Burner was a popular option, we decided to make a go for it, and we loved it! As soon as you take the first bite, the spiciness hits you hard and it's the perfect dish for all the spicy food lovers. The sandwich was nicely grilled and had ample quantities of paneer, chillies and mayo. We sure were glad after ordering this sandwich. Here's a caveat though - having a glass full of water by your side is something you'll really be thankful after you're done with it.
Aglio 'e' Olio Pasta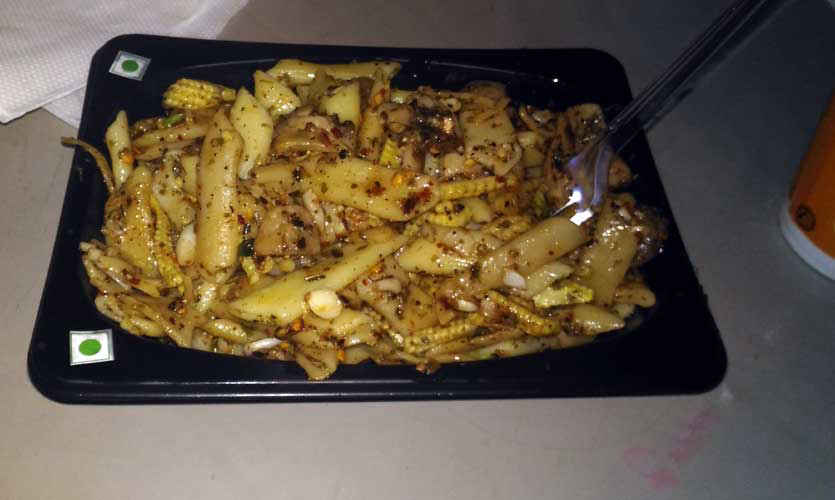 Quite the tongue twister, isn't it? And so is the taste for your taste buds, because it was one of the spiciest pastas we have ever had (no kidding)! The overall taste, though, was not exactly amazing, so we'll give it an okay-ish verdict. The reason behind this is that although the spiciness brought out beautiful flavours of the dish, the pasta lacked in terms of sauce, which made it a bit of a let-down after the sandwiches.
Teasta:
Peach Ice Tea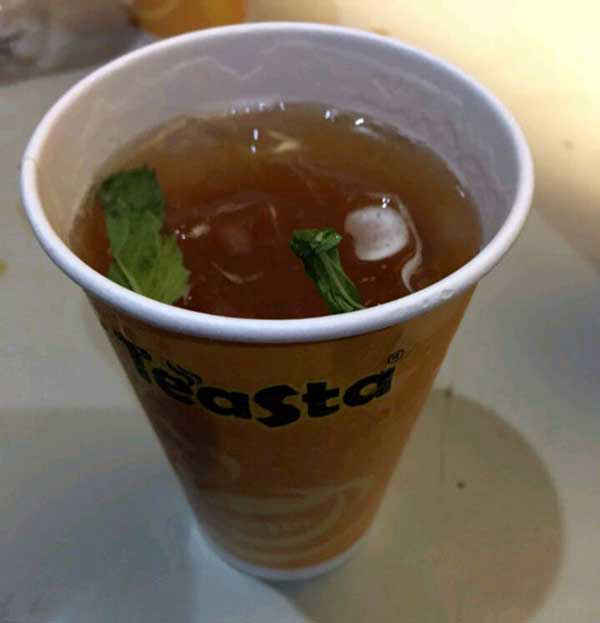 Continuing with the delight we gave to our taste buds through the first order, we decided to take it a step further and go in for their much-loved Peach Ice Tea. To begin with, the ice tea was of the perfect temperature and had a certain kick to it that made us feel instantly revitalised. The peachy flavour blended in nicely with the caffeinated taste of the ice tea, and the result was simply amazing. We suggest this beverage to anyone who needs a shift from the banal ice teas you're bored of!
Hazelnut Cold Coffee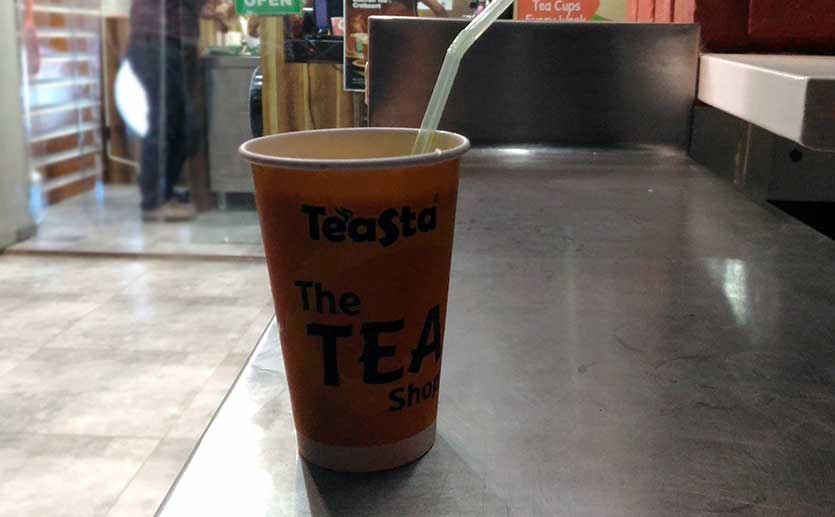 Teasta has been popular for a long time now. As the name artistically implies, the place is famous for the gamut of caffeinated drinks an individual can have here, and we were not about to miss out! Our first order was for their Hazelnut Cold Coffee, and from the moment we held the drink in our hands, we fell in love with it! The strong aroma of hazelnut, along with the perfect blend of the pungent taste of coffee was just heavenly for the taste buds. To top it all, the coffee was neither too cold, nor was it too mild to be a disappointment. We assure you, you'll love this coffee.
So there you go, Delhi! Our top picks from the famous Godawari Market in Noida, and we think you'll agree with us when we say that the place is a must-visit for everyone. It's a nice departure from the places we have all been visiting for so long now, and the flavours do add a novel touch to the entire experience.