Food Reviewing! Feasting Away to Glory The 'Mexican' Way @ Depot48 in GK I
Good food and good music are two pleasures that we can never get enough of! And when the two combine, they cause a heady cocktail of bliss and fulfilment that's unlike any other. During one of our quests to quench our insatiable desire for yummy food joints, we chanced upon Depot48, a contemporary music-themed Mexican eatery in GK I and we were hooked!

What attracted us towards Depot48 was the top-notch acoustics, designed to give patrons the freedom to just surrender themselves to the music or linger at the bar to chill. They also have live performances twice/thrice a week, we were told. Apparently, the restaurant has been professionally soundproofed and the speakers have been placed at strategic-spots that offer the best sound experience. We made a mental note to visit the place again and experience one of the live performances ourselves. But of what we saw so far, it looked super-promising.

Their menu is as exhaustive as Depot48 brags it to be, with a wide variety of flavours, meats and cooking styles to choose from. Leaving it to the chef did not seem a bad-idea to us, so we did a 'Ratatouille', and asked him to surprise us! Here's what we tried:
Cocktails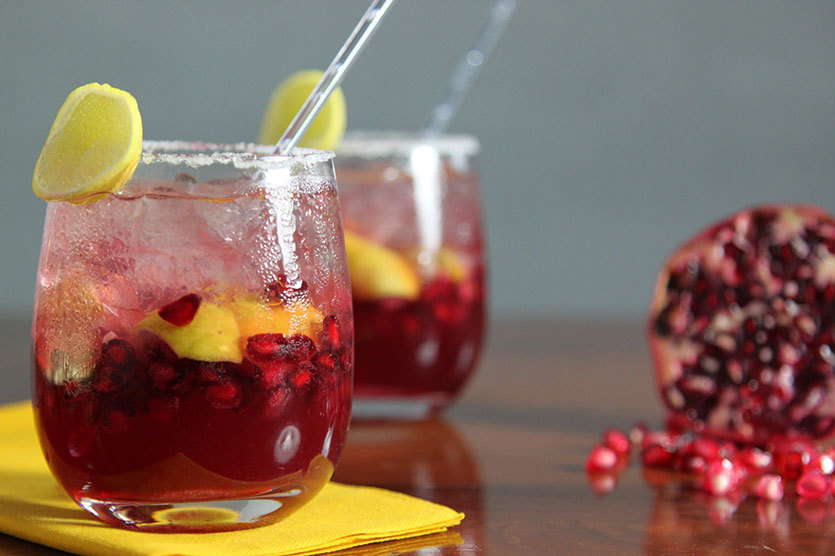 We absolutely loved the Monicatini - vodka with fresh ginger, green chilies and topped with lemonade; our second favourite was the Coccarito, which comprised Tequila muddled with thyme & ginger ale, finished with soda. Another one had Gordon's gin with guava juice named the English Flower with a spray of rose.
Spanish Artichoke & Spinach Dip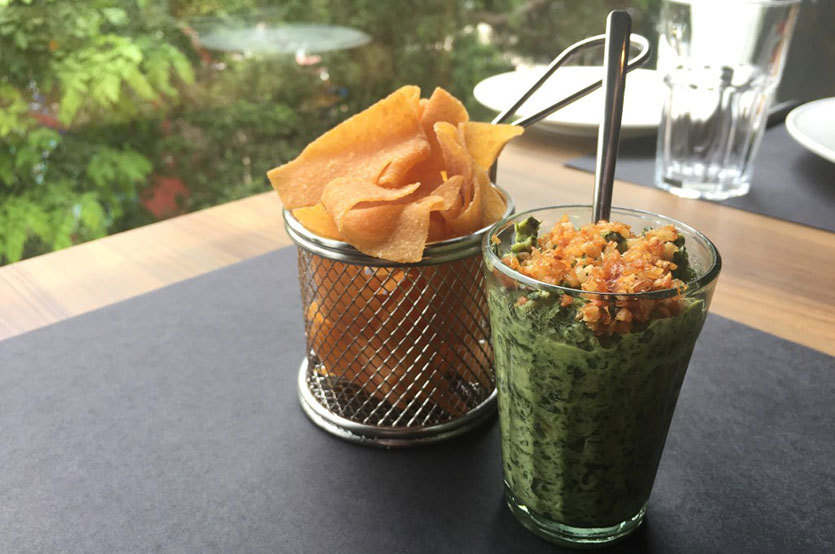 Perusing the menu, we ordered this dish, which comes in a small chai glass with a nice serving of homemade tortilla chips. It had roasted red bell peppers that not only looked pretty against the green dip, but also added a slightly smoky flavor.
Chicken Wings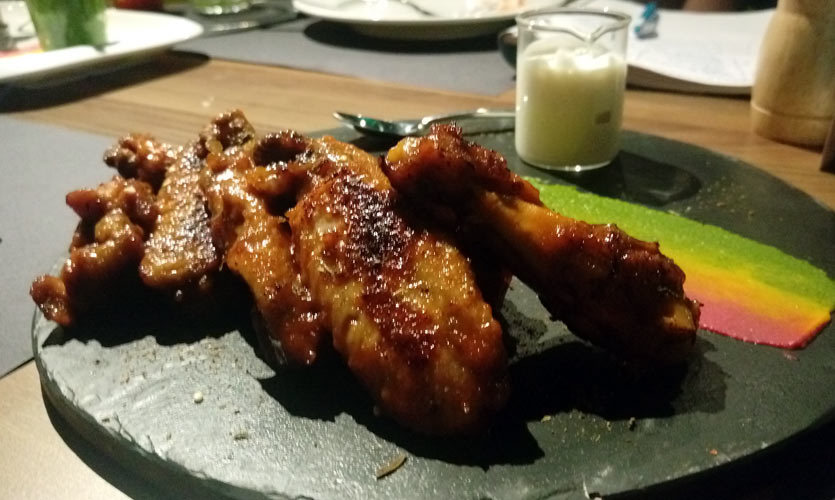 Not your regular ones, these were prepared with a special Depot48 rub served with blue cheese, and were standouts for the evening! The tender chicken had a proper crunch at the exterior, the acidic tang of the pre-applied blue cheese sauce was different and welcoming - it tasted amazingly good!
Quinoa & Chicken Salad with Pomegranate, Mint & Pine Nut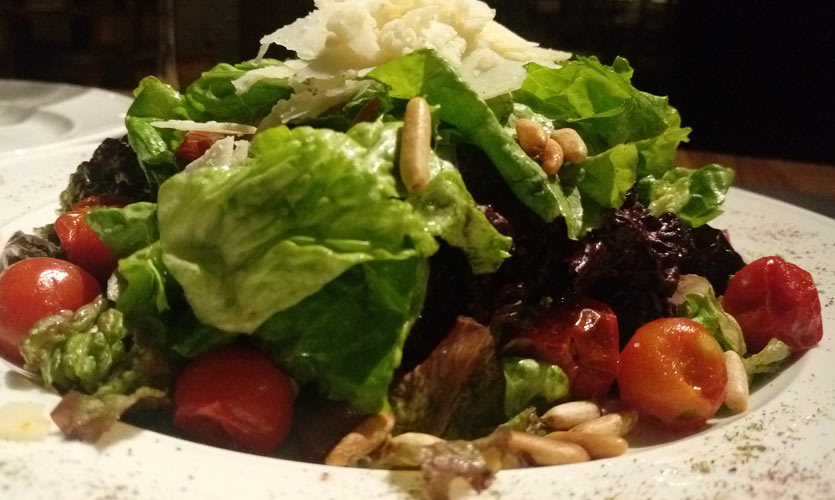 A little bit of pepper and some chilli cut through the meaty chunks of chicken, and tasted just divine! We would recommend that you divvy up its prevalent quinoa portions to ensure you don't get loaded with calories.
Slow-Roasted Pumpkin & Jalapeño Filled Empanadas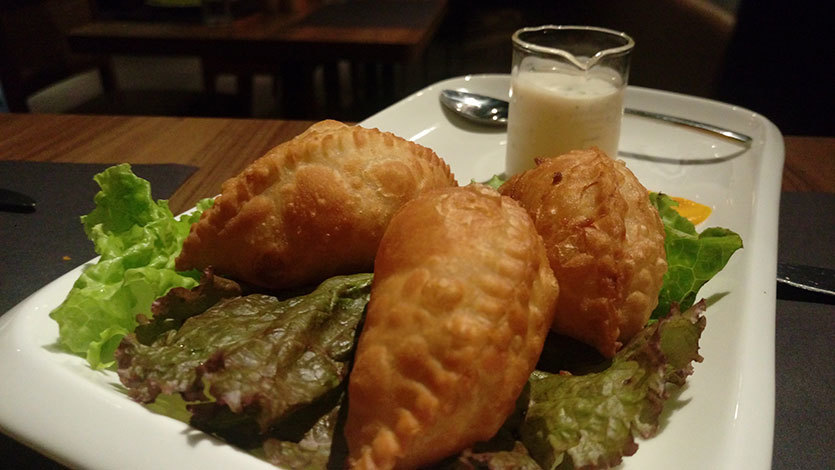 Another dish from the appetizer section, we ordered a scintillating dish of four lightly-filled empanadas which were served with hung yoghurt dip that provided a nice punch at the back of the throat. The empanadas were served open with a tasty mix of pumpkin, jalapeno and salsa – really fluffy and tender. Most of the fresh flavours were mild, counterbalanced by the strong kick of jalapeno. A great yin-yang for the taste buds, this!
Quesadilla
Next up was the house-made corn tortilla stuffed with poignant porkz refried bean and cheese filling. We dug in right away, pulling apart the soft dough to divulge the melty jack cheese and murky pork. We loved the cumin-scented cabbage with a tangy jalapeño kick.
Shredded Duck
The meat was properly shredded, in a sweet, gummy soy-based sauce, with red and greens peppers and nuts. The same was served with green apple chutney, pickled cucumber & caramelised onion. We loved the presentation and hungrily stuffed our faces!
Coffee Marinated Mutton Chops with Balsamic Reduction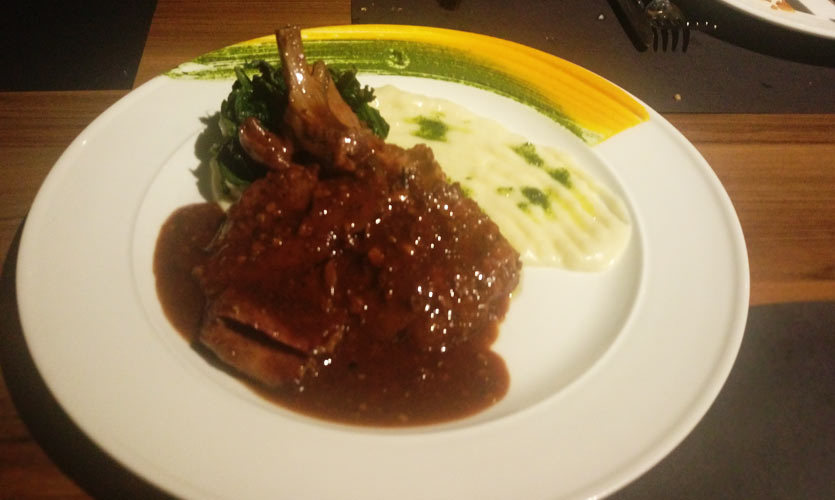 We found this to be one of the most delicious mutton recipes prepared in a simple way. Coffee and mutton are wonderful combinations and the chef created a succulent dish just by improvising the chops with a shot of espresso. Full marks to this; we totally loved it!
Burger Slider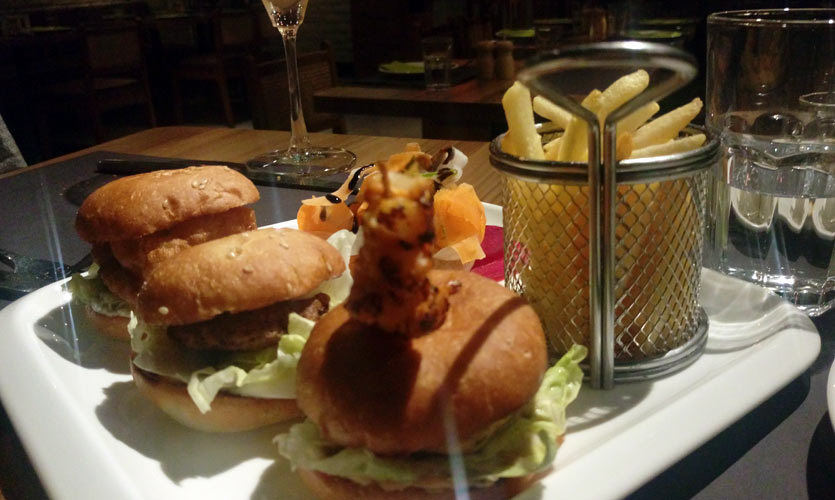 Their sliders included fried halibut fish, minced chicken & prawn burgers in spicy sambal sauce and a lamb burger with habanero sauce. The buns were freshly baked in-house and were quite soft. In fact, they were more like pavs than typical burger buns. Out of the three, our favourite was the prawns burger - it was delectably soft and crispy, one of the nicest baos we've ever tried!
Chocolate Gianduja with Caramelised Nuts Waffle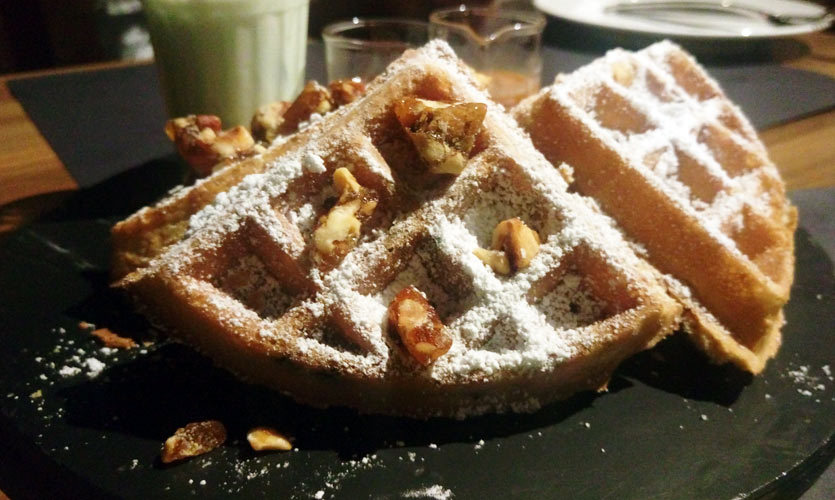 As Depot48 is famous for its waffles, we (without any second thoughts) ordered up this dessert. The waffles were ample enough portion to feed two, were crisp and fresh, and the supplementary Oreo ice cream added the prerequisite creamy element!
Overall, a great place to chill – the lip smacking food and delicious cocktails will certainly keep you going. And of course, an ambience that serves to provide the best musical experience in the city! We will definitely be back here soon!
Meal For Two | Rs 2000 (With Alcohol)
Location | Depot48, N Block Market, GK I