Connaught Place is popular for its constantly growing and established set of innumerable options it has to offer but when it comes to sentimentality, none holds so much value in our hearts as desi khana does. While we all may have our list of favourites, Kake Da Hotel is easily one of our favourite places for typical North Indian food in Connaught Place. Read on more to know all about our experience!
Located in the Municipal Market of Connaught Circle, the restaurant is a compact place, which is all too easy to locate due to the long queue that is almost always there right at its doorstep. The place is a bustling one; it is packed with people, the service is quick and if you visit it during rush hour, things might just seem a bit chaotic. The aroma of food (butter chicken, people!) is apparent as soon as you enter the place, and if these descriptions do make you question your desire to go there, believe us people, it is worth getting past all this and just enjoying a hearty meal.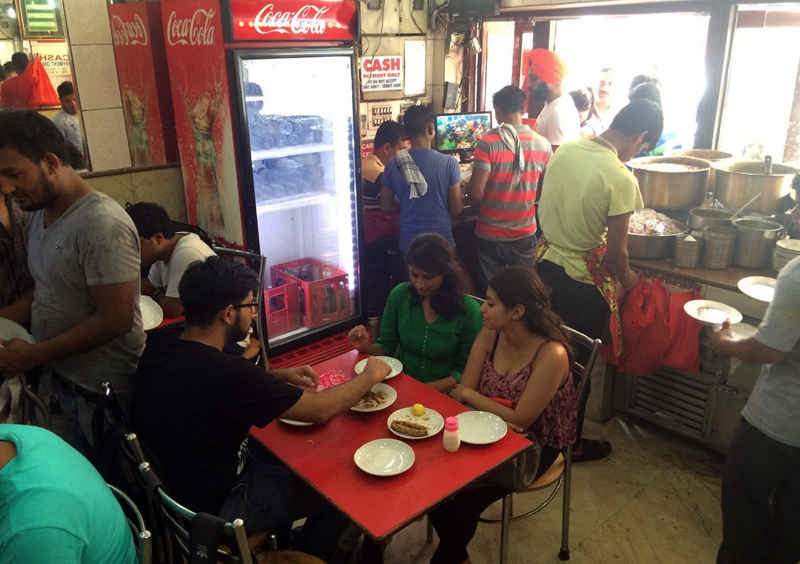 Coming to the service, the staff was exactly what you would expect from an ideal desi place; they were adept at their profession and all our items were handed to us at the speed of lightning. Needless to say, the food was fresh and heated to the very core, which made the experience of having North Indian food all the more amazing!
So here's how we rewarded our taste buds and sentimental heart with the best of North Indian food!
Butter Chicken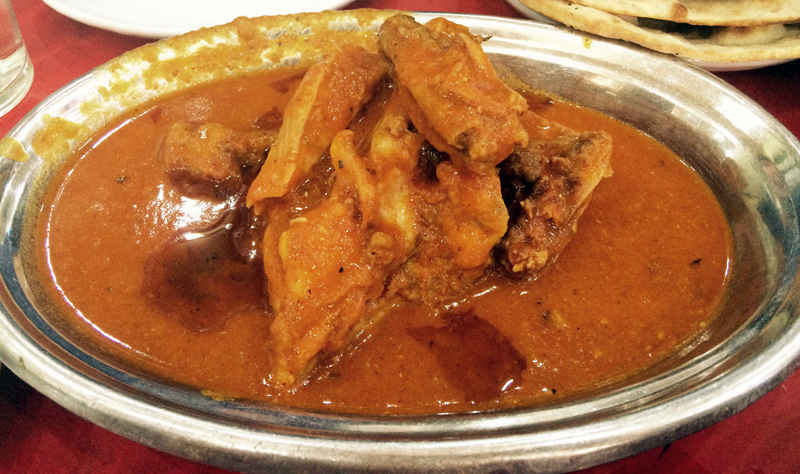 We're not going to save the best for the last, people; we begin the review with the best dish: butter chicken. If you've ever heard of Kake Da Hotel, then you must know the place is famous for its butter chicken and there's a reason why it's made in such vast quantities that the place's dominant odour is of it. The butter chicken is fabulous; it is not cooked like the other restaurants, this butter chicken is made exactly like how it would have been made at a household. The chicken is juicy, the flesh was tender and the gravy was thick and yet not so much to give only the taste of cream. The quantity was enough to suffice an average group and the taste was perfect. It was neither too spicy nor too sweet. The dish is the major attraction there, people and we are sure a lot of you might be drooling over it right now.
Dal Makhani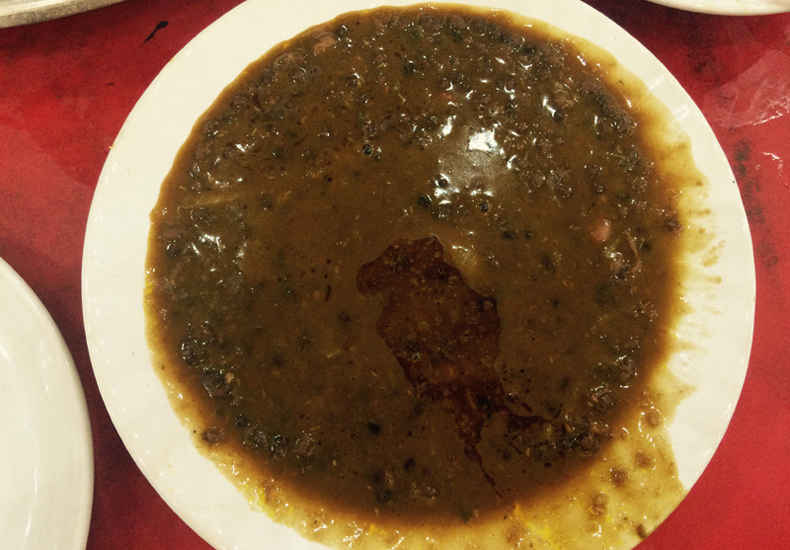 Going to a North Indian restaurant and not trying the most favoured vegetarian dish, Dal Makhani, is a big no for all of us foodies. And so we delighted our taste buds with a plate of Dal Makhani and it was brilliant. The item was delicious, with the correct amount of spiciness and masala. The only snag we did hit though was the deficiency of salt we felt in the item, but that could be easily resolved by asking the staff for it. All in all, the dish was a perfect complement to the list of items we had ordered and we surely recommend it to everyone.
Chicken Seekh Kebab
The Chicken Seekh Kebab were yet another North Indian delight for us; a plate had four pieces, which could be ample for a party of two-four. The kebabs were hot, fresh, rich in chicken, aromatic and the taste was oh-so-delicious. They were not too spicy, they weren't even that heavy and were yet enough to make us declare that we had no more space left in our stomachs to eat. The kebabs should surely be on your mind when you visit the place, people!
Roti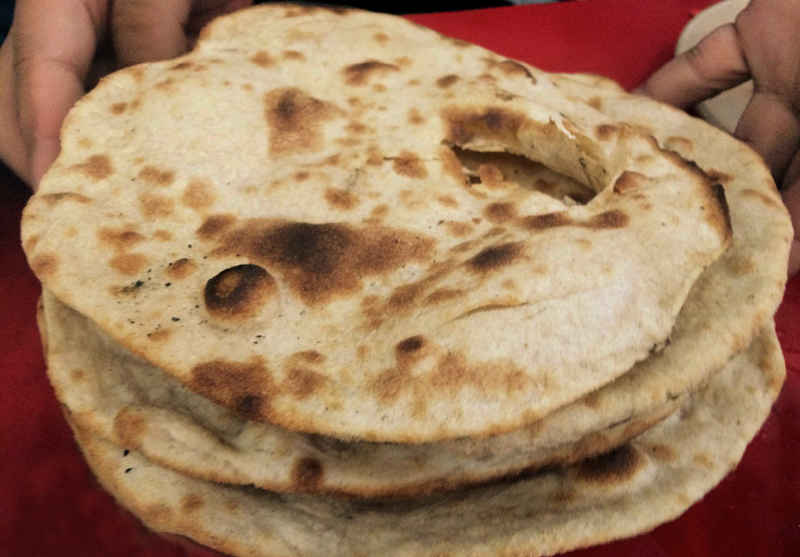 We agree, this is an unusual addition to the review but if you taste the roti at the place, you will realise why we added it here. But we'll make it short: the roti was crisp, hot, fresh out of the tandoor, and the best part, it concorded well to the standard size of a typical North Indian bread. While we know you will order roti at the place, we believe the roti was surely one of the best we had ever had.
And that's it, people. Kake Da Hotel is a longstanding delight for all North Indian food lovers. Though a bit chaotic, it is the go-to place for a hearty meal without exhausting your wallet. Experience it for yourselves!
Address | 67, Municipal Market, Connaught Circle, Connaught Place
Meal for Two | Rs. 600