Food Review | Here's How We Got Our Fix at the Trendy Getafix in GK I
Do you always find yourself amidst two roads; either to devour delicious food and be prepared for that extra belly or to eat healthy and stay fit? We feel you. Snuggled in the bustling lanes of GK lies your rescue, Getafix Café.
The store is brimming with three colours: soothing teal, a very bright happy yellow and refreshing light green, making the ambience a bright and chirpy one. With really good books and preppy music playing in the background, Getafix is a perfect place to spend your day.
Their fascination for comics and American TV series can be seen everywhere - even its menu has series inspired names, like the "Khal-strawgo fix" smoothie! We dived straight in and here's all we gobbled up - 
Fish & Chips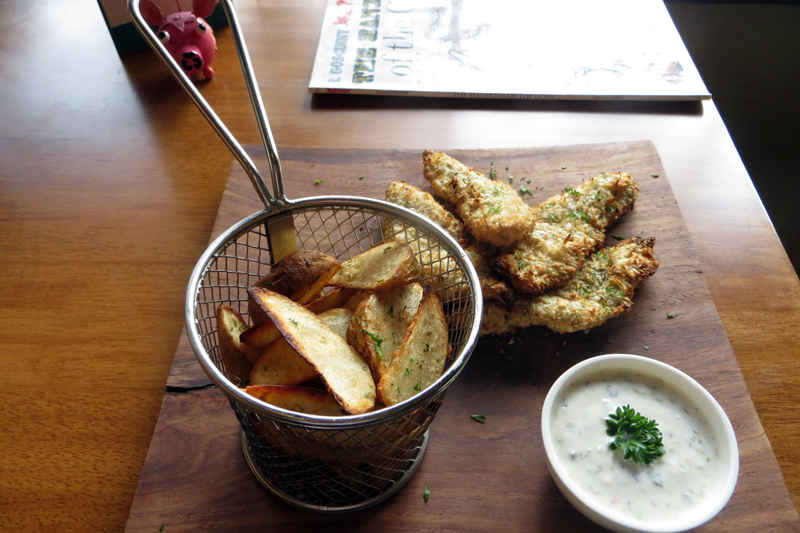 Air fried fish chunks served with potato wedges and a yogurt based dip! With fresh herbs sprinkled on the fish, and olive based dip, the dish was finger licking good.
C-Nergy Juice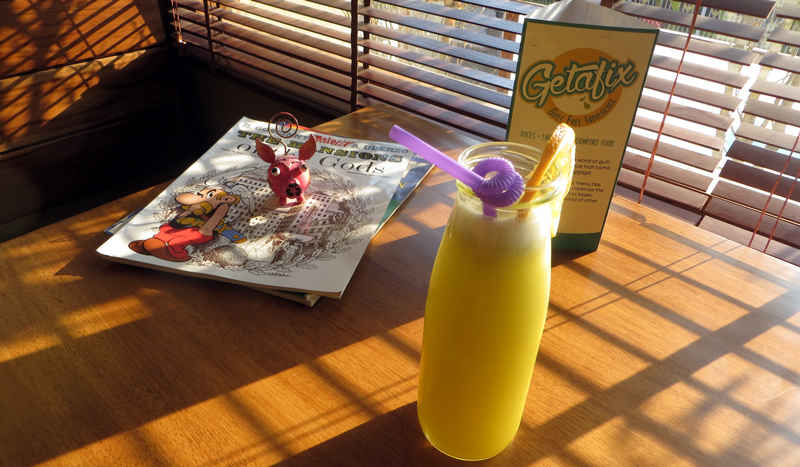 The drink is a unique and exciting blend of pineapple, grapefruit, orange, green apple and amla. We couldn't resist from gurgling down this tangy and zesty beverage.
Quinoa Burger

All you health conscious freaks, this dish is tailor-made for you! The whole-wheat buns sandwiching the goodness of quinoa and sweet potato was a healthy and a tummy filling treat.
Chicken Tikka Pizza

Topped with yogurt-marinated succulent chicken pieces,and the right amount of herbs, spices and zero oil, it seems like the pizza has vouched to make your Punjabi belly happy!
Dessert Platter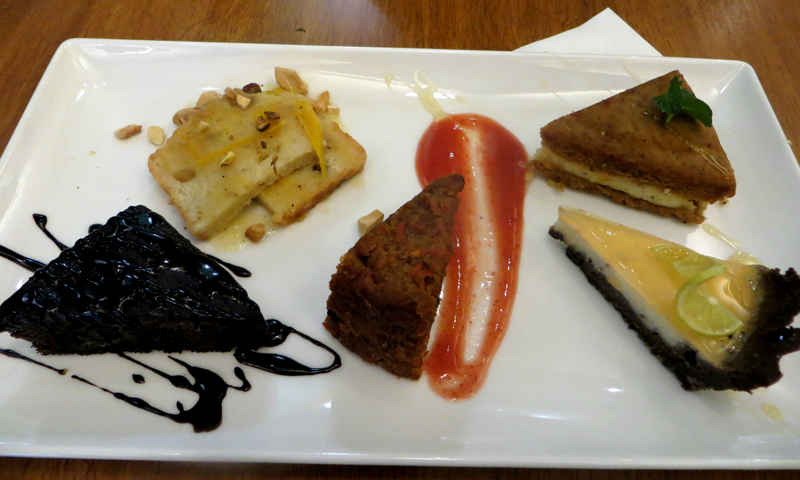 The platter was heaped with a sugar free Chocolate Brownie, Vanilla Pound Cake, Carrot Cake, Lemon Pie and Pumpkin Cake! Holy moly, the platter is a literal feast for all those with a sweet tooth! 
Finally to wash it all down, we asked for a Chamomile and Lemongrass tea. Now that we have a perfect heath fix, our taste buds and belly can finally be friends! Thanks for the lovely meal Getafix!