Boombox is quite popular in Delhi that it needs no introduction! The youth can't talk about the best hookahs in town and not mention Boombox, one can't chat about the hottest eateries and not discuss their pizzas, or discuss drinking haunts without gushing about their bartenders' mixology skills! 
And so we were delighted to hear that the team has a reloaded version in Rajouri Garden which we were all too ecstatic to check out and so we headed on over!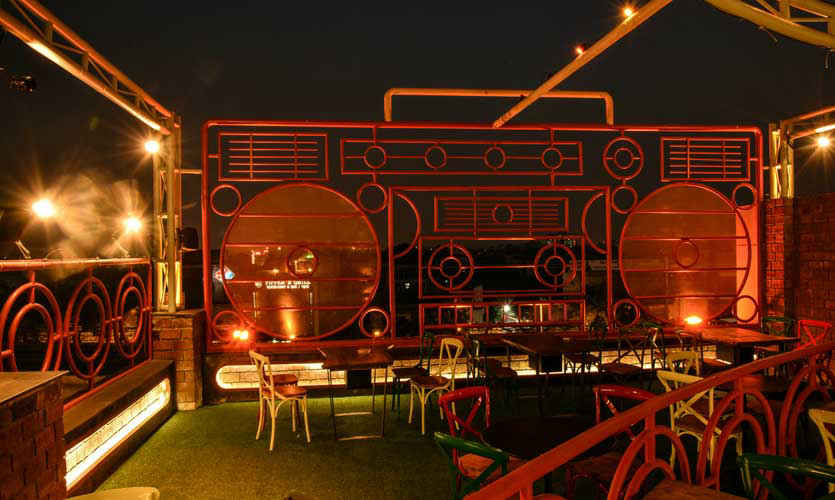 The restaurant is levelled on the 3rd & 4th floor with the upper floor boasting of a beautifully done terrace. They also have a tiny stairway leading to a smaller baby terrace specially designed to host private parties.
We were welcomed with rum-shots, well mixed with litchi and a single shot was good enough to deliver a good hit all the while tasting super delicious! Immediately after, we tried some of their refreshing cranberry based mocktails and sangrias. The presentation was unusual but good, and the taste was right on spot. They were also serving cocktails in baby milk bottles. (Hilariously creative seemed to be the mantra of the evening!)
While a ton of things were up for trying, the following were the highlights for us!
Ferrero Rocher Shake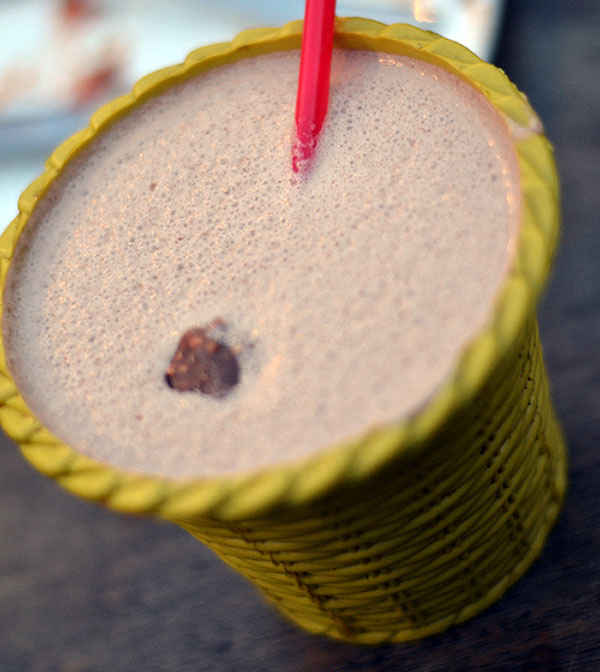 We slurped on their Ferrero Rocher Shakes which was perfectly sweet and nutty, and trust us when we say that you won't find a better place serving a shake loaded with generous bits of Ferrero Rocher crumbs.
Spicy Mushroom Tacos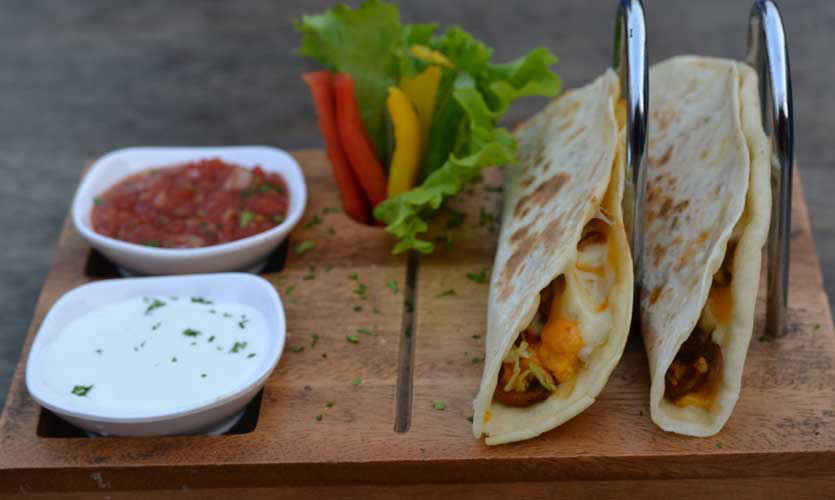 While not many know how to serve mushroom just right, the chefs left no stone unturned to make it extremely succulent, and juicy. The flavours were spot-on, and the dish was neither too spicy nor was it boring. Effectively cooked, soft tortillas were served along with was salsa sauce to add a tang.
Ortolano Peri Peri Veg Pizza
The pizza arrived with fresh vegetables marinated with peri-peri seasoning, tomato sauce, melt-in-your-mouth cheese, and mushrooms. (Our mouths were covered with sauce, but our palate seemed pleased!)
Dahi ke Kebab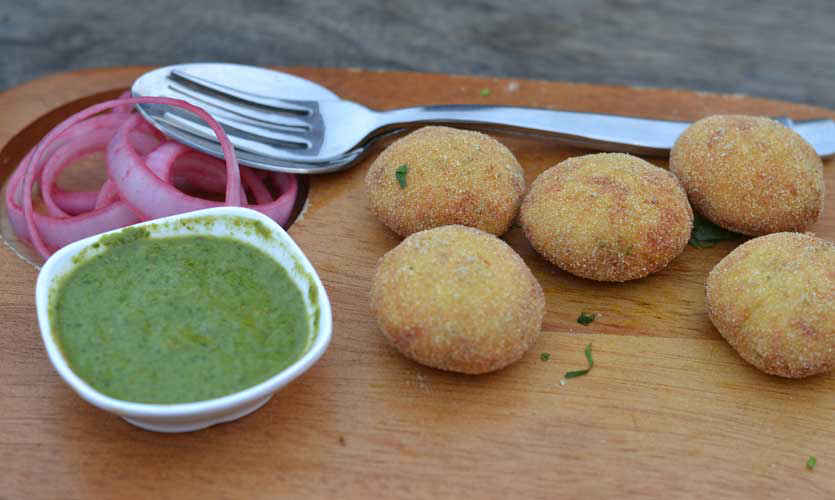 We absolutely loved the delightful deep fried yogurt balls, which were nicely done to give a golden finish, the filling was creamy and flavourful, served with a zesty green chutney and raw onion wedges. 
Lemon Cheese Cake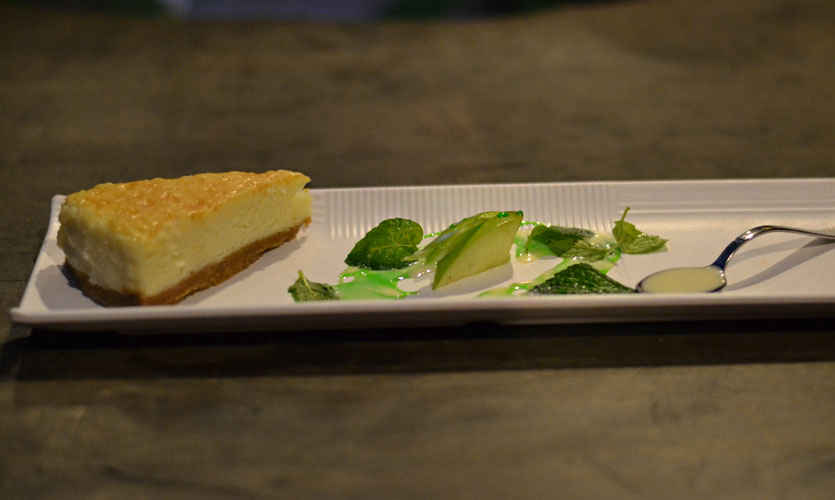 Their Lemon Cheese Cake was impeccably done; we'd give it full points for its presentation! We loved the crumbly base and the velvety taste however we found it to be a tad bit sweeter than necessary.
Mushroom Kurkure
By now you must have recognized how much we adore mushrooms, and we couldn't keep our hands off the kurkure either. We weren't disappointed, the crispy and chewy texture was to die for, and they disappeared into our bellies in minutes.
All in all, we had a blast here and are surely going to be back for more!
Location | C-10 Vishal Enclave, Tagore Garden
Meal for Two | Rs 1300