Food Expose! How Our Expectations Dropped at an Alarming Rate @ Café MRP in CP
Happy hours with your pals are priceless and that's exactly what Café MRP in Connaught Place could not deliver. At the very outset, a word of caution: if, like us, you're planning to head to this newbie due to its reputation for cheap booze, then do yourself a favour and go to a theka instead! The liquor wasn't the only thing you'd call cheap at this joint. Attempting to find a silver here turned out to be an exercise in futility, so we're gonna tell it like it was *swag-ful grins*.
Fairly easy to locate, the stairway leading up to the café is punctuated by a beautiful blue doorway that caught our eye, we passed it to climb the next flight of stairs to reach the entry for Café MRP. The front desk outside was abandoned, even though it wasn't a busy day, so we made our way directly inside (in retrospect, a regrettable decision).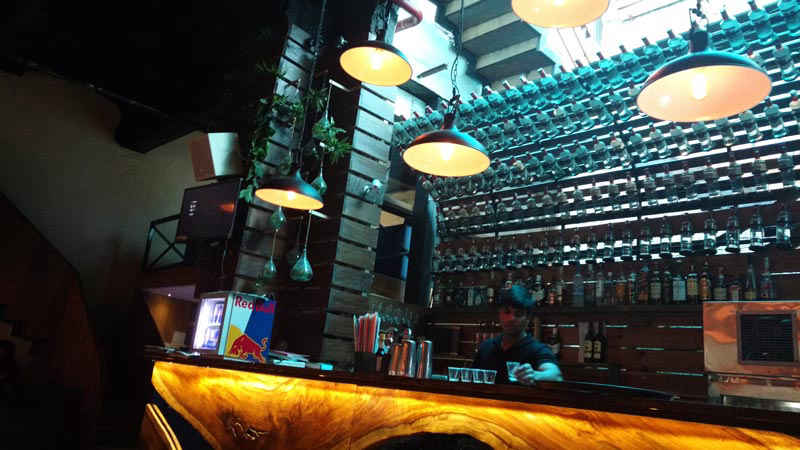 No staff came to greet us as we looked around for a place to sit until we went up to them ourselves to ask for a table after which a surly waiter pointed us towards one. (Atithi devo bhava?) The menus came soon enough, and with them a scared-looking server who took our order. Cut to 5 minutes later, the same guy turned up and asked us to re-order, because he forgot to jot it down the first time around. Right, so that happened.
The café is quite spacious, but the décor, music and lighting are nothing to write home about, but perhaps MRP relies on the hope that its patrons are too drunk to notice their unimaginative surroundings, but even the booze which we thought would be the saving grace proved to be a let-down. Here's what we ordered:
Bellini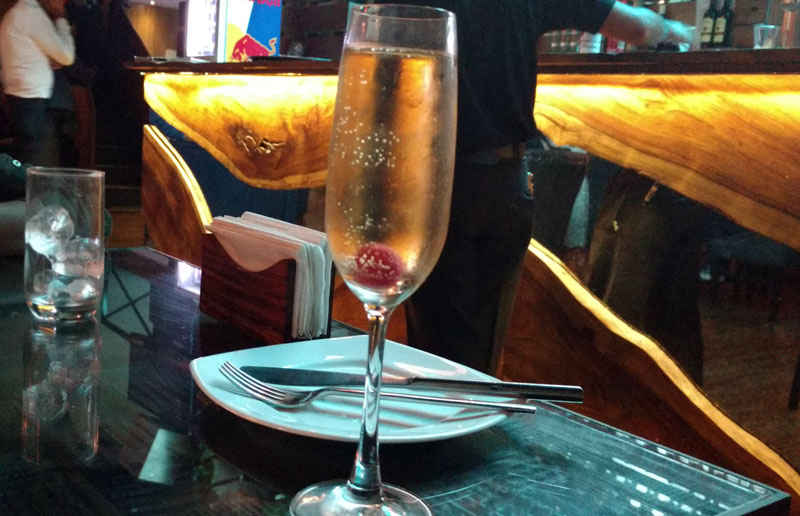 Served in the traditional Italian way in a champagne flute glass, it certainly looked good. It had that sweet fruity flavor lent by peach schnapps, but the drink wasn't as light and fresh as we would've liked it to be and we were not too inclined to finish it.
Cosmopolitan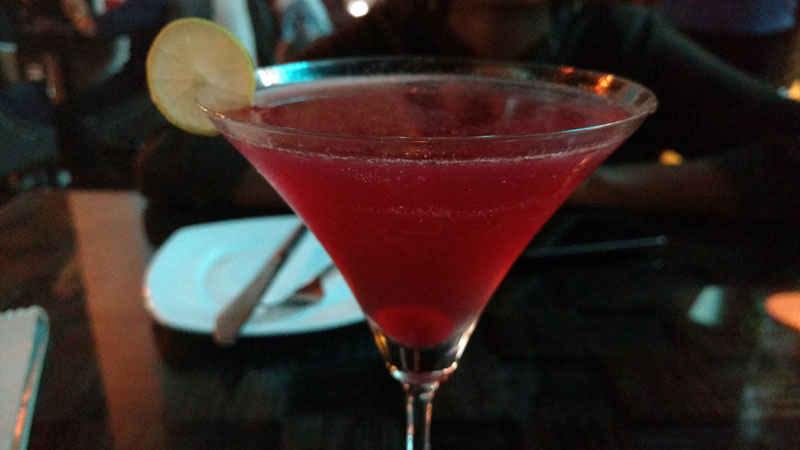 How could they get a classic wrong!? The Cosmo was overwhelmingly sweet owing to the high quantity of cranberry juice and disappointingly low alcohol content. There was a distinct lack of freshness and any kind of kick. Cough syrup, anyone?
Big Daddy Chicken Burger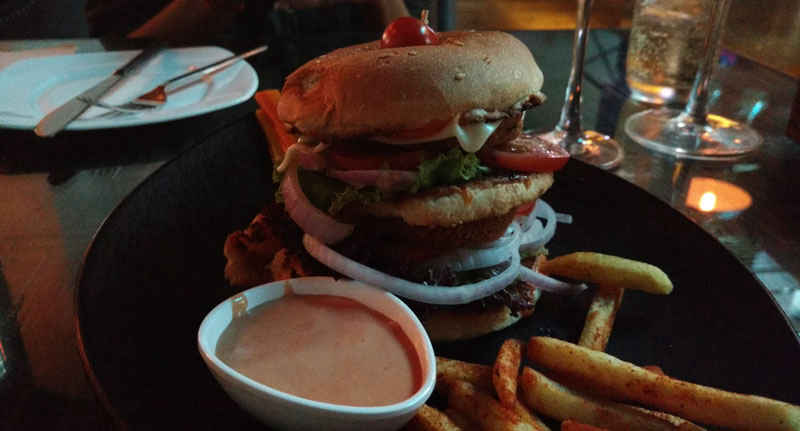 It's said that we eat with all our senses, starting with our eyes. Well, zero points for presentation. It looked like someone had punched the poor dish in the face! The bun on the bottom was clearly burnt on the inside and a part of it was broken. The chicken patty was small and bland and there was a weird 'bread patty' bang in the middle. The way the burger had been assembled made it positively unpalatable.
Ginger Ale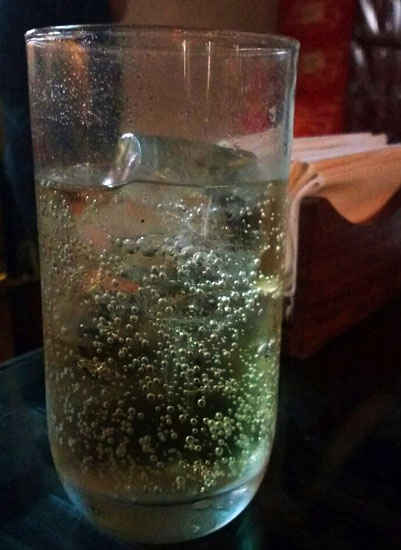 We were given a can of Schweppes Ginger Ale, which in hindsight was better than the other two cocktails that we tried. We couldn't taste the gingery edge at all and it essentially tasted like 7Up and soda, but at least it was bubbly and super refreshing.
Spicy Cocktail Sausages
Chewy chicken sausages wallowing in oil served with fried onions and bell peppers did little to appease us. The entire dish was a disappointment; good thing there wasn't too much of it. It was better than the burger though.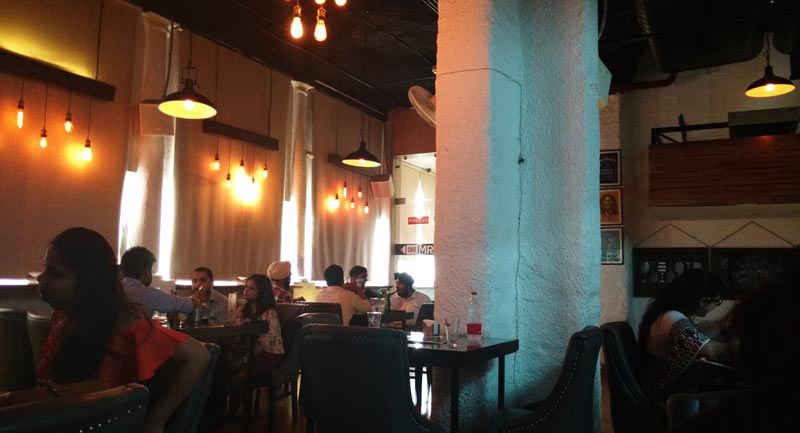 We had by then subjected our palates to enough grief for one day and decided to call for the cheque. Clearly, there's no love lost for Café MRP. We'd give the service and food a thumbs down and would not recommend the place even for cheap liquor because there's always a bunch of taxes to rain on your parade. The joint is cheaper than a lot of others in CP, that's a fact, but we'd pick My Bar and its Chilli Chicken and Dahi Kababs any day!
Meal For Two | Rs 1,500
Location | 1st Floor, C-39, Opposite Odeon Cinema, CP