It's time all of us put down our pens (or laptops) and stop to think twice. Ansal Plaza is back again! With the launch of The Sky High, the latest romantic date destination in Delhi that has all of us by storm, Ansal Plaza is all ready to stamp its authority as the coolest hangout place in Delhi, yet again.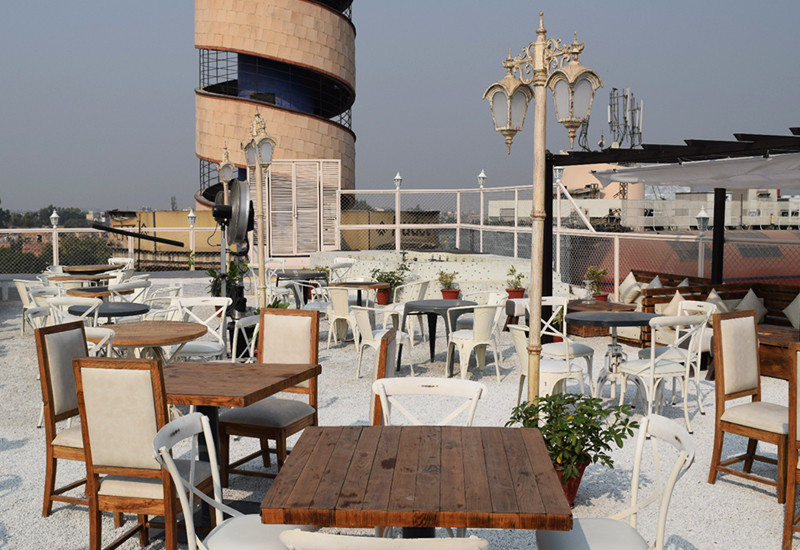 Those of us hailing from the 80s and 90s of the last millennium have unforgettable memories of this place. With such a huge amphitheatre and the coolest of shopping brands, many have remember this place either as an after-school adda or how their college love affairs were ignited right on the stairs of this plaza. We recently got down and dirty, and paid The Sky High a visit to see if it has that old world charm to rub off on us!
The Sky High has one of the largest terraces amongst the many rooftop places in Delhi currently, and has a seating capacity of - get this - around 250 people! This place serves delectable sandwiches, burgers, pizzas, Continental and Mughlai fare as well. Read on as we list out some must-haves from The Sky High!
Open Faced Toasted Panini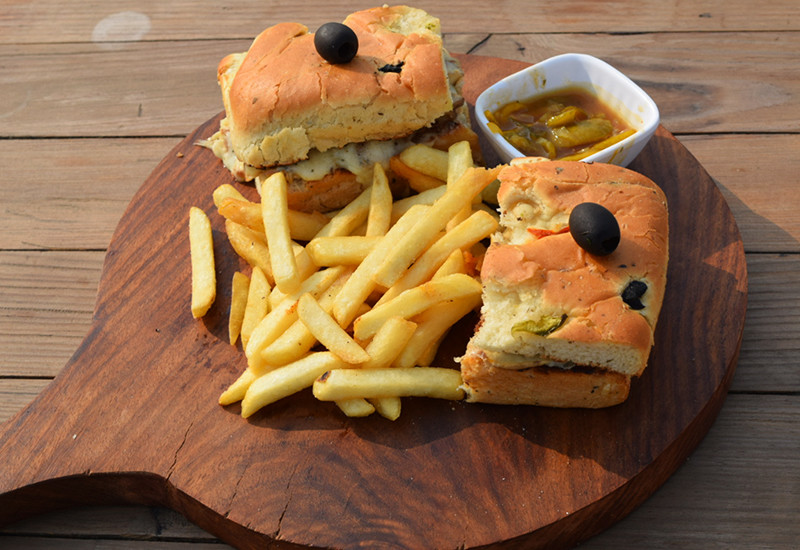 This panini with its loaves of focaccia bread and the generous dollops of cheese had us reeling with foodie delight! The glaze on the mushrooms was on-point, while the pickle dip it's served with does spice things up for those who love spicy food. The platter comes with a huge portion of perfectly fried and seasoned french fries alongside, make this one quite the filling dish!
Mumbaiya Keema Pao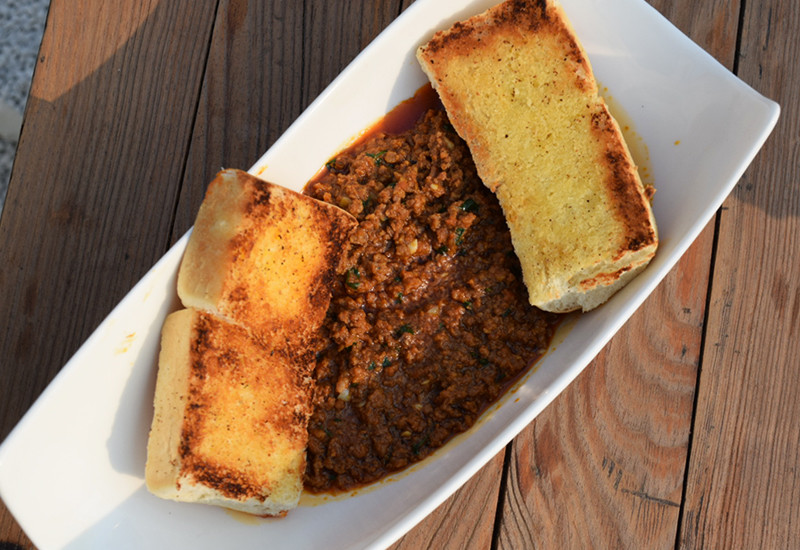 With keema pao being dished out by scores of restaurants dotting the capital city, The Sky High really gets down to business cooking their mutton to perfection! With well-buttered paos (just the way we like 'em), the keema was the winner, although we did wish there wasn't so much oil swimming around.
Veg Mezze Platter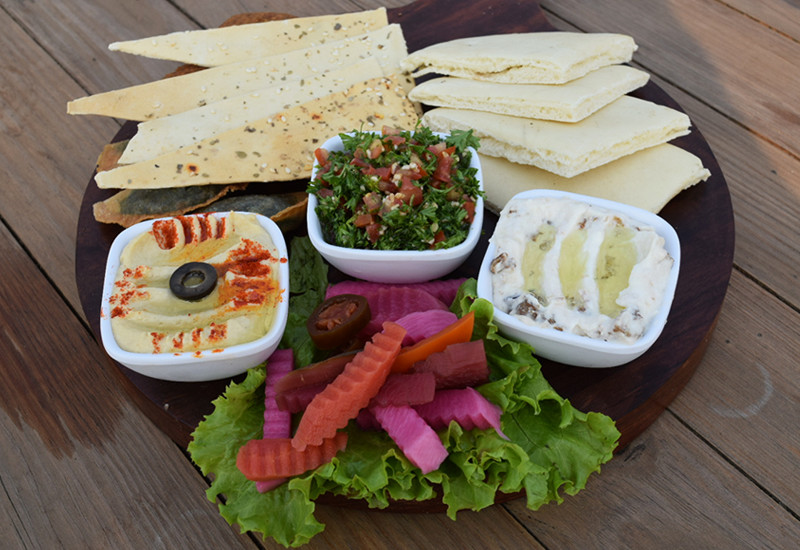 Sometimes, non veg is not the only way to a happy tummy, and we learnt this when we ordered The Sky High's Vegetarian Mezze Platter! The consistency of the hummus and tashi, the two dips served in the platter were just spot on delicious. The tabbouleh, falafel, pita bread and the crackers were all excellent accessories to this must-order dish here peeps!
Baby Pomfret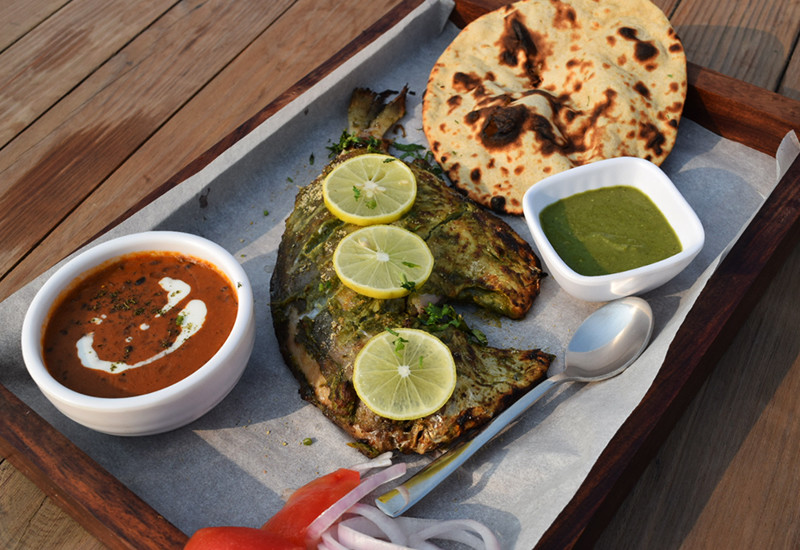 With not more than a handful of restaurants serving baby pomfret in restaurants, The Sky High has dreamed big and aced it! With a crisp grilled skin, we devoured the pomfret down to the last bone, pomfret being a fish that's grilled in its entirety as a whole. We absolutely loved the mint marination on the pomfret, and are sure you will too!
Stuffed Mushrooms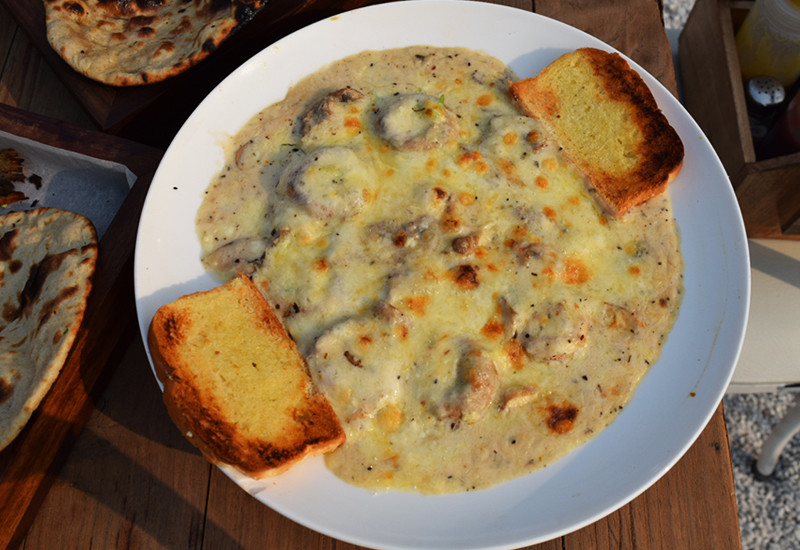 Now this particular dish is what is capable of uplifting The Sky High to legendary standards! With the inculcation of ricotta and mozzarella cheese smeared around the smooth, plump mushrooms, this dish is laid on a bed of grilled veggies which will make you crave for more than a single serving. Thank us after you've fallen in love with it, won't you?!
Chocolate Fondue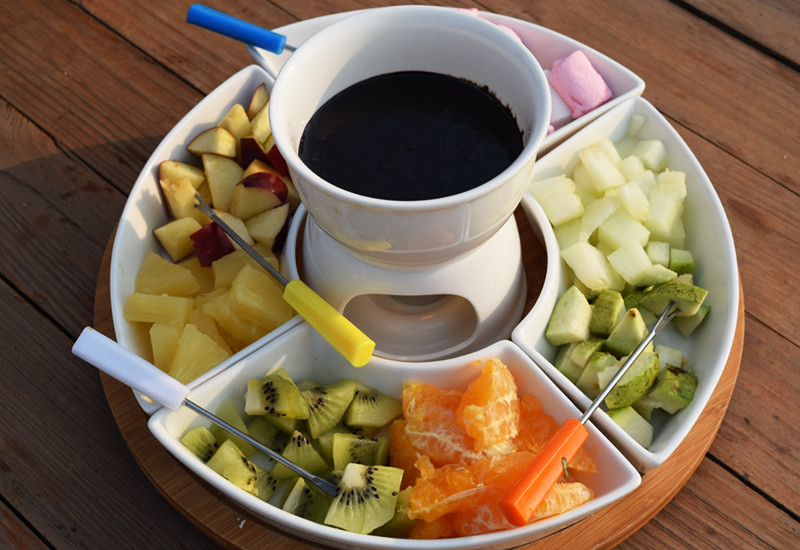 One look at the dessert menu and we knew we would never be able to live with ourselves if we skipped the fondue. Consisting of marshmallows, apples, pineapples, kiwi, oranges and guava, the liquid chocolate just elevated the entire experience onto some other level. We suggest you don't leave the place till you have tried their chocolate fondue.
The Sky High also happily whips up their popular 'Jellyfish Hookahs' which are an amazement in themselves *starry eyed*. Meanwhile, we recommend you head here for the winters have set in, and there will be no better a time to soak in the winter air on a rooftop with your loved ones by your side!
Meal For Two | Rs 2,000
Location | Ansal Plaza, Khel Gaon Marg