Fly High With Flyboy Aviation And Merrily Satisfy Your Hunger For Adventure With Their Offers!
If you think you've seen & done it all, we have something exciting and novel for all you thrillists that will surely blow your mind! How does taking a flight of a lifetime - an Air Safari sound to you?!
With nothing between you and the blue skies, this is the closest you get to "growing your own wings"! So channel the daredevil inside you and take on your first paramotor flight where Fly Boy's trained pilots would show you a unique and thrilling way to enjoy some spectacular sights in one of the world's simplest and easiest airborne crafts - Flyboy Air Safari!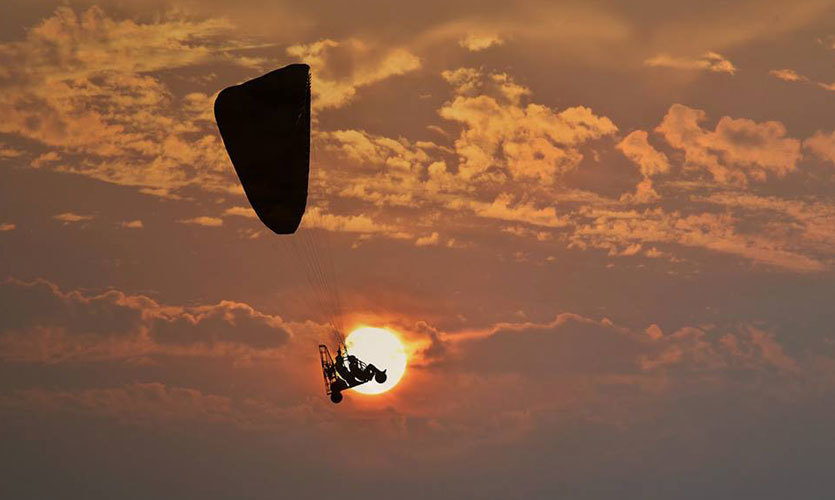 Flyboy gives you the experience of an everlasting adventure of free flying. They have some ongoing exciting offers for you to avail so read on to know more about them!
Packages At Flyboy Aero Park, Golf Course Extension Road, Gurgaon | There are 3 types of flights - Kitty Hawk, Fly Yourself and Explorer covering different distances - 6 to 8 kms, 12 to 15 kms and 20 to 24 kms respectively! The three, after discount would cost you - Rs 3000, Rs 5,000 and Rs 7,000 respectively (yes, the discount is a huge one!) There is a Flyboy Teaser Flight also for Rs 1,800 lasting for about 3-5mins!
Other Amazing Services To Look Out For:
Floral Shower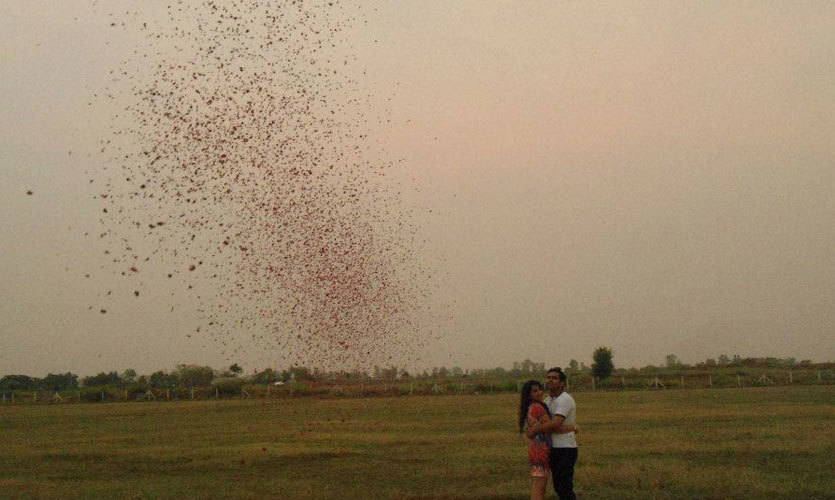 Want something exclusive for your event which all your guests would remember their lifetime? Well, then why not have some paramotors fly over your event and surprise you with some floral showers from the heavens above? Flyboy brings to you an opportunity to create a spectacular statement through aerial floral showers service!
Sky Ads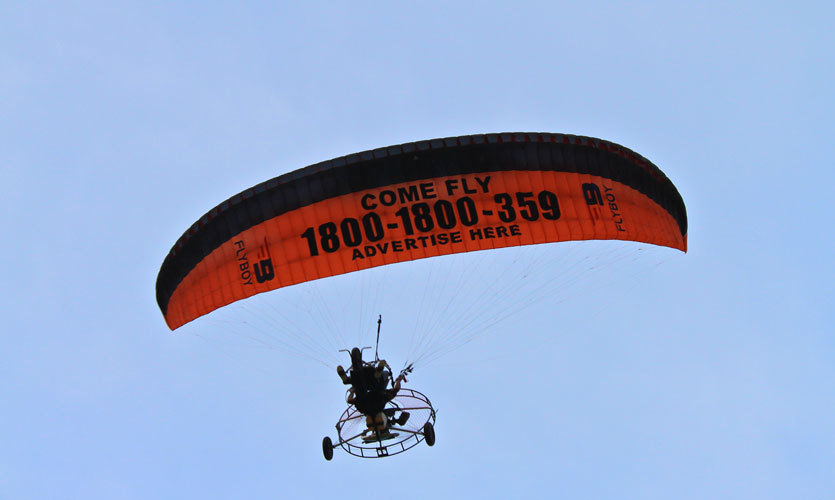 What would really grab a potential customer's attention towards your brand? Something exciting and dramatic! What if they saw a colorful, aerial banner fly above them while they were enjoying a sunny day at the beach? We bet they would look up and remember your aerial advertising message long after all the other ads they heard and saw from other media outlets. Aerial advertising reaches out to wide array of people and appeals to everyone
Aerial Photography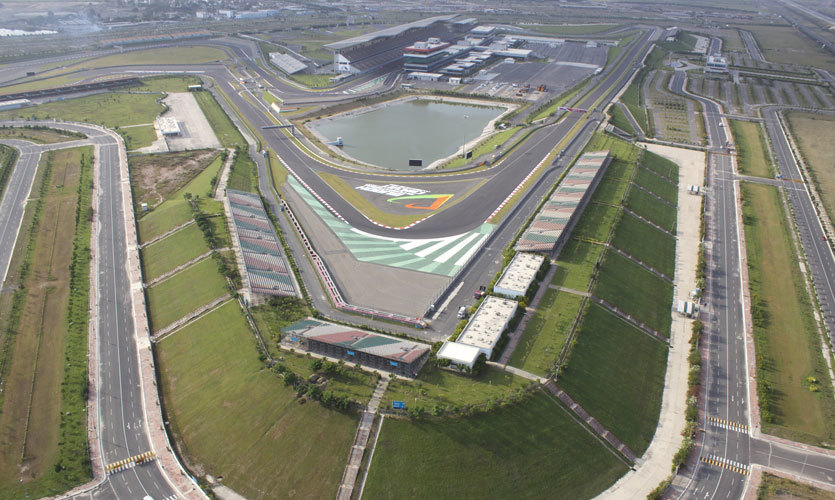 For any commercial photographer, the best way to illustrate the beauty of a building or piece of land or a commercial property is through Aerial Photography – a technique of capturing photographs of the land from an elevated location. Flyboy gives you an opportunity to click all these breathtaking pictures which you dream off!
So what's the delay? Grab your crew and fly high!
Location | Flyboy Aero Park, Golf Course Extension Road, Gurgaon
Timings | 5:30 AM to 10 AM, 2:30 PM - 6 PM.
Facebook Page Link | https://www.facebook.com/pages/Flyboy-Aviation/263546580354464
Website Link | www.flyboy.in