A big shoutout to all the beautiful, radiant brides-to-be : this one's for you! Wedding shopping giving you the shivers? Budget being kicked out left, right and centre? Don't fret! We assure you - you can have the dream wedding that you want without going stone broke! Read on for the best, most affordable places to wedding shop at!
Save the Date | Wedding Cards and Stationery
Classic Wedding Cards

They do simple, charming designs on great quality paper, making for the perfect wedding card. From embossed, sleek cards to perfect packaging and decorating your card packages, Classic Wedding Cards does it all and more, and at commendably reasonable prices. A definite must-visit in your hunt for that perfect wedding invitation.
Location | 4118, Gali Satte Wali, Chawri Bazar
Sumegha's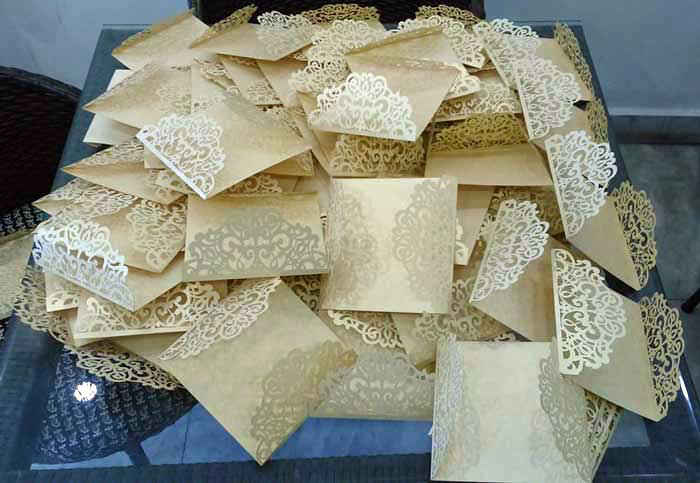 This one's another delightful designer store we trawled the bustling streets of Chawri Bazar for, and her store showcases stunning, subtle embossed designs that are truly art on paper. With cards starting at Rs 85 onwards, you know this one's a total steal!
Location | 910, Chawri Bazar Rd, Pai Walan, Chandni Chowk
CardWala
CardWala is no new name to the flourishing world of wedding paraphernalia, and is a great store that offers inexhaustible variety, and superb, polished cards. They do custom cards, ready-made cards, boxed cards, packaging - et al. Priced at mid-to-expensive, this place is a sure bet.
Location | K-81/A, Lajpat Nagar II
Shaadi Sweetmeats
Chocolatiers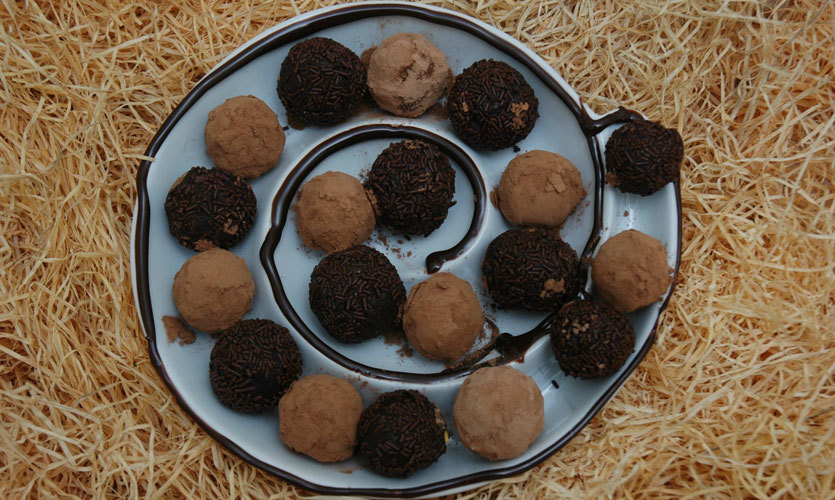 From rum to orange, strawberry to mango to brazilian nut - they've got all the yummiest flavours on board. Hand over these delicacies to your guests along with your wedding card and voila! - you've got the most kick-ass wedding start ever. At Rs 75 for a basic pack of 25 chocolates, liking the idea much?
Location | 9, DDA Market No 4, Chittaranjan Park
For the Love of Cake (F.L.O.C.)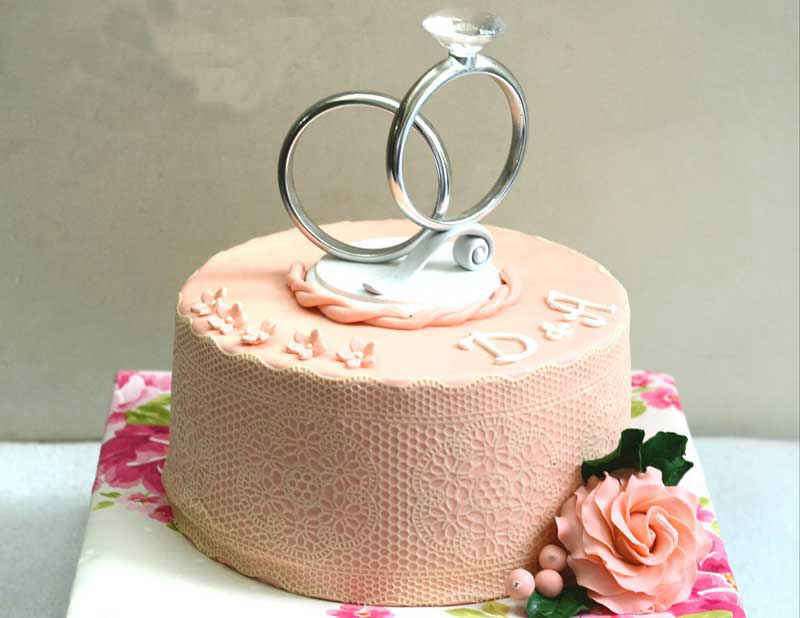 A new trend among new couples is to make their guests happy by gifting them quirky, happy 'cakes in a jar'! At Rs 350 for a 250gm Cake Jar, you get value-for-money and earn brownie points for being chic and unique. Win win?
Location | S Block, G.K. I
Faquir Chand Ashok Kumar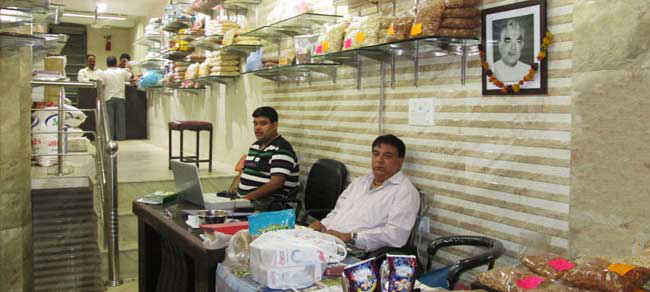 Faqir Chand's is a long-standing store in Khari Baoli, an area known for authentic spices and dry fruits, and here you can get a divine box of honey-coated almonds (making for a superb gift) for as less as Rs 300 per box - a pretty great deal, don't you think?
Location | 6704-A, Khari Baoli, Chawri Bazar
Trousseau Hunting
Asiana Couture

Embodying traditional, intricate embroidery on gorgeous fabrics that drape beautifully, Asiana Couture simply checks all our boxes for divine bridal outfits. With bridal lehengas and sarees starting at Rs 70,000, Asiana Couture is our top pick for your dream wedding!
Location | 655, Nai Sarak, Chandni Chowk
Ram Kishan Sarees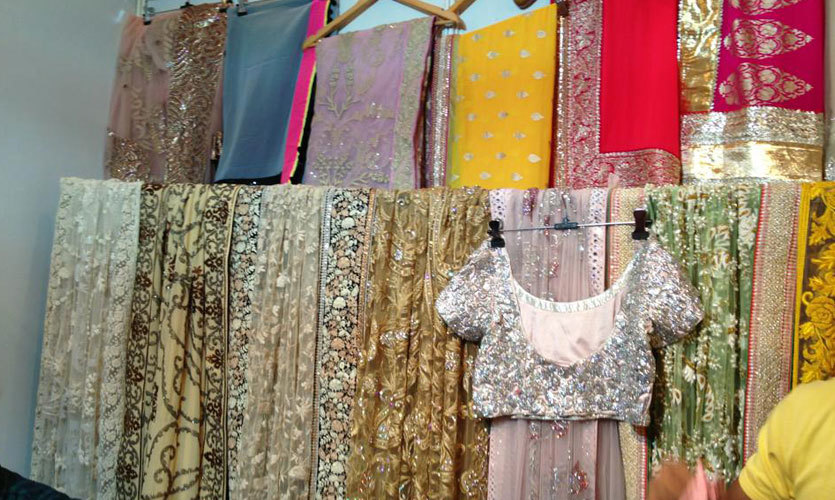 They offer you the chance to look like the princess you really are on your wedding day! No, truly! Their designs are drool-worthy and sensational when it comes down to fabrics, embroidery and embellishments. At dreamy prices of Rs 30000 onwards, you can go right ahead and step into paradise at Ram Kishan Sarees.
Location | Shop No-225-A, Gali Kunjas, Dariba Kalan, Chandni Chowk
Shakuntlam Xclusif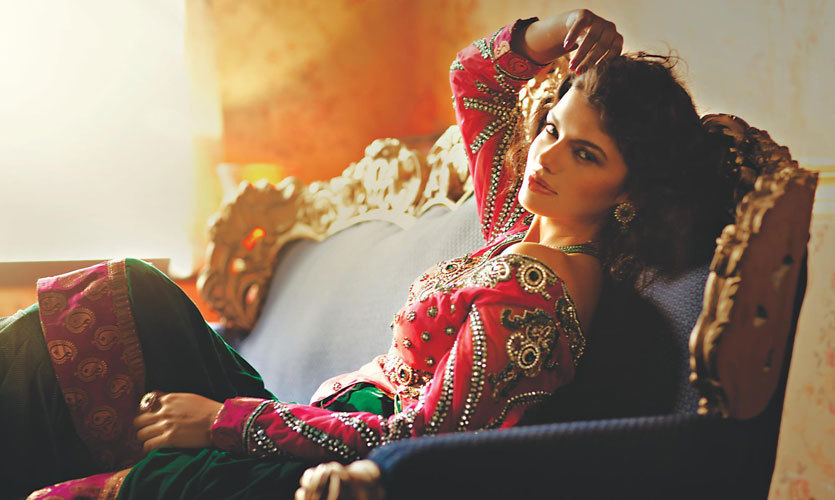 Shakuntlam in Rajouri invites you to come and be charmed, literally! With a collection spanning sarees, suits, lehengas, and even uncut fabric pieces, they cater to brides on a daily basis, and have been doing so for decades. They keep their range exclusive and eminently affordable with a starting price of Rs 25000.
Location | J-91, Main Market, Rajouri Garden
Meera Sarees

Celebrating the Indian way of dressing, Meera Sarees in Central Market embraces uber traditional looks, with sarees and exclusive wedding lehenga-cholis that are subtle, stunning and perfectly traditional. If you're one of those brides who runs away from all things flashy and extravagantly bling-y, we recommend you visit Meera Sarees in Lajpat.
Location | D-32,Central Market, Lajpat Nagar II
Bridal Accessories
Soni Sapphire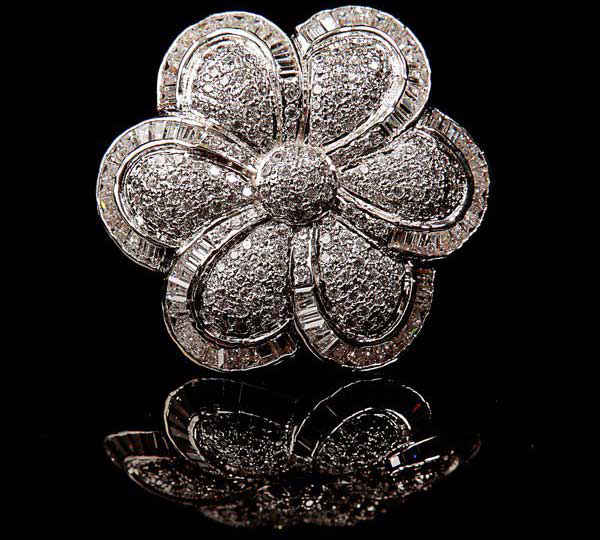 They've got just about everything from necklaces, bracelets, earrings, pendants, brooches, anklets, hair accessories - you get the drift. With full-bodied bridal sets starting from Rs 10000, the place is really a steal and a must-visit when you're shopping next in Rajouri Garden.
Location | J-90, Main Market, Rajouri Garden
Pal Dzines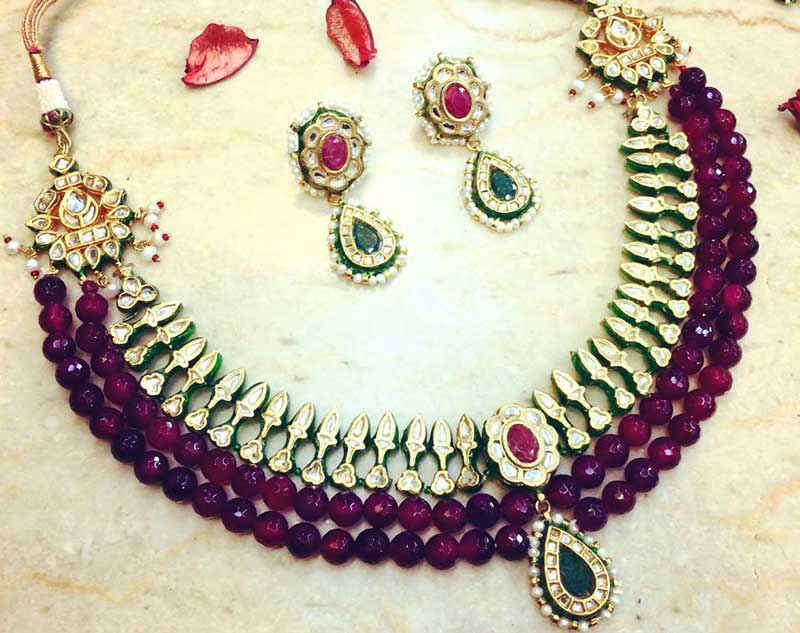 Every piece of jewellery at Pal Dzines simply sparks off lavish opulence and they house a really extensive collection of bridal sets with a varied price range, so you can pick up amazing pieces and stop worrying about your budget. Apart from having a showroom in Ashok Vihar, they've got a super user-friendly website that ships all over India.
Location | Central Market, Lajpat Nagar II
Babu Churi Wala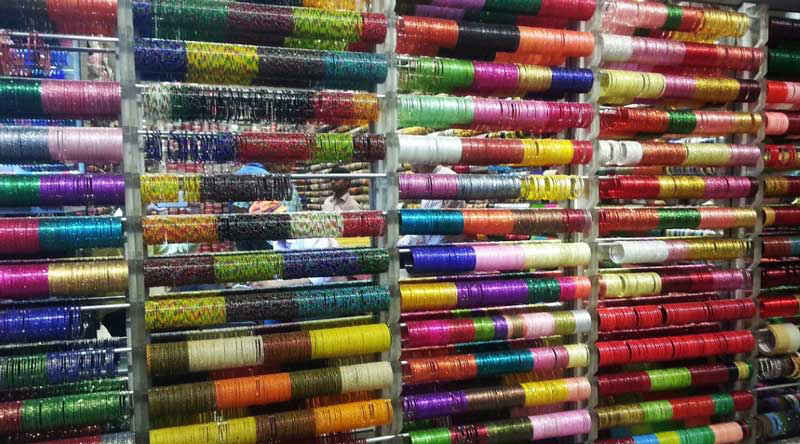 If we're talking heavy-duty, ethnic choodas and kaleeras, we simply cannot miss this landmark store in the heart of Lajpat Nagar - Babu Churi Wala. Think all manner of choodas - from heavy reds, crimsons, to light, coral-hued and engraved, Babu Churi Wala does it all. Basically, simply step in, describe what you want and walk out happy - they're that good.
Location | Central Market, Lajpat Nagar II
The Shoe Garage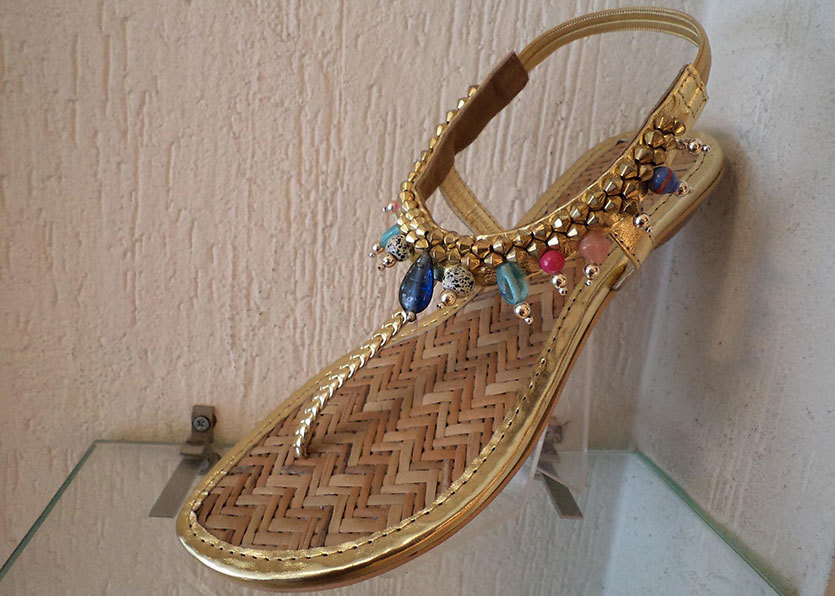 For those of us who absolutely adore shoe-shopping The Shoe Garage in Shahpur Jat is here to sate all your cravings ladies! They've got a dazzling array of super-formal heels and wedges which are sleek, classy and highly wearable. A good pair of dressy heels would cost you somewhere between Rs 1000 - 2000. Yes, it is indeed a steal!
Location | B-118, Shahpur Jat
Fabindia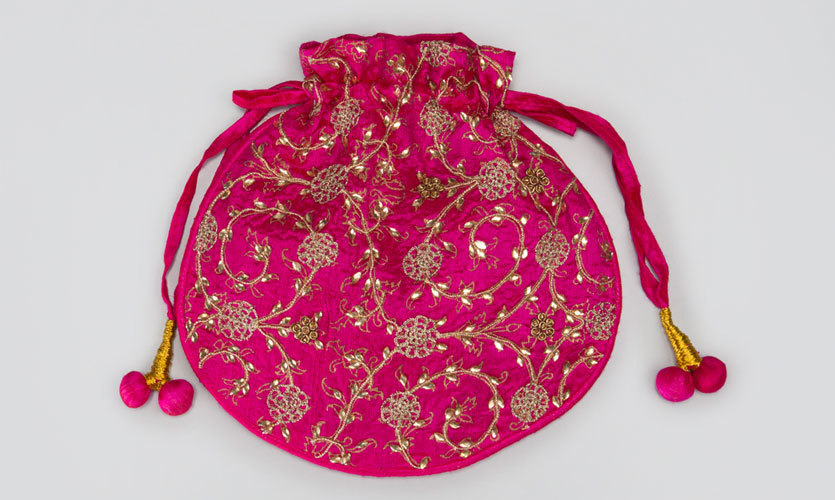 For the traditional stuff, we recommend going to the veterans - Fabindia. Using fabrics like brocade, silk and the like, they fashion true pieces of art in the form of their charming clutches, and will appeal to all. With an average brocade clutch going for Rs 1500, Fabindia is amazing value for money.
Location | Green Park, Greater Kailash I & other Outlets