Flaunt Your Flair & Make Heads Turn By Getting Your Hands on These Funky Slogan Tees!
We at So Delhi swear by the fact that T-shirts and jeans are a match made in heaven. The epitome of comfort dressing, this magical combo is our answer to all the "I've got nothing to wear" crises, for as long as one owns a sturdy pair of denims and a funky tee, one can conquer the world! For the fashion police rolling their eyes out there, we've got one word- normcore! Look it up.
The start-up boom has been a boon for us tee fanatics with a surge in e-stores offering fresher, quirkier designs that make it easier to wear our hearts on our sleeves (or well, chest). With desi dialogues and sitcom taglines ruling the roost on most sites, we've put together a list of some hatké printed T-shirts that will do the talking for you! Here's our list of head-turners:
No Fonts To Spare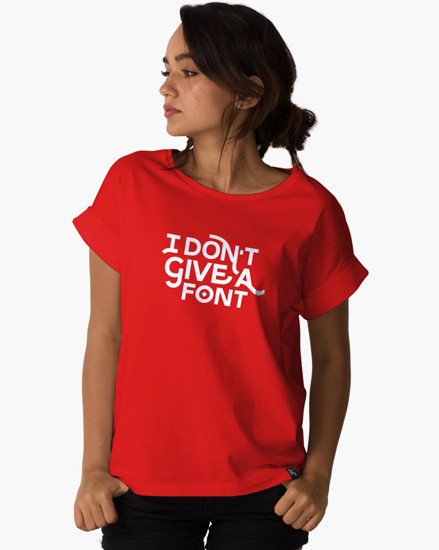 This vibrant pick from Kulture Shop exudes a no-nonsense, fuss-free vibe that's just what you need when someone's cramping your space. All tedious conversations can now be nipped in the bud with a simple gesture- a finger (pointed at your tee, duh).
Buy it here | https://goo.gl/qrzWDN
Price | Rs 795
Nerd Alert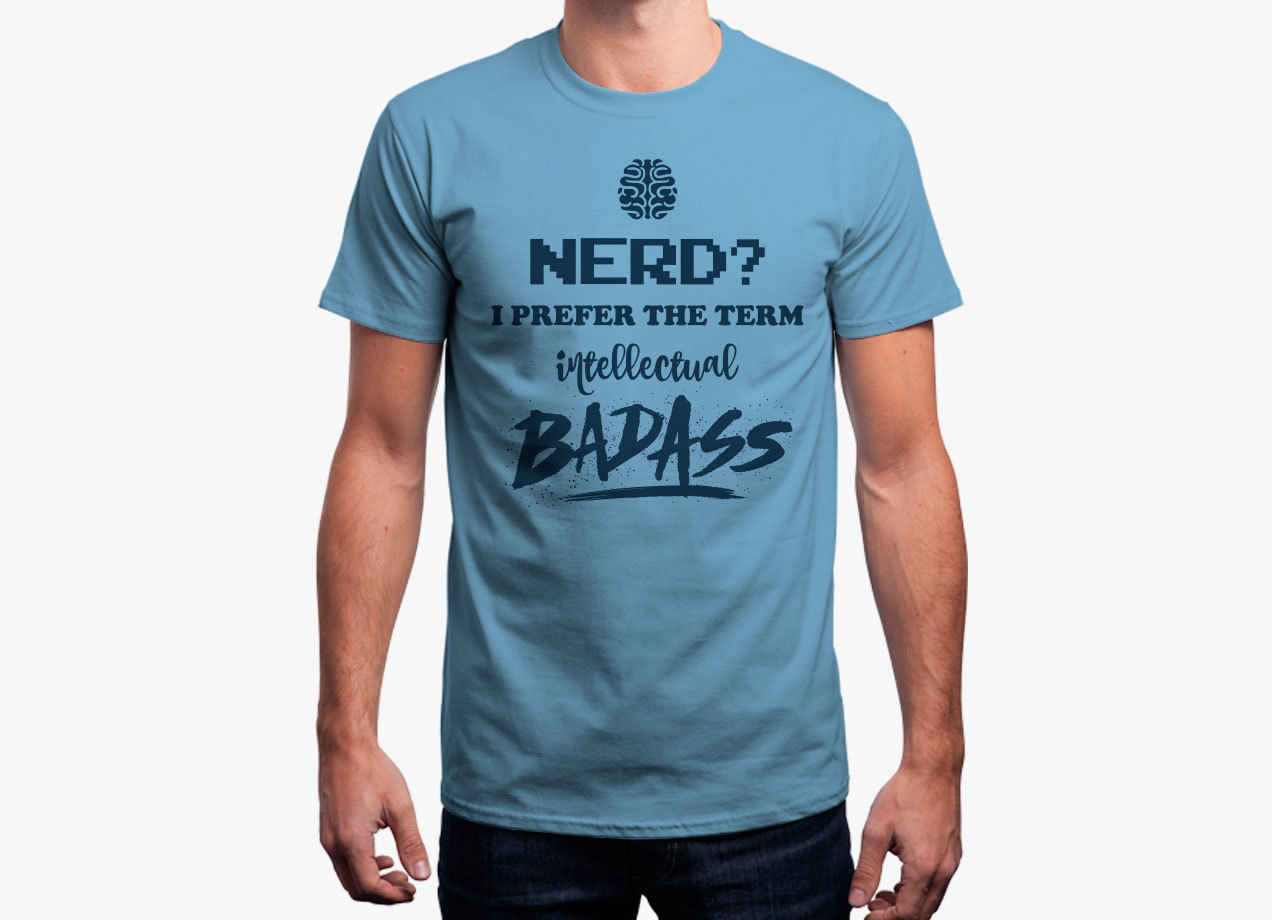 Let's face it, nerds rule. You always run the risk of that geeky guy you beat up in high school ending up as your boss! Let them know you come in peace with this er..friendly T-shirt. If you're on the other side of the mousy glasses, then flaunt your geek quotient with élan in this awesome design!
Buy it here | https://goo.gl/DQx3LT​​​​​​​
Price | Rs 499
Christian Bale: "I'm Batman."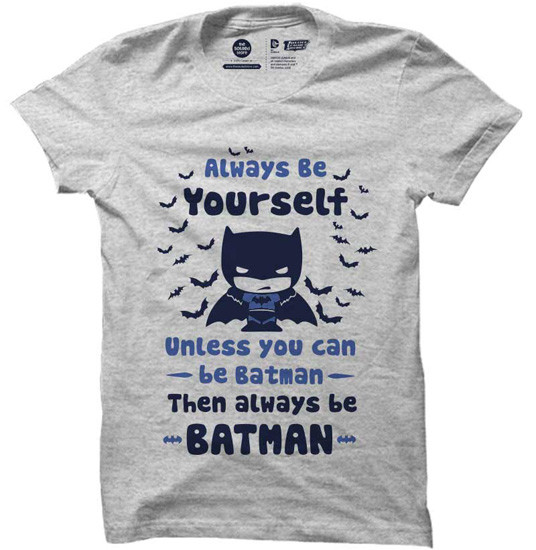 With some of the most attractive-looking pop merchandise that we bet will rekindle your love for superheroes, The Souled Store is hands-down one of our favourites! This Batman tee features one of their umpteen adorable artworks and is super comfy to boot. We wanna be Gotham's messiah!
Buy it here | https://www.thesouledstore.com/batman-be-yourself-t-shirt-india
Price | Rs 499
Your New Facebook DP?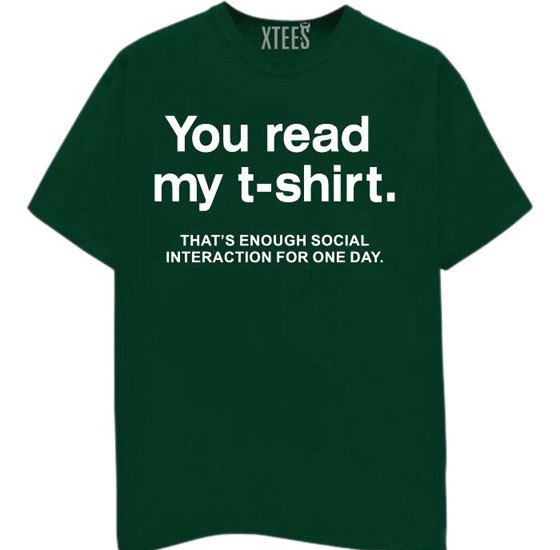 If you're a lone wolf with boundary issues running low on patience, then this one is for you. Save your breath and let those trespassing in your 'zone' get the not-so-subtle hint with this simple tee. Also, it is soft flow dyed to retain colour fastness, so yay.
Buy it here | ​​​​​​​https://goo.gl/XdmAay​​​​​​​
Price | Rs 699
Pump Those Neurons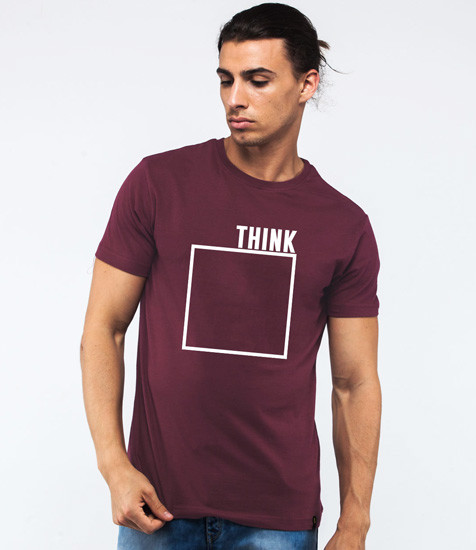 Get your morning motivation as you head to work in this minimalistic T-shirt (we're guessing it's a start-up if tees can pass off as work wardrobe, good for you!). Also, the 100% cotton fabric will ensure that you don't lose your cool (strictly not applicable on Mondays).
Price | Rs 445
True That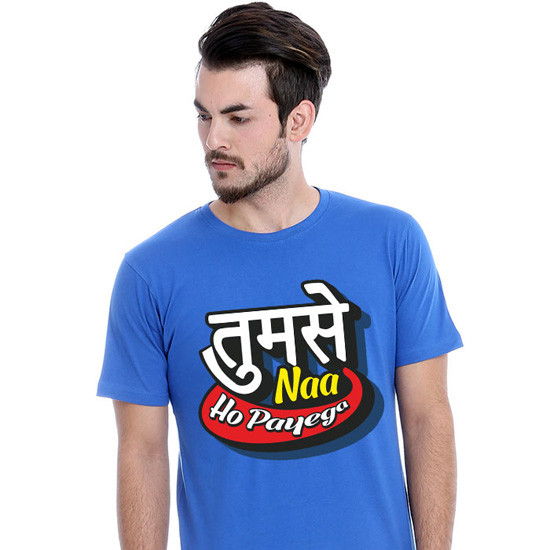 If you're in the habit of using this catchy phrase multiple times a day, then why not save some energy and slip on this piece from Lazy Ninja? Remind your friends of their eternal incompetence and take charge, now that's a good friend. 
Price | Rs 449
GOT FTW!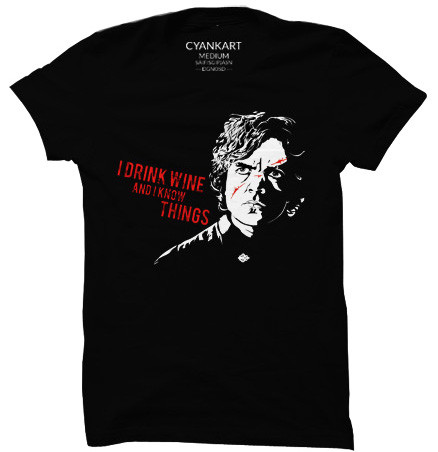 Calling all GOT legions! For the love of Tyrion of house Lannister, we command thee to Add To Cart! This awesome quote pretty much sums up why we love the guy. Give The Hand of the Dragon Queen a shout out with this tee; the wittiest man in Westeros surely deserves a place on your chest!  
Buy it here | ​​​​​​​https://www.cyankart.com/products/tyrion-lannister-t-shirt
Price | Rs 699
Back Off Bro!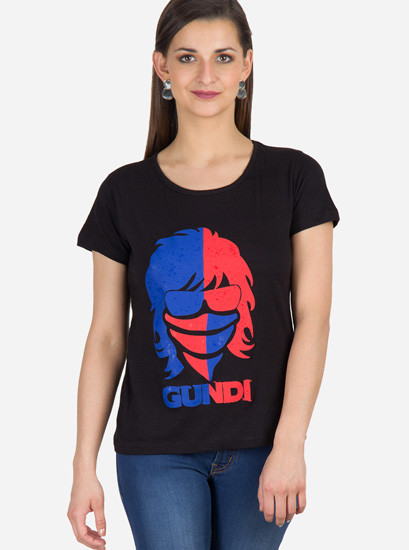 Are you a tough nut to crack? If you're the gang's resident Gundi, then this in-your-face T-shirt gets your message across loud and clear: Do Not Mess With Me! We can already see you teaming it up with distressed lowers and biker boots. Nice!
Buy it here | ​​​​​​​https://www.jabong.com/incynk-Black-Printed-T-Shirt-1426477.html?pos=17
Price | Rs 399
The Mastermind Minion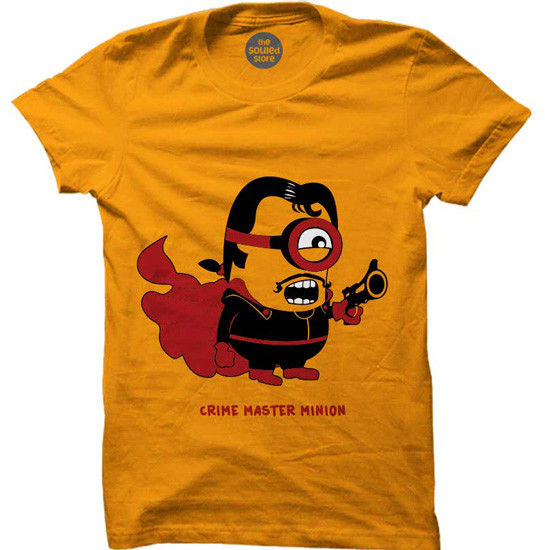 Did we mention that we might have an unhealthy fondness for The Souled Store? Recent development (current status: in denial). Can you blame us even after laying eyes on this badass minion tee we just bagged? We knew you'd understand.
Buy it here | ​​​​​​​https://www.thesouledstore.com/Funny-minion-T-Shirt-India
Price | Rs 399
Upgrade your closet with our top picks and strut your stuff with panache!