Pick Up Funky Earrings Like 'Sab Moh Maya Hai' & Other Eccentric Silver Accessories From HERE
Looking for some quirky nose pins and silver accessories? Well, we've found a webstore that will soon become your BFF! Check out the Boho jewellery over here and go get some heads turning when you sport 'em.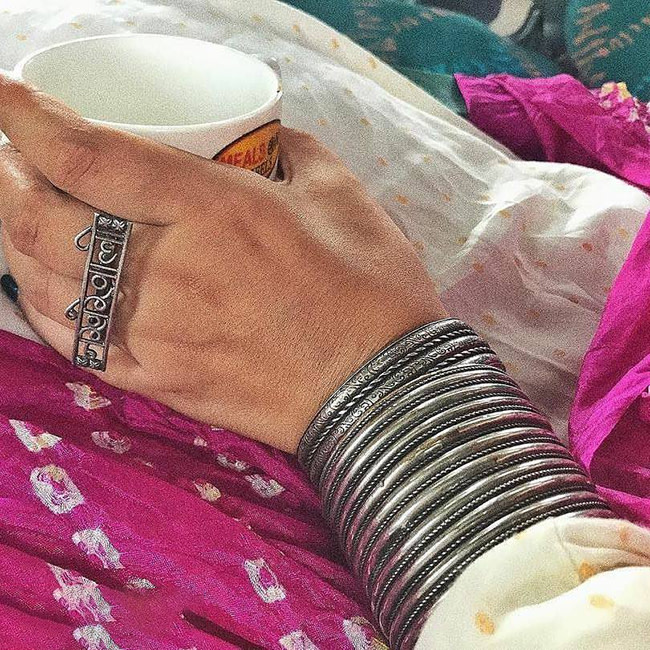 Picture Credits: thatbohogirl
Defining Quirk All The Way | QuirkSmith is a kickass webstore that we recently came across and boy, does the collection look good! They have septum rings, earrings, nose rings, brooches and finger rings. Nose rings that say 'Maal' and 'Om' and others adorning various intricate patterns are on offer right here.
They also have earrings that say 'Sab moh maya hai' and 'Nakhrewaali'! Something so quirky deserves to be known folks - go check 'em out. Basically what we're trynna tell you guys is that if you define your style Boho, then their zany items need to form part of your diverse collection!
Bring home their statement pieces and sassy silver goodies to your accessories game on point, folks!
Price | Rs 600 Onwards (Nose Rings)
Shop Online Here | https://quirksmith.com/
Check Out Their FB Page | https://www.facebook.com/QuirkSmith-1481056172150467/
Check Out Few Pictures Of Their Gorgeous Collection!