If you're bored of hanging out at the usual run of the mill cafes and are looking for something new and quirky to check out, then we've got just the place you should go check out!
Far Away From All Things Mundane | The Branch Cafe is the coolest thing in town and it's got all our attention 'cause this one's not like the usual cafes as it gives you those #hillyvibes and offers a space that's pretty darn chiller.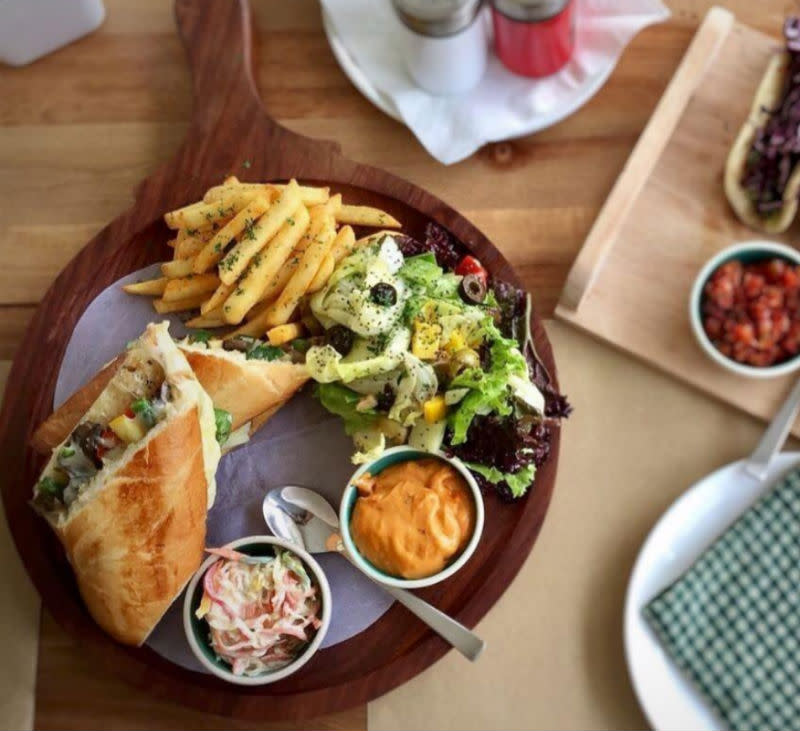 We bet you'd love the subtle tones of mint and green that add to the happy serenity of the place. The best bit - everything from the breads and dips to the spreads used in every sandwich to the specialty brewed liqueurs, all of it is prepared in house. Nice!
And if you thought that was it, then here's something more - these peeps are soon gonna be hosting weekly events - from Karaoke Nights every Thursday to live music on Friday nights *yayy*!
So whatcha waiting for, make your weekend plans RN!
Meal For Two | Rs 800
Where | The Branch Cafe - E 23, 3rd Floor, Block E, South Ex. II
Timings | 12:30 PM - 12 Midnight
Call Them For Reservations | +91 11 4942 8446
Skim Through Their Insta Feed | https://www.instagram.com/cafethebranch/
Check Out Their FB Page | https://www.facebook.com/TheBranchSouthEx/