Did someone order a regional cuisine festival of epic proportions? Coming right up, with a complimentary side of awesome! As the city gears up for another smashing weekend with So Delhi and GoBuzzinga, we're leaving no stone unturned to make sure you have the time of your lives. If you've been stalking us on social media, we love you. Also, then you already know exactly what you're gonna eat and drink at Masalas Of India powered by MAGGI, right? Now here's something fresh off the press - on popular demand, we're revealing the artist line-up for our live acoustic stage *drumroll*! 
Adding to the cohesive theme of the festival, you'll get to experience some amazing regional music as well as a desi orchestra along with pop, rock and Bollywood this time. Here are the hand-picked artists and bands that will get you on your feet in a heartbeat *happy dance*! 
Prabhtoj Singh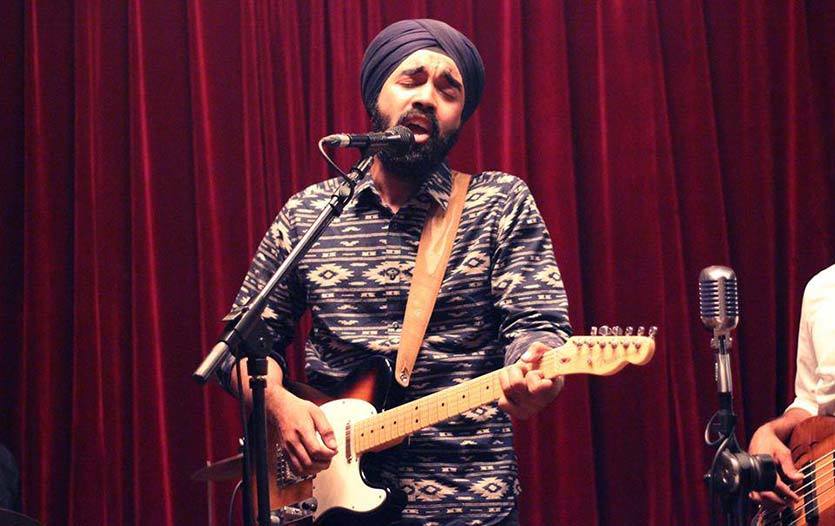 Scoring the loudest cheers and heartiest hoots sure has its perks - after a rousing response at Horn OK Please (Delhi's first food truck festival) as part of the band The Copycats, Prabhtoj is back for a well-deserved solo encore! With a voice that could launch a million ships, he will flag off the live music carnival at MOI with his upbeat vocals on your favourite pop and rock tracks, woot woot! 
Timings | Sat, 6 - 6:45 PM 
Here's His FB Page | https://www.facebook.com/prabhtojsinghmusic/
Mehak Anand Trio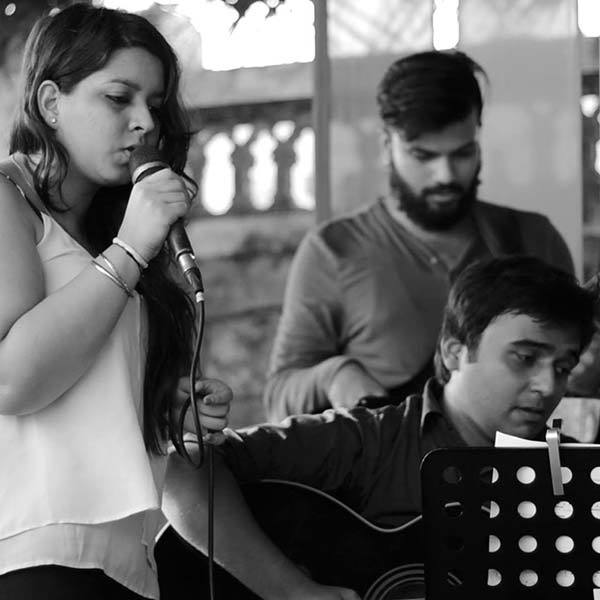 A true blue Delhiite, Mehak knew what she wanted from a very young age and hasn't looked back since. Her honey-like voice is hard to forget, especially when she's in her element – we're talking soulful versions of Damien Rice, Coldplay, Ed Sheeran and more! Catch her fronting her three-piece acoustic band with a vocal range that will blow your mind! 
Timings | Sat, 7 - 7:45 PM
Rishabh Seen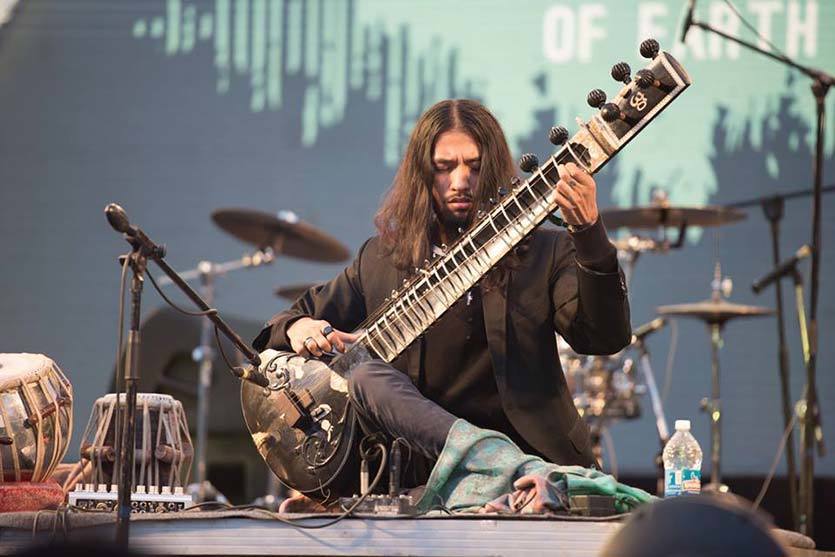 Now here's something you don't see everyday – the world's first metal sitar player is gonna rock your musical socks off at MOI! A killer combo of Indian classical and metal, Rishabh delivers the best of both worlds with equal aplomb. For all those who feel that 'classical' = boring, you ain't seen nothing yet!  
Timings | Sat, 8 - 8:45 PM
Here's His YouTube Channel | https://goo.gl/PW9zkU
Qareeb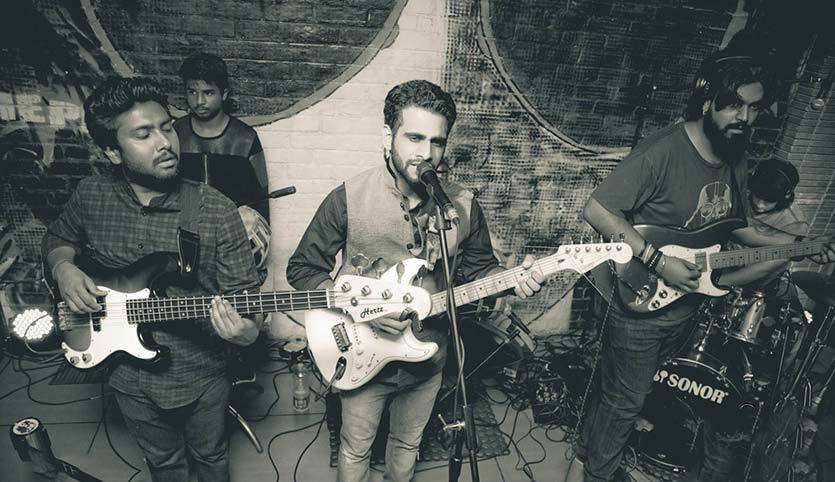 Another band that's been hitting all the right notes with its Sufi Rock sets, Qareeb has made its presence felt in Delhi's live music circuit and how! If you're a party animal, then you've probably come across these guys at some of Delhi's hottest nightclubs and cafes and know what you're in for. Won't be long before you sing along with Qareeb's classically trained gem Wajahat Hasan, so BE THERE! 
Timings | Sat, 9 - 10 PM
Here's Their FB Page | https://www.facebook.com/qareebband/
Dhruv Angrish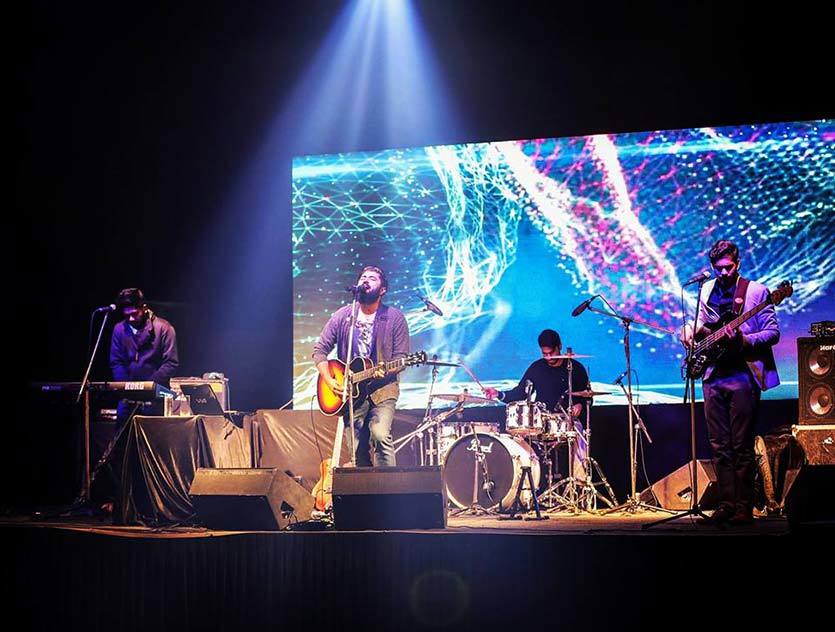 Remember the guy who redefined Sia's Cheap Thrills for you at Horn OK Please? Well, he's joining us for round 2! Composer, vocalist and lyricist, Dhruv Angrish has been highlighting the food fest circuit in town for a while now and is known for his spell-binding acoustic spin-offs that seem absolutely impossible, till he does 'em. Check him out fo sho!
Timings | Sun, 6 - 6:45 PM
Here's His FB Page | https://www.facebook.com/dhrvang/
Natasha Sehgal Live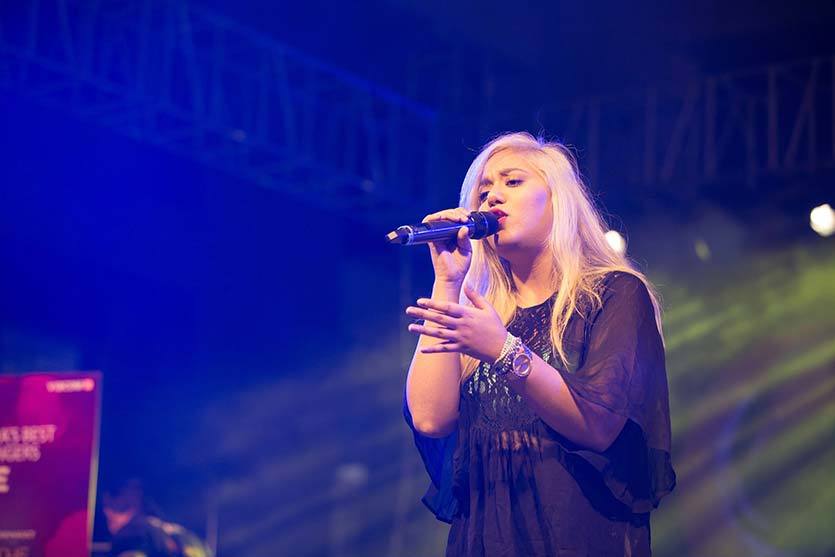 National heart-throb Natasha Sehgal from VH1's The Stage is joining the party and we just can't keep calm! Her incredibly powerful voice has become a force to be reckoned with and we're hoping we get to see some of her now-famous Rihanna covers in person *fingers crossed*. 
Timings | Sun, 7 - 7:45 PM
Here's Her YouTube Channel | https://goo.gl/OuG12r
Made In India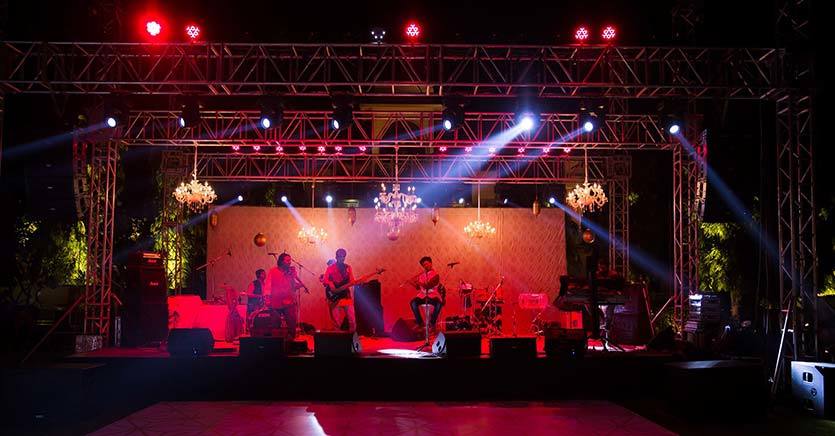 A classical orchestra fits right into our vision for MOI (Masalas Of India to the uninitiated) and MII is unarguably the best in its league! Celebrating the symphony of lyrics as boundless and timeless as its music, Made In India is all set to be one of our headliners. Savour a taste of the finest Indian classical ragas fused with rock and jazz at Ansal Plaza this Sunday!  
Timings | Sun, 8 - 8:45 PM 
Here's Their FB Page | https://www.facebook.com/madeinindia.band
Tarkash
Drawing the curtains on your (ful)filling evening will be six homegrown artists from Tarkash playing a beautiful blend of strings and soulful melodies. Expect the expected – we're sticking with what you're loving and Sufi Rock is the way to go! Vibe out with heartfelt Bollywood numbers that we bet you know all the lyrics to. See you there?!
Timings | Sun, 9 - 10 PM 
Here's Their FB Page | https://www.facebook.com/tarkashtheband
Spotted your favourite(s) or have any recommendations for next time? Drop a comment below! 
When | 29th & 30th April (Sat & Sun) 
Where |Ansal Plaza, Hudco Place, Khel Gaon Marg 
Timings | 4 - 11 PM 
FB Event Deets | https://www.facebook.com/events/207984243031683/