Navigating our way through the thoroughly cramped, crowded and pollution-infested city we call home, it's no wonder that our soul simply cries out for the tranquility of nature, a calm oasis that'll help us rejuvenate! 
Just to explore some evidences of the unnoticed, unexplored breathtaking creations that nature has to offer, we set out on a trail exploring the hidden lakes of Delhi. Check them out!
1. Bhalswa Horseshoe Lake
Situated adjacent to the Bhalswa Golf Course, this one's a perfect example of a preserved lake in the capital. Bhalswa is a leftover horse-shoe shaped water loop of the holy river Yamuna, and though half of the water body has been acquired by a housing society, Delhi Govt. is making continuous efforts to transform the lake into a hub of watersports like kayaking, canoeing, fishing, and riding hovercrafts & water scooters. Providing a vast expanse of water in the middle of the city, the lake also hosts a large number of bird species.
Location | Bhalswa, Jahangirpuri
2. Okhla Bird Sanctuary Lake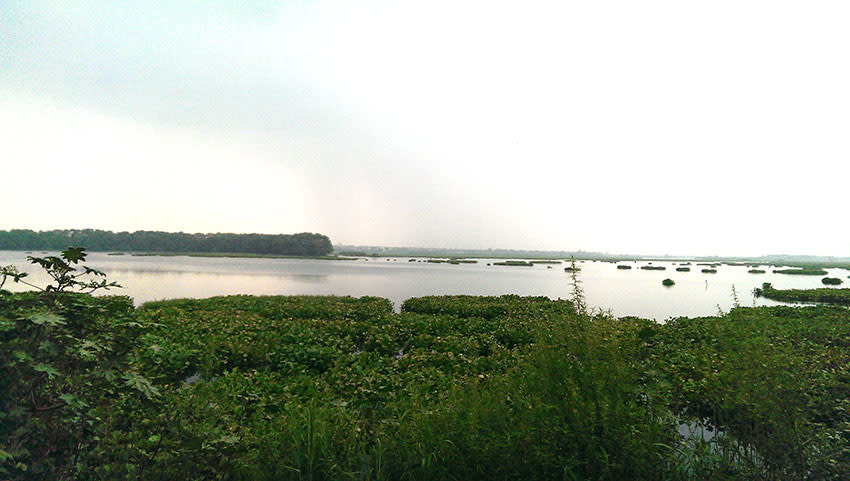 Often confused with the river Yamuna is this magnificent water body which enjoys the privilege of hosting some of the most beautiful birds in India. The lake is a separated bayou providing a haven to over 300 species of waterbirds and is the best place to go on a date with nature! The lake is located amidst the bird sanctuary and is at the exact spot where the Yamuna enters Uttar Pradesh. The place looks gorgeous during monsoons, but make sure you reach here wearing hard crust boots to tackle the soggy land!
Location | Gautam Budh Nagar, Noida
3. Khooni Jheel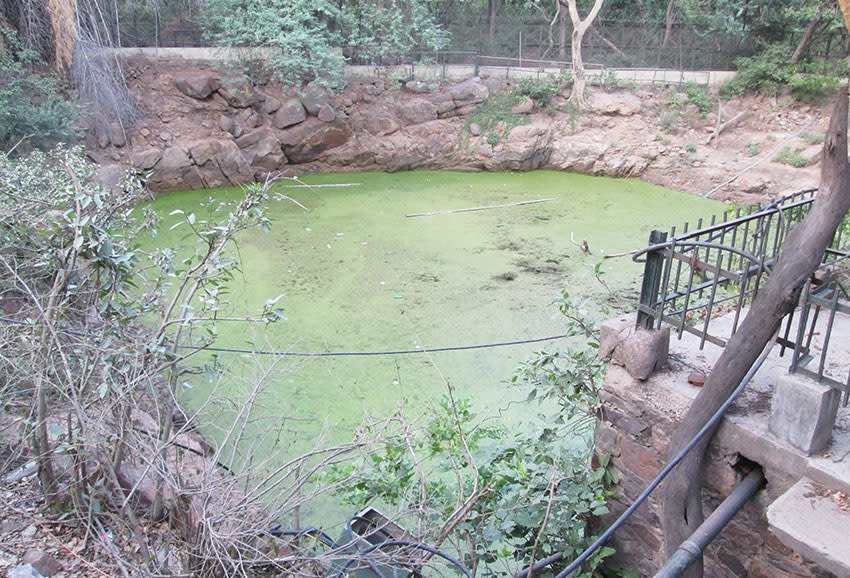 This stretch of water holds only a small amount of water, but Khooni Jheel swells right up during the monsoons. Due to its links with some historical tragedies, the lake is even touted as a 'cursed patch' *getting chills*! As a matter of fact, the revolt of 1857 sparked this spooky story which includes the mass murders of sepoys, British women and children. Years later, the lake is a favourite haunt for nature lovers and joggers. The greenery around the water body refreshes the mind and gives one a chance to revel in the lushness of nature.
Location | Kamla Nehru Ridge, Delhi University
4. Sanjay Lake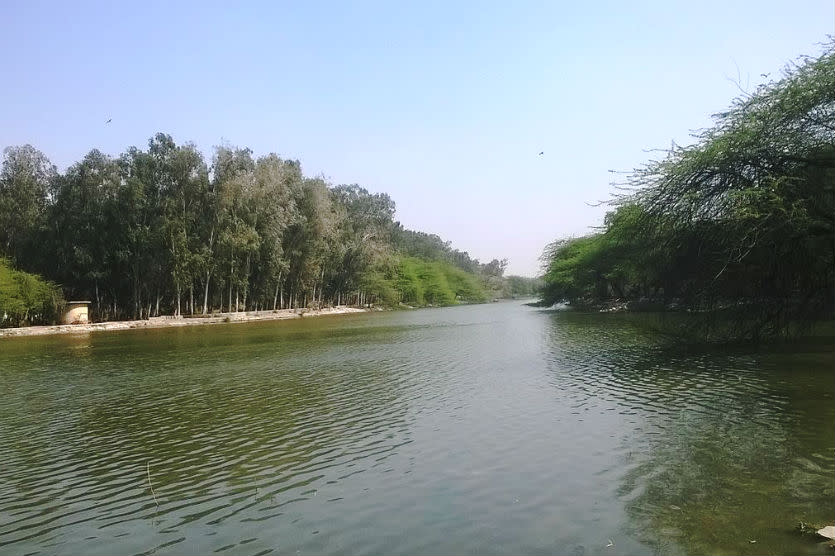 Attached to a well maintained park, Sanjay Lake is a perfect spot to unwind at after a long stressful day. With thousands of indigenous trees and jogging tracks for fitness enthusiasts, the lake provides a relatively better environment than an indoor treadmill. The water body stretches up to 170 acres and is a bonus for the residents nearby. If luck's on your side, you might be able to spot some of the migratory birds whose visits have been largely hampered due to the increased urbanisation in the area.
Location | Mayur Vihar Phase II
5. Naini Lake

Tucked between a posh residential area, there is a compact, beautiful lake to have a perfect morning walk around. Tucked near a boating club under the Ministry of Tourism, this is a spectacular place to chill at. This will definitely fulfill your 'sit in seclusion' goals by providing you with a splendid view of nature's beauty. Situated just next to North Campus, the lake is an adda for college-goers who'd rather pedal down a boat than flip the pages of their textbooks. Additionally, the lake becomes a sight to behold whenever it rains *heart eyes*! 
Location | Model Town-1
6. SurajKund Lake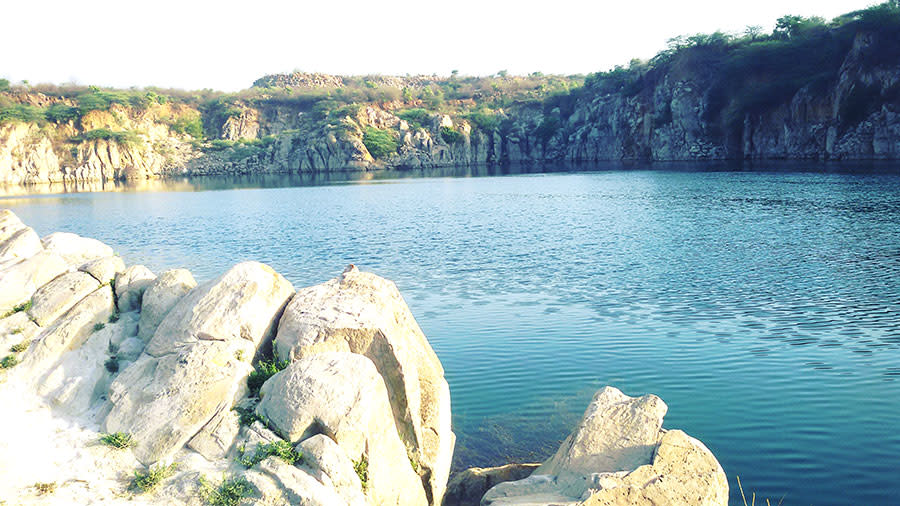 An ancient reservoir, Surajkund Lake has been around since the 10th century. Located in Faridabad, this quiet and serene lake is also referred to as the Peacock Lake. With the beautiful Aravalli Hills in the backdrop, you can simply sit and stare at the calm water and if you're an adventure junkie then you can also try a hand at kayaking - it's really fun! 
Location | Faridabad, Gurugram
7. SultanPur Lake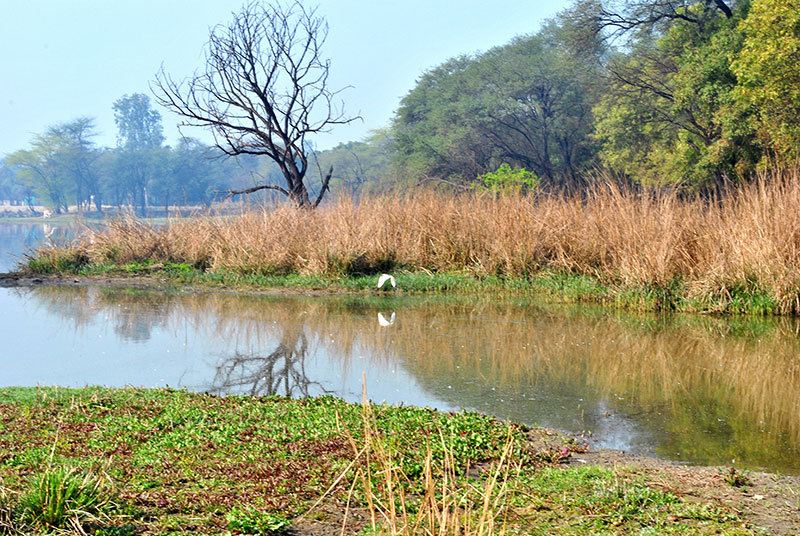 This hidden gem is a resting point for over 250 species of birds that are housed by the Sultanpur Bird Sanctuary. With a picturesque view like that, this lake is perfect for all the avid photographers out there! A few kilometres from Gurgaon, this lake is an ideal getaway for weekends for all the wildlife lovers as you can indulge in some spectacular bird-watching. 
Location | Gurgaon Farukh Nagar Road, Sultanpur, Gurgaon
If you prefer to spend your weekends amidst the beautiful nature, embracing the silence and listening to the water waves, then these unexplored lakes will defo give you #WeekendGoals!