Fairy Lights, Pop Colours & Whimsy: 5 Magical Stores You Wouldn't Want to Step Out Of!
When it comes to shopping, regardless of reason or logic, every shopper knows of at least a few stores that go beyond the mainstream brands and offer something new, every time. There's a separate sort of excitement, curiosity, and vibe that we associate with these stores because stepping into them is like discovering a whole new world. 
Every piece on offer is an art in itself and simply browsing through them is so much fun that you just don't want to leave. So here are 5 such favourite stores in Delhi and what each of these special little places offer:
1. Wishing Chair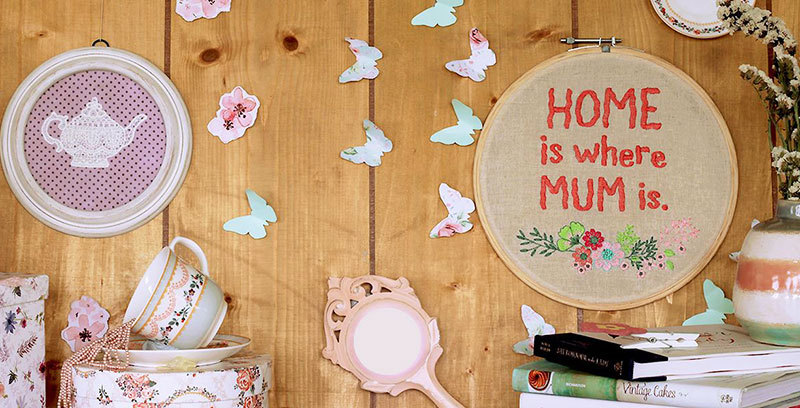 The trendy urban village of Shahpur Jat has a mad collection of cute, whimsical stores but The Wishing Chair is what we love best out of the lot! They specialize in home décor and accessories and you'll find the most beautiful stuff here. From a fluffy cushion with a dapper bulldog print on it to hand-painted tea cup sets, there's lots to feast your eyes on. We loved their delicate and angelic collection of tea lights. They also have an adjoining café so you can sip on some fragrant tea while browsing through the store! 
Where | 86 A, Ground Floor, Near UCO Bank, Shahpur Jat, Siri Fort
Check Out Their FB Page | https://www.facebook.com/WishingChair
2. Chumbak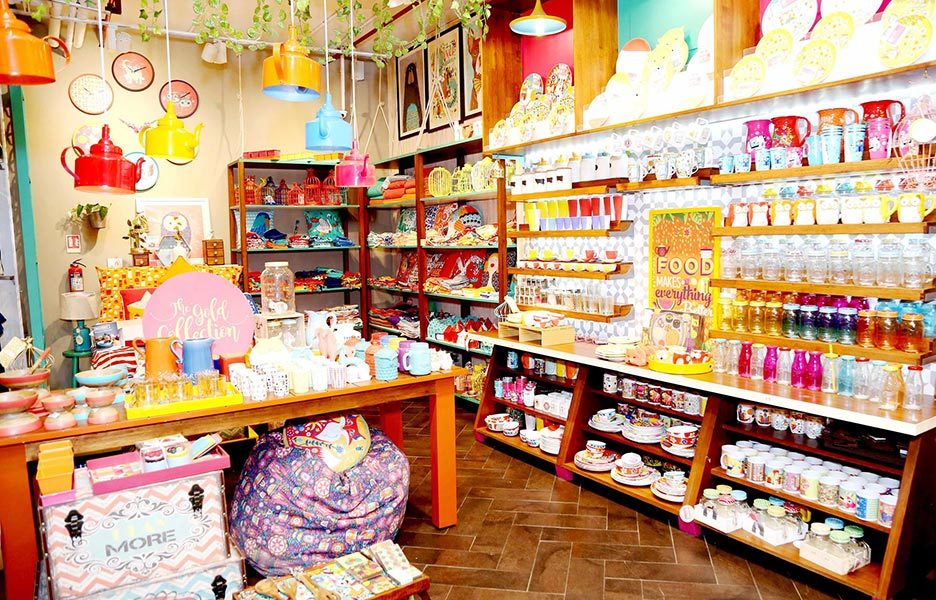 Chumbak is one store which does not believe in limiting itself to any particular category. They offer clothes, bags, accessories, home décor and literally just about everything you would want to get your hands on to add some bizarre fun to your monotonous life. We found a gorgeous mosaic bird print backpack and a birdcage tea light holder which looked straight out of an eccentric European café!
Where | Hauz Khas Village, DLF Promenade & Other Outlets
Check Out Their FB Page | https://www.facebook.com/Chumbak/ 
3. Crazy Daisy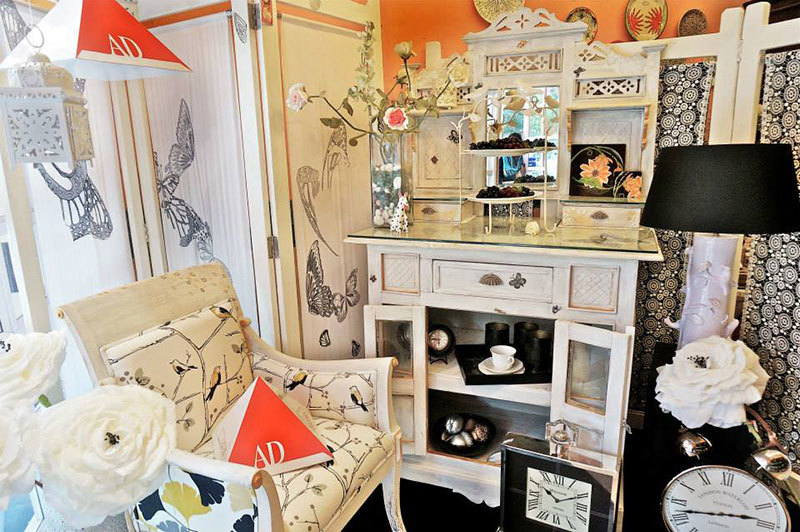 Crazy Daisy lives up to its name quite well as it is a pretty and delightful little shop in Mehar Chand Market. Retailing some cutesy home décor products, it's the perfect place to check out if you're looking for some unique things to spruce up your house. They have some gorgeous foldable tea tables that would be perfect for your garden or for a picnic! 
They also have an exquisite collection of mini tin trunks in vivid colours as well as some special vintage furniture. You won't be able to resist shelling out some money in this store and even if you don't, you'll definitely come back with loads of home décor inspiration!
Where | 24 Mehar Chand Market & 17 Anand Niketan DDA Market
Check Out Their FB Page | https://www.facebook.com/crazydaisyindia/
4. Basanti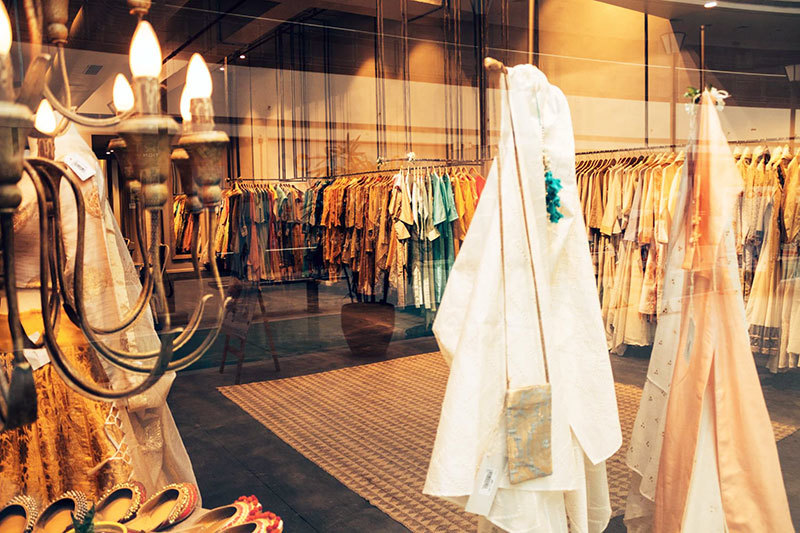 Basanti's tagline is Kapde Aur Koffee and nothing could describe this extraordinary store better! If you have a wedding coming up and you're aimlessly staring at your over-used closet with absolutely no clue as to what you must put on, then this is the best place you should head to. 
With their gorgeous collection of lehengas, sarees, dupattas, and clutches, all your festive wear needs will be sorted. They also have a collection of airy, light summer clothing which is perfect for the cruel Delhi weather. And, they offer freshly brewed coffee while you're browsing through. What more could we ask for?!
Where | MGF Metropolis Mall, Gurugram
Check Out Their FB Page | https://www.facebook.com/basantikekapde/
5. Les Parisiennes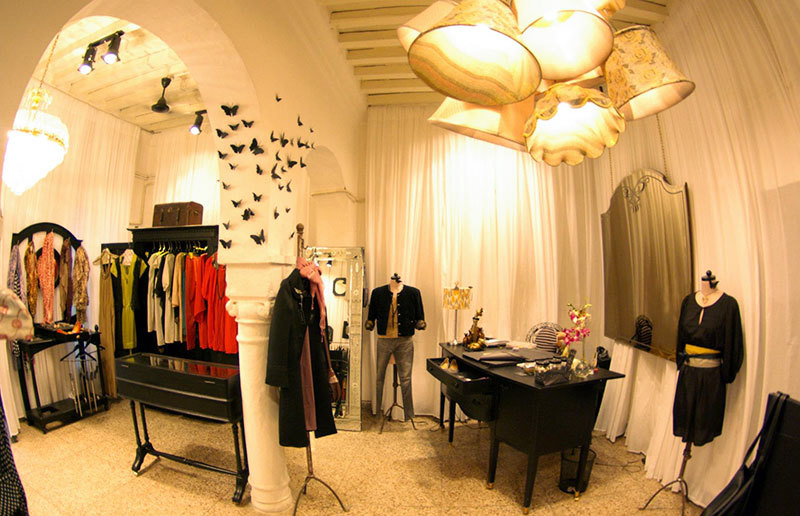 This is definitely not your everyday store as it is built inside a beautiful old haveli and builds upon the theme of vintage chic. They have an elegant collection of clothing for men, women, and children and also a home décor section, all inspired by the art and culture of France. 
This ethereal store will transport you to the lovely streets and boutiques of Paris with its delicate interiors and detailed and stylish pieces. We spotted some eye-catching lamp shades and lovely pastel summer dresses - come on by!
Where | 5B, Dada Jungi House, Shahpur Jat
Check Out Their FB Page | http://bit.ly/2feeKMX
So if you're ready to lose yourself in an entirely different world of retail therapy, head over to these shops immediately. P.S. - Some of them have got some exciting end of season sales going on which will be over soon so be quick!