Delhi has some of the best fabric stores/markets in India where you can find wide varieties of material at reasonable prices. From hand printed to beautiful silk fabrics, from cotton to embroidered ones, you can find next to everything here. Check out this hand picked list of the best fabric stores in Delhi to score the perfect material for your next kitty outfit!
1. Gupta Textiles In Cloth Market, Chandni Chowk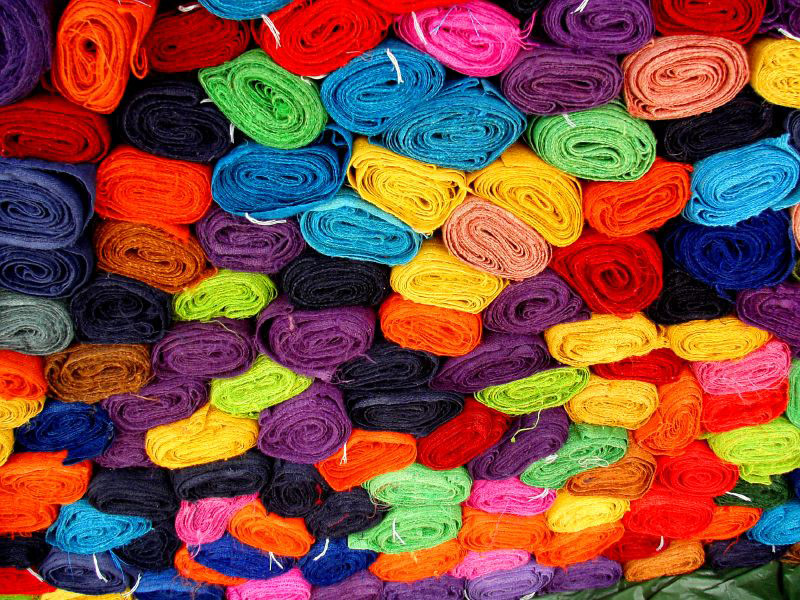 This Is A Representative Image
When it comes to fabric shopping, there is no place like Chandni Chowk. This historical bazaar houses three major fabric markets - Kinari Bazaar, Cloth Market and Katra Neel Market. The Cloth Market, as the name suggests, is a one stop market for all your fabric needs. From suits & sarees to curtains and shirt fabrics for men, they've got your back. Gupta Textiles is a great stop if you're looking for affordable fabrics for trousers!
Where | Gupta Textiles - 4764 - A, Laxmi Bazar, Cloth Market, Chandni Chowk, Shahjahanabad, Katra Ghel, Khari Baoli
Call Them | +91 11 2392 5011
2. Handloom House, Connaught Place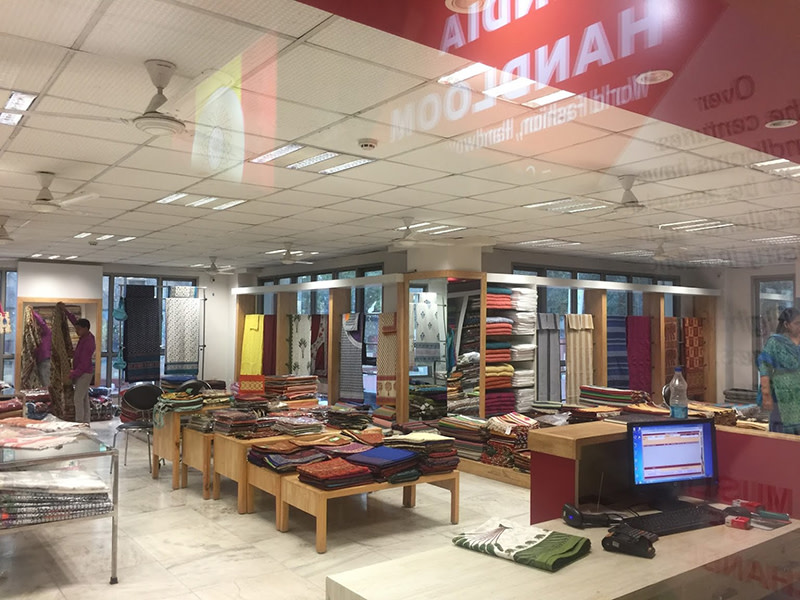 Picture Credits: Prof. Arun C. Mehta
Since Connaught Place has so many emporiums and state handloom stores, it is the perfect place to shop for cloth from all over India. Handloom House has some really beautiful brocade and Tanchoi fabrics. If you are looking for beautiful handlooms, be it silk and cotton, then you must pay a visit to this place!
Where | Handloom House - Handloom Marketing Complex, Janpath
Call Them | +91 11 2335 3094
Here's Their Website | http://handloomhousedelhi.com/
3. KC Creations, Lajpat Nagar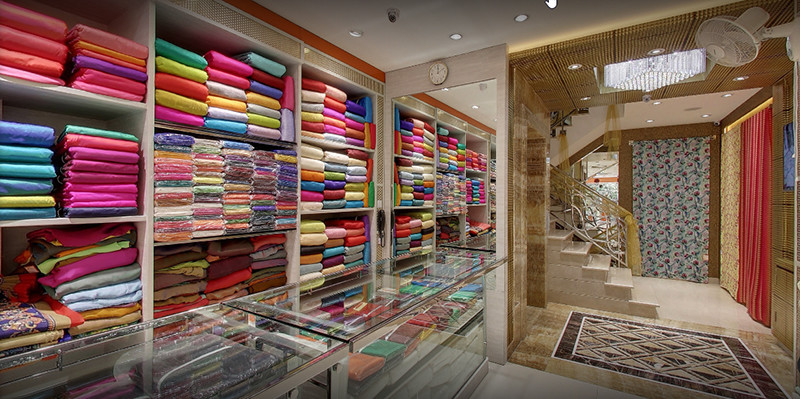 Picture Credits: MARM360
Central Market in Lajpat Nagar has a plethora of shops selling all types of fabrics - cotton, silk, upholstery, cushion covers, beautiful trims, curtains and much more. Here you can find small shops and high end outlets all dealing with fabrics and K.C. Creations is one of our favourites.
From shimmery fabrics to heavy embroidered ones for your lehengas, they'll make sure you turn some heads at the wedding in your gorgeous anarkali!
Where | K.C. Creations - 4, Central Market, Lajpat Nagar II
Call Them | +91 11 4352 0000
Check Out Their FB Page | https://www.facebook.com/kccreations1/
Here's Their Website | https://kccreations.co.in/
4. Gamthi, Shankar Market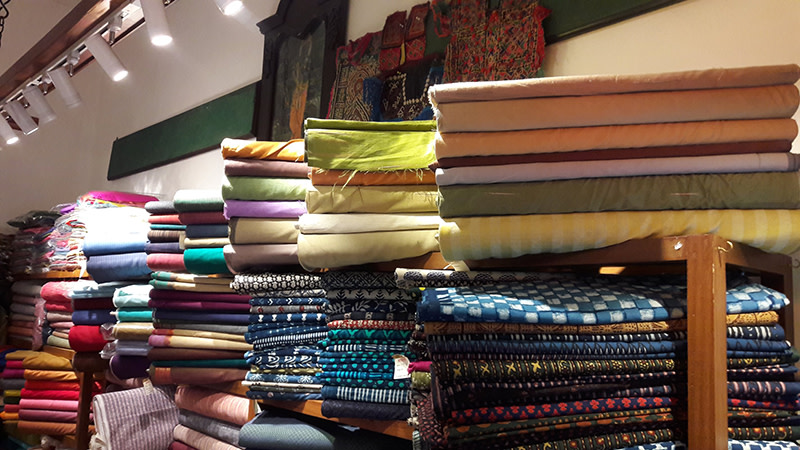 Shankar Market is one of the oldest local markets in Central Delhi. Some of its corridors are dedicated to fabrics with prominent shops such as Gamthi, which has a wide variety of dress materials in multiple shades & hues of just about any colour that you are on the lookout for. You can also find a wide range of export fabrics that are suitable for both upholstery & dress materials in this market!
Where | Gamthi - Shop No 47, Shankar Market, CP
Call Them | +91 11 2341 1171
5. Print Corner, Paharganj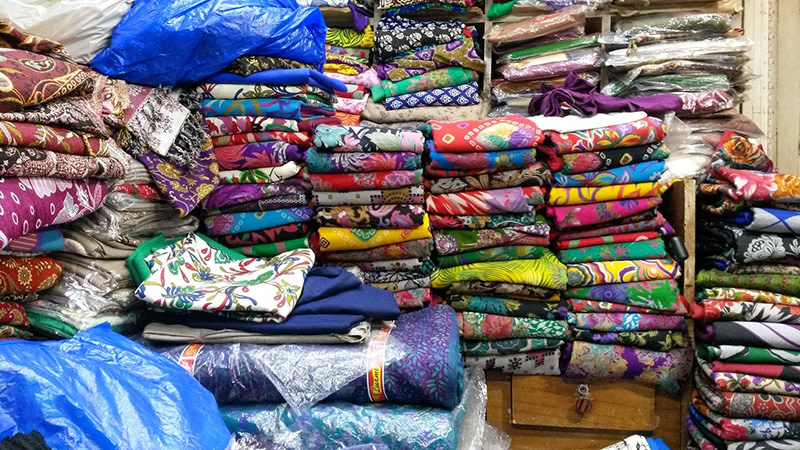 There are lots of textile and fabric shops in the ever-crowded Paharganj Market. It's a good place to shop for affordable fabrics without compromising on quality. Print Corner is one shop where you can find fabrics for bed covers, cushion covers, curtains, tablecloths, silk fabric, cotton and salwar kameez as well. The prices are readily affordable here but if you are good at bargaining you can score an even better deal!
Where | Print Corner - Shop No 646, Fancy Cloth Market, Paharganj
Call Them | +91 9136 484 078
Check Out Their FB Page | https://www.facebook.com/PrintCorner.Store/
6. HP Singh, Nehru Place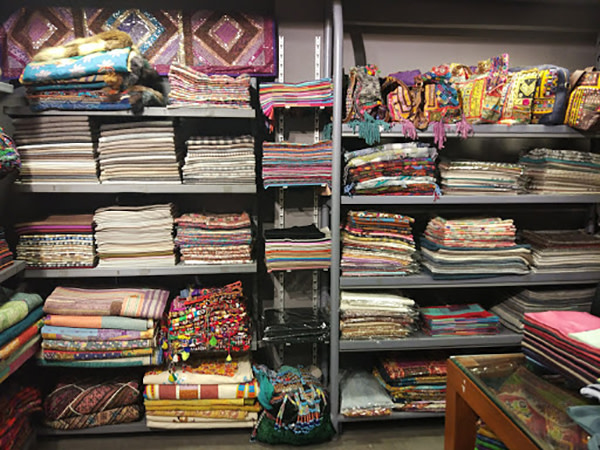 Picture Credits: 都倉泰信
Besides being an IT Hub, Nehru Place is a treasure trove for textiles that'll surely catch your attention. At HP Singh you will be lost for words with their 3 floors dedicated entirely to fabrics and materials of all kinds - from embroidered and embellished fabrics to Boucle, Channel, Zari, Flat Knits etc. the choices are endless here!
Where | HP Singh - G-1, Vaikunth, 82-83, Nehru Place
Call Them | +91 11 4661 444
Check Out Their FB Page | https://www.facebook.com/hpfabrics/
Here's Their Website | https://www.hpsingh.com/
7. Talwar Fabriks In Kirti Nagar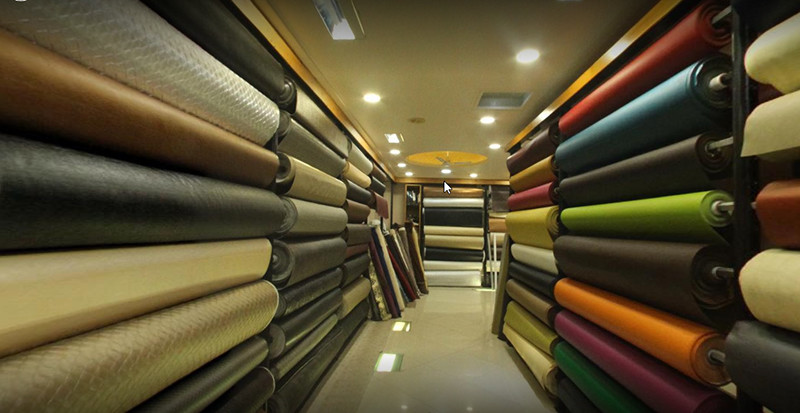 Picture Credits: Sharepost - New Delhi - 80549 80594
Talk about luxury and we can only think of Talwar Fabriks for this HUGE store is literally stocked with fabrics from across the country. From the best linen and warmest wool to the finest leather and softest velvet, you name it and they have it. If you're planning to redo your drawing rooms anytime soon, head here for the best choices!
Where | Talwar Fabriks - Shop No 9, Furniture Block, Kirti Nagar Industrial Area, Kirti Nagar
Call Them | +91 11 4540 1087
Here's Their Website | https://talwarfabriks.com/
8. Paras Fabrics In Shalimar Bagh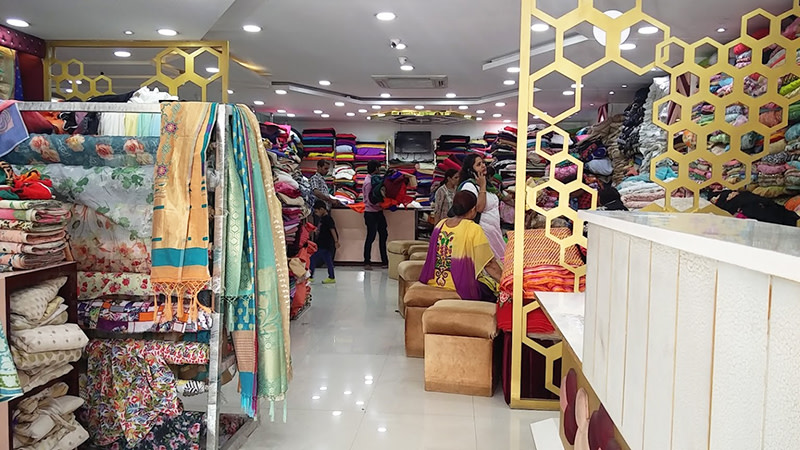 Picture Credits: Pankaj MG
If you live in Shalimar Bagh and haven't shopped at Paras Fabrics yet, then we say you head over right now. With an insane range of materials for suits, sarees, salwar kameez, kurtis and more, this place is a shopper's paradise. You need to check them out for sure!
Where | Paras Fabrics - AG-45, Near Richi Rich Banquet Hall & AL Market, Shalimar Bagh
Call Them | +91 9212 222 506
So, we hope this list helps you find the kinds of fabrics for your dream attires!