Delhi has some of the best fabric stores/markets in India where you can find wide varieties of material at reasonable prices. From hand printed to beautiful silk fabrics, from cotton to embroidered fabrics, you can find next to everything here.
Pro tip: Work on your bargaining skills before you visit the places mentioned below. 
1. Chandni Chowk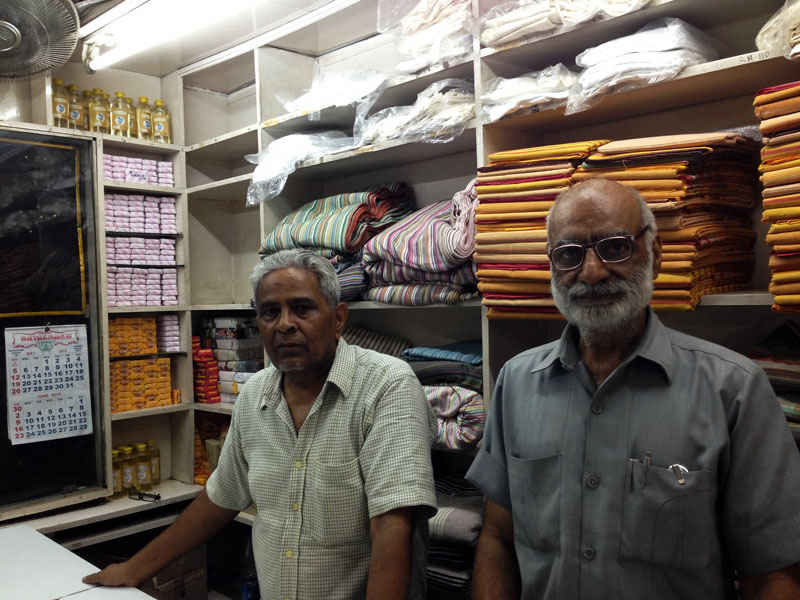 When it comes to fabric shopping, there is no place like Chandni Chowk. This historical bazaar houses three major fabric markets- Kinari Bazaar, Cloth Market, and Katra Neel Market. Kinari Bazaar is the place to visit for all your wedding fabric shopping. Stocking some really nice lace and zardozi fabrics, the market will . The Cloth Market is a one stop market for your entire home furnishing needs- tablecloths, pillow covers, upholstery, and much more. Plus here you can find many shops that deal with good quality fabrics for men. The Katra Neel Market is an ideal place to shop for cotton, silk, and muslin fabrics.
Kinari Bazaar | Behind Gurudwara Sisganj, Chandni Chowk
Cloth Market | 4731, Laxmi Bazaar, Fatehpuri
Katra Neel Market | 816/2, Sangam Market, Chandni Chowk
2. Connaught Place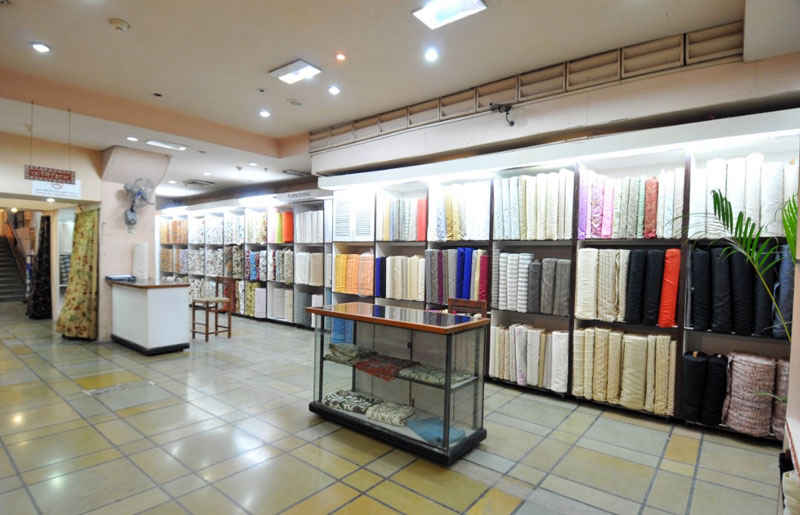 Since Connaught Place has so many emporiums and state handloom stores, it is a perfect place to shop for fabrics from all over India. Khadi Bhavan (good quality homespun fabrics), Central Cottage Industries Emporium, Handloom House, and various state emporiums are all located in and around the Connaught Place area. The Cottage Industries Emporium has some really beautiful brocade and Tanchoi fabrics. If you are looking for beautiful handlooms - silk and cotton, then you must pay a visit to the Handloom House. Also, The Royal Silk Emporium houses some really good quality silk fabrics. 
Khadi Bhavan | Baba Kharak Singh Marg, Connaught Place
Royal Silk Emporium | 12/8, Classic House, Golf Market, Doctors Lane, Connaught Place
Handloom House | Connaught Place
Central Cottage Industries Emporium | Jawahar Vyapar Bhawan, Janpath
3. Central Market, Lajpat Nagar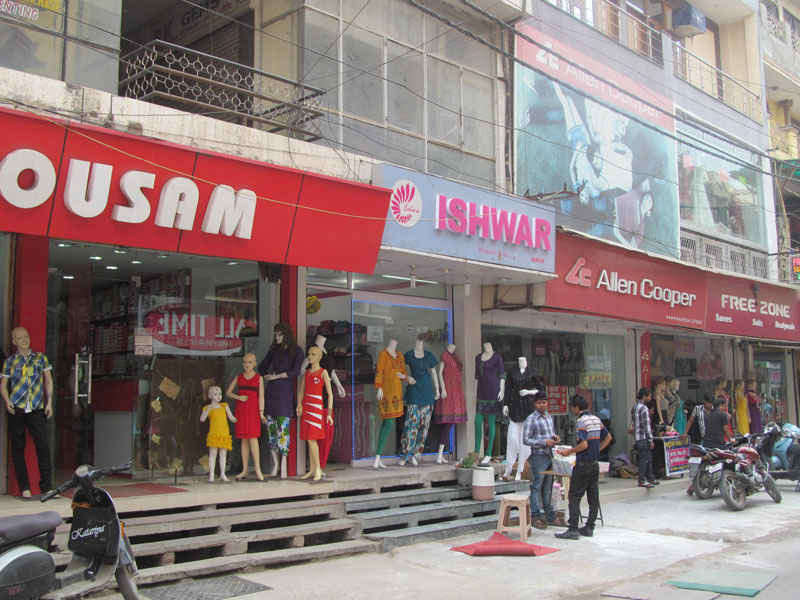 Central Market in Lajpat Nagar has a plethora of shops selling all types of fabrics- cotton, silk, upholstery, cushion covers, beautiful trims, curtains, and much more. Here you can find small shops and high end outlets all dealing with fabrics. The prices are usually fixed in the high end shops, but you can bargain hard in the small shops. Some favourites include K.C Creations, Sheetal Fabrics & Vastra. The best way to get here is via the metro, because parking is a huge problem here. The market is just a 2 minute walk from the Lajpat Nagar metro station. 
Location | Central Market, Lajpat Nagar II, Lajpat Nagar
4. Shankar Market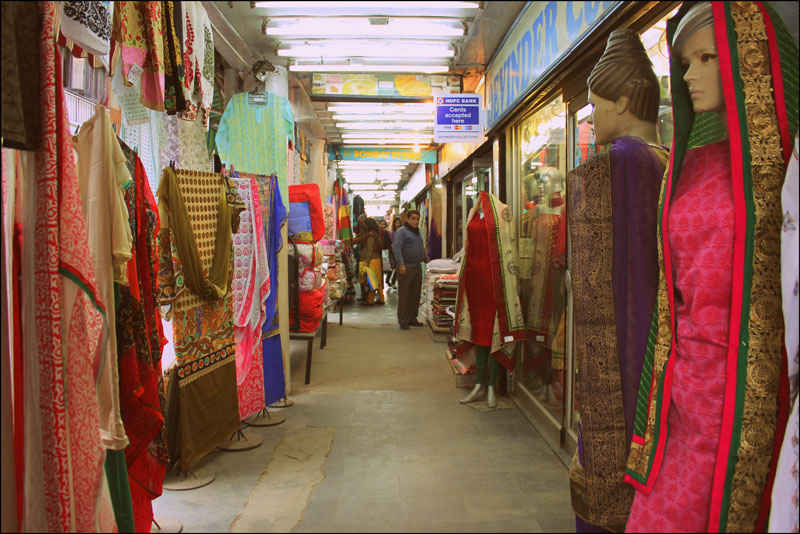 Shankar Market is one of the oldest local markets in Central Delhi. One of its corridors is dedicated to fabrics with prominent shops such as 'Tarachand & Sons' and 'Matching Centre' both of which have a wide variety of dress materials. 'Matching Centre', true to its name, has numerous fabrics, shades & hues of just about any colour that you are on the lookout for! This corridor also boasts of shops with a wide range of export fabrics, such as 'International Prints' and 'Motilal & Sons' that sell fabrics in "thaans", suitable for both upholstery & dress materials - needless to say there is always a horde of women at these shops, bargaining hard for the best price.
Location | 10, Connaught Lane, Barakhamba
5. Paharganj Market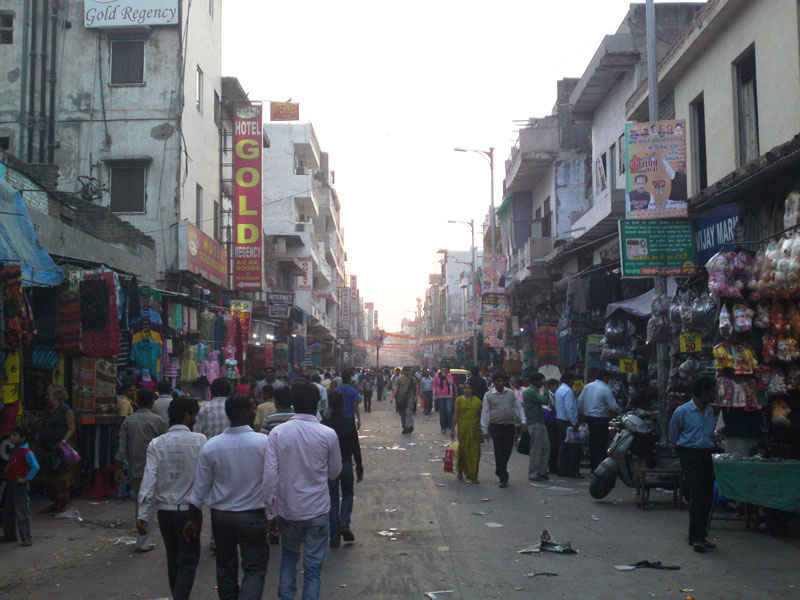 There are lots of textile and fabric shops in the ever crowded Paharganj market. This is a good place to shop for affordable fabrics without compromising on quality. Bed covers, cushion covers, curtains, tablecloths, silk fabric, cotton, and salwar kameez fabrics are just some of the types of fabrics that you can shop for at this market. The prices are readily affordable here but if you are good at bargaining you can an even better deal here. 
Location | Paharganj Main Bazaar Entrance, Opposite New Delhi Railway Station
6. Sarojini Nagar Market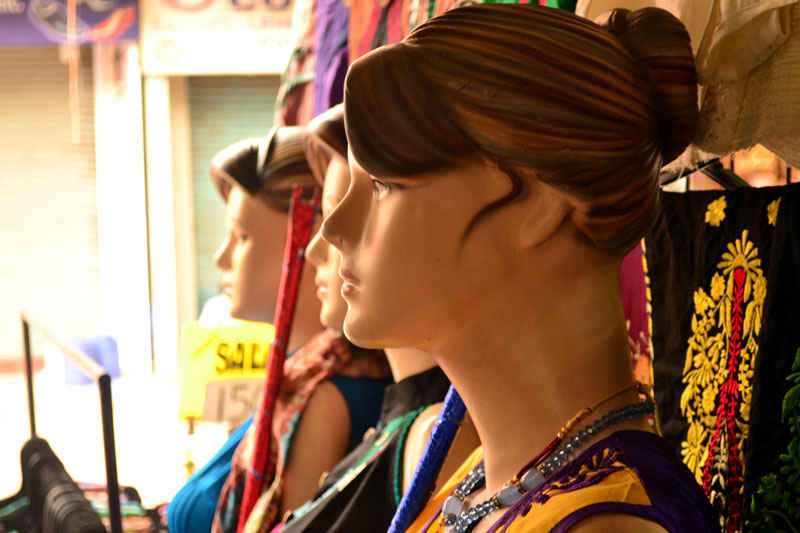 Sarojini Nagar market is a must-visit for fabric shopping. This market is a favourite shopping destination for most Delhiites, because here you can find literally everything under the sun, including fabrics of all types - salwar kameez fabrics, sarees, silk, home furnishings, bed sheets, and so much more. Some shops have fixed prices, while at others you can bargain away. It is best to visit this market during the weekdays, because it is usually filled to the brim with people on the weekends. 
Location | Brigadier Hoshiyar Singh Marg, Block H, Sarojini Nagar
7. HP Singh, Nehru Place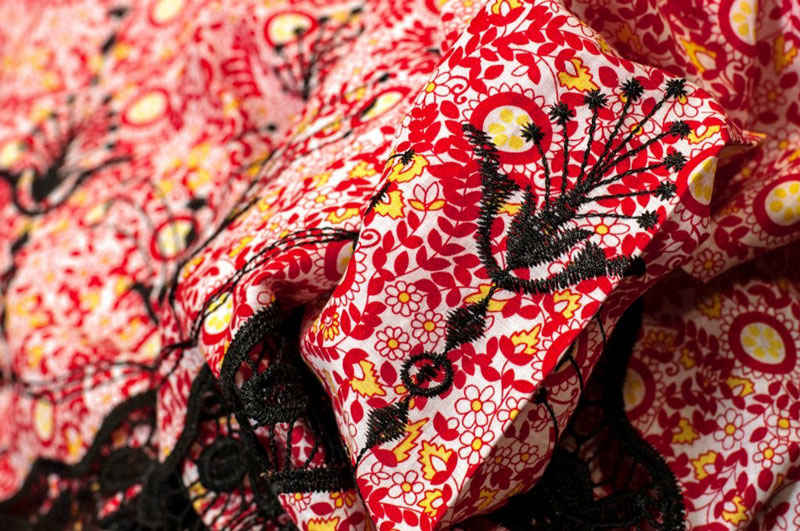 Besides being an IT Hub, Nehru Place is a treasure trove for textiles that will surely catch your attention. At HP Singh you will be lost for words with their 3 floors dedicated entirely to fabrics and materials of all kinds - from embroidered to embellished fabrics to Boucle, Channel, Zari, Flat Knits etc. the choices are endless here.  
Location | G-1, Vaikunth, 82-83, Nehru Place