The Rock Garden In West Patel Nagar Is A Hidden Oasis Worth Exploring
The conundrum of Delhi is hard to figure out, just when you think you have it all sorted, the city surprises you. It is this quality of the city that makes it so enchanting because even for the seasoned Dilli-wallahs, there is always a nook and corner which will add a frisson of joy to the explorer's perspicacity. The Rock Garden of Patel Nagar is one such exponent of the capital.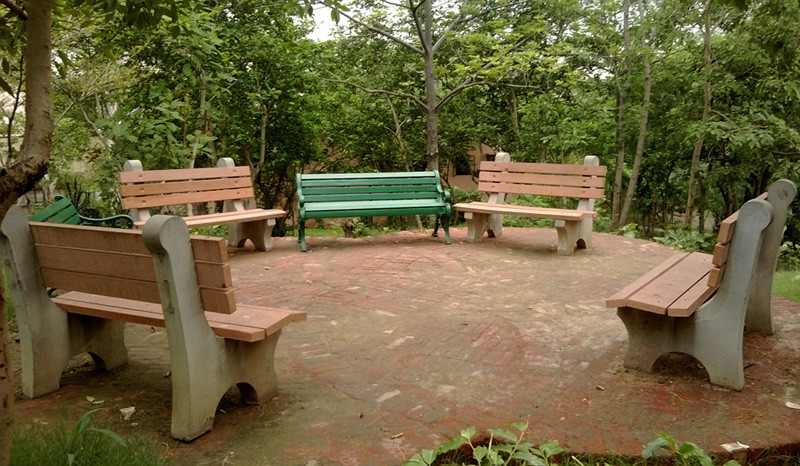 The Rock Garden of Patel Nagar is not among the well-known gardens of Delhi (sadly) so you might not find many people who have actually been to the place. West Patel Nagar is one of the most heavily congested areas of Central Delhi and to even find a Lodhi Garden here would be a lot more than wishful thinking but oases do exist and roses bloom amidst thorns. The park is a welcome boon for an area which is struggling to breathe. A step inside the garden and you are greeted by explosions of greenery.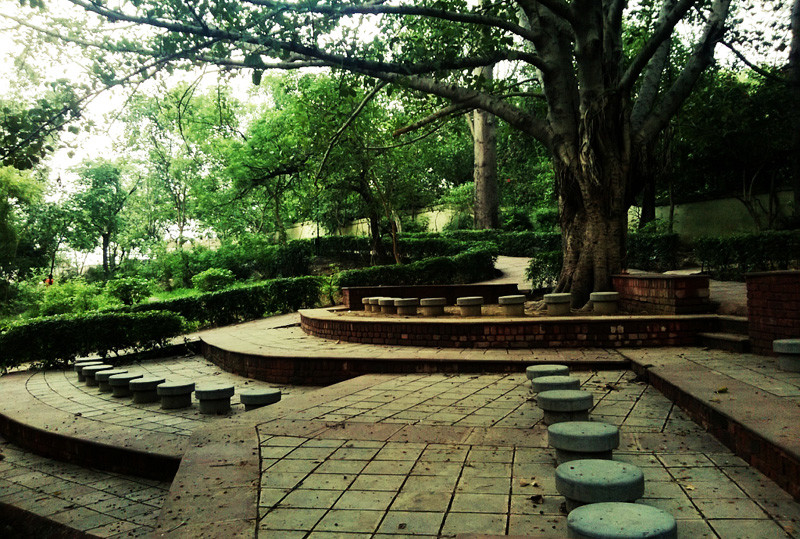 The garden has mushroomed on a hummock and a chat with the gardener tells us that flattening the hillock was considered to be a costly affair when Patel Nagar was coming up and hence the Rock Garden was envisioned.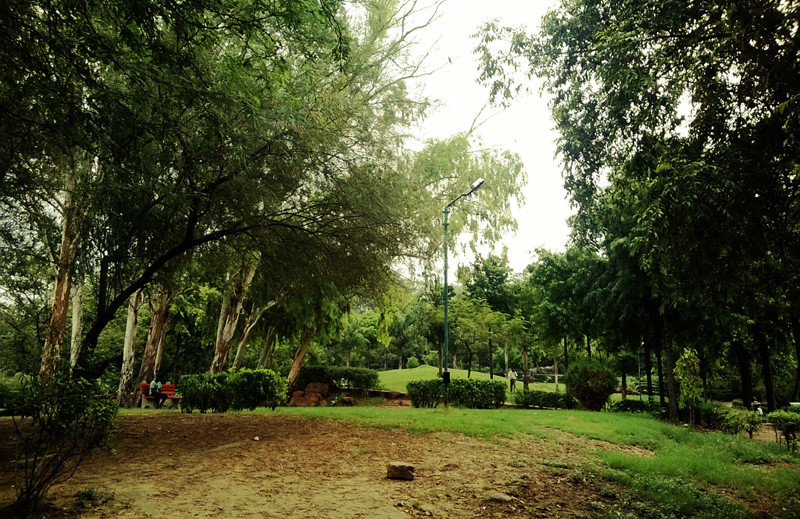 The garden is fairly large in area and is navigable by a sandstone pathway which winds around the perimeter of the park. Lush green and well-manicured grass banks dotted with rocks make their presence felt throughout.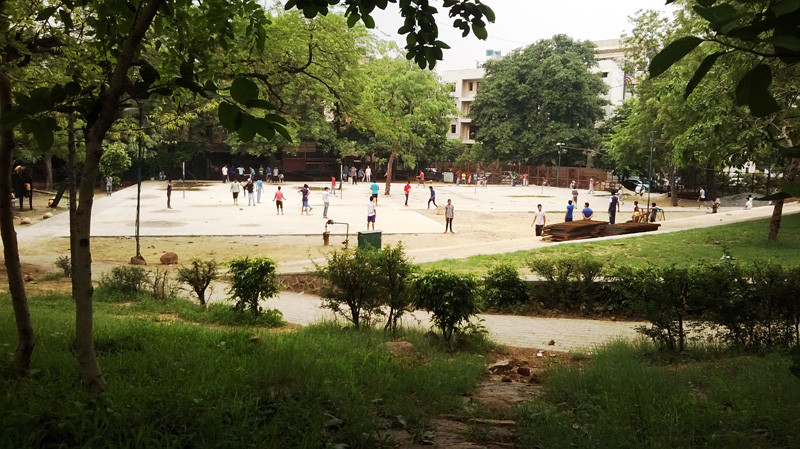 Trees like Eucalyptus, Ashoka & Neem can be found in abundance and there are certain areas which are so densely populated by trees that they give the impression of small forests with the chirping of birds and the hide and seek of the squirrels add to the imagery. The pathways are scattered by petals of Bougainvillea; the pink hue of it is omnipresent.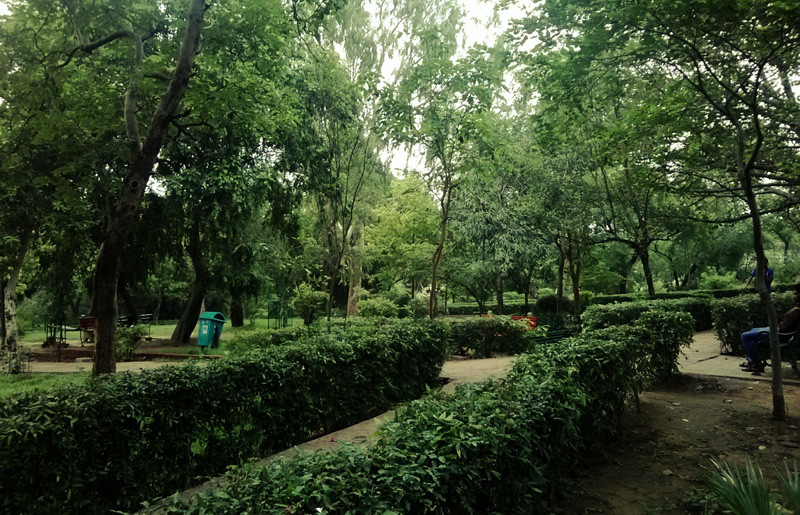 The garden is maintained by the Delhi Development Authority and is open from 5 AM to 8 PM in the summers and from 5 AM to 7 PM in the winters. The garden has a separate area for yoga and meditation and an area for praying has also been provided.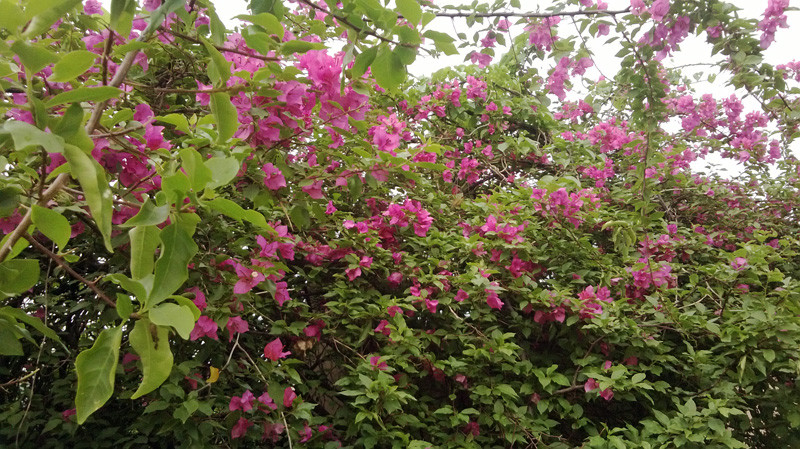 While it is prohibited to play sports of any kind on the grass banks, a separate flat ground for playing cricket, football and other sports is present on the premises. The varying gradient of the garden makes it a haven for fitness enthusiasts who train in the lap of nature and escape the drudgery of a treadmill.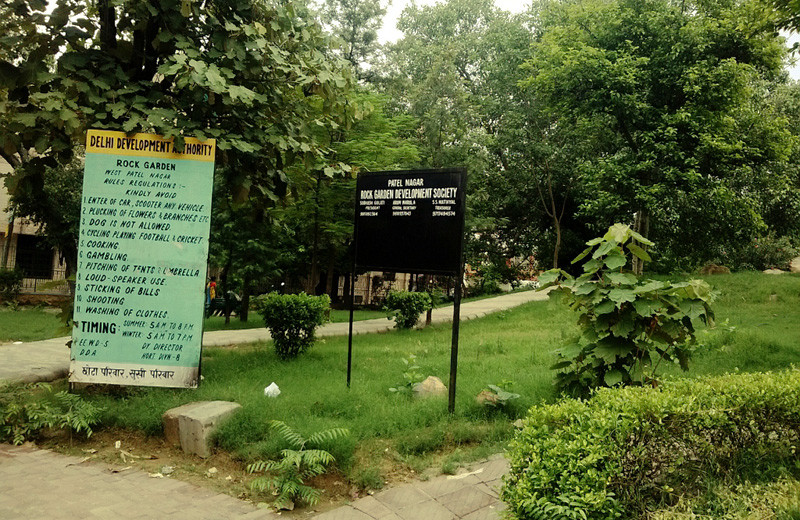 Whether it's a couple who wants to escape from the prying eyes of the public, a destitute for whom the shade of the tree is the best roof, a person looking to keep himself fit, a connoisseur of nature or the usual Delhi explorer, the Rock Garden offers something to everyone, so come swing by to while away a relaxing afternoon!
Where | The Rock Garden - In West Patel Nagar
Timings | 5 AM - 8 PM (Summers) & 5 AM - 7 PM (Winters)