Ever Tried A Lil Something Called Bulletproof Coffee With Butter In Old Delhi?
A much-loved coffee cult which may be new in New York but surely remains old in Old Delhi we're telling about 'Bulletproof Coffee'; in 2014, various wellness experts of New York introduced Bulletproof Coffee boasting of its health benefits where the addition of butter (of all things!) claims to help reduce weight and increase concentration, besides it tasting delicious!
Basically, the beverage is a blend of coffee, oil and unsalted butter; now butter in coffee may make you a tad squeamish, but once tried, it's the most satisfying coffee you'll ever sip on because, believe it or not, butter and coffee makes the best combo!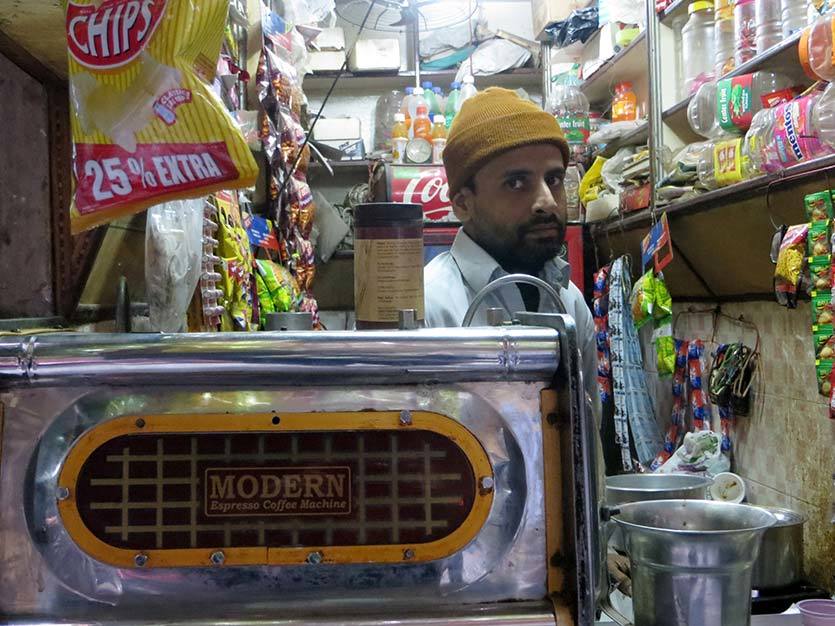 It's worth noting that the butter coffee tradition started in New York only very recently, however, it's a very old concept that has been well-accepted by the locals putting up in the walled city and so we decided to visit the place that sells this unique beverage!
Among the many little shops and kiosks in the crammed lanes of Chitli Qabar Chowk is Shehdaad Bhaiya's kiosk. He's been selling butter coffee for decades now. "I sell more of bulletproof coffee than the usual tea and coffee", he says with much pride.
** P.S. : Did you know? You can now download the So Delhi App for iOS & Android. Click Here **
Most of the patrons of this establishment are residents of the area. They religiously buy Bulletproof Coffee; some sit on the stairs, some on crates, while others take their cups as takeaways. During the peak hours in winters, the customers say that Shehdaad Bhaiya doesn't have time to even look up!
Served in a thick paper cup, the frothy delight fogs up your spectacles and makes you want to warm your palms with the warmth of the cup. Even just the whiff of the Bulletproof Coffee here is enough to jolt you awake - it's a regular winter consolation! Take the first sip, and it's a salty caramel-like surge in your mouth. Within the first few sips, you'll be hooked! The cup is big enough to keep you warm for the next few hours and because of the Amul butter addition, the aftertaste is a bit of both salty and sweet.
The ever-satisfying beverage will make you question his other secret ingredients, to which his reply has always been and always will be, "Mohabbat"! Have one cup, and thereafter you won't stop lusting for it. The Bulletproof Coffee is an addiction in itself indeed - come on over!