Established As A Historic City Of Delhi - Have You Explored The Baolis In Tughlaqabad Fort
A fort built by Ghiyas-ud-din Tughlaq, in 1321 AD has its ruins left on a hillock in the southern portion of Delhi in the current 21st century. Stretching across 6.5 kms, it lends its name to the Tughlaqabad residential-commercial area. Ghiyas-ud-din was the founder of the Tughlaq Dynasty who established one of the historic cities of Delhi but the topic at hand is not that of the fort but the baolis located inside.
Out of the 13 baolis which were constructed in the 14th century on the order of Ghazi Malik, only 2 survive till date in the fort. The remaining baolis have died in the human made smoke; some ruins still lie in the background of the rural villages but it is strictly prohibited for the locals.
The Surviving Baolis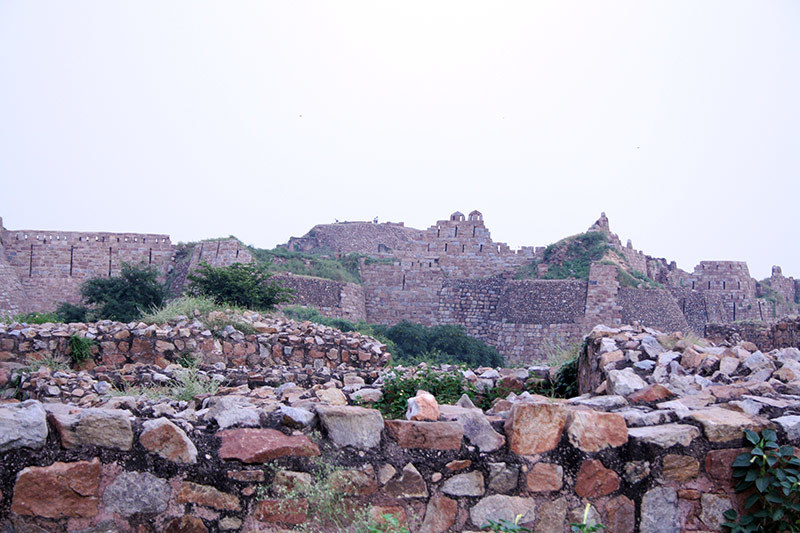 In the current scenario, the existing two baolis are situated on either side of the fort. Please ensure a security guard accompanies you on the way, as there is no specific trail to reach the baolis and the fort is surrounded by dense forest on both sides of it.
The West Baoli, Also Known As The Old Baoli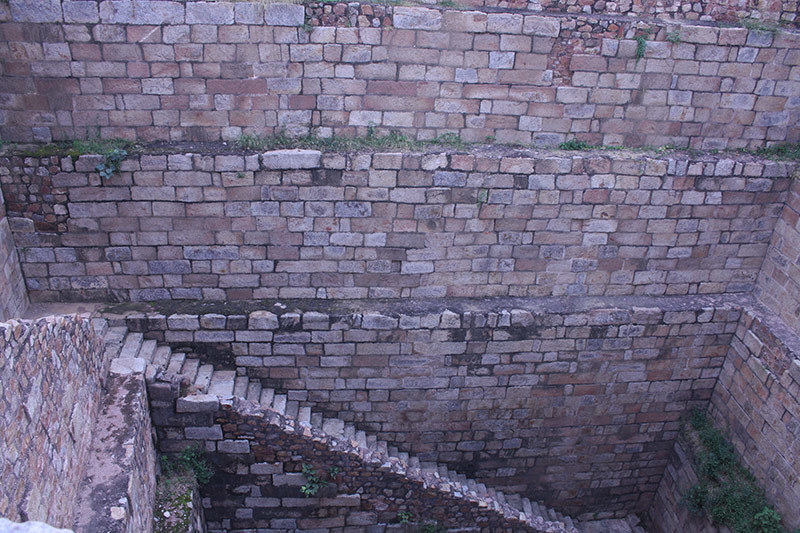 On reaching the west baoli we found a flight of 30 steps constructed to reach the baoli, with a rise of 20 cms of each step. Divided into three different levels, the scale of the baoli is so profound that it intimidates the tourist. The raw stone of the baoli reflects its resilient nature in the glazing sun. It gives a sense of the huge scale and heavy architectural style that was used during the 14th century.
The East Baoli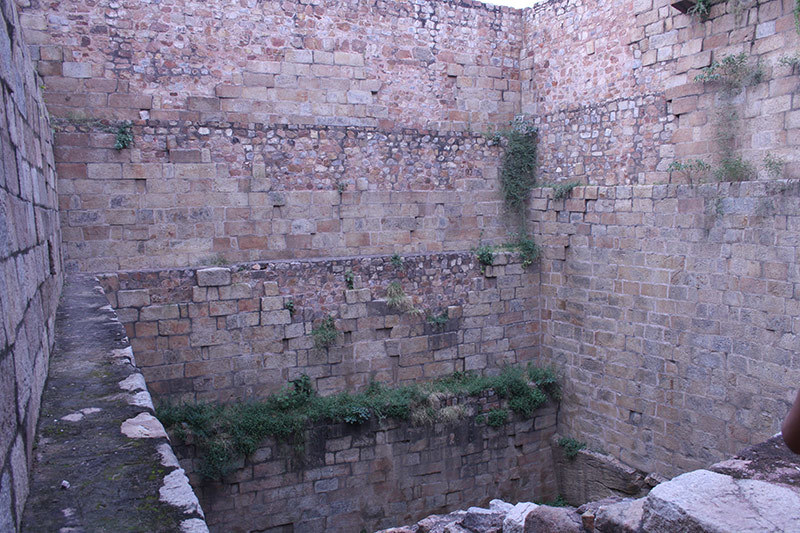 This baoli is a deep dry ruin, which is not accessible anymore due to its deteriorating condition. It was built in such a manner, adjoining to the queens changing rooms that it can still be spotted from the top, only as a blotch placed in between the thick foliage. The dried baoli is one of the deepest ones whose endpoint is not visible due to the wild growth and vegetation found on all four sides, hovering over it along with its boundless depth. The four stone walls forming the baoli is not clearly visible in this case.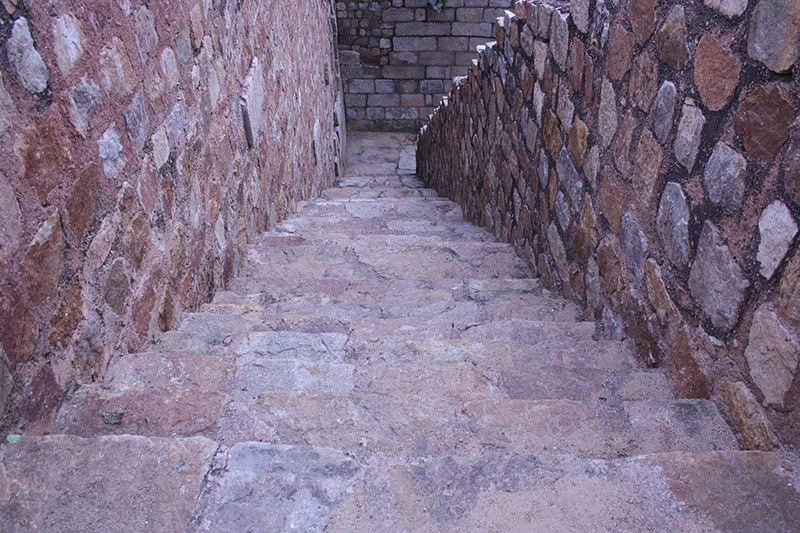 While inside the fort, one needs to be careful as the poisonous qila snakes can be spotted and monkeys and various kinds of insects and plants surround the Eastern side of the qila.
So go all out and explore the lesser known parts of Delhi!
Location | Tughlaqabad Fort, Tughlaqabad