Escape The Mundane & Head To The Magical Champa Gali - Delhi's Very Own Hideout!
Who knew that lane no. 3 of Said-ul-Ajaib, a dusty old village in Saket, could be transformed into a quaint little hideout, consisting of a commixture of art, culture, handcrafted goodness, design with a kick of chai and coffee. 
Known as Champa Gali, this rustic street is all about satisfying that longing for an offbeat getaway from the hustle and bustle of the mundane city life.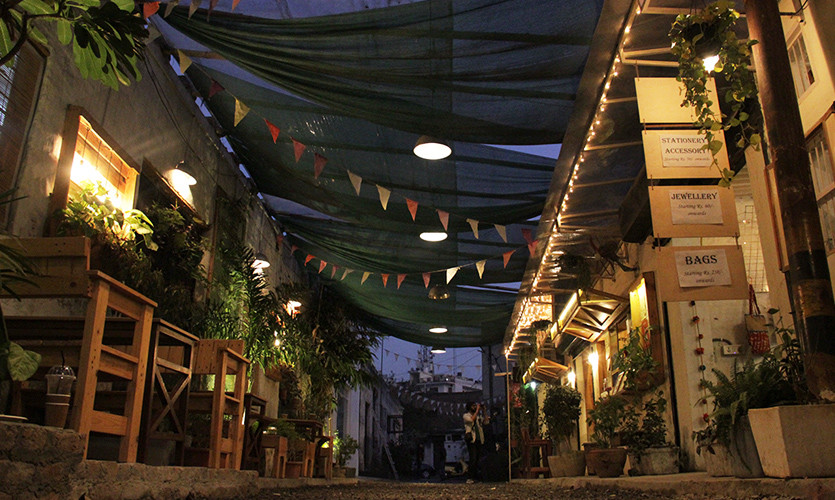 Through a narrow lane, aligned by an array of village households and small ration shops, it'll take you about eight to ten minutes' walk from Saket metro station to get to lane no. 3. You can always take an auto, but walking would any day be a better and feasible option. There are a few, small boards nailed against street light posts that'll help you get to the place, so keep an eye out for these. Once you've followed these directions and found a big, black gate, you've reached your destination!
Champa Gali houses a café with an on-site roastery called the Blue Tokai Coffee Roasters, a design studio known as the Jamura Design Lab and Eastman Works, creative workshops of popular hand-crafted brands of People Tree and Jugaad. It also has a street style pop up tea-stall known as the Jugmug Thela.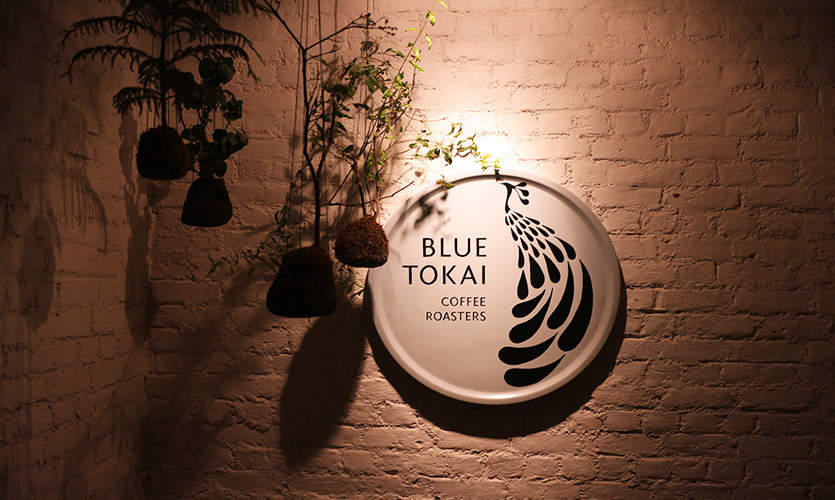 When you enter the street, you first come across Blue Tokai Coffee Roasters, a café cum roastery with an effortlessly rustic vibe. Started by a Delhi-based couple, it promises to offer the best blends of fresh coffee. Want to watch your coffee being made? It also has a live roasting room that holds brewing sessions every Wednesday and Sunday. It's an ideal place to while away those lazy weekend blues.
Next to Blue Tokai, is the studio-cum-shop of People Tree. It trades in apparel, jewellery, accessories, skin care products and stationery items with the judicious use of natural, non-toxic, and biodegradable materials.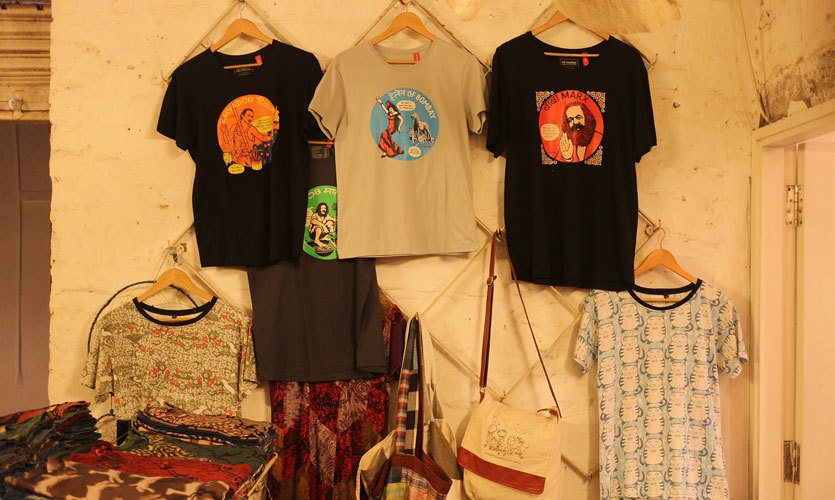 As neighbours, People Tree has the Jugmug Thela. The newly opened, pop-up tea stall that wasn't usually open unless there was an Open House at Champa Gali, is finally open to public and is permanently here to stay. It has a simple menu, although with a variety of options to mull over before you hit the artfully quaint tables across the counter.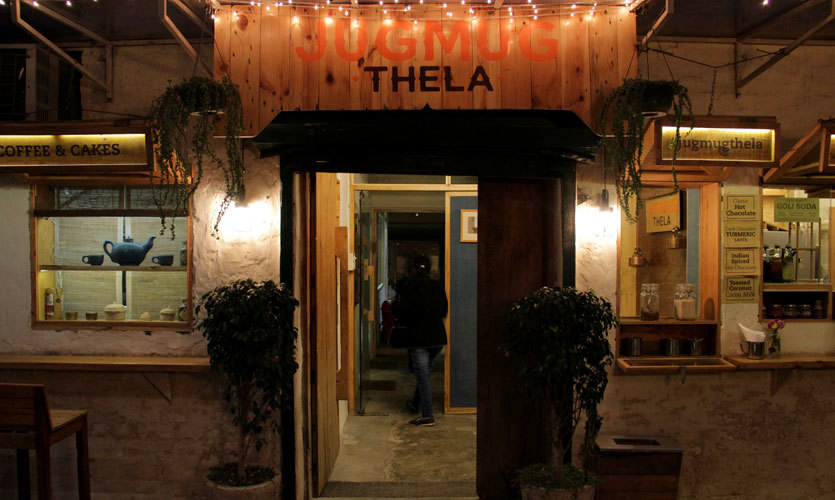 It offers a wide range of beverages; from a variety of teas—desi masala chai to herbal teas to fine teas from across the state, coffees, iced teas, and interesting options of hot chocolate drinks to choose from.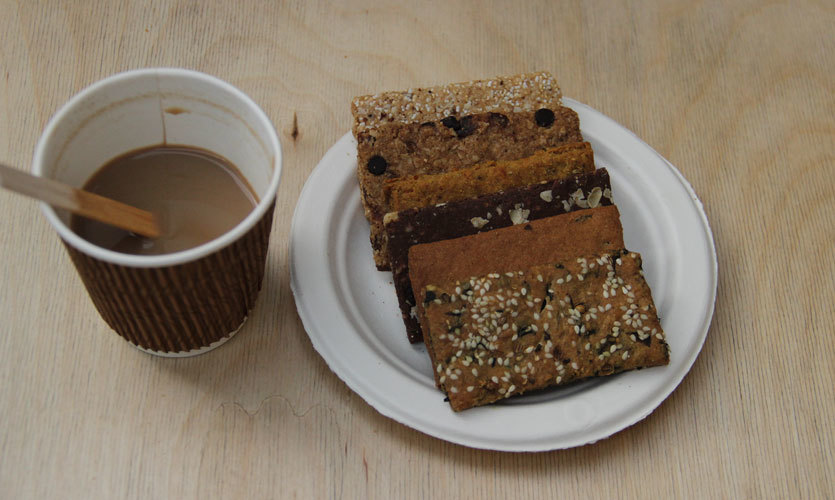 Their all natural ice pops are a must try as they are a hit amongst the customers.  Hit this pocket friendly tea-stall if ever you're around this part of the city, spend a few peaceful hours sipping your beverage and snacking on its assorted collection of cookies. Take home a jar if you want!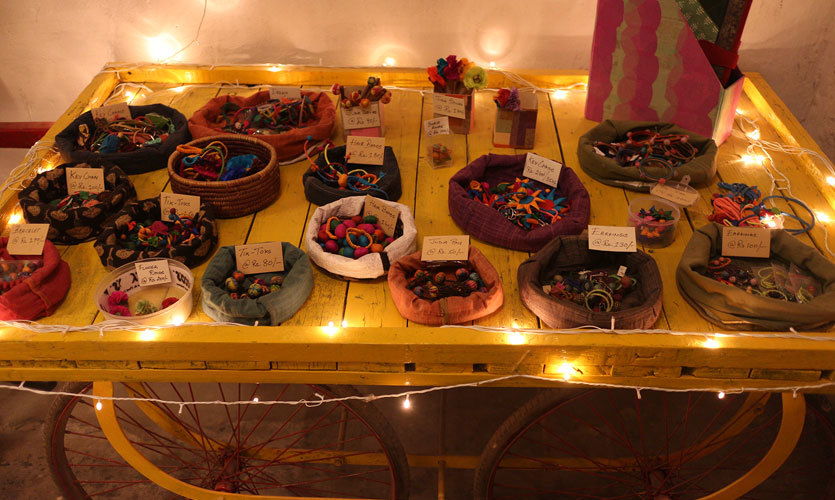 Just right beside the Jugmug Thela is Jugaad. It's a non-profit organisation that trades in handcrafted items, such as a variety of colourful hand bags and potlis, handmade jewellery, artsy notebooks and decorative artefacts. Make sure you drop by this store to check out the variety of arty-crafty goodness that they keep!
Champa Gali is the perfect off-beat hideout from the chaos of the city. Keep an eye on its Facebook page for updates on upcoming events as it hosts Open House nights from time to time.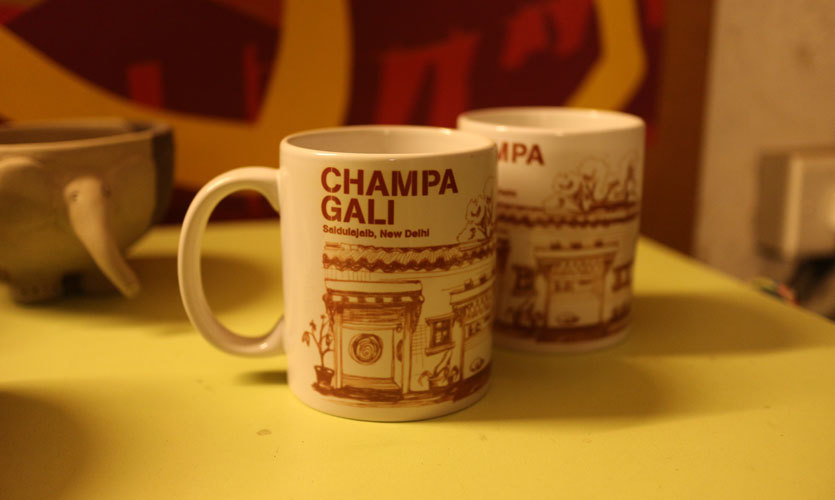 So, the next time you don't want to go home after college or work, or maybe want to spend a lazy Sunday somewhere quiet and peaceful, and not sit around at home, stop by this place with a book or just good company to indulge in a quaint escapade of the mind. 
Also, it's a complete bonus for the soul if you visit it after sundown as the whole street comes alive cause that's when it's all lit!
Location | Khasra #258, Lane #3, Western Marg, Said-ul-Ajaib, Saket
Browse Through More Images:
Jugaad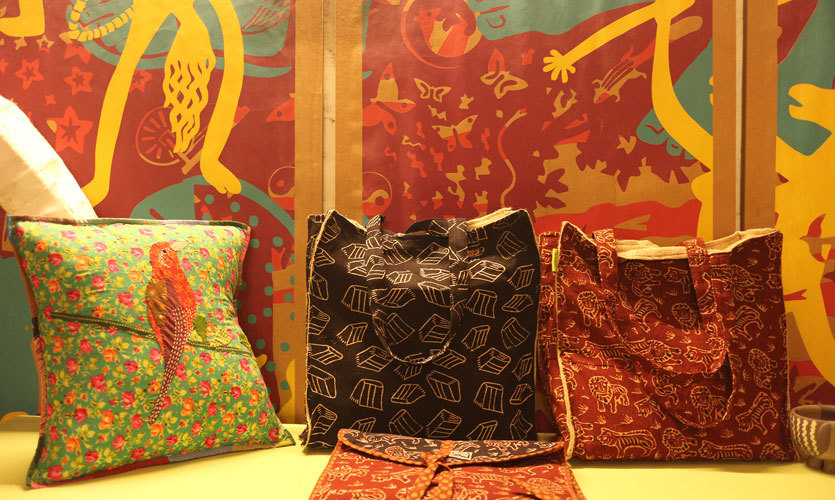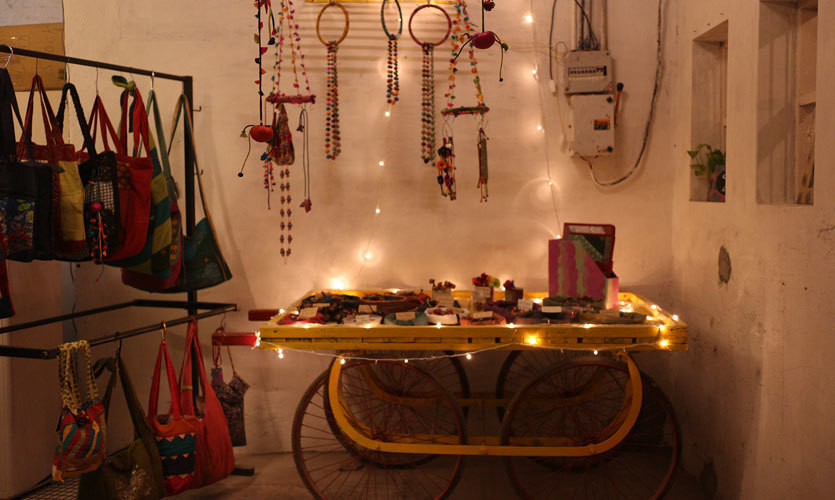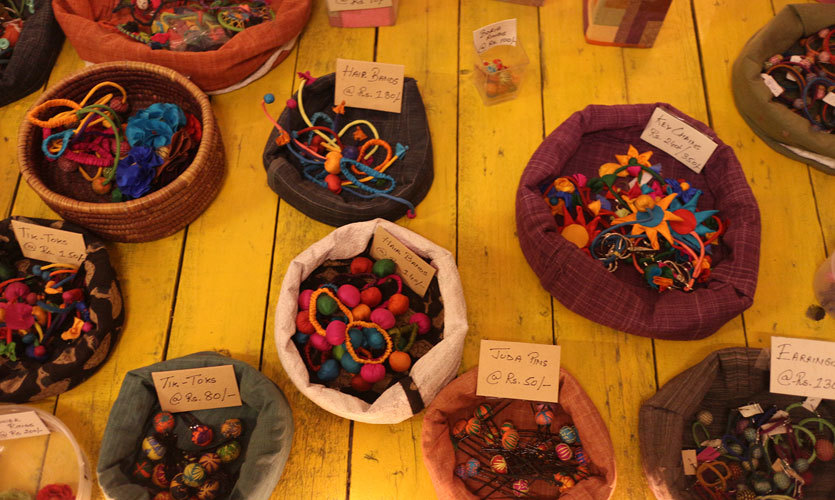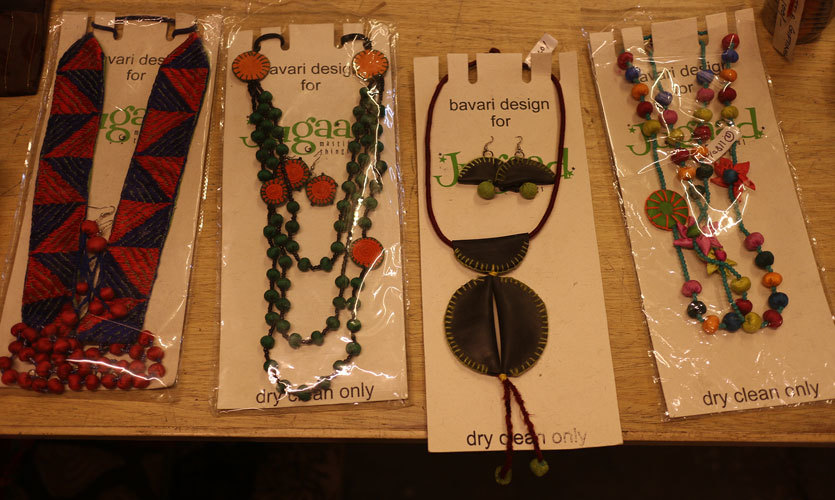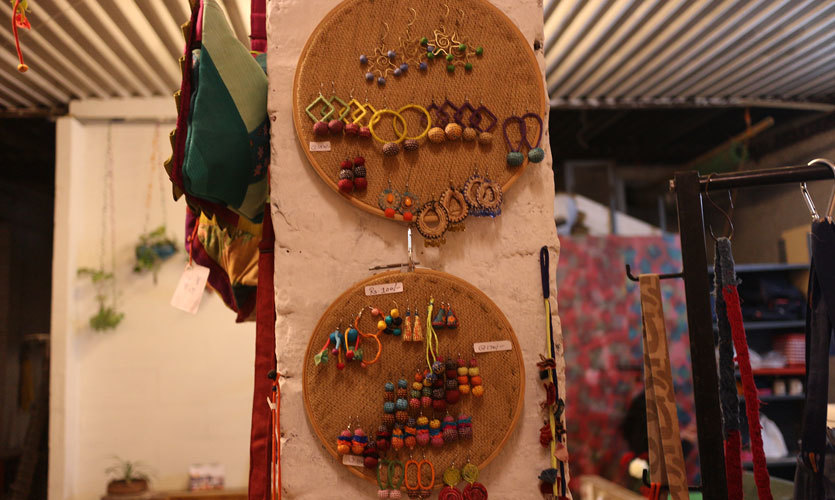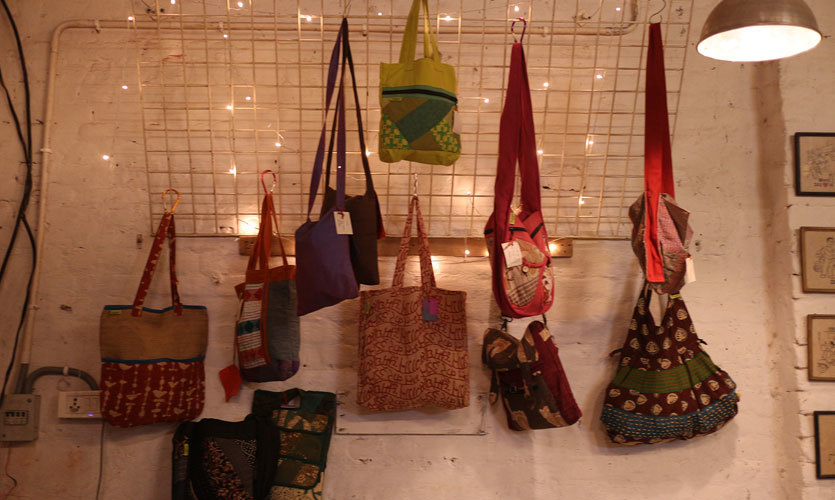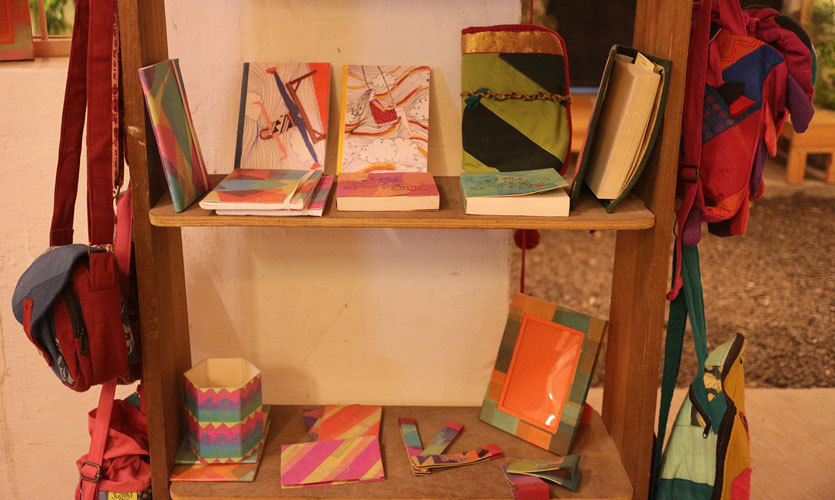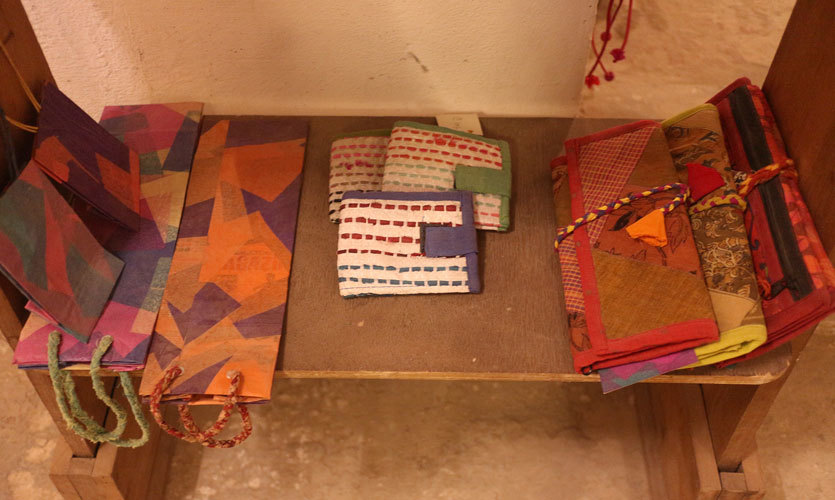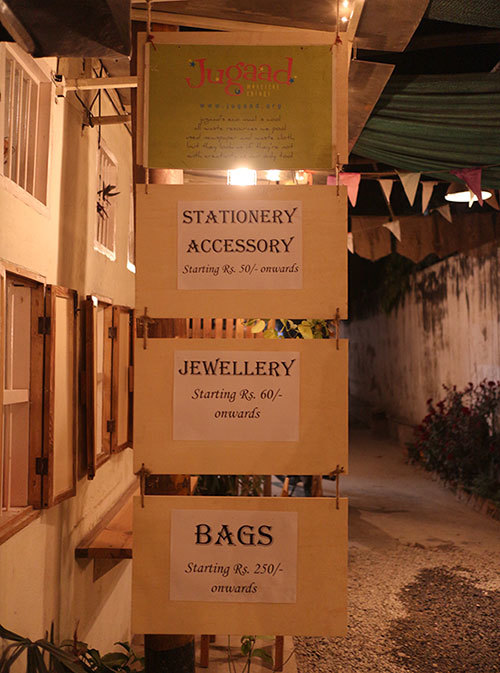 Jugmug Thela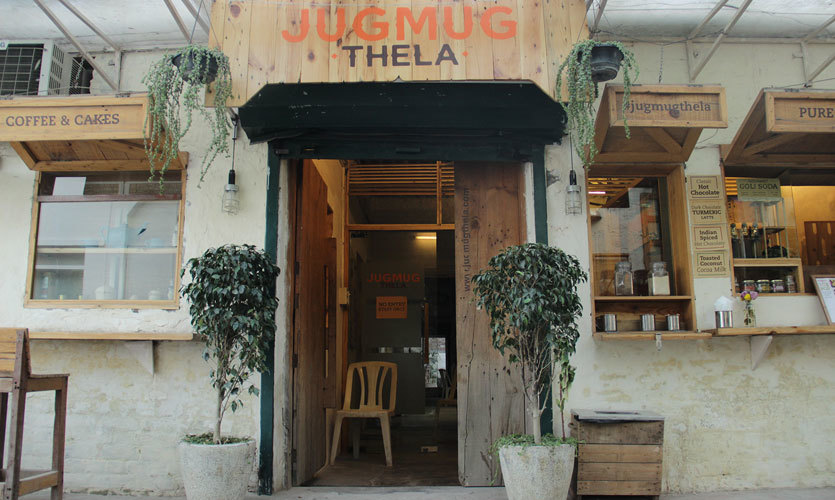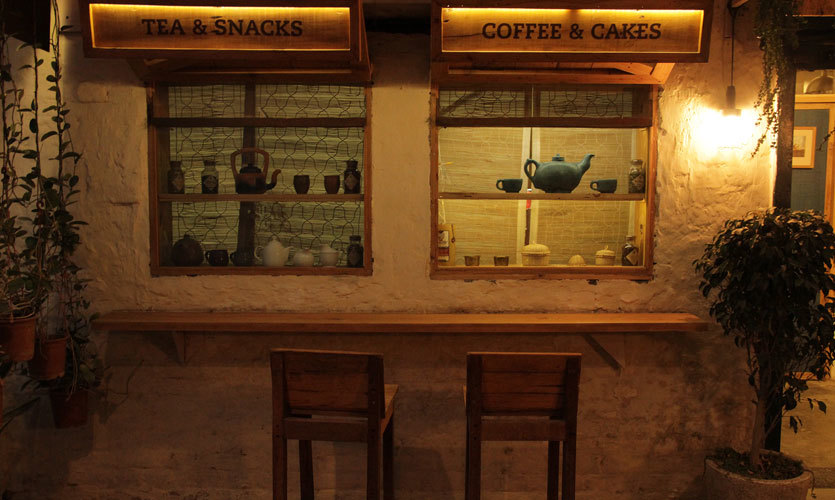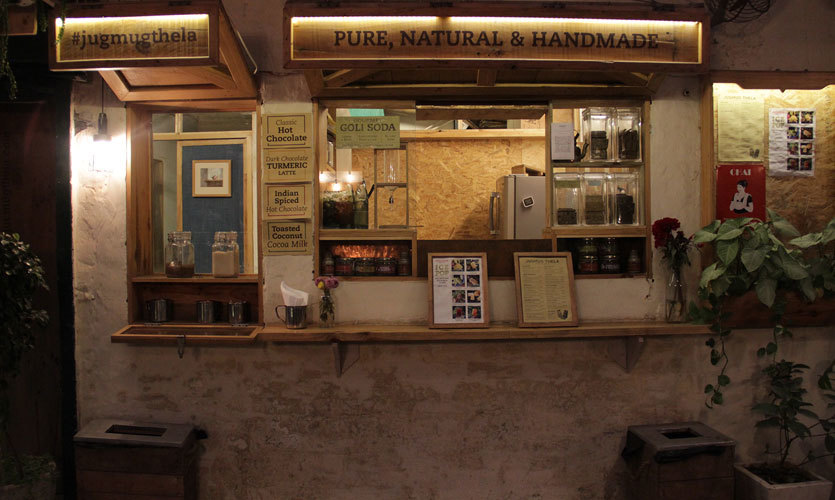 People Tree