Delhi
Enlighten Yourselves With These 5 Must Visit Temples In And Around Shimla
There is no dearth of temples in this holy city and so you can visit these worship houses for a refreshing, soul-searching experience, in addition to knowing about the interesting mythological tales attached to them. Head on over!
1. Jakhoo Temple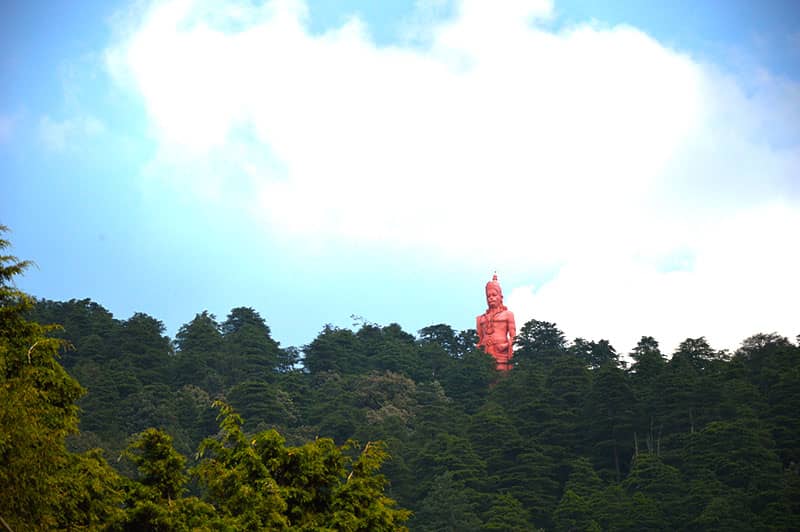 The most popular Hanuman temple in Shimla, a beautiful path leads to the temple and squealing monkeys welcome you. It also happens to offer one of the best scenic views of Shimla. The massive statue of Lord Hanuman and the intriguing tale behind it will leave you spellbound. 
Location | Jakhoo Temple Park, Jakhoo
2. Tara Devi Temple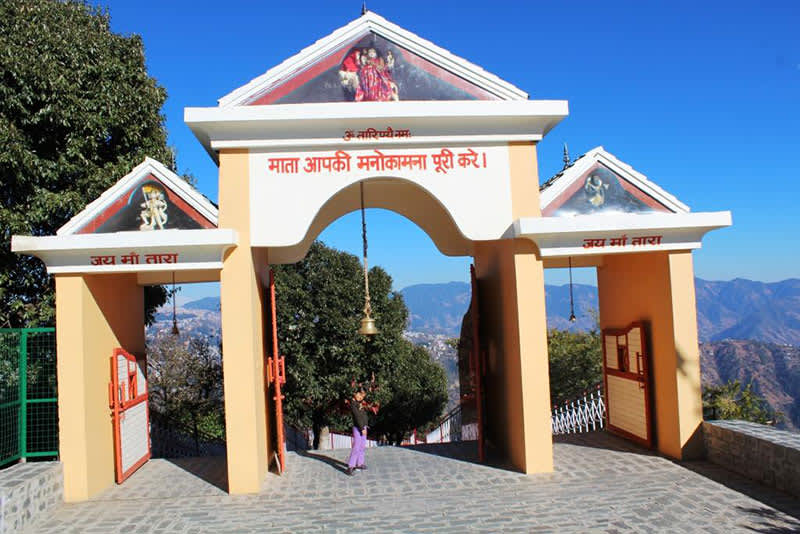 Picture Credits: FoodieMusafir
Another famous temple where the Goddess of the stars resides amidst the dense oak and pine forests, this is a place of ultimate tranquility and divinity. Spend a peaceful day here admiring the picturesque views.
Location | Shoghi Bypass
3. Sankat Mochan Temple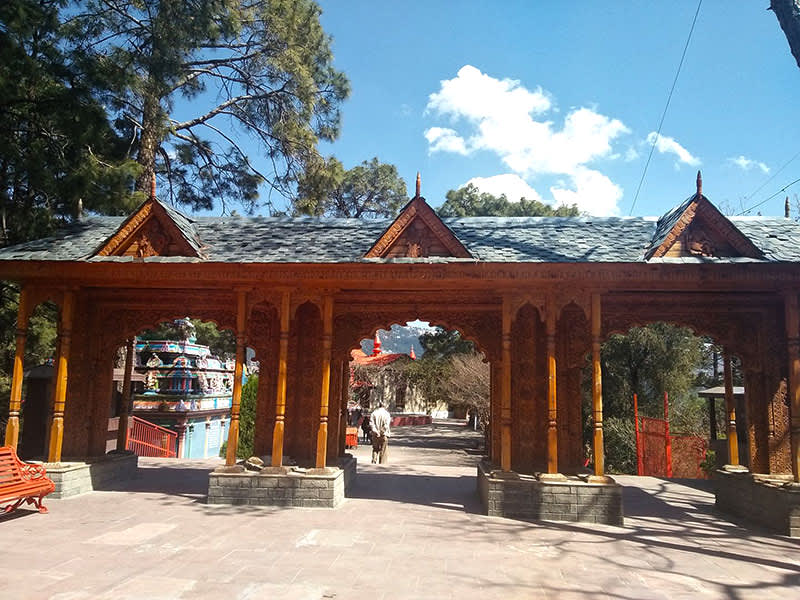 Picture Credits: Deepak Bhalla 
This ancient temple dedicated to Lord Hanuman comprises of 3 temples - Lord Shiva, Lord Ganesha and the ruling planets. It is a divine place spread over a huge area and if you visit the temple on a Saturday, you get to be a part of the Shani Pooja. Also, don't forget to capture the scenic beauty whilst here! 
Location | Bagh, Taradevi
4. Kali Bari Temple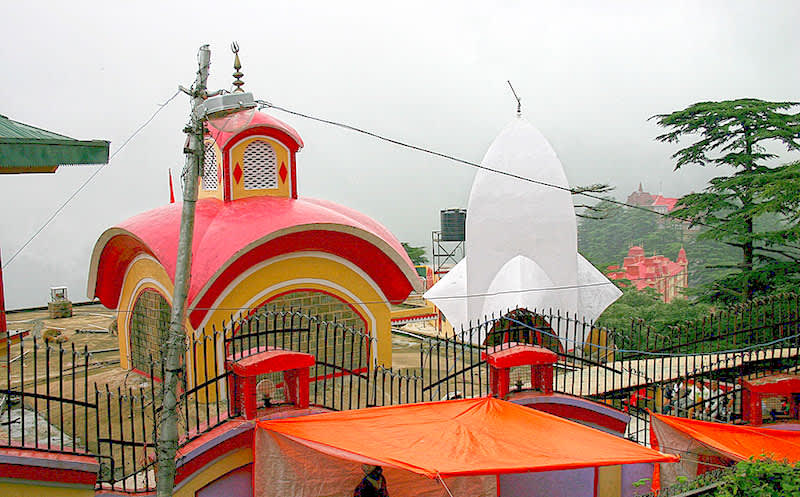 This temple dedicated to Goddess Kali attracts a lot of tourists and devotees. A blue wooden idol of Goddess Kali is worshipped along with her many avatars. The temple comes to life during the time of Navratri and Durga Puja, when it is decorated and lit. There are many hotels nearby like Willow Banks, Oberoi Cecil, Honeymoon Inn, where you can check in.
Location | Kali Bari Road
5. Kogi Mata Temple
Located in the popular hill station of Naldehra, this temple is dedicated to Goddess Kogi. Kogi is a beautiful village rich in Himachali culture. Explore the nearby areas to find traditional Himachali houses and chowkas (seat of the elders) and also to study the religious practices of the people here.
Location | Kogi Village, Near Naldehra
Each of these temples offer something unique about them and the serenity of the hills simply amplifies it.