Enduring Since 1785, We're Taking You Through Renowned Poet Khwaja Mir Dard's Tomb
Khwaja is a title used in Asia and Middle-East and means 'Master' or 'Lord'. Many in Islam believe that such people have a direct connection to god. Khwaja Mir Dard was born in 1721, and was counted as one of the three major poets of the Delhi School of Urdu poetry in India.
He was a mystic poet and composed ghazals and poems in Urdu and Persian, and was extremely popular. When he died in 1785, he was buried in a mazar, which is now known as Khwaja Mir Dard's tomb. A mazar or a dargah is a shrine which is built over the grave of an important religious figure, and this particular mazar is located in Khwaja Mir Dard's basti, so named after its patron saint.
Khwaja Mir Dard's Basti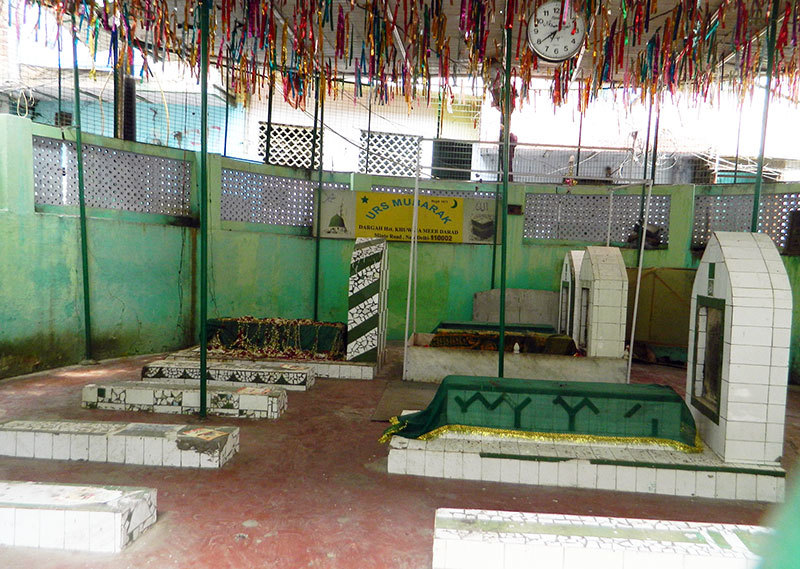 As you drive along the wide, tree lined roads near Zakir Hussain College, there's a good chance that you might end up asking for directions to Khwaja Mir Dard's basti while standing right in front of it. Situated literally between a crack in the wall, it's not very hard to miss as absurdly narrow lanes comprise this 2.5 acre area where thousands live.
A feeling that the structures on either side of the road might fall on your head is very normal. The basti has been built on what used to be a graveyard. There's a deep sense of walking in dungeons as you move further and further into the basti, to where the tomb lies. Children sitting and talking on these concrete lanes make you wonder why they haven't been given the chance to live in areas where they can spend their childhood in huge and airy parks. 
The whole atmosphere is stifling and suffocating, but the residents of the basti scarcely seem to notice, as they have become accustomed to their surroundings. Finally, you can spot a circular green coloured structure, wherein lies Khwaja Mir Dard, surrounded by his family members.
Still Remembered Today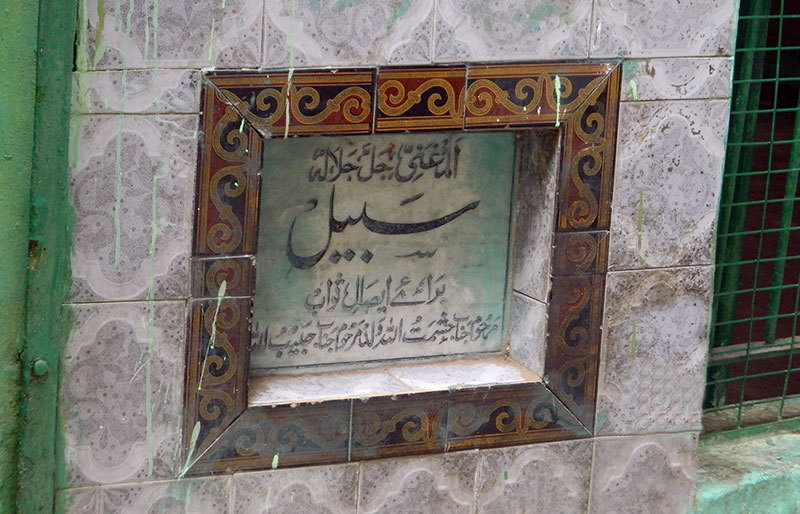 Khwaja Mir Dard is remembered, and remembered well, and not just because of the namesake of the basti. If you're lucky, you might encounter a man named Baadshah, who will tell you all that you need to know.
Khwaja Mir Dard is very well known among the people of the basti, and a lot of families visit the tomb on a daily basis. Some families seek the Khwaja's blessings for every happy and celebratory occasion, like marriages or the birth of a child. The Urs festival, which is held annually in Ajmer to commemorate the death anniversary of Moinuddin Chisti, is also celebrated in its own small manner in the basti, centred around the tomb. People contribute generously and celebrate this Sufi poet.
The tomb is also maintained by members of the society, and no attempt has been made by any archaeological institutes to preserve the site. Other than goats which frolic and laze outside the resting place of who was once a genius of a man, and little girls cluster around and give shy smiles to anybody with a camera.
If you want to pay homage to this great man, come by with a DSLR sometime!
Location | Jawaharlal Nehru Marg, Press Enclave, Savitri Nagar