The humdrum of fast Delhi life has made even the sprightliest of souls droopy. And realising the need to get in touch with the riches of our soul, we have curated a list of the 5 best power yoga classes in town. Head on over to meet a healthier, calmer and rejuvenated version of yourself!
1. Delhi Dance Academy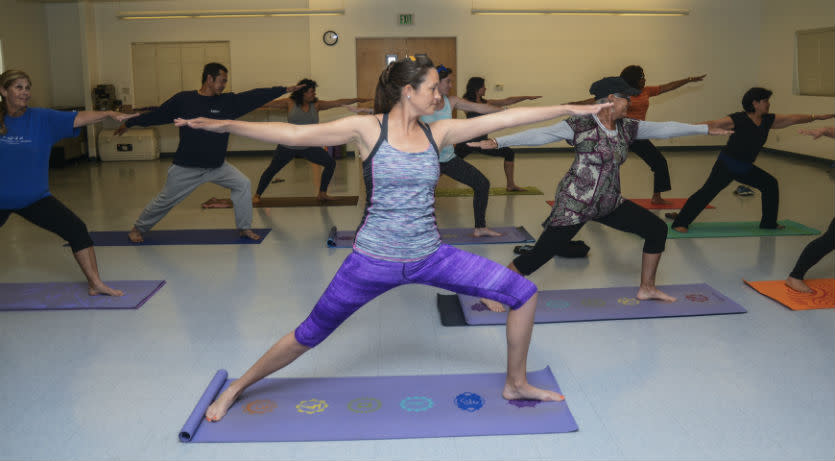 If you're looking for a hip yoga place, then this is it! Much-loved and patronized Delhi Dance Academy has now come up with rousing power yoga classes. With a buzzing and energetic vibe, and one of the best yoga practitioners in tow, they know how to practice and teach power yoga at its best. So when stress and boredom kick in, walk over for an indelible energetic experience! 
Location | E238/239, Amar Colony, Lajpat Nagar IV
Call Them | +91 8377 053 325
Check Out Their FB Page | https://www.facebook.com/delhidanceacademy/
2. Seema Sondhi -  The Yoga Studio
Offering you a complete form of yogic process which combine physical postures, breathing exercises, meditation, and a diverse philosophy, Seema Sodhi's all geared up to introduce you to a calmer and rejuvenated you. Her yoga program is intended to increase relaxation and balance the mind and body. Come on over for a balmy encounter!
Location | D Block Market, Hauz Khas
Call Them | +91 9811 131 368
Check Out Their FB Page | https://www.facebook.com/seemasondhiyogastudio/
3. Rasayana Yoga & Fitness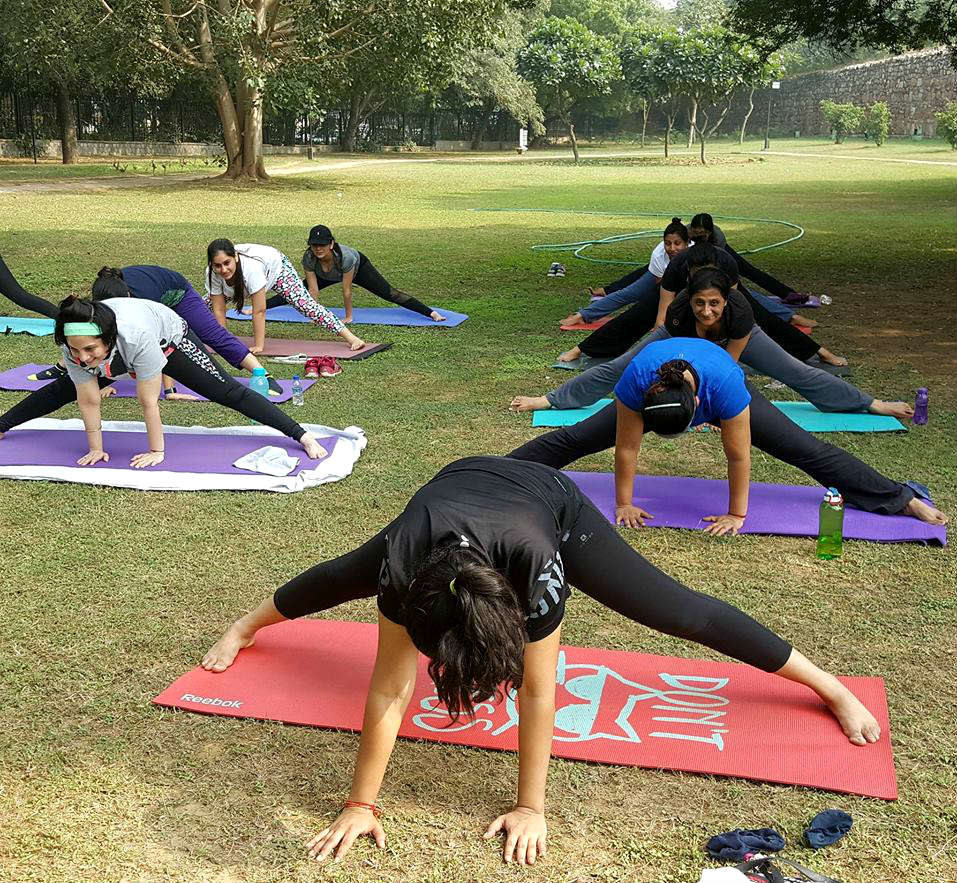 With the studio located in downtown Saket amidst lush greenery, a session here will make you want to go back again and again. Their obsession with cleanliness and hygiene is another great incentive for the more finicky amongst you. Moreover, availability of ample car parking makes it an even more worry-free option. Walk on over for a great workout session!
Location | J-64, Saket
Call Them | +91 8800 843 866
Check Out Their FB Page | https://www.facebook.com/DIVINEYOGANCR/
4. Divine Yoga Studio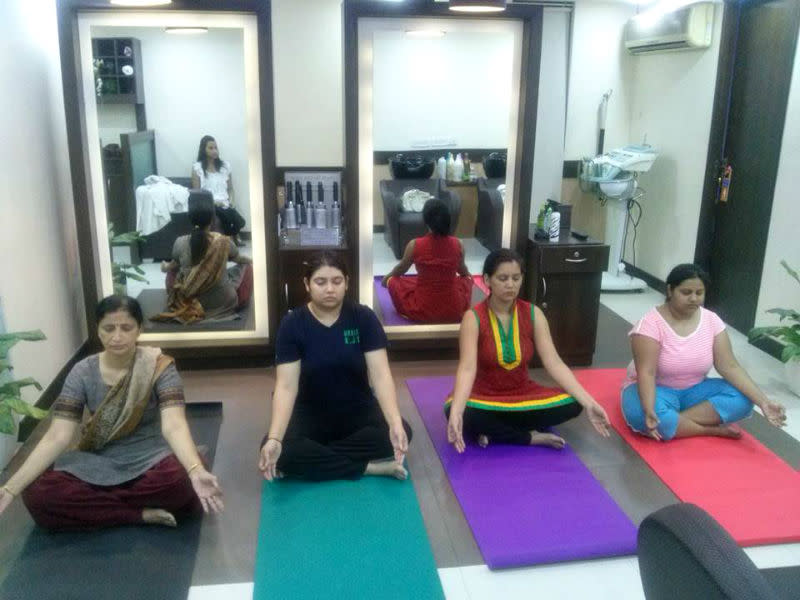 What is power yoga, if not a way to connect with the divine! With an endeavour to embrace peace and fitness, Divine Yoga Studio seems quite promising in this respect. Practicing yoga, meditation, pranayama and cardio, this studio welcomes fitness of both the mind and the body, making for a pretty holistic session. They're based out of Noida, so this for all the Noida peeps!
Location| F-5, Sector 56, Noida
Call Them | +91 8586 050 263
Check Out Their FB Page | https://www.facebook.com/DIVINEYOGANCR/
5. Atre Yoga Studio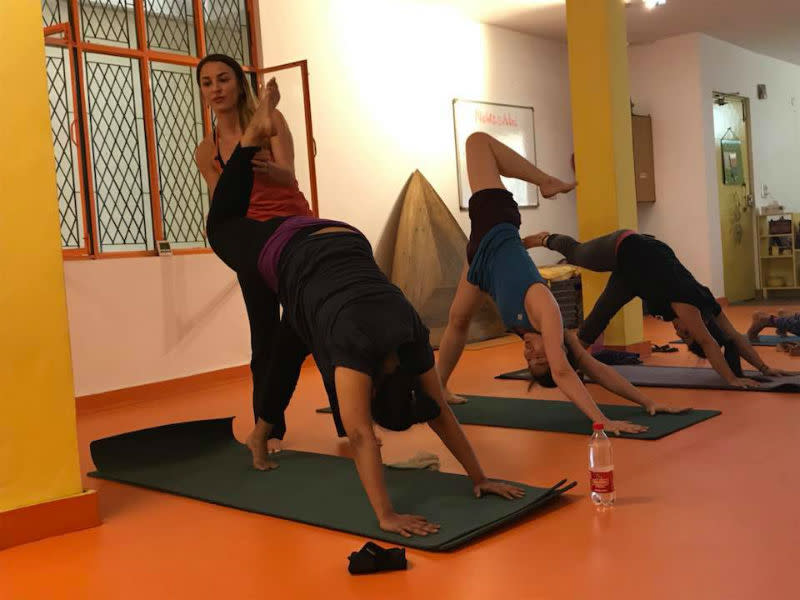 A playful yoga laboratory, Atre Yoga Studio is a fun place to happily get those muscles toned and your mind nice and relaxed. Designed to suit the specific body requirements and lifestyles of practitioners, asanas are crafted at Atre Yoga Studio keeping in mind any special requirements you may have. Go explore your niche yoga time, and be a part of the fitness world! 
Location | 252-A, Nanak Bhavan, Shahpur Jat
Call Them | +91 9958 937 036
Check Out Their FB Page | https://www.facebook.com/atreyogastudio/
So, head over to these kickass power yoga classes to find a calmer and fitter you!