Delhi
Eggxactly Right For All The Eggetarians - Here's What We Devoured @ Eggers Madhouse!
Haven't we all loved and adored the greatest one-liner of all times? "Sunday ho ya Monday, roz khao andey"! Going by the literal meaning of this, we're advised to gorge on eggs everyday, irrespective of the day of the week. And this is exactly where Eggers Madhouse comes into play!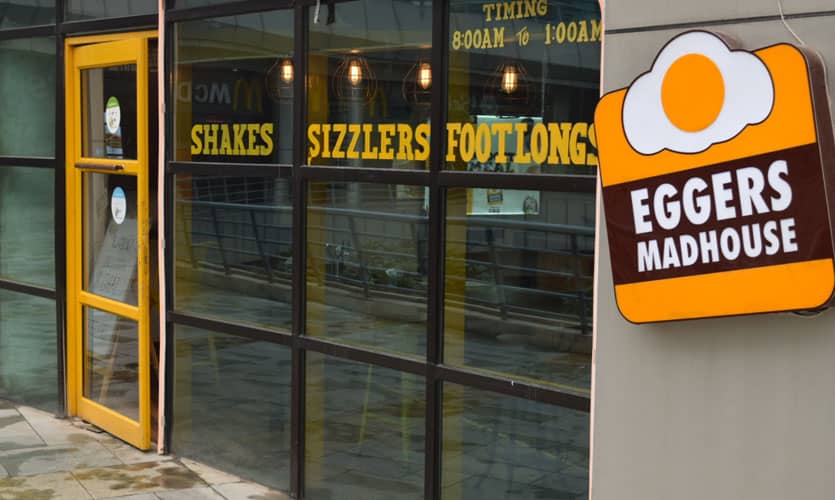 With two outlets in Delhi NCR, the expansion of Eggers Madhouse is all for an eggful reason. This place serves nothing but eggs - and every kind imaginable at that! They have wonderfully incorporated eggs into every dish of theirs, and boast of one of the best breakfast meals for the die-hard egg lover. So we decided to finally knock on the eggs of the Madhouse to see if the hype is worth the effort! Scroll away.
Egg Chomu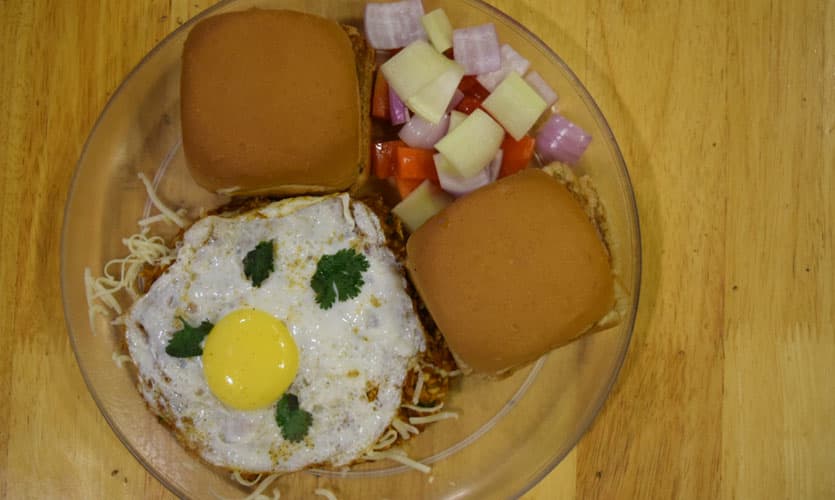 This is one of their top selling dishes and after devouring it, there seems to be no competition as to its credibility! A fried egg is placed on top of a preparation of grated eggs with tomatoes, onions and is rolled around in spicy Bombay flavours. This dish is served alongside a dish of salad and two fluffy buns. We suggest you keep this dish as a priority!
Sebastian Egg Nachos
If everything else wasn't enough, then you might be in for quite a surprise with this item on the menu too! Yes, Eggers Madhouse serves a dish of nachos which comes loaded with melted cheese, fresh cream, grated eggs, onion, tomato, capsicum, fried mushrooms, red cabbage, jalapenos and served alongside their in-house salsa. If you're a cheesy nachos lover and an eggetarian too, well then look no further!
Egg Shawarma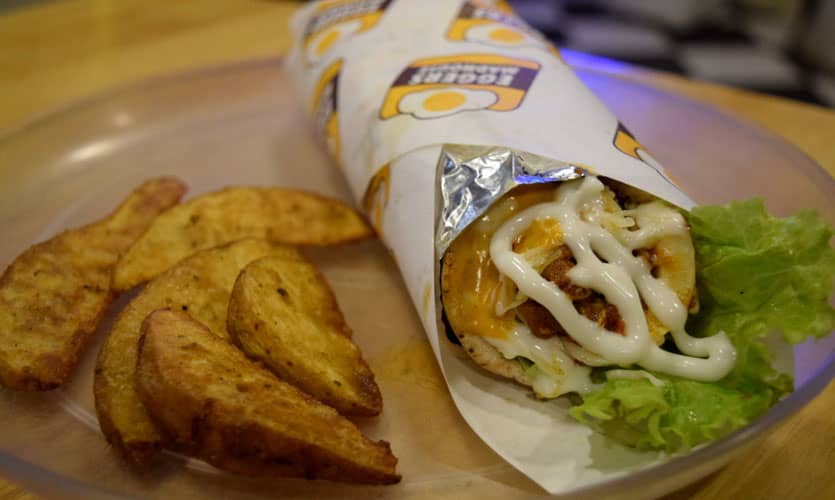 Yes, you heard it right! Our favourite dish is now paired with our favourite breakfast ingredient. The pita bread used for the shawarma was on point while the filling, consisting of grated eggs, onions, tomatoes and their spicy flavours, were enough to make us swoon early in the morning for this Indo-Lebanese delicacy.
Garden Frittata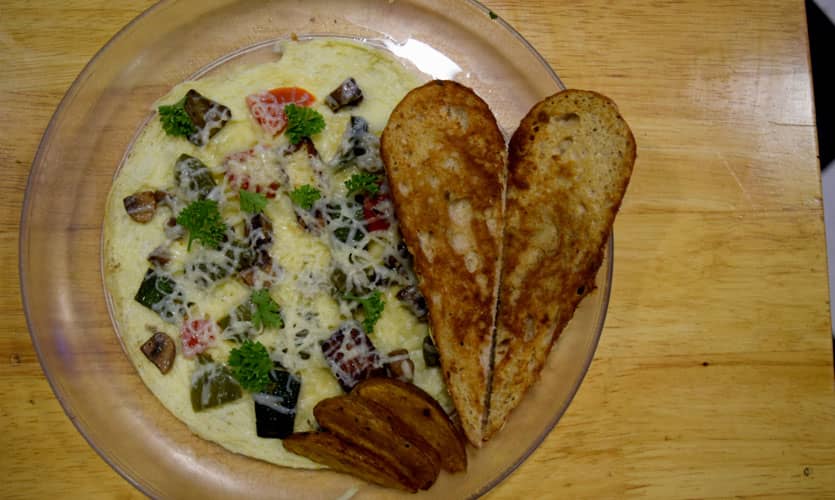 Out of their numerous omelette varieties to choose from, we decided on the Garden Frittata and believe us, we could not fault it even for a second! The omelette came with grilled veggies placed on a base of a mixture of cheese and eggs. With the quantity of eggs we got at Eggers, we would have been done for an entire year's worth of eggs, but the lip smacking taste of Madhouse's egg dishes just kept us going!
Hippie Pancake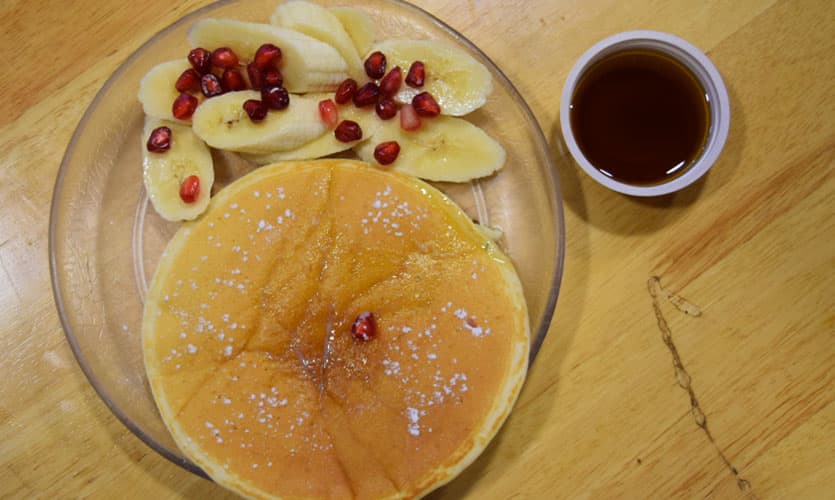 Talking of a breakfast meal and not mentioning pancakes would be like committing a crime, so we ended up polishing off an entire plate of Hippie Pancakes and boy, were they good! Served with oodles of maple syrup, fresh fruit and cream, the thick and fluffy pancakes just swept us off our feet.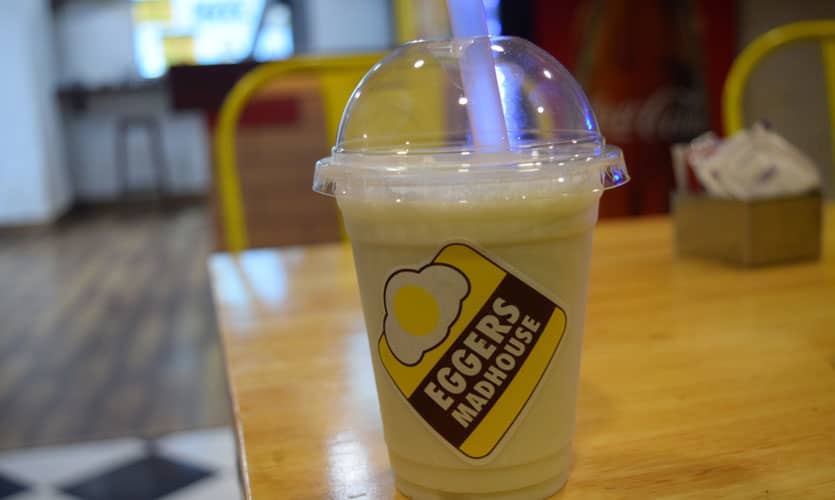 A one-stop breakfast place for corporate executives, gym freaks, health conscious peeps and at the same time, for those who love to experiment when it comes to their eggs, Eggers Madhouse is one promising joint which also serves waffles, coffee, tea, hot Nutella Malt, shakes and so much more that one can only marvel. So why not make everyday an eggyday - come on over!
Meal For Two | Rs 500
Location | 15, Unitech Infospace, Sector 21, Gurgaon